A380 Assembly Hall
Taller megastructure
The largest European industrial project, the A380 assembly plant in Blagnac has an astonishing number of achievements: 200,000 m² built, or around ten halls with a span of 100 m and a height of 32 m, with which 20 ha of outdoor aircraft areas; an achievement on more than 200 hectares.
Voir les informations techniques
The project was unusual in several respects : its size of course, but also its technical complexity and its very short completion time.
To meet this challenge, Airbus and the project management consortium set up a single integrated project team on site.
This organization made it possible to design, build and deliver all the works to end-users in just 3 years, from spring 2001 to spring 2004.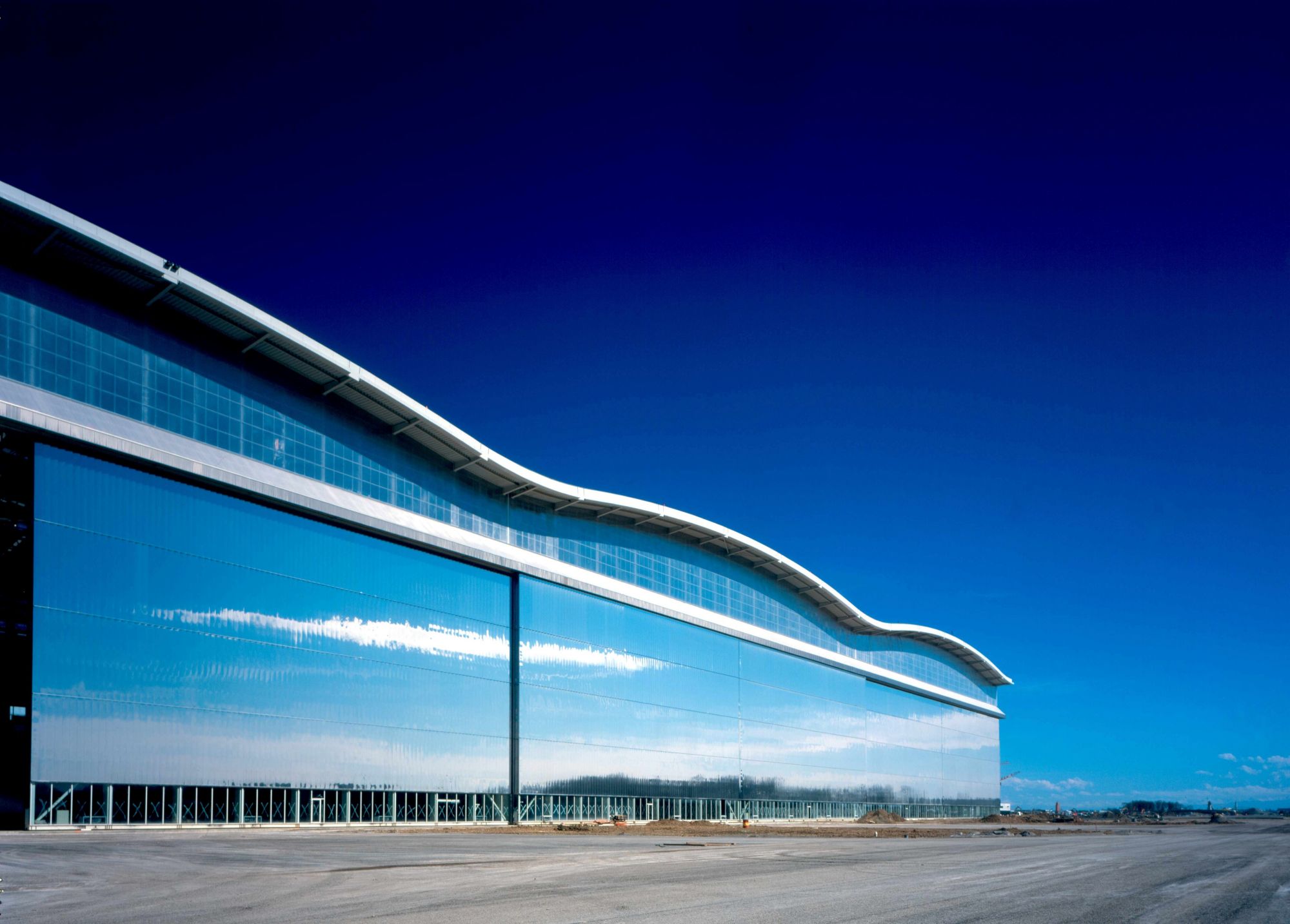 A facade reflecting the sky, the natural space of the A380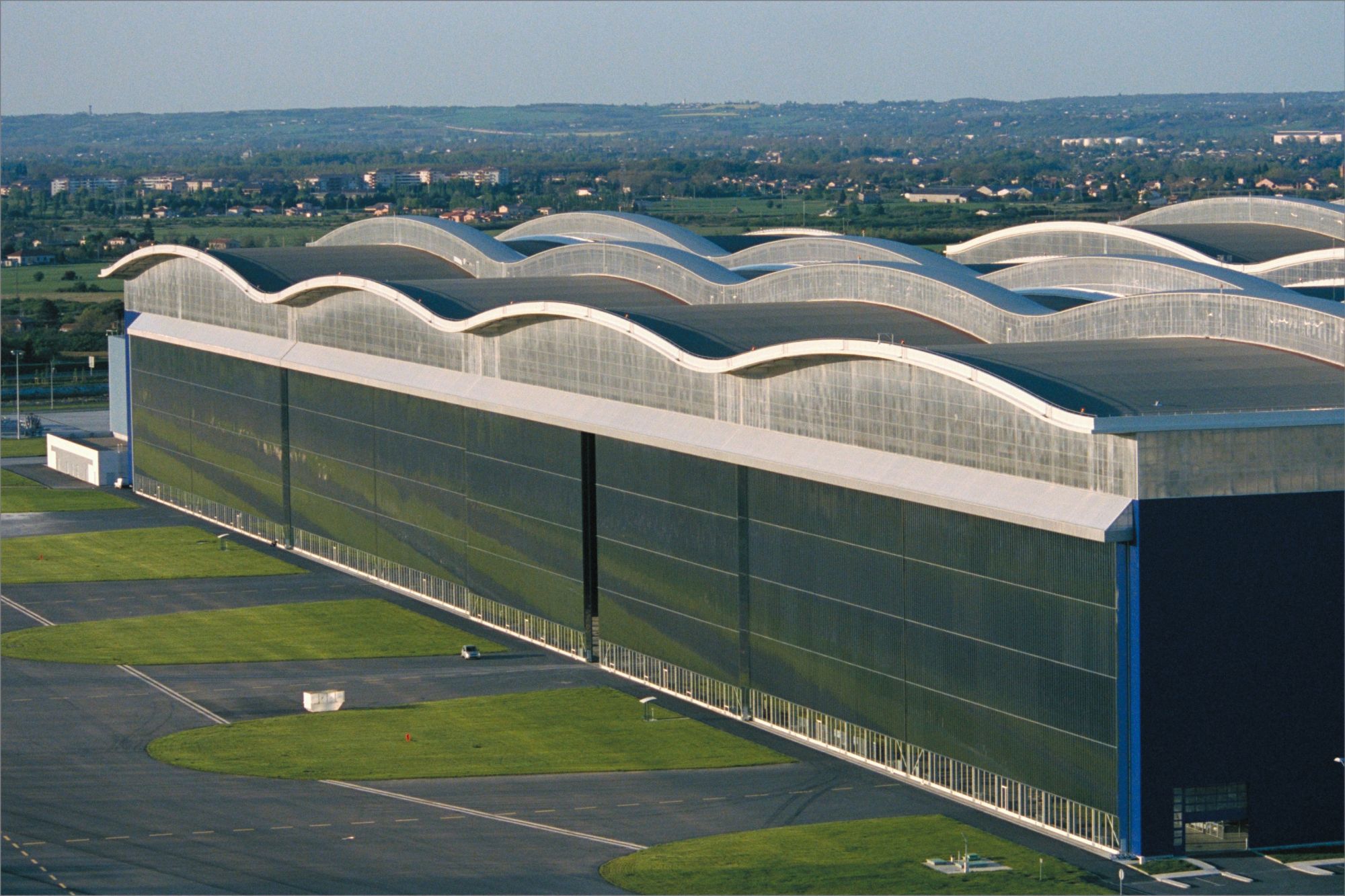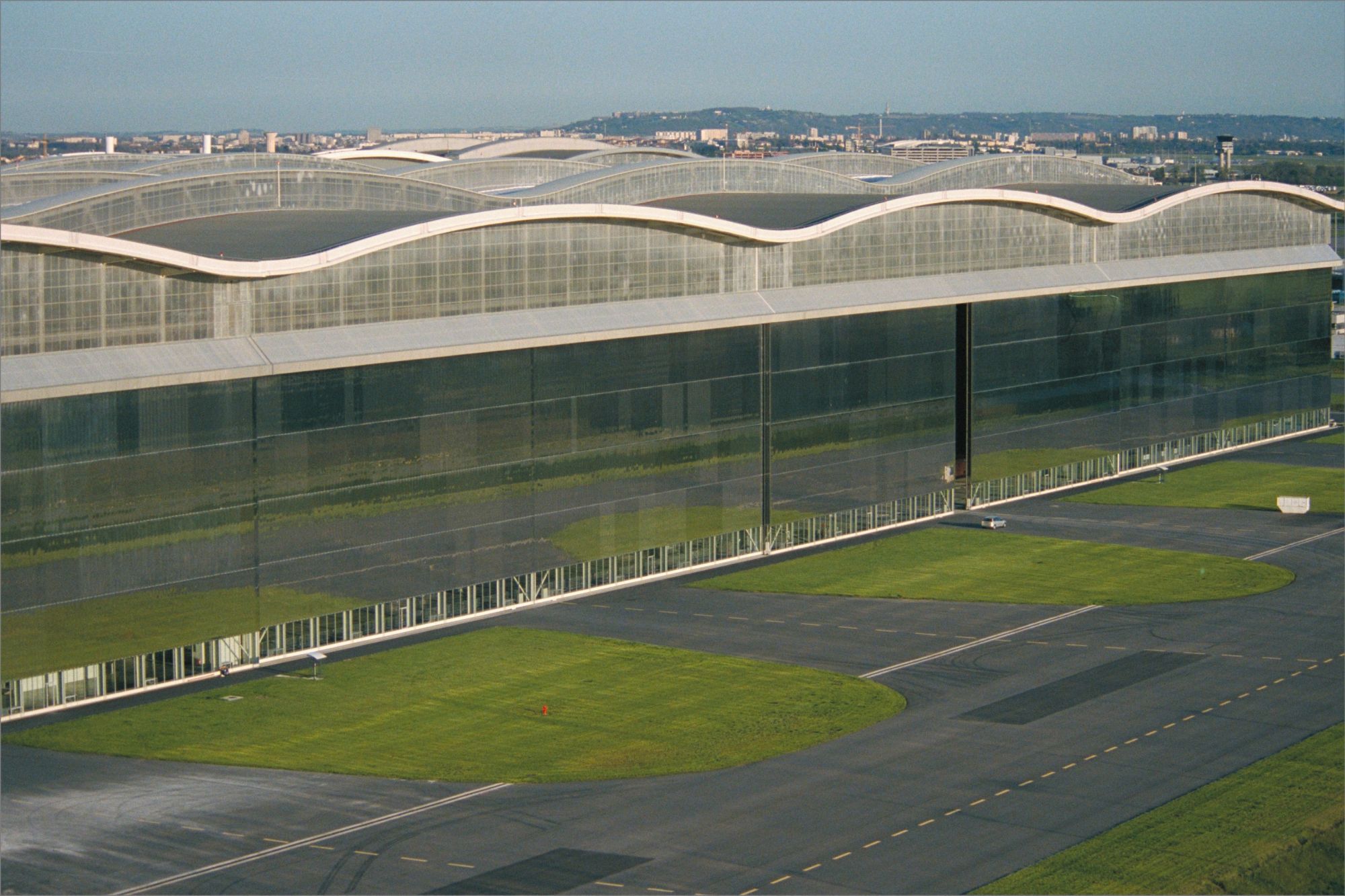 Technical informations
| | |
| --- | --- |
| Location | Toulouse (31) |
| Contracting authority | Airbus France |
| Partners | Aéroports de Paris, Technip, ETI, Gamba acoustique |
| Mission | Full |
| Amount | 188 M€ |
| Surface | 147,000 sqm |
| Delivery | 2004 |
| Distinction | Prize for the most beautiful metal construction works 2006 |