Cetelem - Madrid
New headquarters
Cetelem España (Banco Cetelem S.A.U) is the retail lending division of BNP Paribas in Spain. Since 1988 they have granted loans to more than 3.5 million customers, with close to 1,300 employees. The move to the new headquarters located in Paseo Virgen del Puerto aims to bring all employees of the Madrid offices under one roof and accelerate the company's transformation process.
Voir les informations techniques
With the desire to provide its employees with a better work experience, taking into account their well-being and environmental sustainability, Cetelem presents an office focused on people, spaces and new ways of working. Materialized by Kardham Gabiteco, responsible for the interior fit-out, the new headquarters is part of a strategic program that will make the company more agile and flexible, better prepared for the future.
In addition to the spacious and bright workspaces, the new headquarters features collaboration rooms inspired by comfortable, natural and home-like environments, transforming the office into a calm, inspiring and healthy environment. Contributing to this are spaces such as "the agora" with a large work table under a "tree" in the middle of the office, freeze-dried plants, the work cafeteria and restaurant, which is also open to the community, and the wellness area (medical and nursing spaces). Other dynamic environments, such as lounges, telephone booths, meeting rooms, training and auditorium, are also accessible to the community. Materials, such as wood, earth tones and green vegetation, have played an essential role in the project, making the headquarters a unique and innovative working environment.
Technical audit
Choice of materials compatible with "LEED and LEAN" standards
Budget and schedule
Execution
Works
Cost control
Design
Engineering
Technical and decorative lighting
Carried out in 2019-2020 with an execution time of 6 months.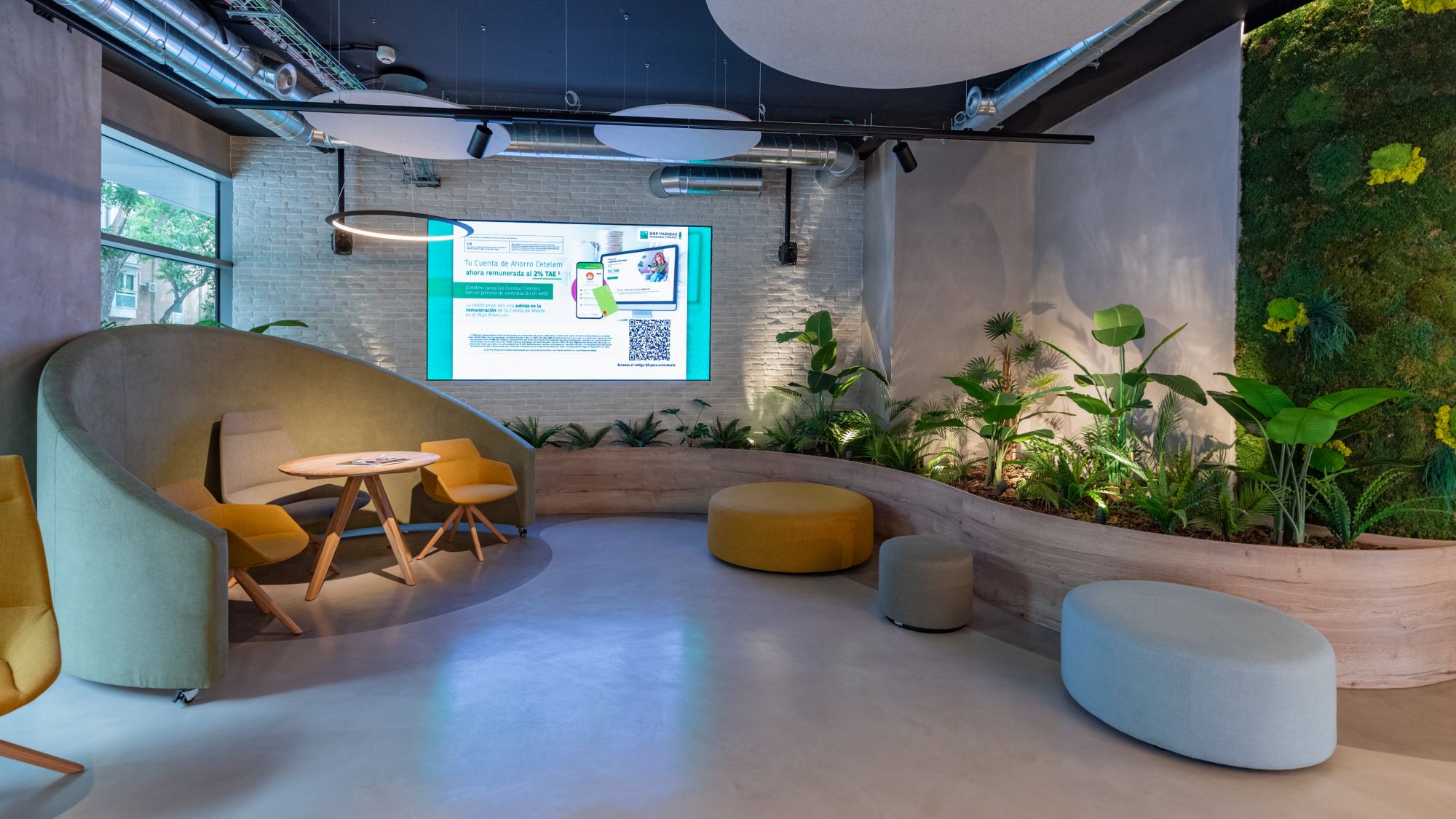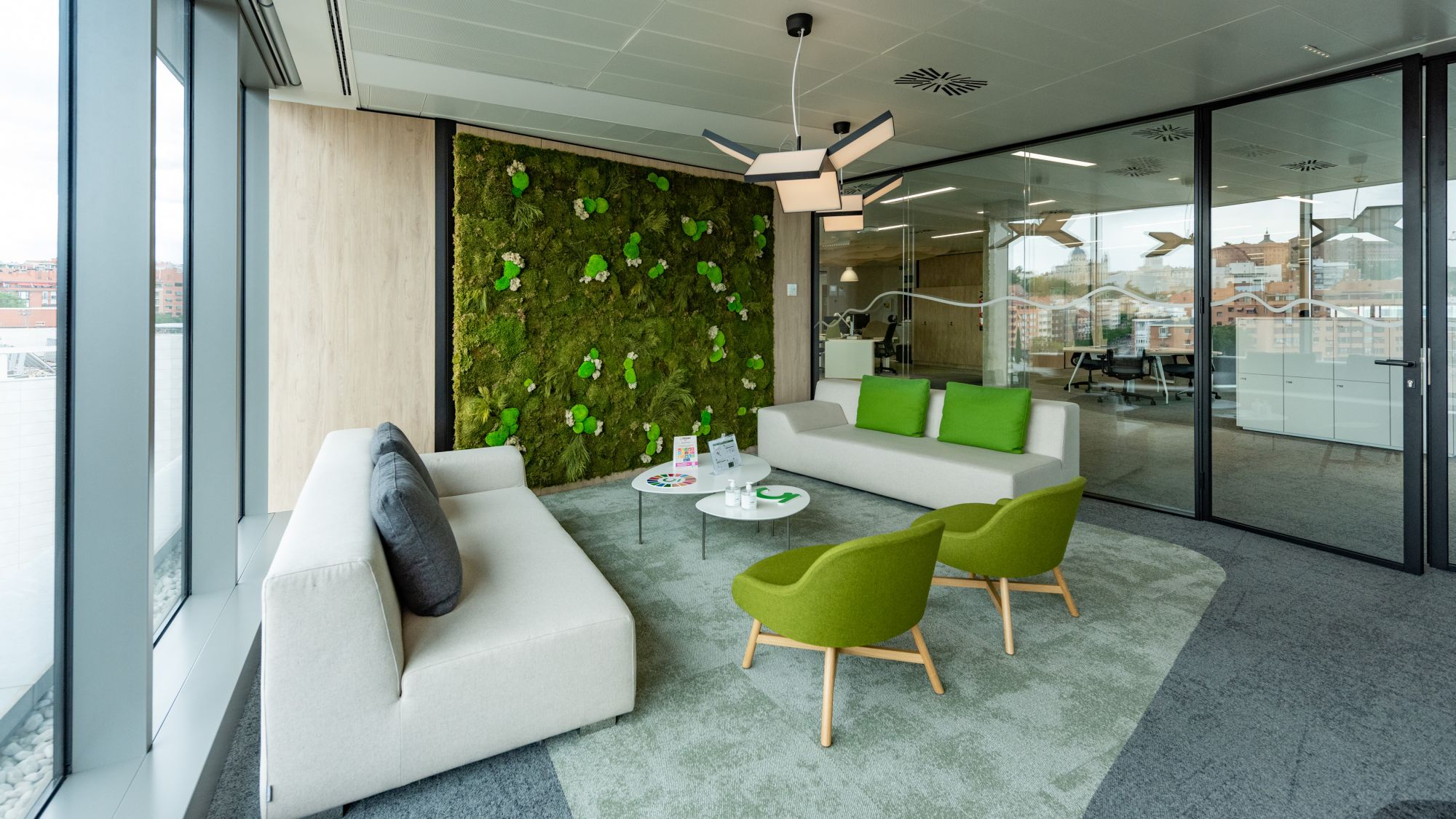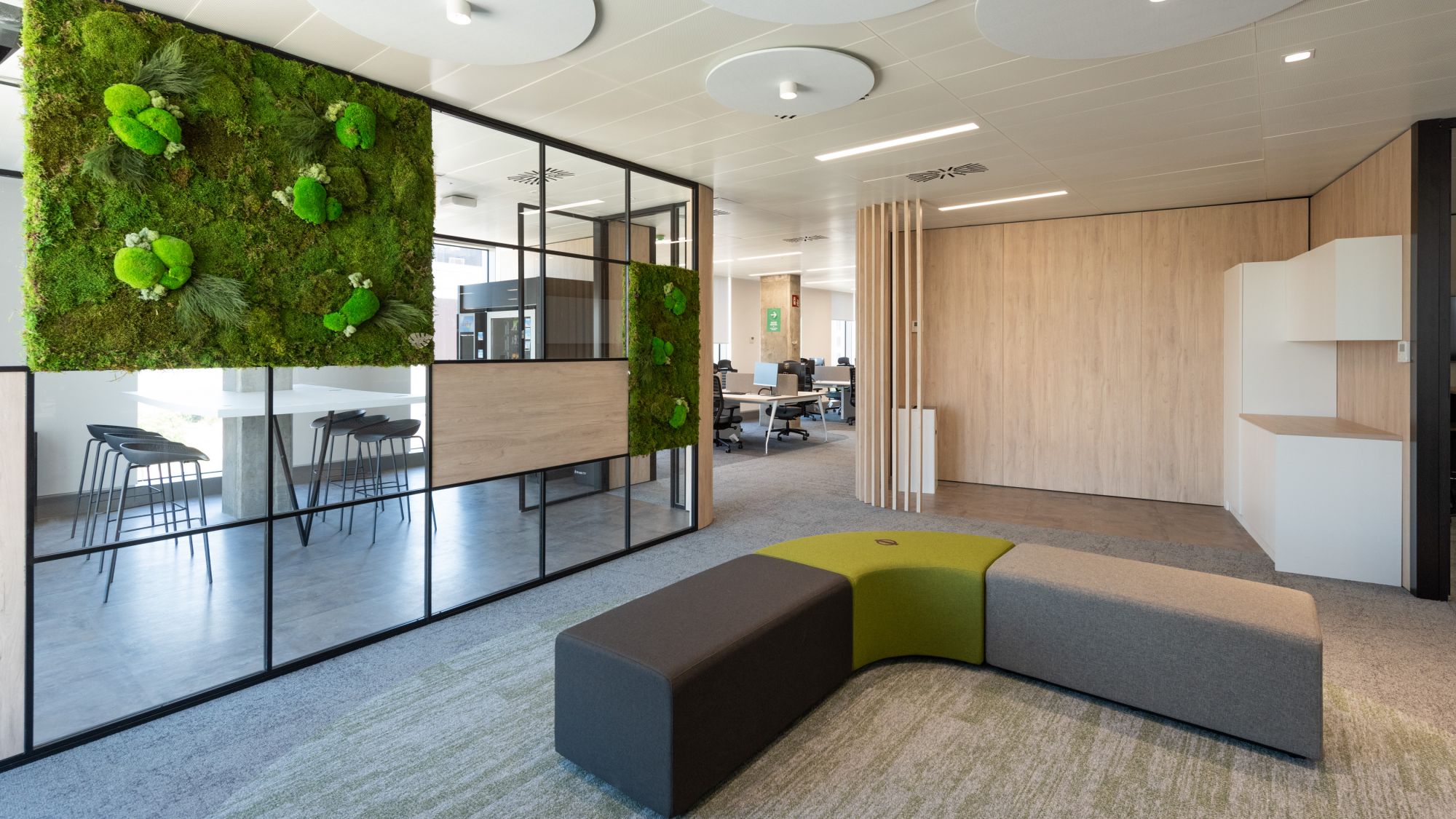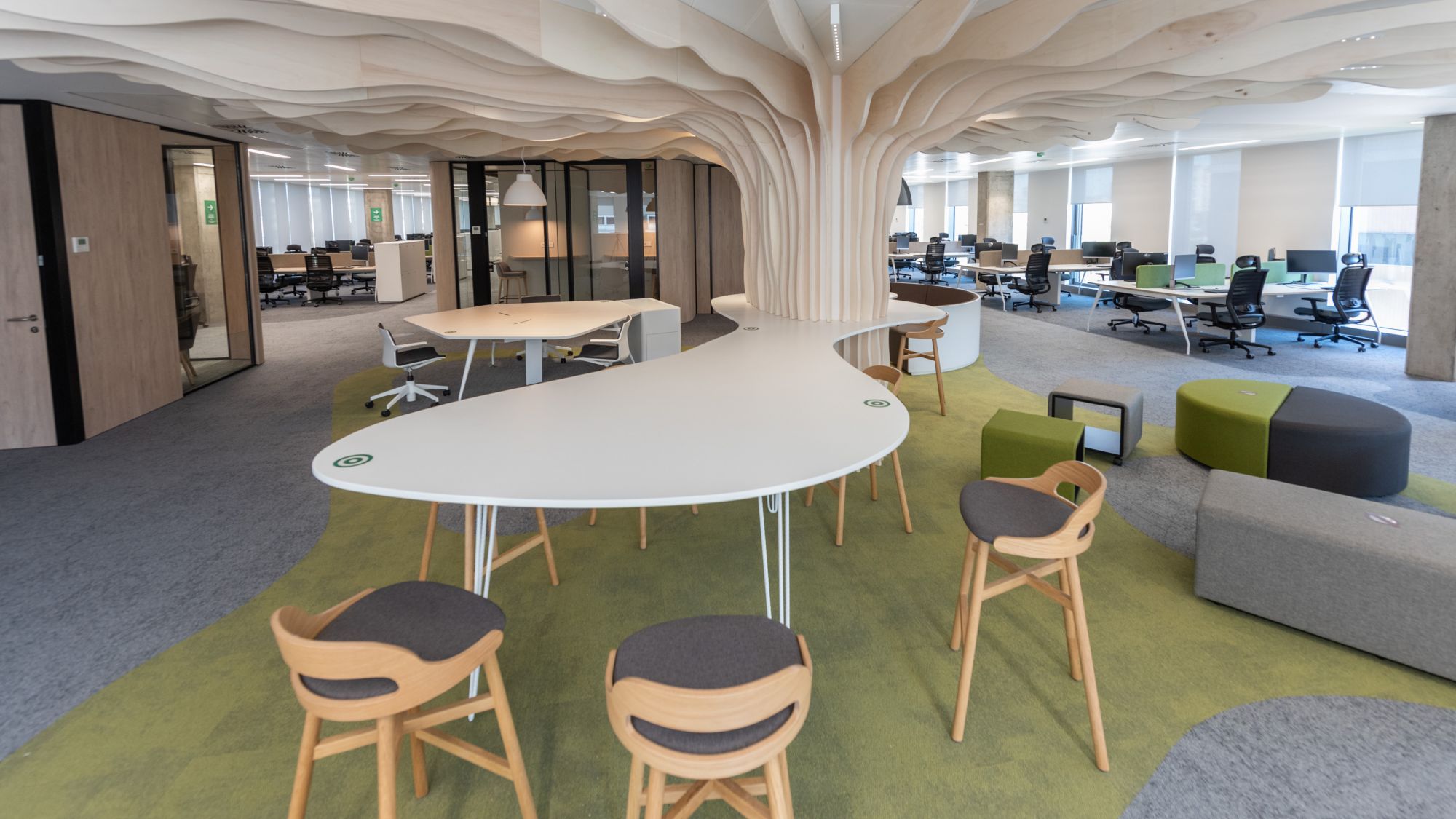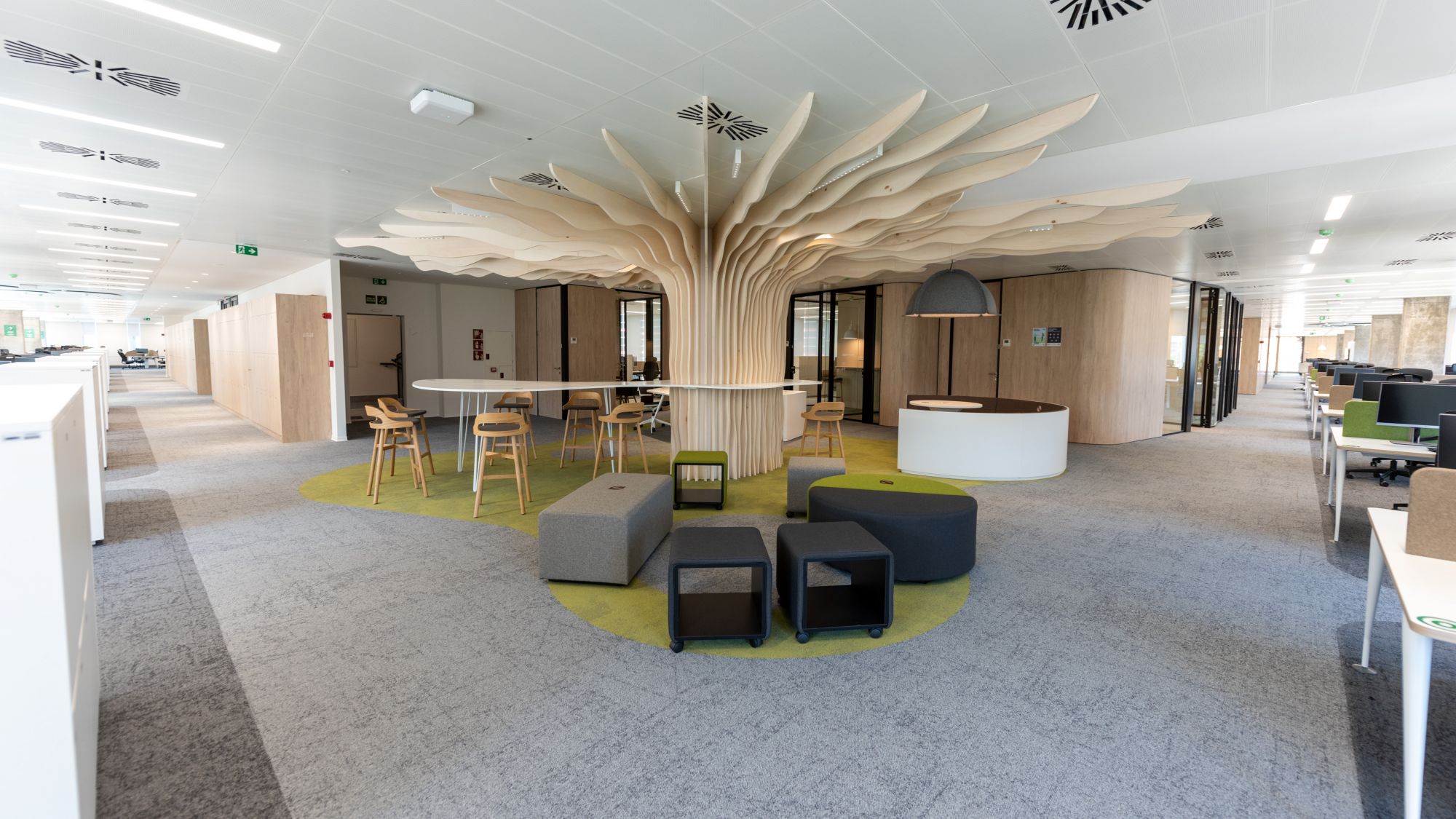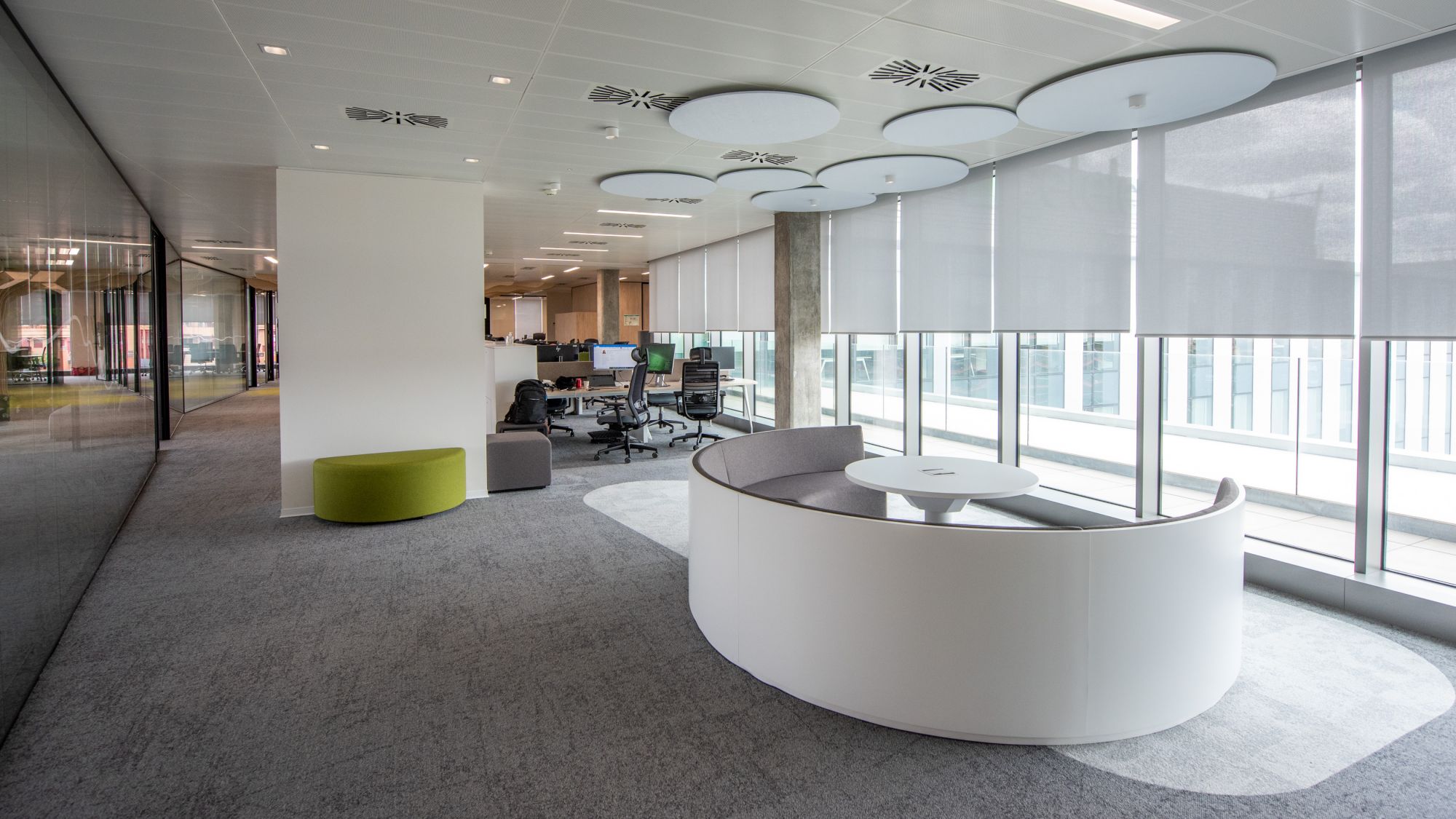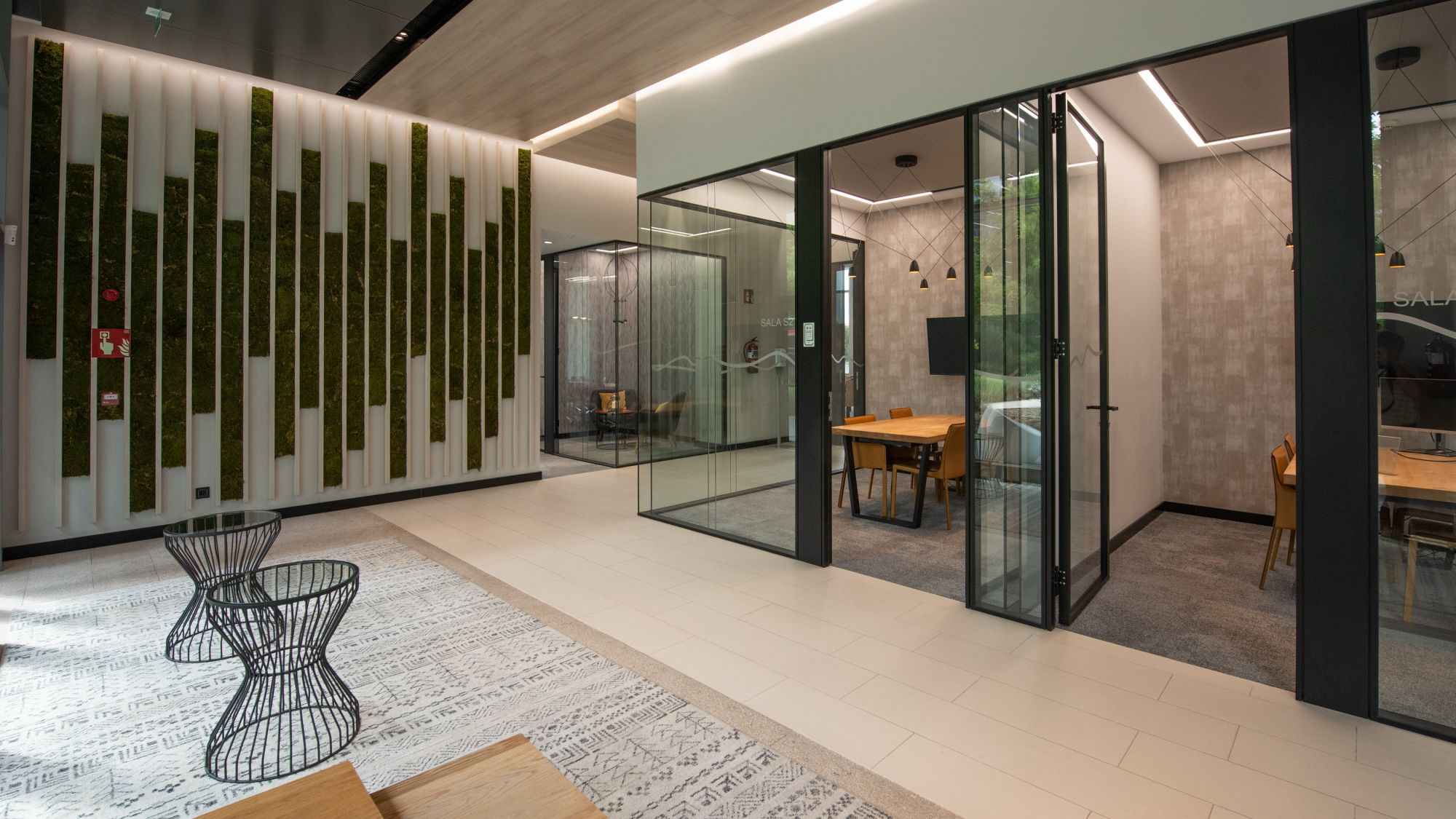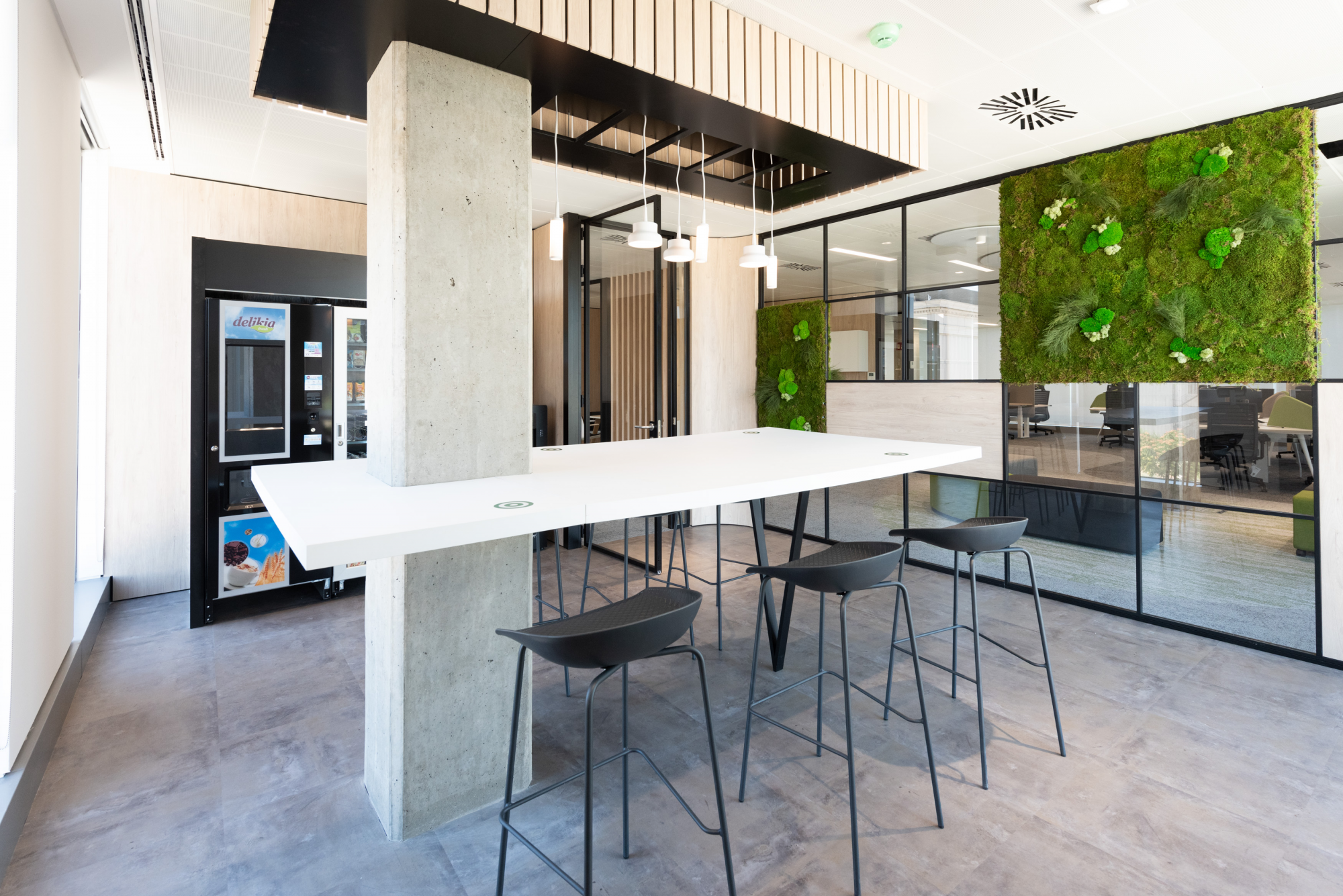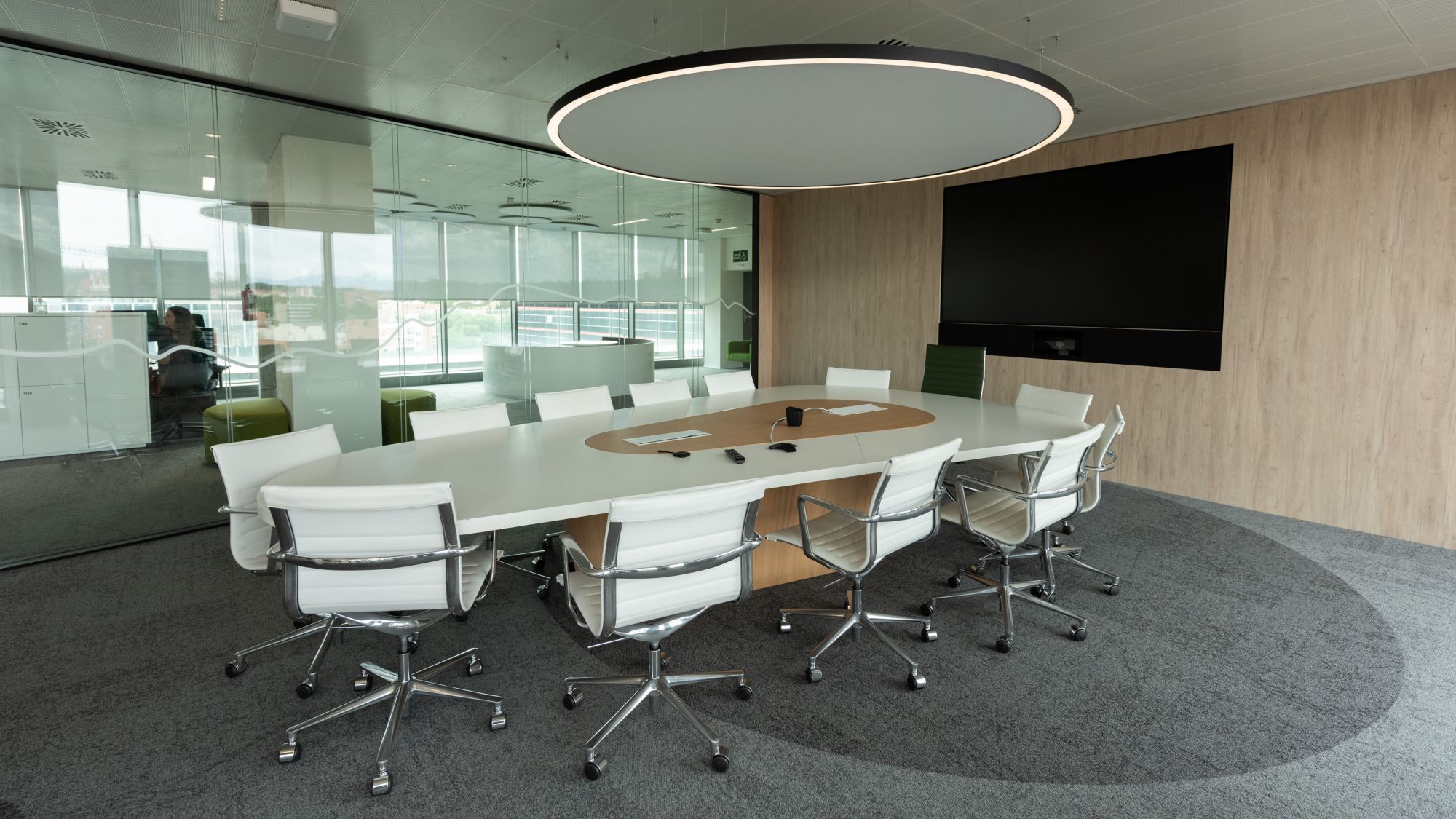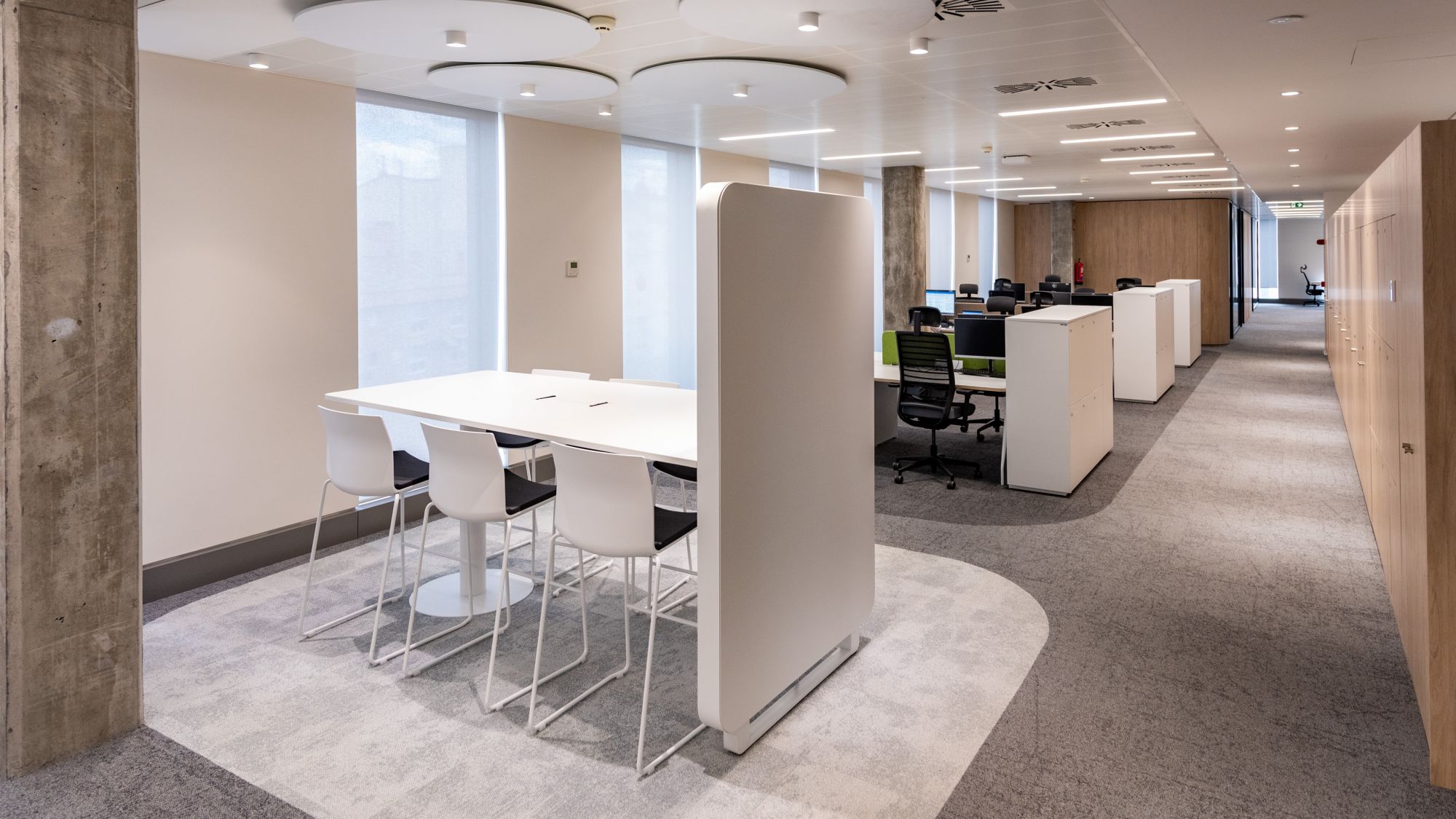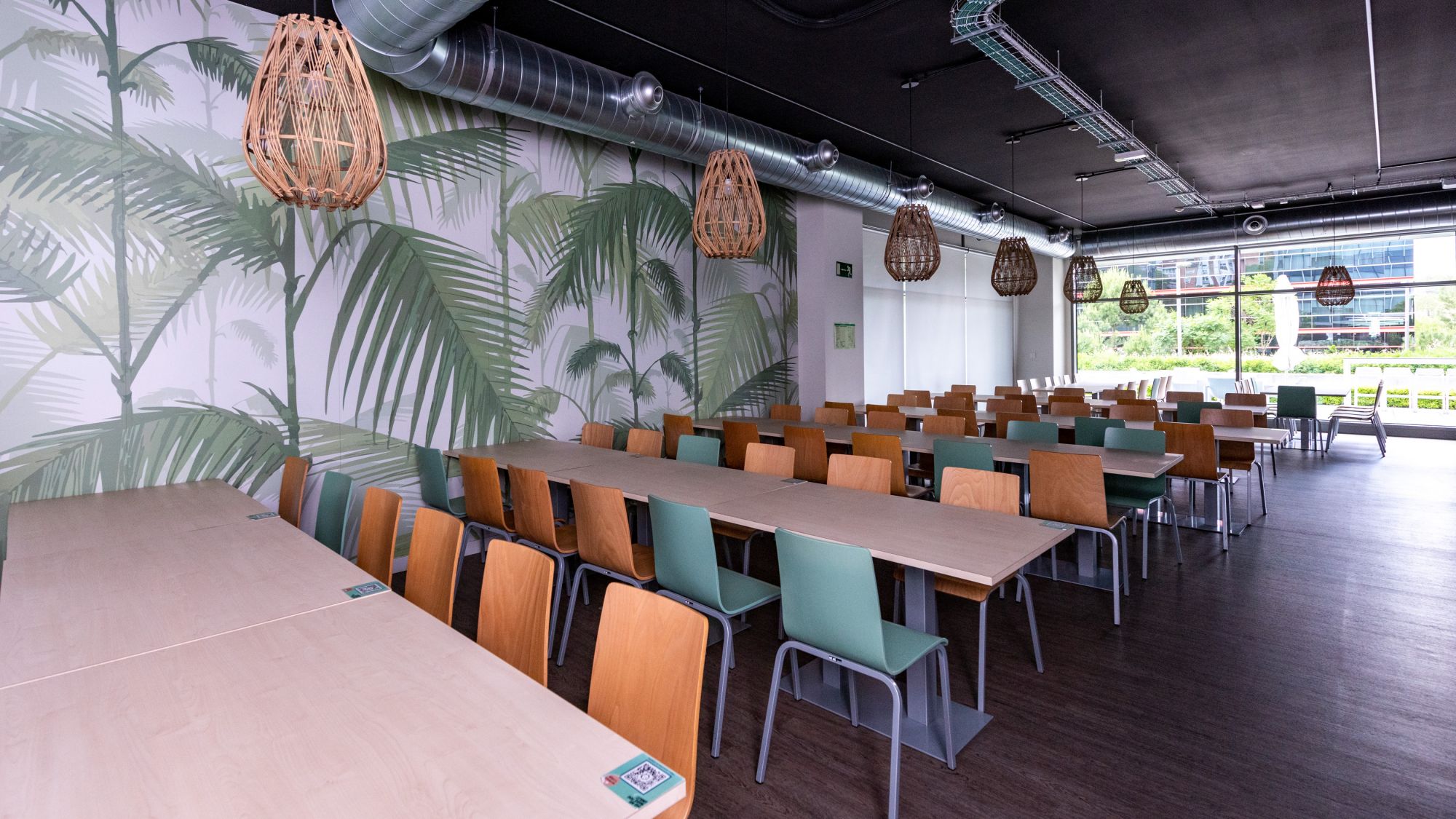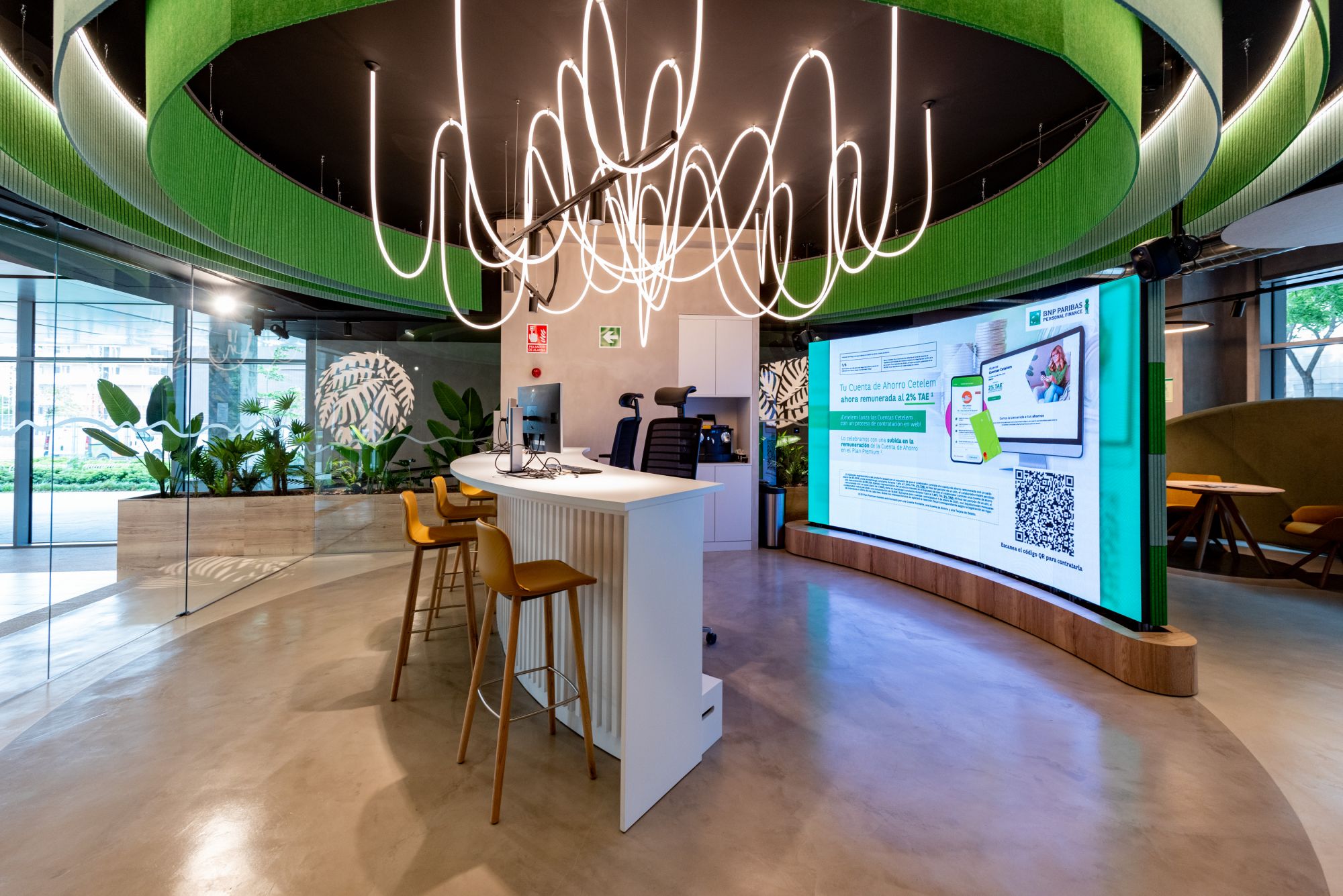 Informations techniques
| | |
| --- | --- |
| Surface | 13 000 m² |
| Work stations | 1 260 |
| Employees | 1 292 |
| Meeting rooms | 70 |
| Training rooms | 3 |
| Phone booths | 63 |
| Coffee rooms | 13 |
| Restaurant 1Ud (Eurest) | |
| Auditorium | 1 |
| Specialized customer service area "Cetelem Store" | |
| Terrace | Yes on deck with bar |