Chaque année, nous concevons et construisons plus d'un million de m² de surfaces tertiaires, commerciales, industrielles et logistiques. Pour que chaque m² soit un m² utile et bénéfique, nous cultivons le dialogue passionné afin de produire des solutions ingénieuses.
See all our references
A word from the experts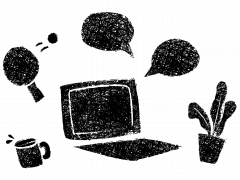 The lessons of forced work from home situation: the office, common place of living and spatio-temporal landmark
Work is a rhythmic object with a beginning and an end. These boundaries are porous: there are times when we are only working and when we are trying to concentrate; times when we work while interrupting ourselves to deal with other matters, sometimes personal; times when we are not in a work situation while responding to professional demands; and, finally, so-called private time. In the latter, any professional solicitation is potentially experienced as an intrusion. We then find the proxemic logics of Edward T. Hall, with the necessary bubble protecting privacy.
Read more
Let's prepare together tomorrow
Kardham is looking for new talent!