Restaurant by: Santa Lucía Seguros
Santa Lucia needed to update the restoration space in its Iris building, changing everything from its aesthetic appearance to its distribution, while reducing its surface area.
Voir les informations techniques
The challenges we faced were based on the short construction period available (December 15, 2022 - January 31, 2023) and the adaptation of the existing facilities to the requirements of the new kitchen and breakfast and beverage bar equipment.
The design, the result of the work of our project department, is based on the importance of circulation flows, location of the order bar and subdivision of different environments in the dining/coffee areas.
The bar, as the hub of the whole, marks the beginning of the experience for the restaurant/cafeteria user, where he/she can place orders and wait in order, without disturbing the staff. That is why this aesthetics differs from the rest in the finishes chosen both for the false ceiling, flooring and custom-made furniture, with blue/green being the main colors.
Kardham Gabiteco achieved not only excellent results, but also customer satisfaction, thanks to the fulfillment of economic objectives, as well as on-time and on-budget delivery.
The 180º change obtained is evident in the images that reflect a fresh and striking space with a variety of environments, providing the user with different arrangements for their moment of rest or relaxed/informal meeting.
Date: December 2022 to January 2023
Execution time: 1 month and a half
Tasks performed:
Design and distribution project
Choice of finishes and materials
Report and budget
Execution of work
Work planning and cost control
Coordination with kitchen equipment works
New furniture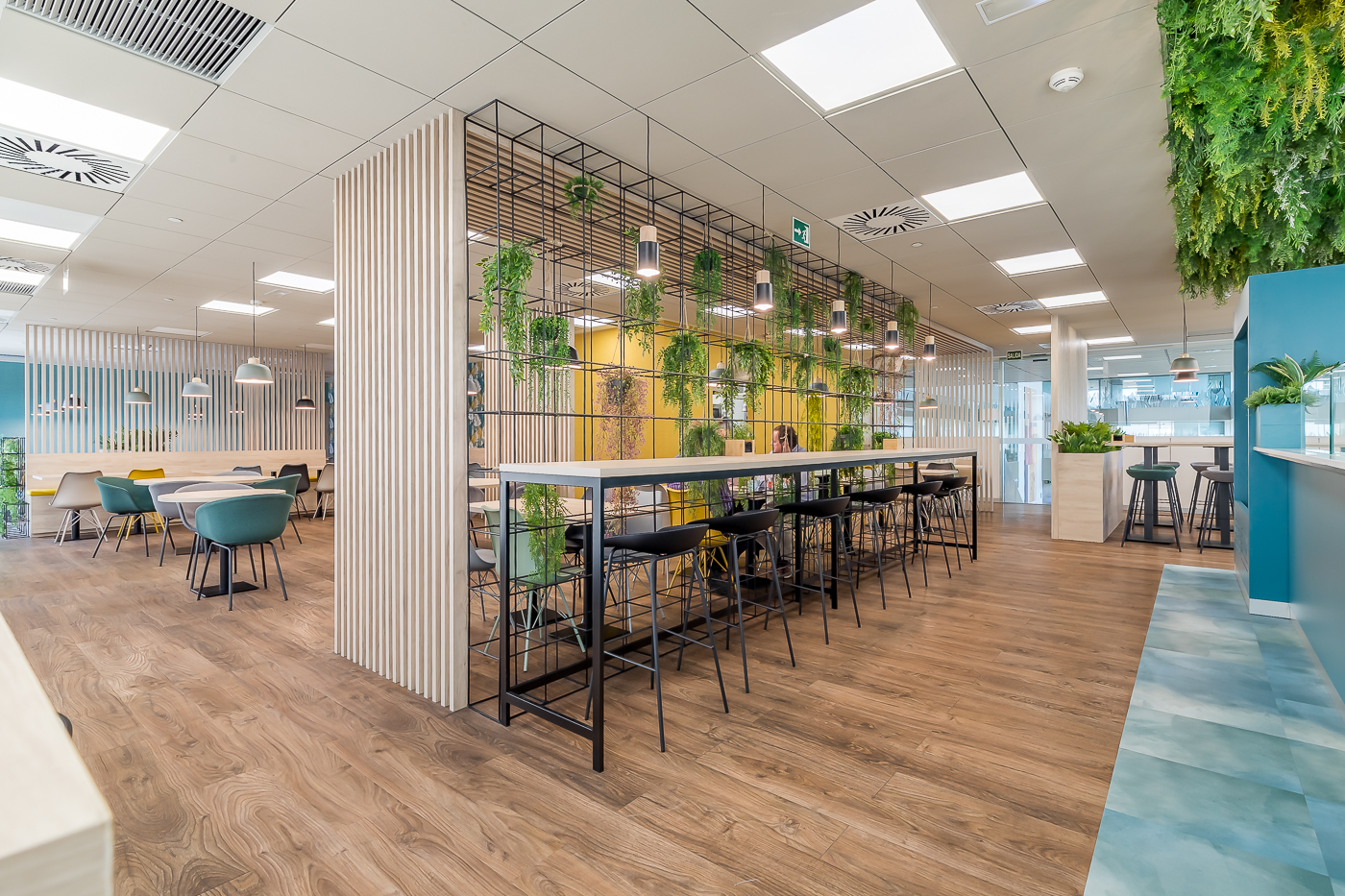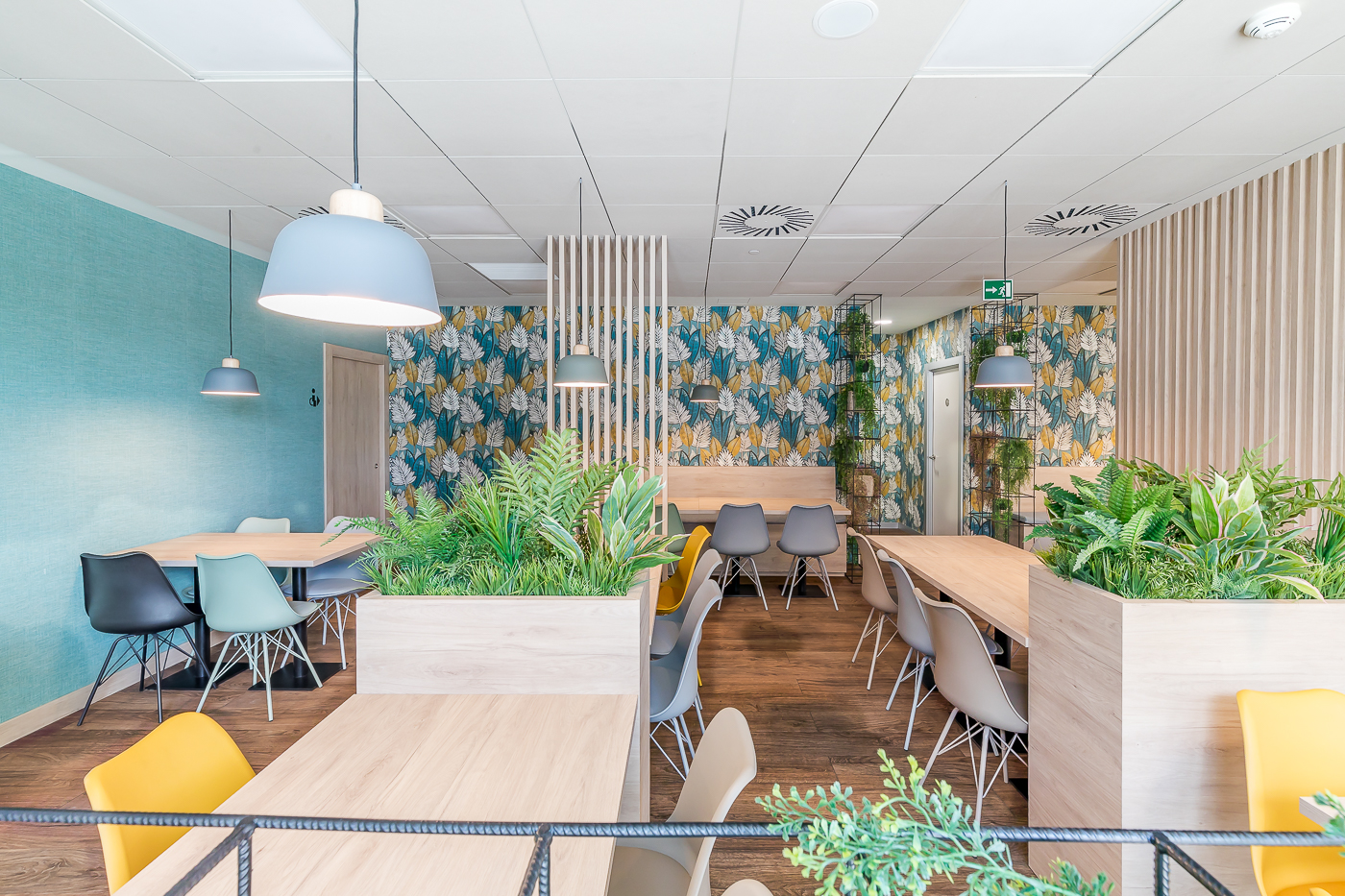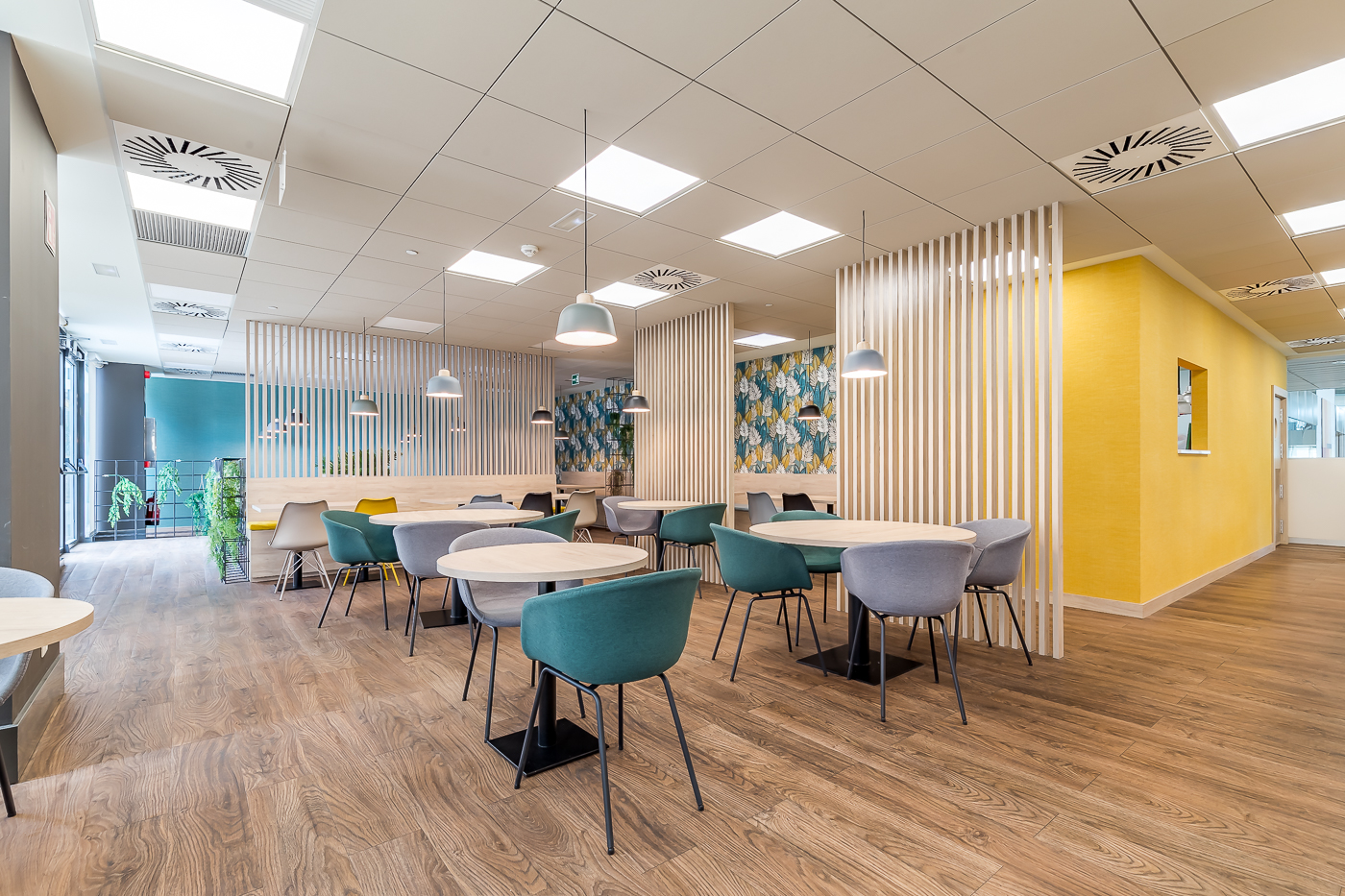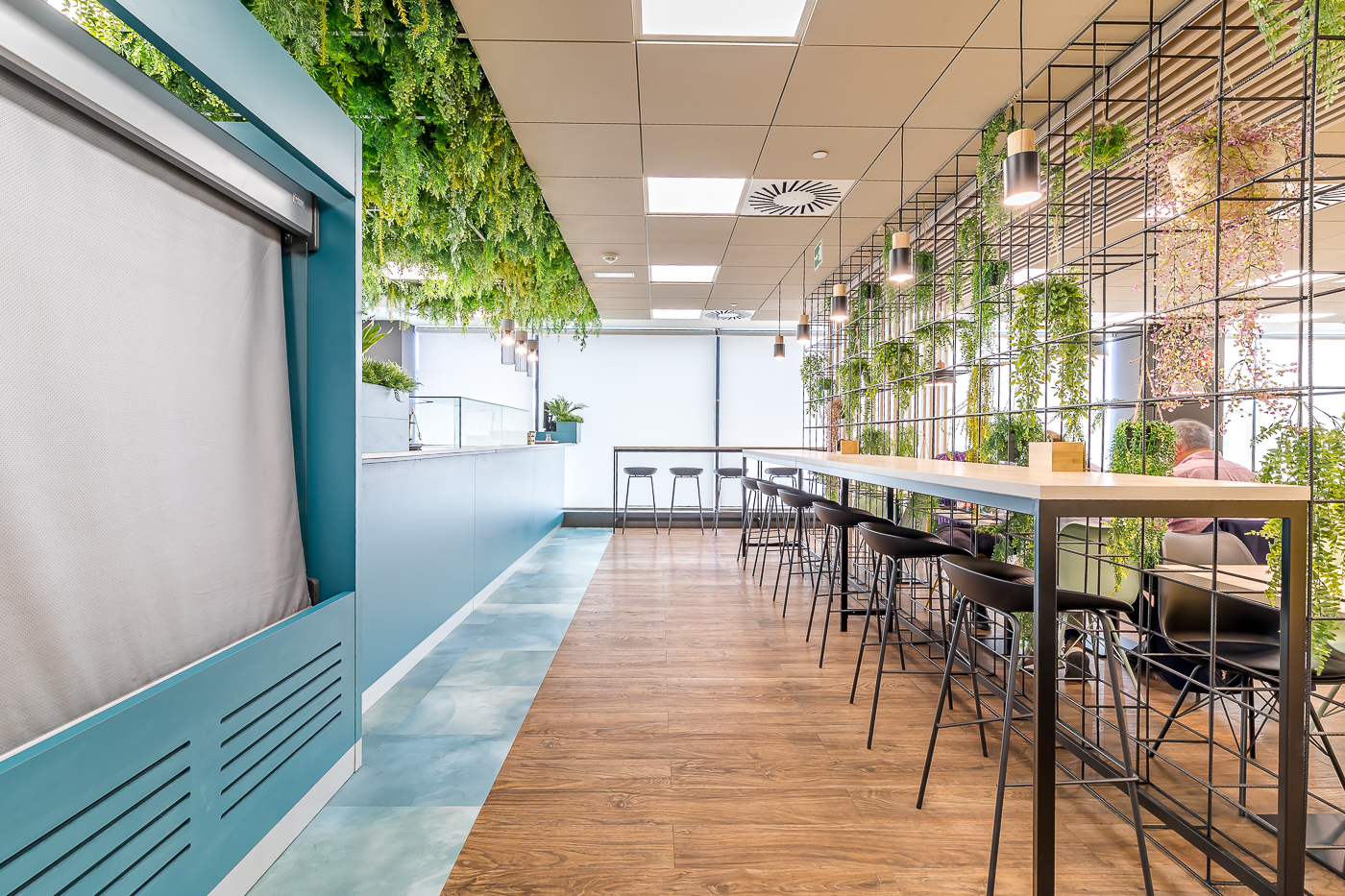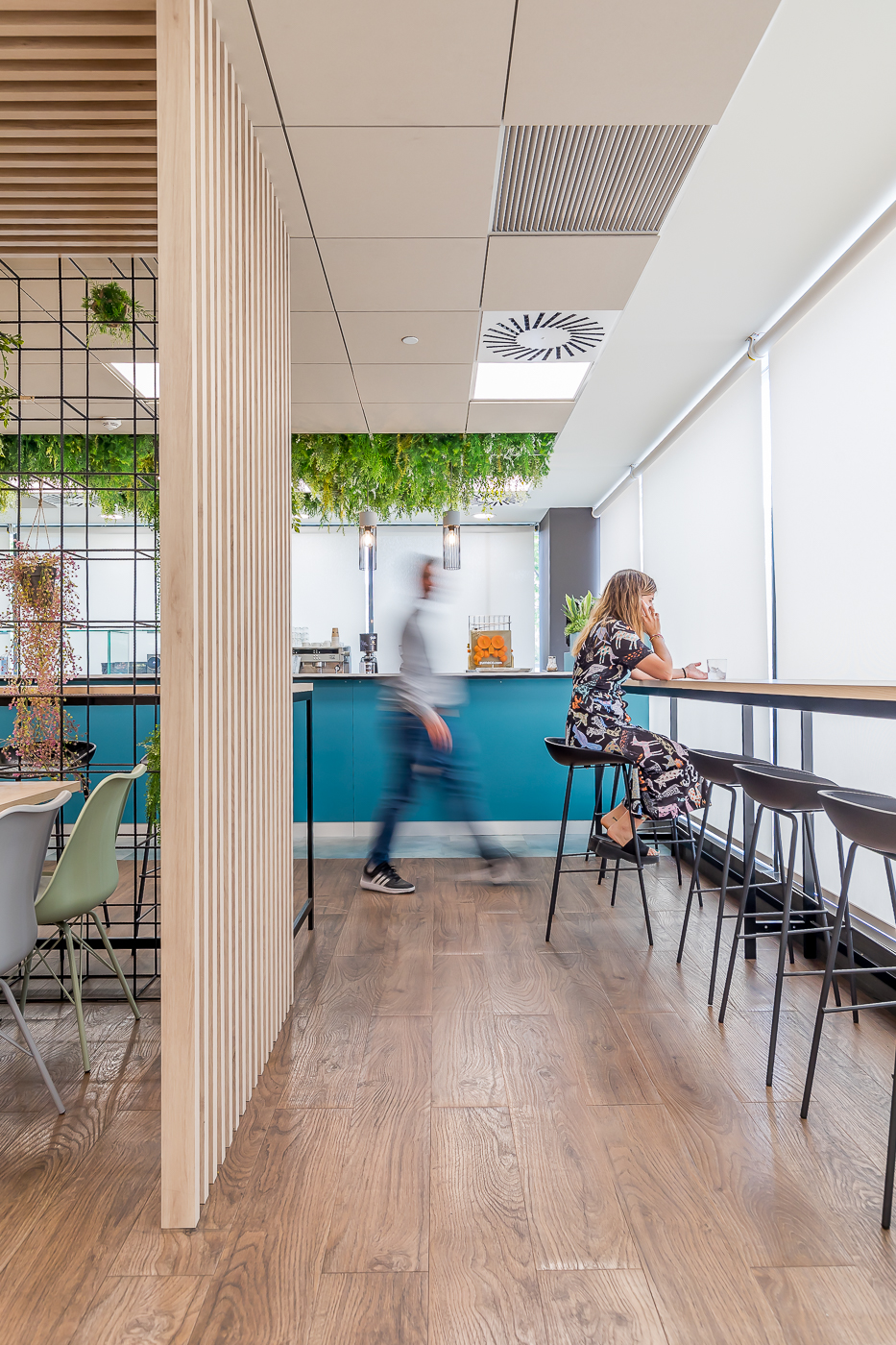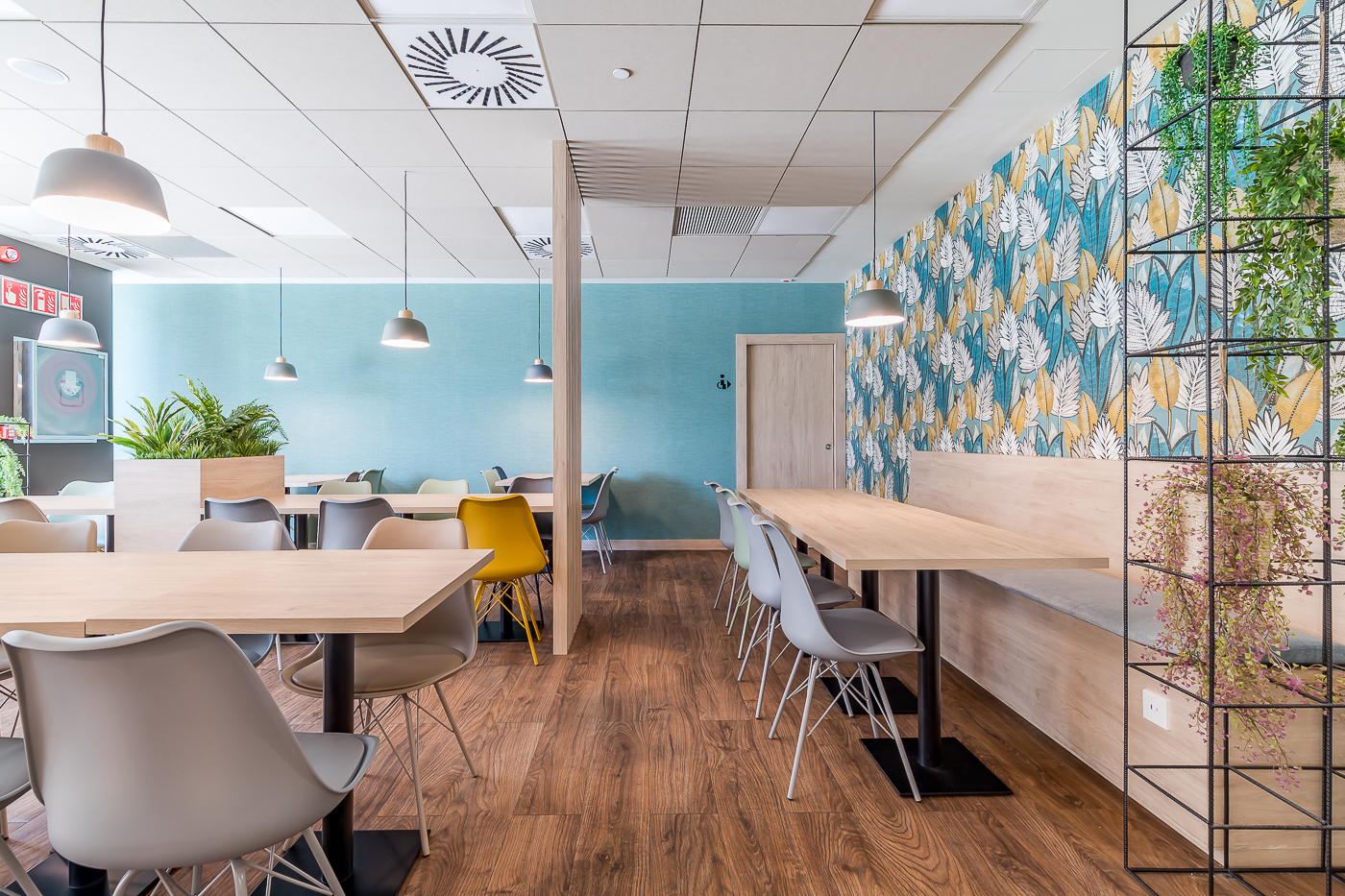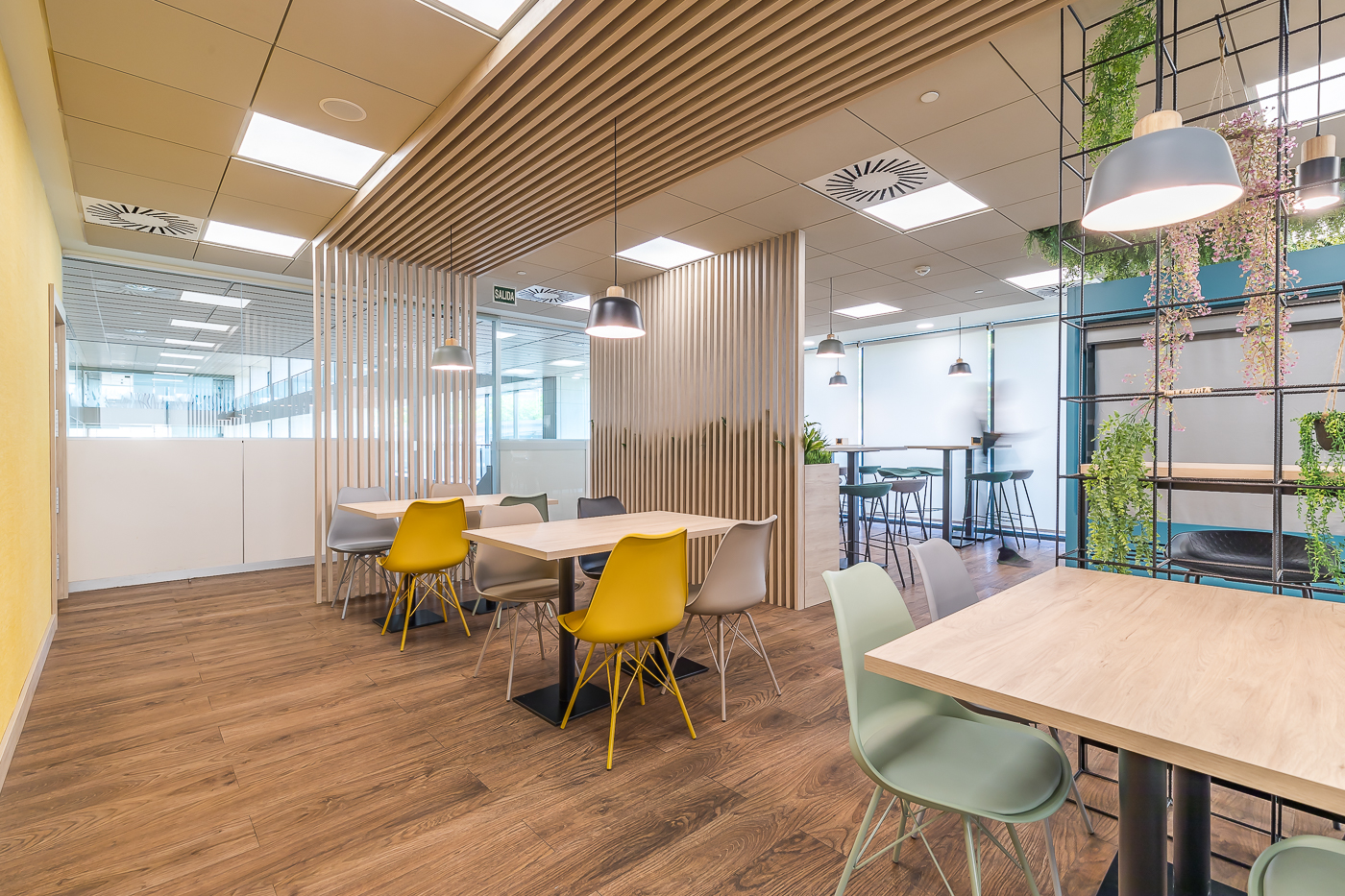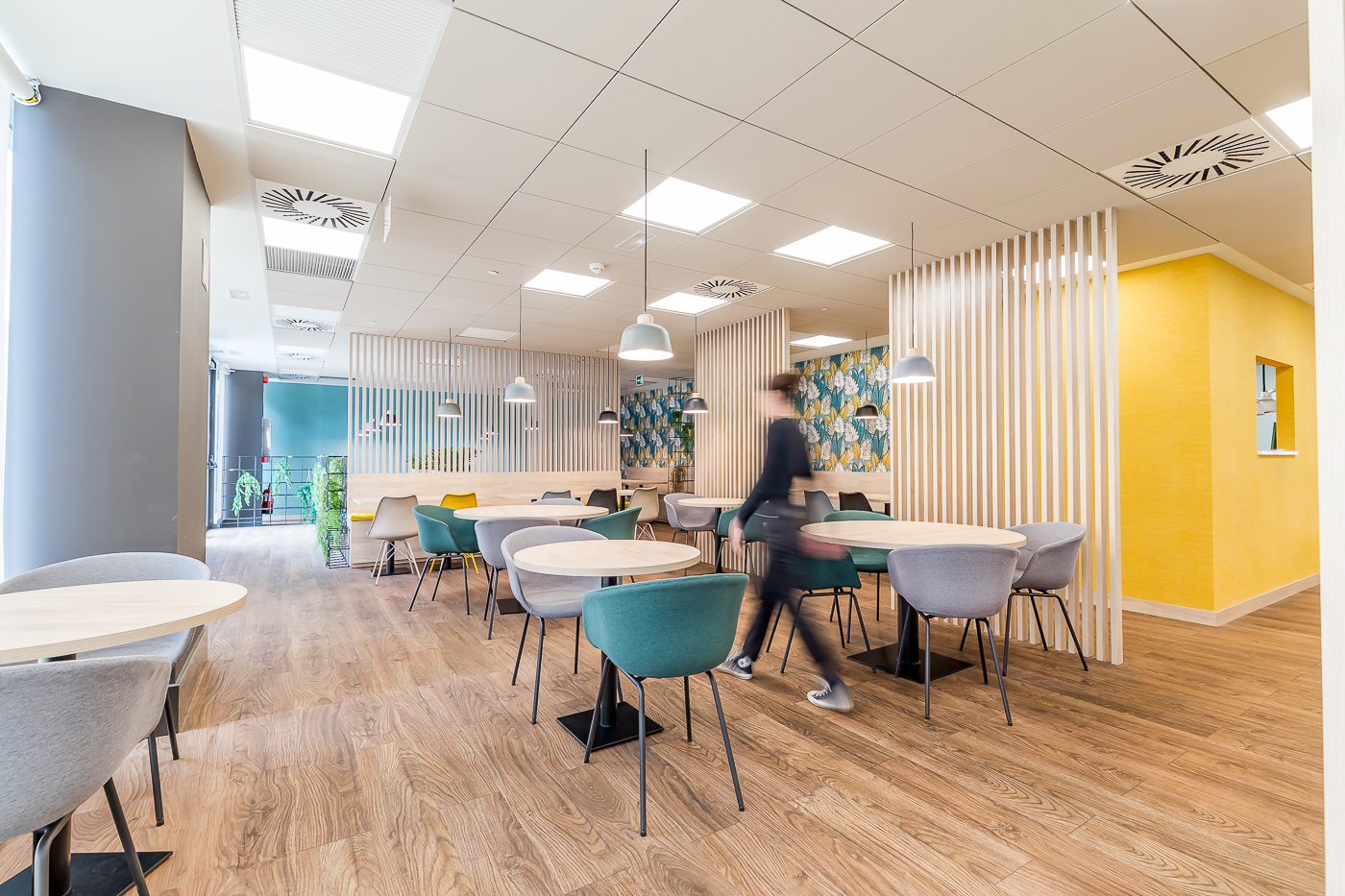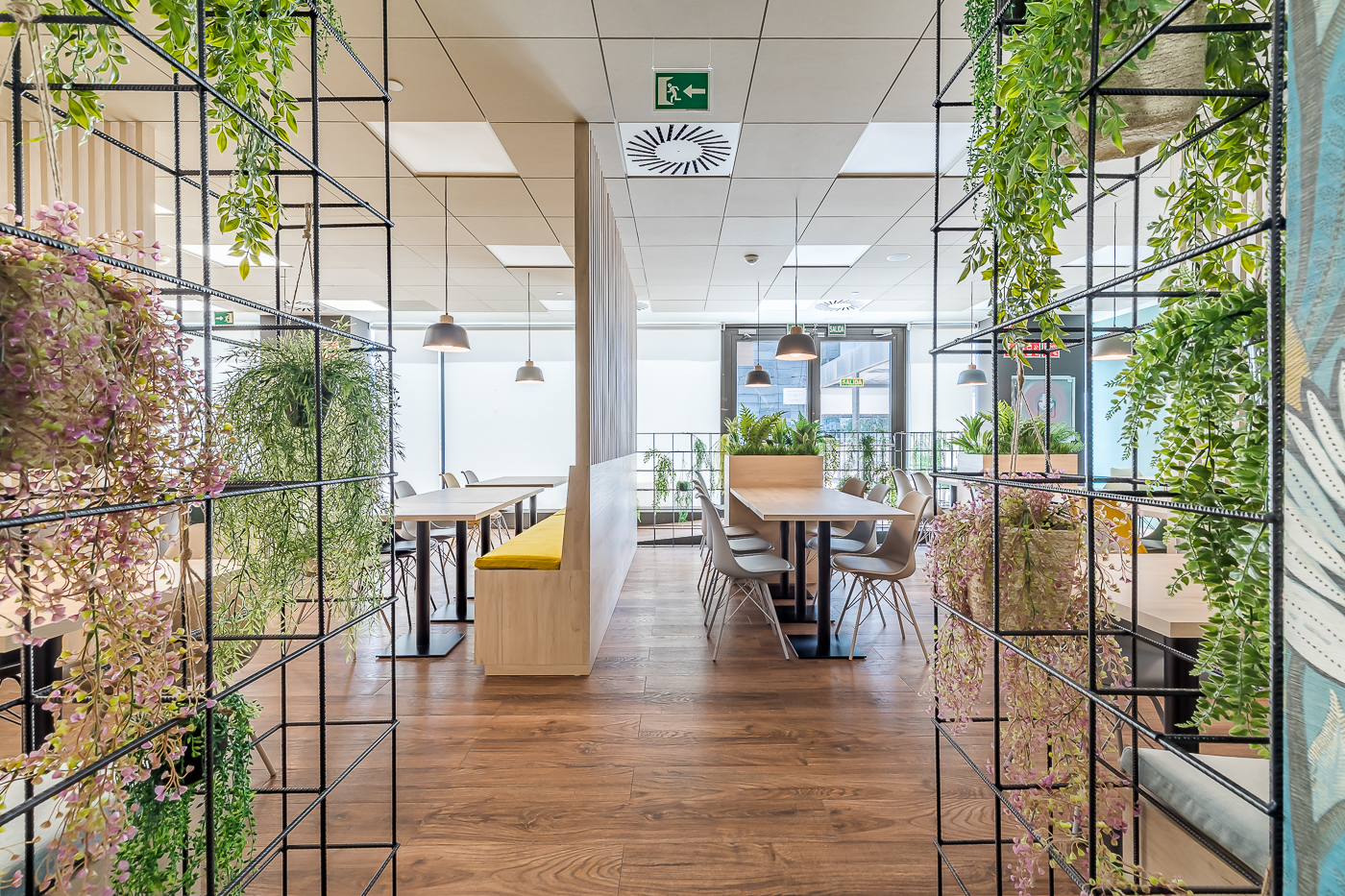 Informations techniques
| | |
| --- | --- |
| Surface | 451 m² |
| Seats (diner) | 114 |
| Employees | 6 |
| High tables | 28 |
| Dining room | 86 |
| Terrace | Yes |
| Operador | Nazabal |