Impact study of the health crisis on working environments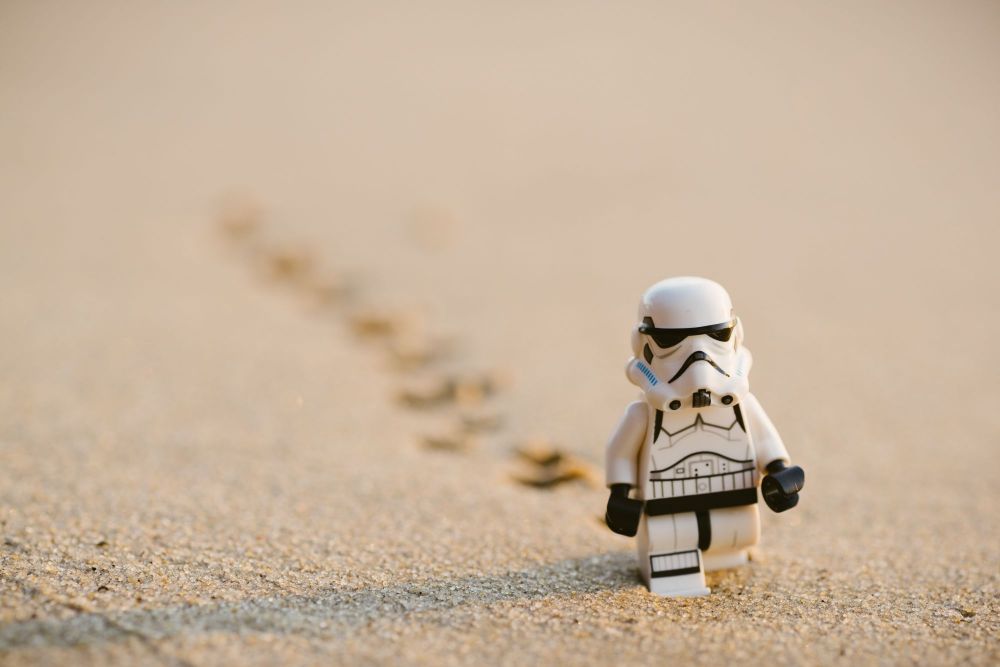 Survey "Health Crisis Impact on Working Environments"
Over 3,000 employees share their teleworking story.
The Kardham Group, a leading independent French player in the professional real estate market, publishes the results of its survey " Health crisis impact on the work environment ". Carried out during and after confinement, this study analyzes employees' relationship with their workplace in a context of working exclusively and then mainly remotely. While the survey confirms certain major trends in terms of teleworking, it also reveals a different experience according to certain employee profiles, thereby dispelling some preconceived ideas. The results are based on the responses of a sample of 3,049 employees from companies based in France and abroad as of August 30, 2020.
Women and Ile de France inhabitants are better adapted to telework
1) Women are more resilient than men.
The study reflects a more successful experience for women than for men: they tended to better manage their working day, particularly in terms of hours: this management was almost 6% better among women throughout the period (80% of women in agreement versus 77% of men). Women also felt more empowered (80% versus nearly 73%) and were less impacted by interferences between work and personal life than men (the latter reported 9.2% more interference from personal life on work). Finally, because they experienced confinement somewhat better, women reported a greater willingness to telework in deconfinement (+5.1%, i.e. 82% of women in agreement versus 77% of men).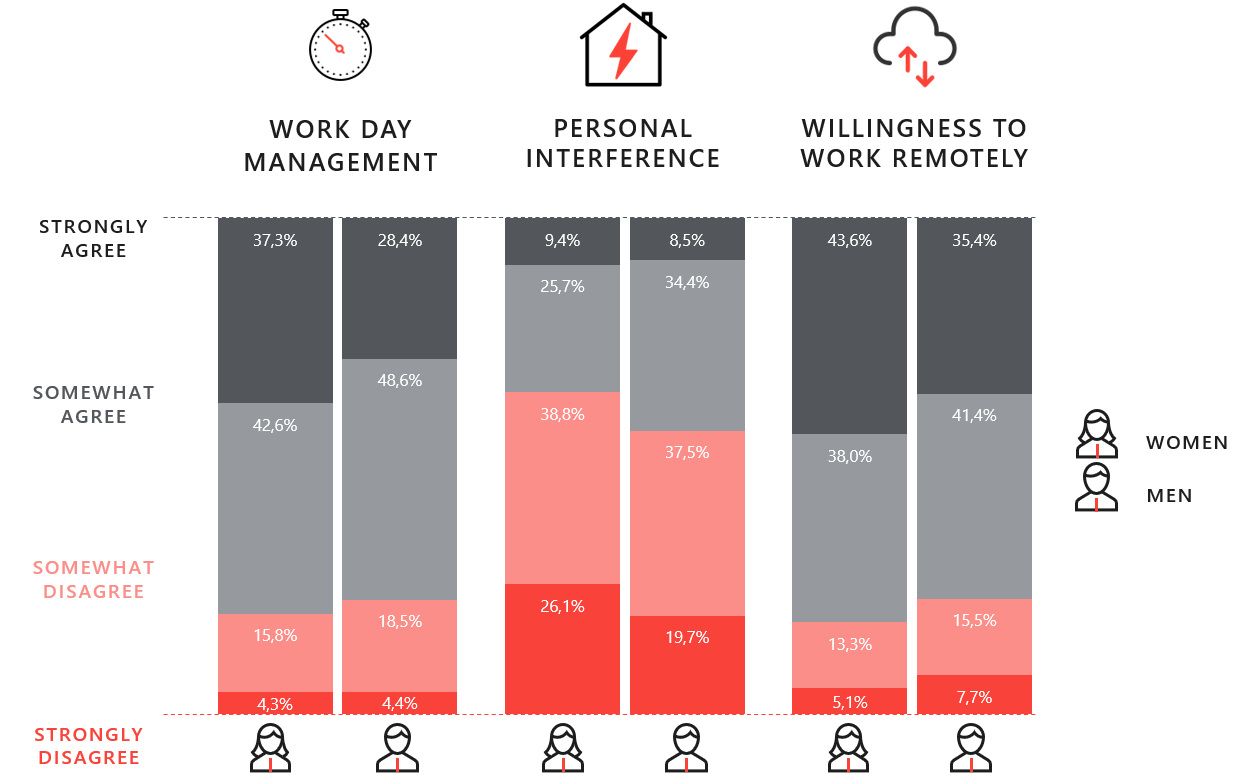 2) The Ile-de-France residents are more productive than the respondents in the provinces.
Ile-de-France employees reported better management of the daily rhythm compared to employees in the regions: 9.3% less fatigue and 17.6% more motivation (87% of Ile-de-France employees compared to 76% of regional employees). They claimed to be more productive (90% of Ile-de-France residents versus 81% of regional employees). The hypothesis behind the results is that the time saved during commuting largely contributed to the improvement in the quality of life of Ile-de-France residents during the confinement period. They also more frequently teleworked before the crisis, suggesting a more rapid adaptation ability. As a result, Ile-de-France residents are more apprehensive about returning to the office than their counterparts in the regions (48% versus 41%).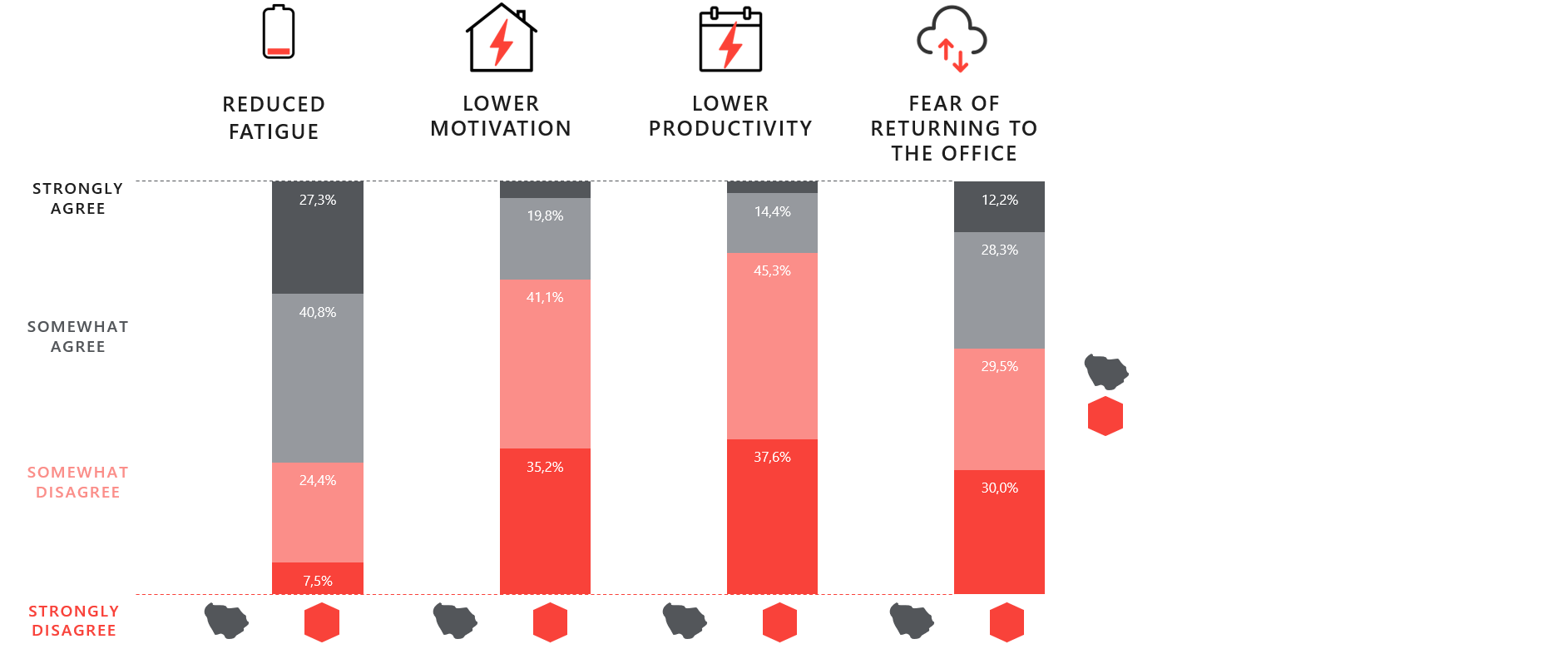 3) A low generational gap
Like the rest of the respondents, the 18-30 year olds had a rather positive experience of the health crisis and are not significantly more impacted than the others, despite a slight decrease in motivation of 24% and a slight increase in the feeling of presenteeism of 17% compared to their elders. These results are at odds with certain preconceived ideas about the specificities of young people in distance work. More than the respondents' age, it seems that the differences lie in the home adjustment, which increases satisfaction with working conditions by 111% and reduces physical pain by half. And unlike popular belief, home adjustment does not only concern physical comfort (ergonomic chair, double screen), but is also impacted by digital and organizational dimensions.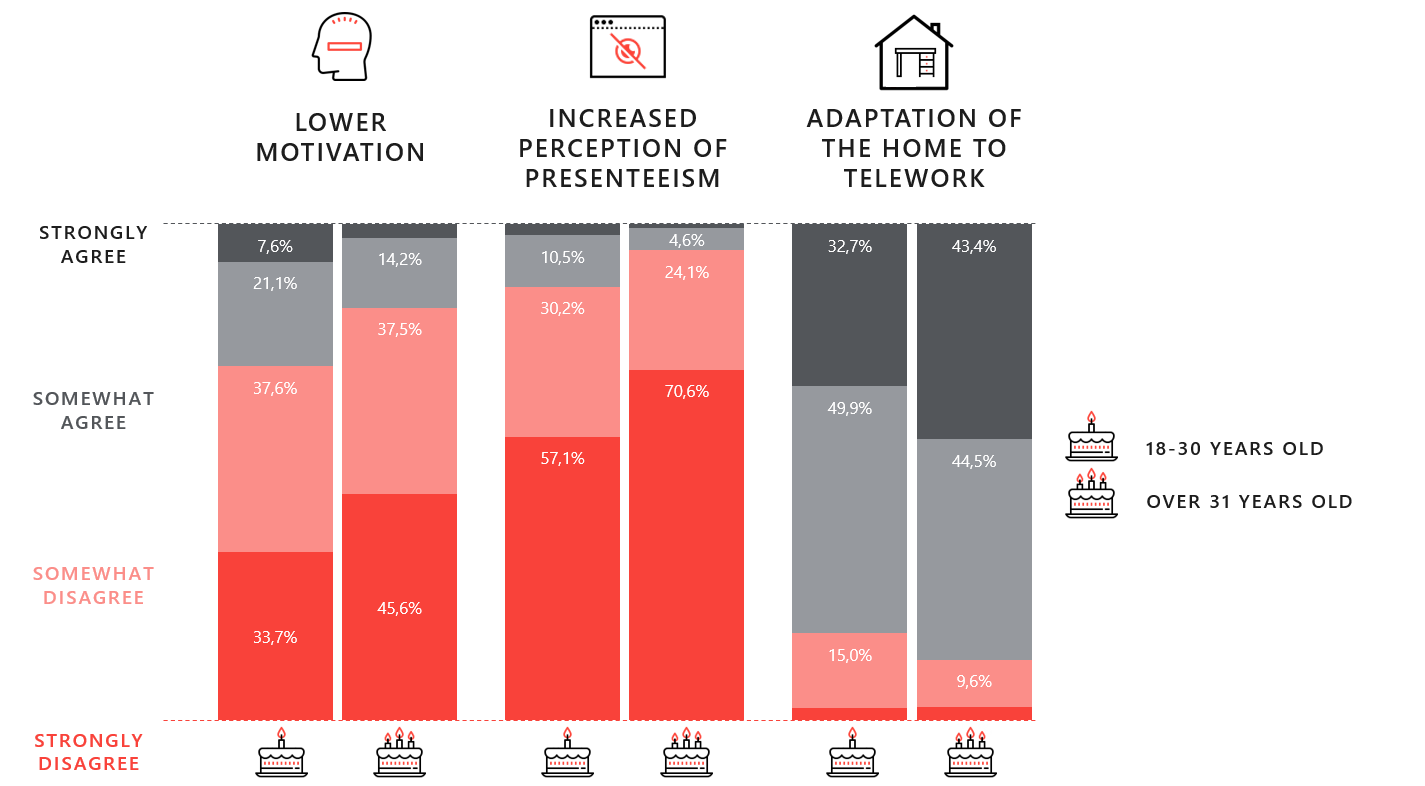 Companies will have to re-invent office life
1) Managers up to the challenge
More than 80% of respondents felt strong support from management during confinement. Although the managers came out of this period exhausted, they were still "on the ball": during the confinement, managerial relations did not deteriorate overall, from both the managers' and employees' points of view.
2) A growing interest in teleworking
Only 7.5% of respondents were working remotely on a regular basis before the crisis. 80% were willing to do so after the crisis. Most indicators show a positive outcome of the experience of working in confinement, with satisfying working conditions and rhythms and a real adjustment to this constrained working environment.
3) A weakening of collective dynamics
Despite this, employees expect more proximity in exchanges. 66% of respondents now seek more individualized management. 93% of respondents were looking forward to meeting their colleagues again.
4) A corporate culture that is being undermined
61% of respondents felt that they interacted mainly with their teams and less with other teams. Excessive distance work tends to compartmentalize the information flow and is therefore not conducive to cross-functional management, even if the experience of confinement cannot be considered as a classic situation of distanced work.
"This survey helps us measure the impact of the health crisis on the tertiary work environment. There is every reason to believe that the concept of the working environment will expand beyond the walls of the company on a sustainable basis. Office occupancy will be different and will certainly impact companies' real estate strategies. Offices in the future may be smaller, but they will surely be better thought out and better located, in buildings of better average quality and offering services unavailable elsewhere. Furthermore, if the office is used differently, the value given to the office will have to be reinforced, whether it is more identity-based as well as offering a more powerful experience", Jean-François Couëc, President of the Kardham Group.
"If the survey shows a positive overall assessment of the experience of working in confinement for all respondents, it also highlights a certain form of homogeneity of the social body of the company with regard to telework. However, these findings also suggest that the office should also allow for an à la carte work situation and satisfy individual needs, as not all respondents find themselves performing well in teleworking. The office of tomorrow will not simply be social and collective", Nicolas Cochard, Head of Research & Development of the Kardham Group.
Show more
Approach and methodology of the survey :
- Questionnaire survey (111 items) from March 2020 to August, 2020.
- Carried out (to date) with 3 049 anonymous respondents selected on a voluntary basis from French companies ranging from 50 to 1200 employees.
- Two response phases: during lockdown and from deconfinement.
- Scientific method with a first descriptive phase (percentages) then an inferential statistical analysis of the parameters.
Click here to read the full study (in french)