Kardham Architecture, the 9th French agency in the latest ranking of d'a magazine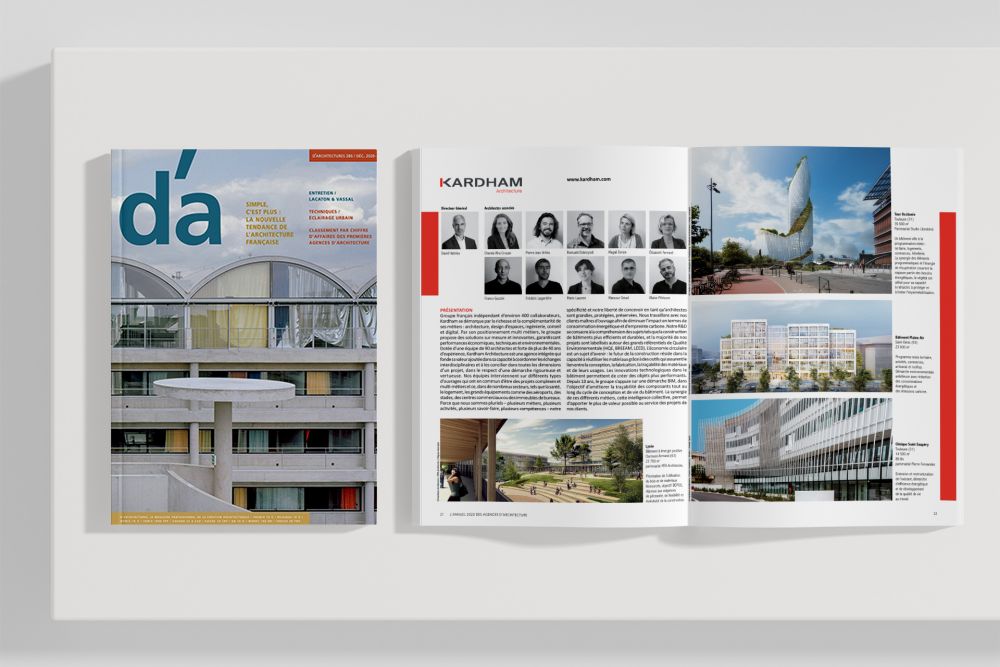 Each year, the magazine d'Architectures publishes a table of architectural firms classified according to their declared turnover (here, 2019). Kardham goes from 10th to 9th place!

With a team of 90 architects and over 40 years of experience, Kardham Architecture is an integrated agency that bases its added value in its ability to coordinate interdisciplinary exchanges and to reconcile them in all dimensions of a project. , while respecting a rigorous and virtuous approach. Our teams work on different types of structures which have in common being complex and multi-business projects in many sectors, such as health, housing, major facilities such as airports, stadiums, shopping centers or office buildings.
Because we are plural - several professions, several activities, several know-how, several skills - our specificity and our freedom to design as architects are enhanced, protected and preserved. We work with our owner clients to reduce the impact in terms of energy consumption and carbon footprint. Our R&D is dedicated to understanding subjects such as the construction of more efficient and sustainable buildings, and the majority of our projects are labeled around the major Environmental Quality standards (HQE, BREEAM, LEED). The circular economy is a subject of the future: the future of construction lies in the ability to reuse materials using tools that provide the link between design, manufacture, and the traceability of materials and their uses.
Technological innovations in the building make it possible to create more efficient objects. For 10 years, the group has relied on a BIM approach, with the aim of improving the traceability of components throughout the building design and life cycle. The synergy of these different professions, this collective intelligence, makes it possible to bring as much value as possible to the service of our clients' projects.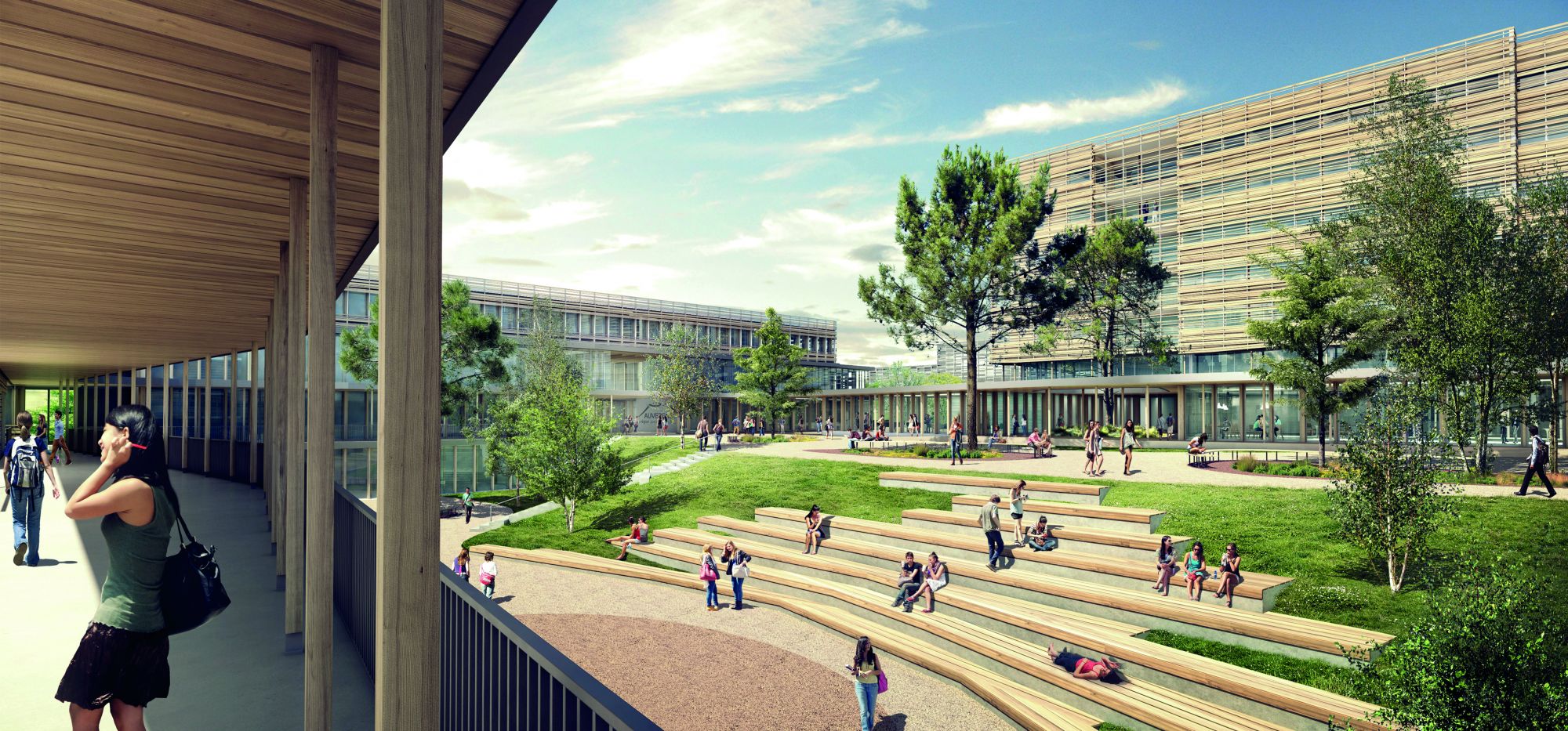 Lycée - Clermont-Ferrand (63)
23 700 m², bâtiment à énergie positive
Partenariat MTA Architectes.
Priorisation de l'utilisation du bois et de matériaux biosourcés, objectif BEPOS, réponse aux exigences de pérennité, de flexibilité et évolutivité de la construction.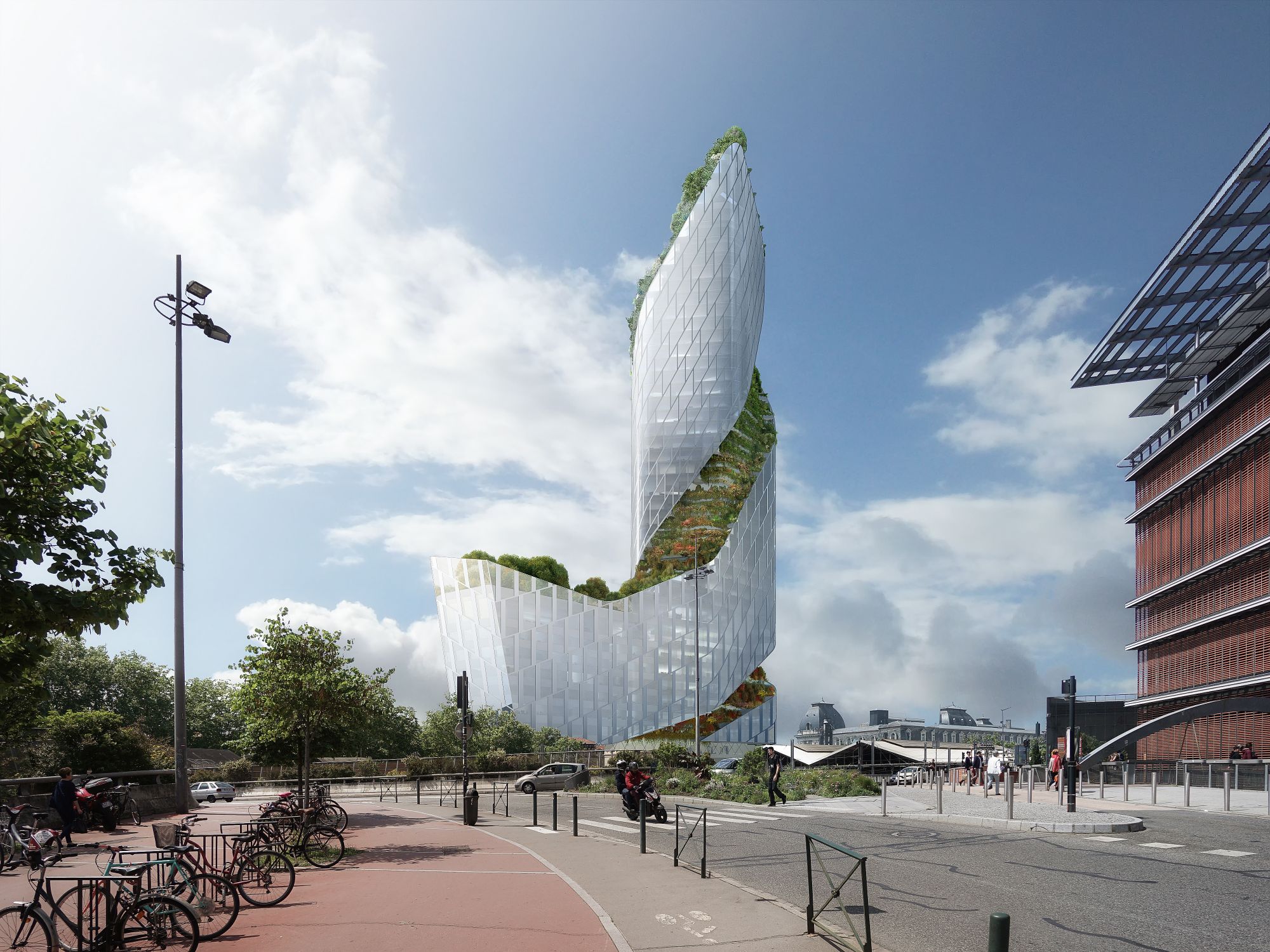 Tour Occitanie - Toulouse (31)
35 500 m²
Partenariat Studio Libeskind.
Un bâtiment-ville à la programmation mixte : tertiaire, logements, commerces, hôtellerie. La synergie des éléments programmatiques et l'énergie de récupération couvrent la majeure partie des besoins énergétiques, le végétal est utilisé pour sa capacité à rafraichir, à protéger et à limiter l'imperméabilisation.
Cliquez ici pour découvrir le projet.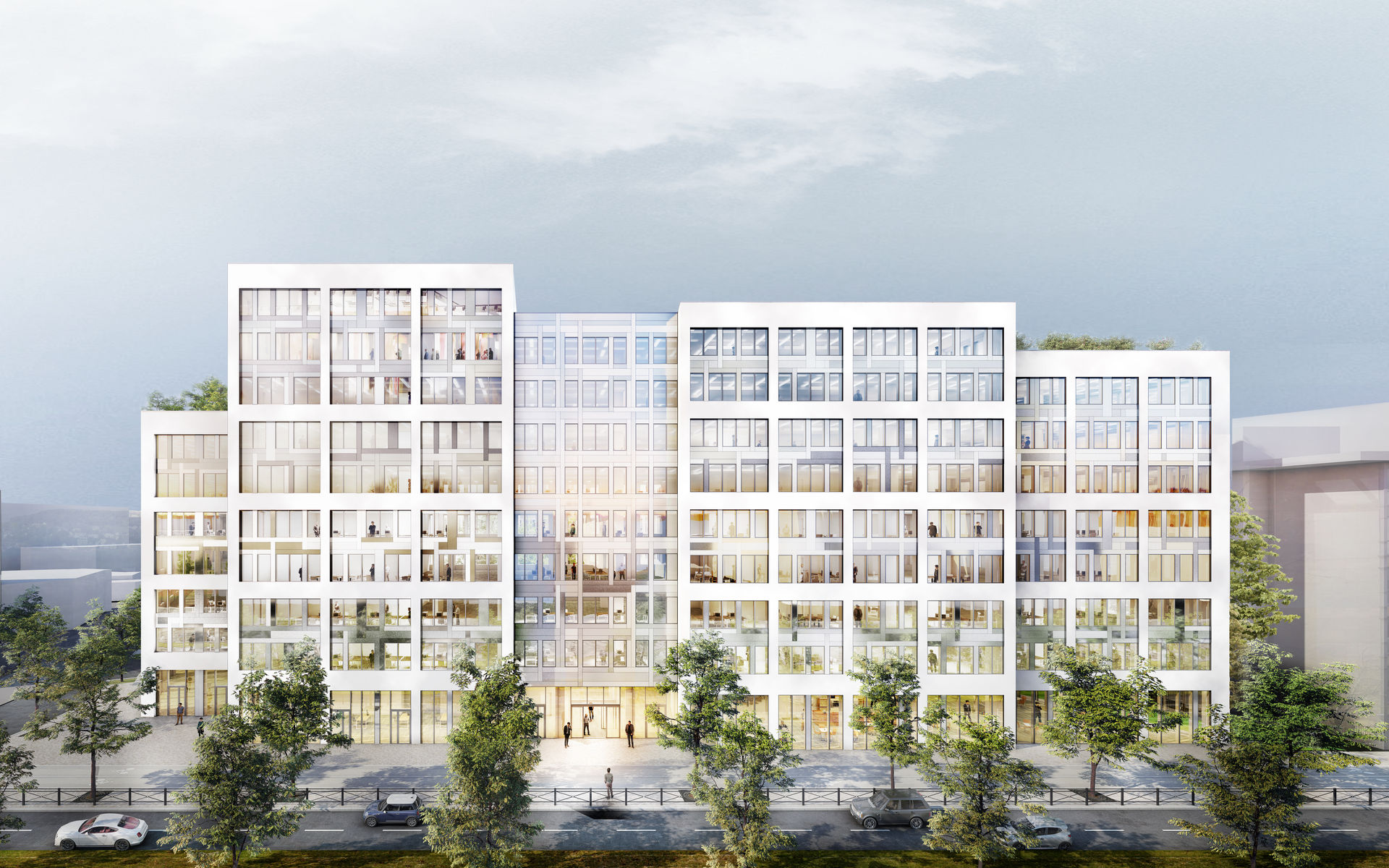 Bâtiment Plaine Air - Saint-Denis (93)
23 000 m²
Programme mixte tertiaire, activités, commerces, artisanat et rooftop. Démarche environnementale ambitieuse avec réduction des consommations énergétiques et des émissions carbone.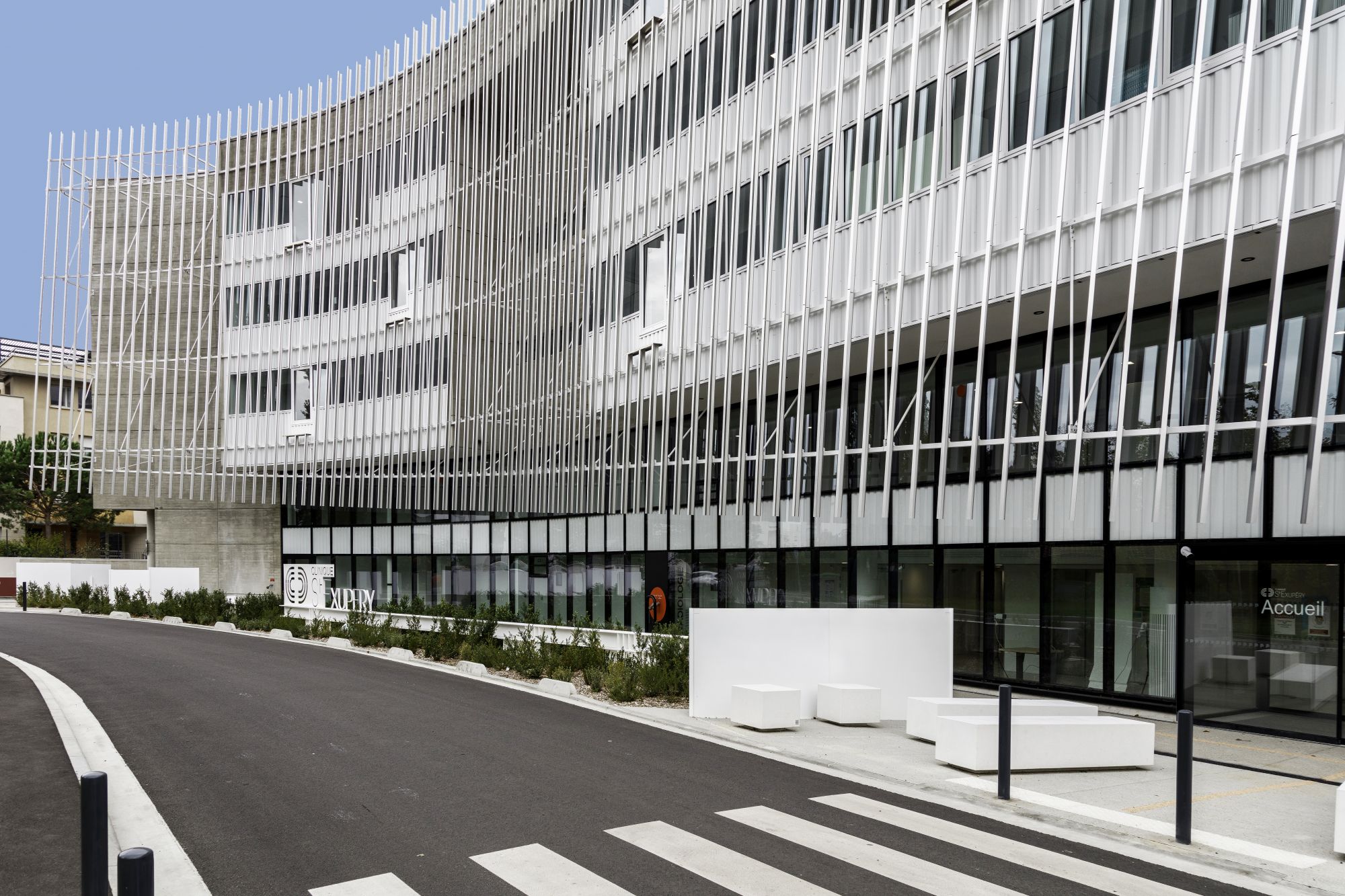 Clinique Saint Exupéry - Toulouse (31)
14 500 m², 86 lits
Partenariat Pierre Fernandez
Extension et restructuration de l'existant, démarche d'efficience énergétique et de développement de la qualité de vie au travail.
Cliquez ici pour découvrir le projet.
Show more
Click here to access the full dossier of the magazine d'a.