Kardham on international expansion, technical mastery and the ageing of wine
As the French property services firm celebrates its 30th birthday, two of Kardham's directors talk exclusively to React News.
At its inception in 1992, the French multidisciplinary consultant Kardham was named Amsycom and had a single office in Strasbourg. The rebranding to Kardham in 2016 made the company international – it now has nearly 500 employees spread over 13 offices, 10 in France and three abroad, plus partnerships that allow the company to cover Europe.
In its 30 years Kardham has collaborated on projects such as the Duo Tower, Project Bridge and Leroy Merlyn Madeleine. To mark the anniversary, React News spoke to managing partner Jean-François Couëc and general manager Frédéric Miquel about the company's plans for continued growth.

What is the difference between Kardham and other intermediaries in the real estate market, such as JLL, BNP Paribas Real Estate and CBRE?
Jean-François Couëc (JFC): It is true that we, like the others, want to offer real estate players a complete service from purchase to delivery of the project. Historically, we only worked with users. Now the work has become more specialised and a property is relevant to the user but also to builders, operators, owners and investors.
We stand out from the rest because we offer the integration of all the professions that allow the realisation of a project, from its planning to its delivery.
We don't do brokerage; on the contrary, we focus on technical knowledge of the trades – architecture, for example. Digital, too: we are the first digital service company dedicated to the real estate industry.

At the beginning of 2022 Kardham expanded into Germany with the acquisition of POT Beratungsteam. Do you plan to strengthen your presence abroad or focus on France?
JFC: First of all, we have to consider this operation in the context of our general activity. We have 90% of our revenues coming from France. The 10% abroad is 5% from Germany, and 5% in other geographies (Portugal, Belgium, Switzerland, Morocco).
We know that this 10% is low in absolute terms, but it is three times more than what we were doing three years ago. Moreover, within five years, we aim to reach 20% in Europe. Progressive internationalisation is the destiny of companies of Kardham's size.
"Progressive internationalisation is the destiny of companies of Kardham's size."
I am convinced that Europe can become the Eldorado in terms of ecology and sustainable development. Not only for geographical reasons, but also because Europeans have a very high level of awareness of environmental issues. They are the forerunners in this area, both at the governmental level and in the EU.
Our dream is that Kardham will succeed in Europe as much as it has succeeded in France. But you don't want to get indigestion.
An elephant is eaten in small pieces: you have to work geography by geography. This is reflected in our first acquisition in Germany last year, as well as our first activities in Portugal.

Two of your offices are in Morocco. Where did the decision to expand your activity in Africa come from?
Frédéric Miquel (FM): Because it is a country with strong economic ties to France; it allowed us to serve our clients locally; it is a country that is friendly to France; and the regulations are familiar to us.
Our desire to grow in Morocco has several facets. This desire has been delayed a little because of Covid-19. However, we already took our first step there in 2016. And Morocco can serve as a base for further expansion in Africa.

Are you planning to expand into the UK as well?
JFC: The UK has always been a big hesitation for France, especially since it left the EU. In addition, the UK is a market that is considered much more difficult than other European countries. So we're going to focus more on the other European geographies before we go into the UK.
We have identified Germany as our first target country. Germany is a particularly attractive market for us and it has this specificity: it is fragmented almost like the French market was 20 years ago.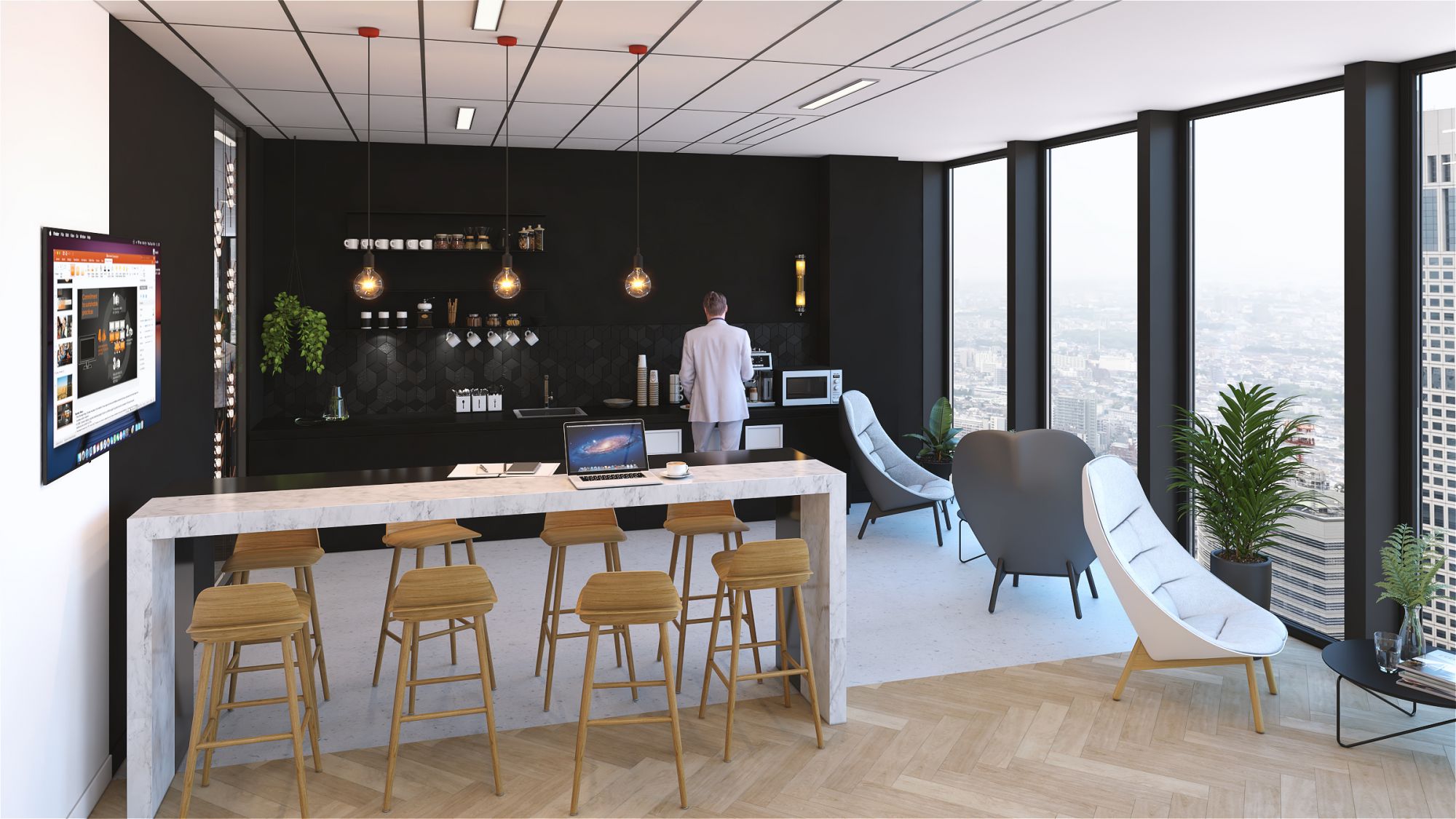 How will the recent appointment of Ramesh Caussy as executive director of sustainability and innovation contribute to Kardham's development?
FM: Ramesh is someone who has been working for many years on sustainability issues, especially from a tech perspective. He comes from an IT background and has an entrepreneurial streak.
He has very specific knowledge. For example, he has worked for a long time on air quality. His recruitment shows the ambitions we have regarding sustainable construction. Ramesh can bring together all the skills that we have but which were previously fragmented into different specialities.
"I believe that real estate should be more involved in the subject of sustainability."
Let's not forget that real estate is not considered to be a virtuous industry: we use a lot of materials and energy, and we manufacture a lot. I believe that real estate should be more involved in the subject of sustainability.

What is Kardham's annual turnover?
JFC: In 2021 it was €95m. That was our record year. In 2020 we totalled €72m and in 2019 we made €86m, which at the time was a record.

And in terms of total space?
JFC: We can't answer that, because we don't operate like that. Our indicators
at Kardham are not those of a broker. We carry out studies in terms of sectors
and sales figures, but the total sq m is only one indicator among others.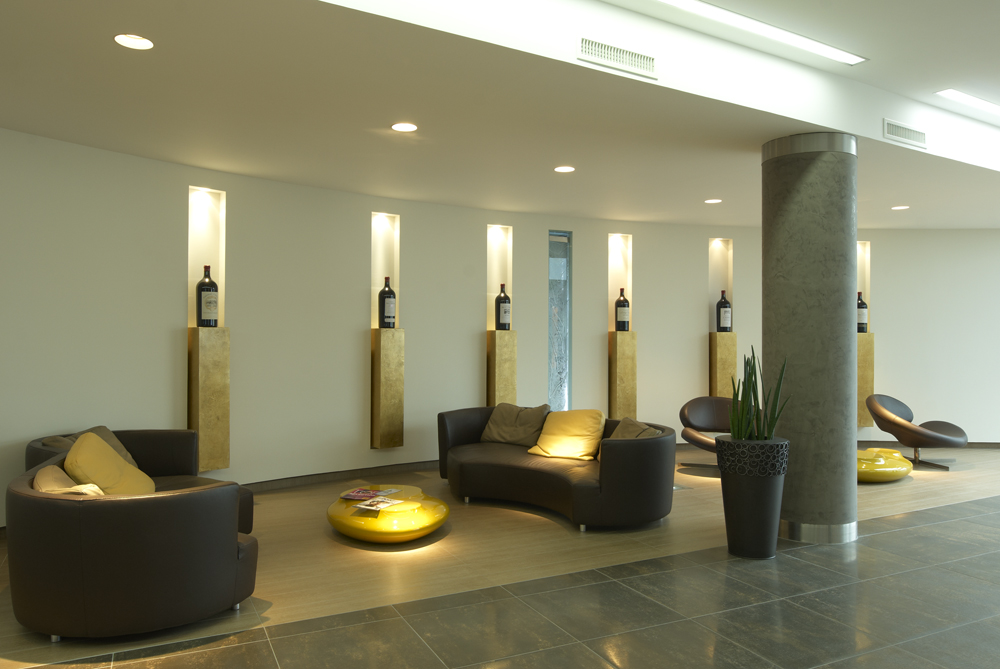 What have been the most important deals you have worked on in recent months?
JFC: We work on complex subjects and on sectors that require a lot of technical mastery, such as pharmaceuticals, nuclear and aeronautics. But also logistics. At the moment we have a logistics platform for a nuclear power plant and a wine storage site.
Among our biggest projects, we have an architectural project for the pharmaceutical company Merck, in eastern France.
But the most important project is without doubt the delivery of the Duo Tower to Natixis, in the 13th arrondissement of Paris. We are talking about a four-year project with a surface area of 96,000 sq m entirely designed by Kardham. Moreover, the Duo Tower (180m) is the third highest skyscraper in Paris, after the Eiffel Tower (324m) and the Montparnasse Tower (209m).
Still in the tertiary sector, let's not forget the Tour Saint Gobain in La Défense. And then, in Issy-les-Moulineaux, we worked on the Bridge Project, the headquarters of Orange, as well as the headquarters of Capgemini.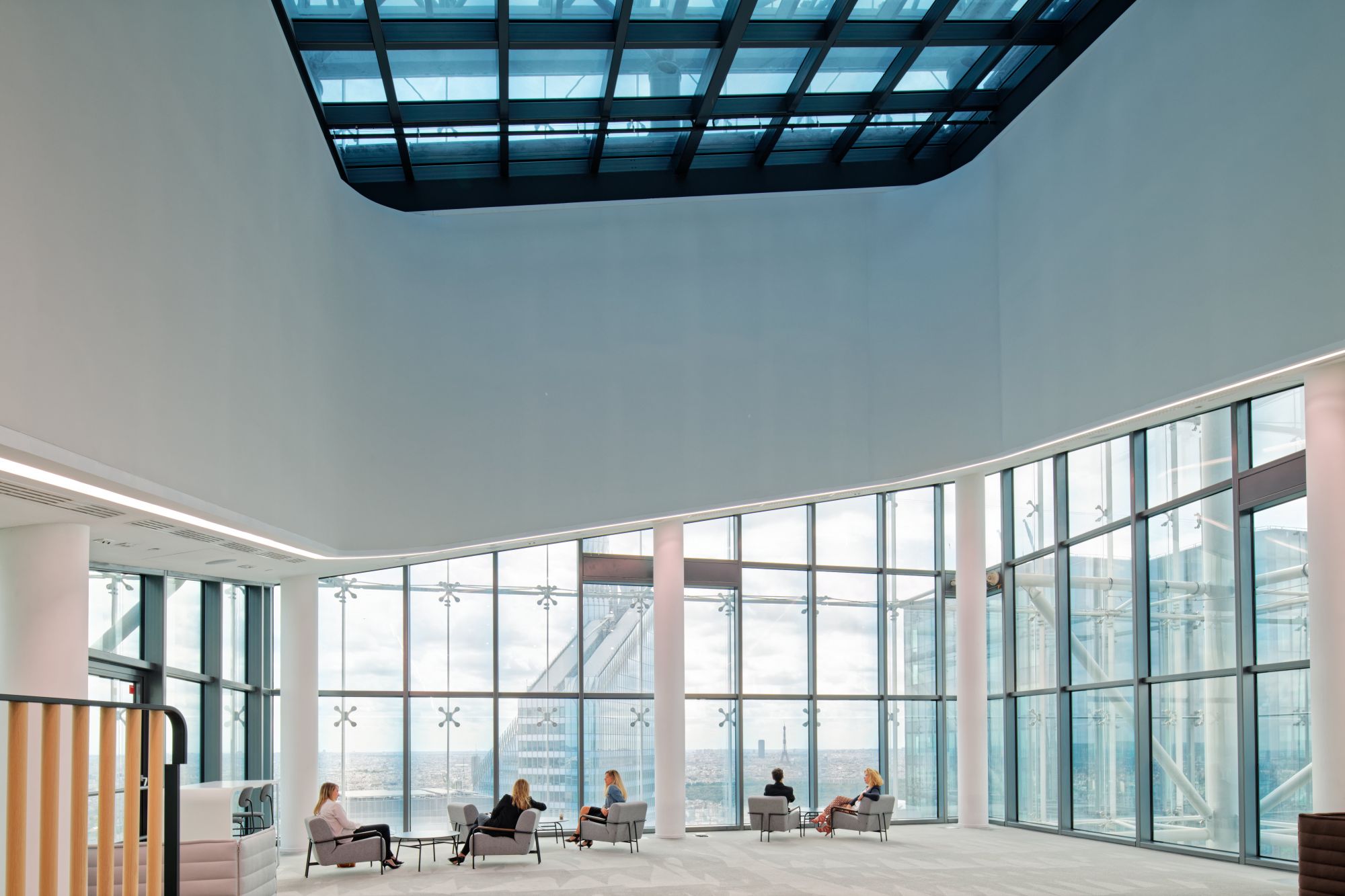 And you are wine specialists…
JFC: Indeed we support the Grand Chais de France in all the French wine regions. This is the leading French group in terms of wine-making volumes and wine exports, which is located between the Alsace and Lorraine regions. During the last period, we recreated the conditions of an underground cellar, in an êntrepot. This is a project that serves to reproduce the ageing of wine. But we also designed automated wine storage and bottling factories.
At the moment, we have two large operations in Paris for the Stago Group, which deals with biology and pharmacy. For this group, we are building refrigerated logistics areas.
In retail, our main partner is Leroy Merlin. We have installed Leroy Merlin in two urban sites made up of old buildings that were not initially designed to house DIY stores. These are Leroy Madeleine and Leroy Daumesnil, in the 8th and 12th arrondissements of Paris respectively. Leroy Madeleine was a garage, so it was technologically complicated to transform. But in the end it became one of Leroy Merlin's main Parisian business premises.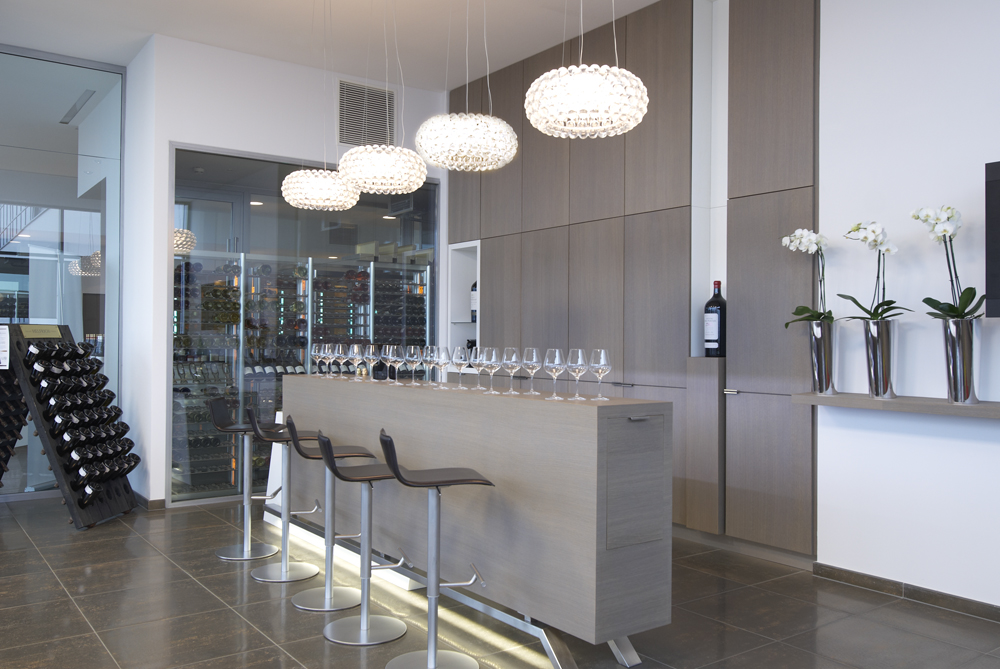 Will the move towards smaller boutique city-centre offices become more widespread?
FM: I wouldn't be too categorical about it. That's the trend. But in which proportion will the phenomenon hold for the future? We will surely see a contraction in tertiary space. People now prefer to invest in quality, central, but smaller office spaces. But the large sites on the outskirts of cities will hardly disappear.
What is certain is that in the future you will have to have a good reason to come to the office, because the workplace and the home will coincide. Why, if I am a Parisian, should I have to take public transport to go to the office when I could stay at home? The office must become a place of socialisation, rather than collaboration.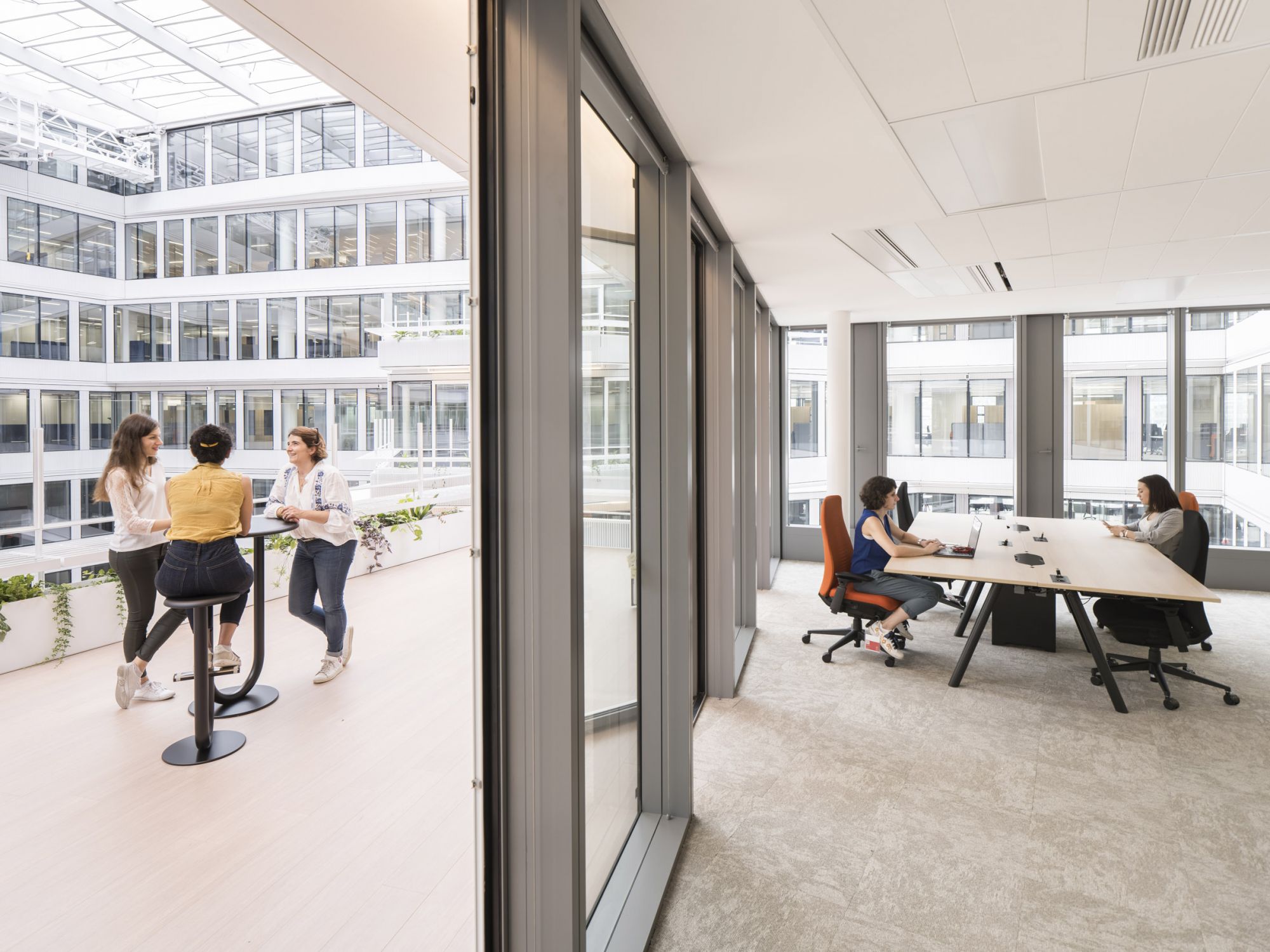 However, moving to smaller buildings and the city centre can have problematic consequences. Is there an alternative use for the less energy efficient buildings?
JFC: Conversion is the best way. Converting the office into housing could help cure the housing crisis that all French people talk about, including our political class.
In the city centre, razing to the ground and rebuilding is not always the best strategy, and from now on is only done under special conditions. It is better to aim for restoration, reconstruction or to optimise the use of space, particularly through digital technologies.