Consulting -
Design & Build -
Digital
Maison du Lait - Paris
Redevelopment of the head office in the heart of the 9th arrondissement of Paris
Consulting -
Design & Build -
Digital
La Maison du Lait, owner of a 7-storey building located rue de Châteaudun in the 9th arrondissement of Paris, brings together 13 representative entities of the milk sector, for a total workforce of approximately 176 people.
In a logic of optimization and rationalization of its spaces, the Maison du Lait wished to create new possibilities of occupation of the site by favoring work spaces better adapted to the collaborative exchanges in-house and a more convivial reception for the visitors, with places dedicated to their needs.
See technical information
This redevelopment project follows 3 preliminary missions, also carried out by Kardham:​​​​​​​
A feasibility study mission whose objective was to study the feasibility of the redevelopment, and to help Maison du Lait convince all the tenants of the merits of a complete redevelopment of the spaces (framing, audit of the site, studies of flows, programming, budget planning works).
A mission to establish certain constituent elements of the planning permit file.
A design mission for the redevelopment of the premises, the objective of which is the realization of the Detailed Preliminary Project (APD) for the redevelopment of the premises.
Our assignments include transfer engineering and detailed CEE functional and technical programming. In fact, it is a project that affected all of our furnishing businesses: Studio, Furniture, Design & Build, and Kardham Digital.
The SCI wanted to bring a new intelligent building management (BMS), energy saving and VDI (put a loop FTTH fiber throughout the building). Kardham Digital has also installed their new auditorium.
The work was done in phases because the site remained busy. The fitting-out mission started in September 2019 for delivery in January 2022. The health situation in no way prevented the smooth running of the mission, which, icing on the cake, was delivered 2 months in advance .
The Studio and Furniture teams worked on the design and equipment by recovering some of the existing furniture, which involved the transfer teams. Their work greatly facilitated the client's installation. The rest of the furniture was prescribed and provided by us.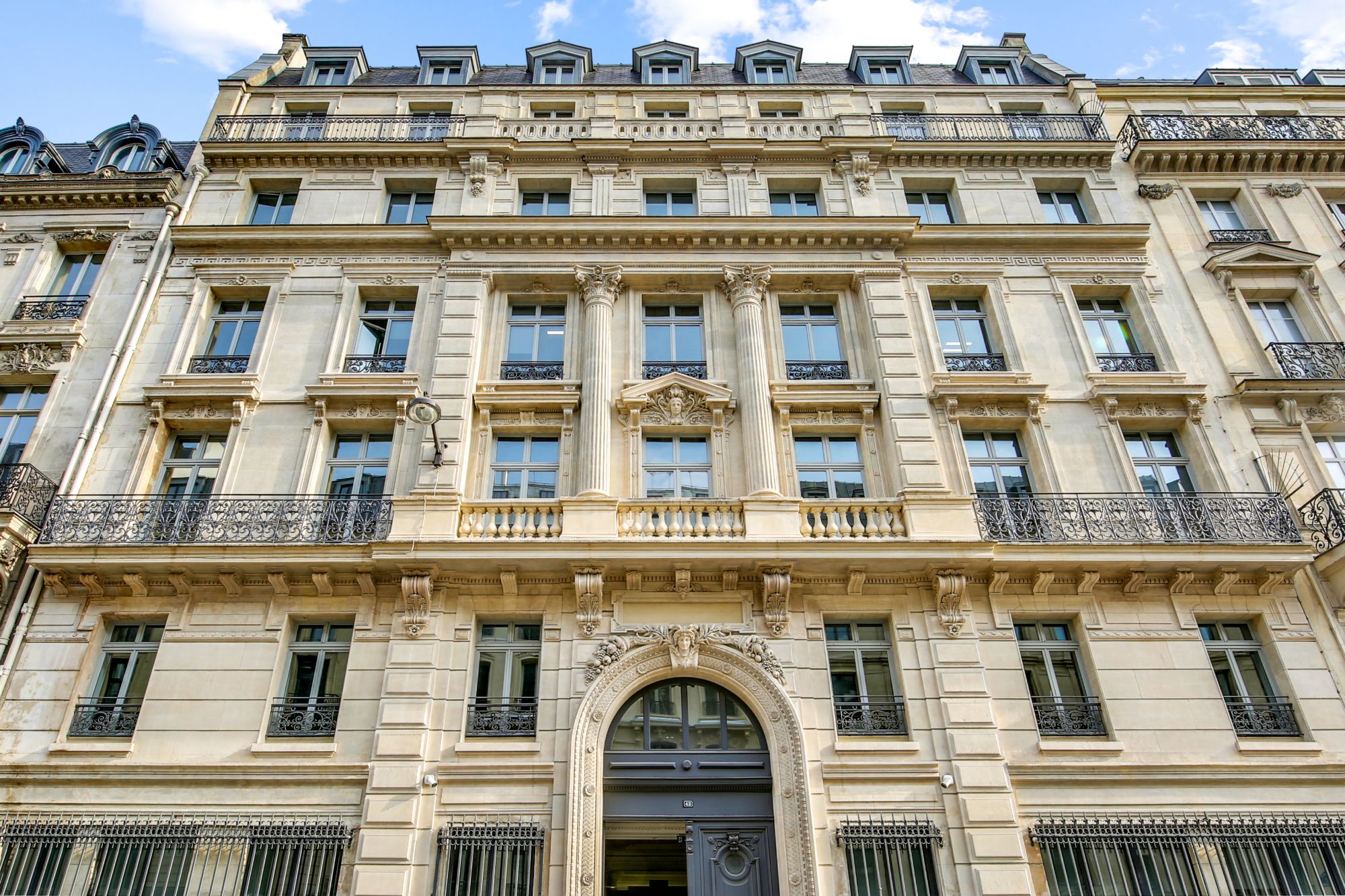 The sumptuous facade of the building, rue de Châteaudun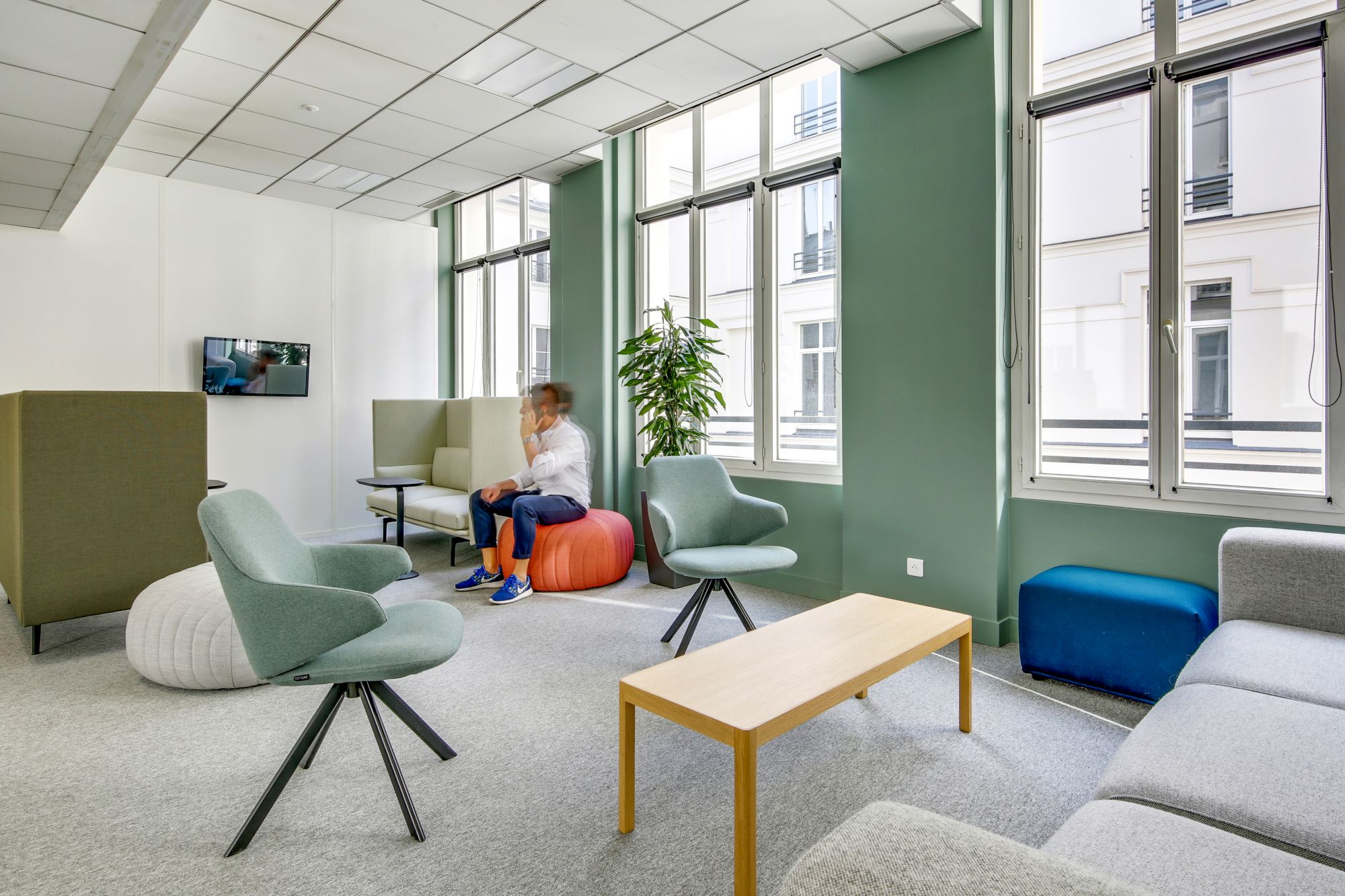 The coworking space includes brainstorming and isolation areas, with furniture adapted to different uses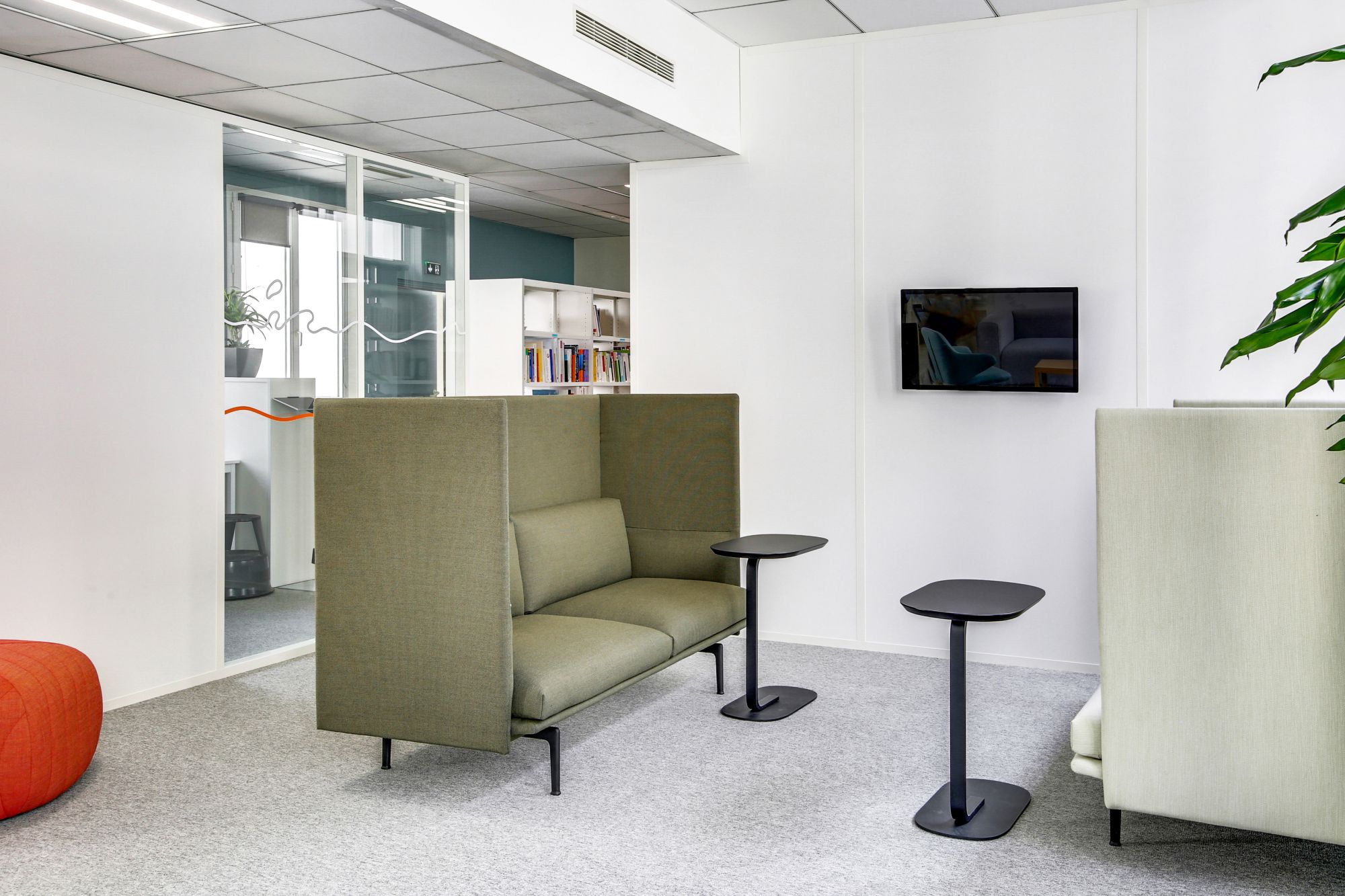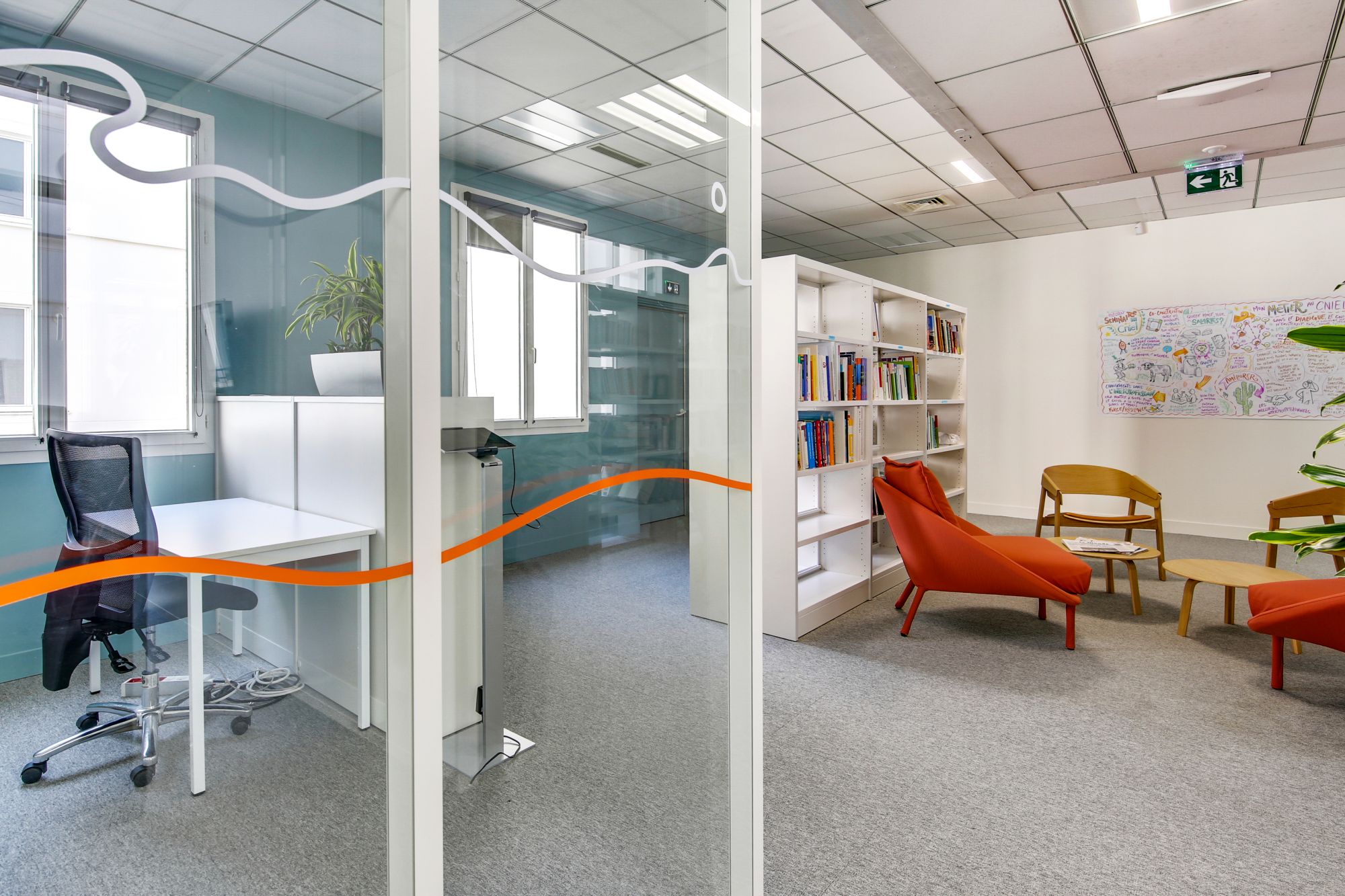 The media library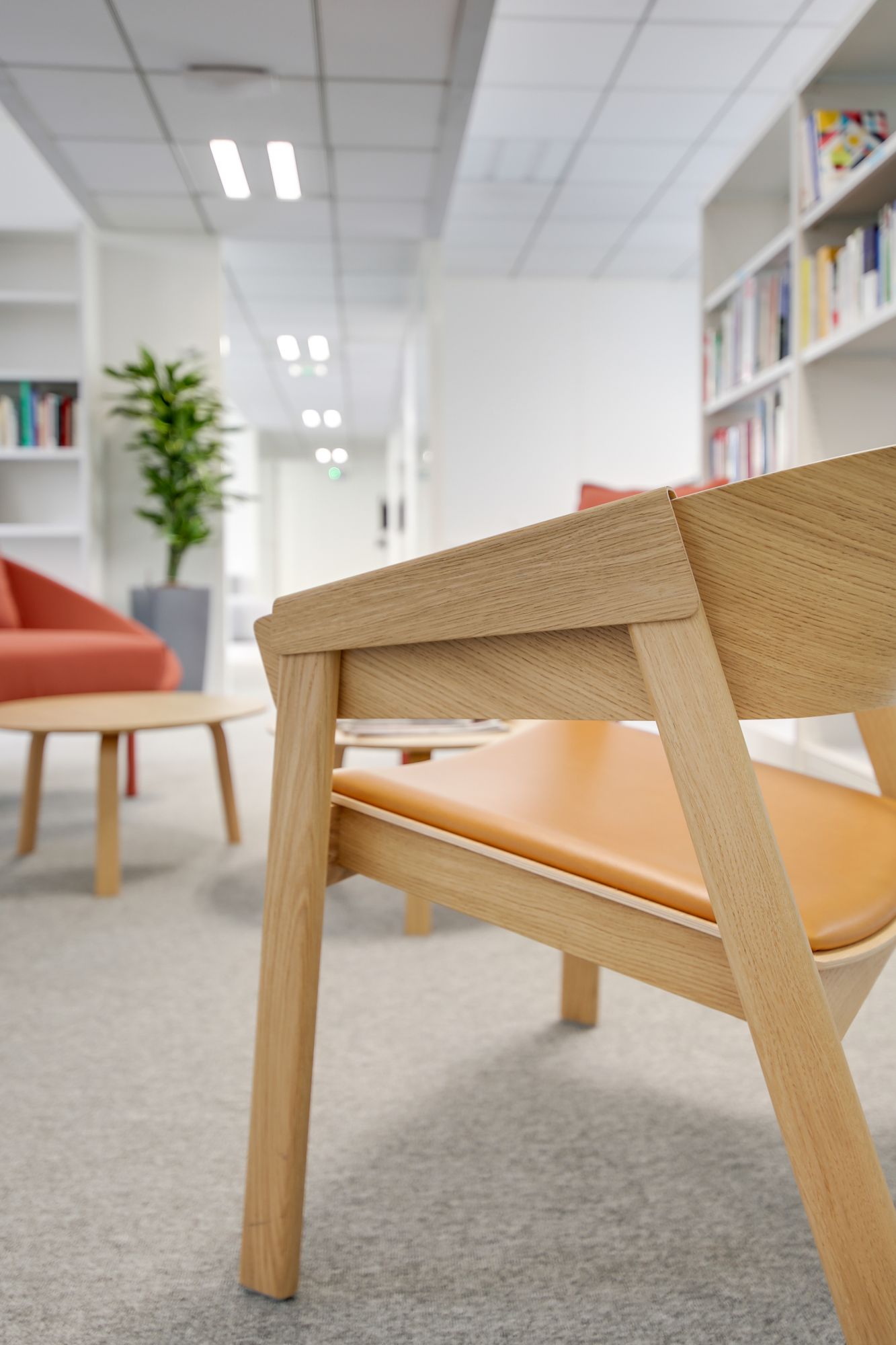 Focus on the Cover Lounge Chair, by Muuto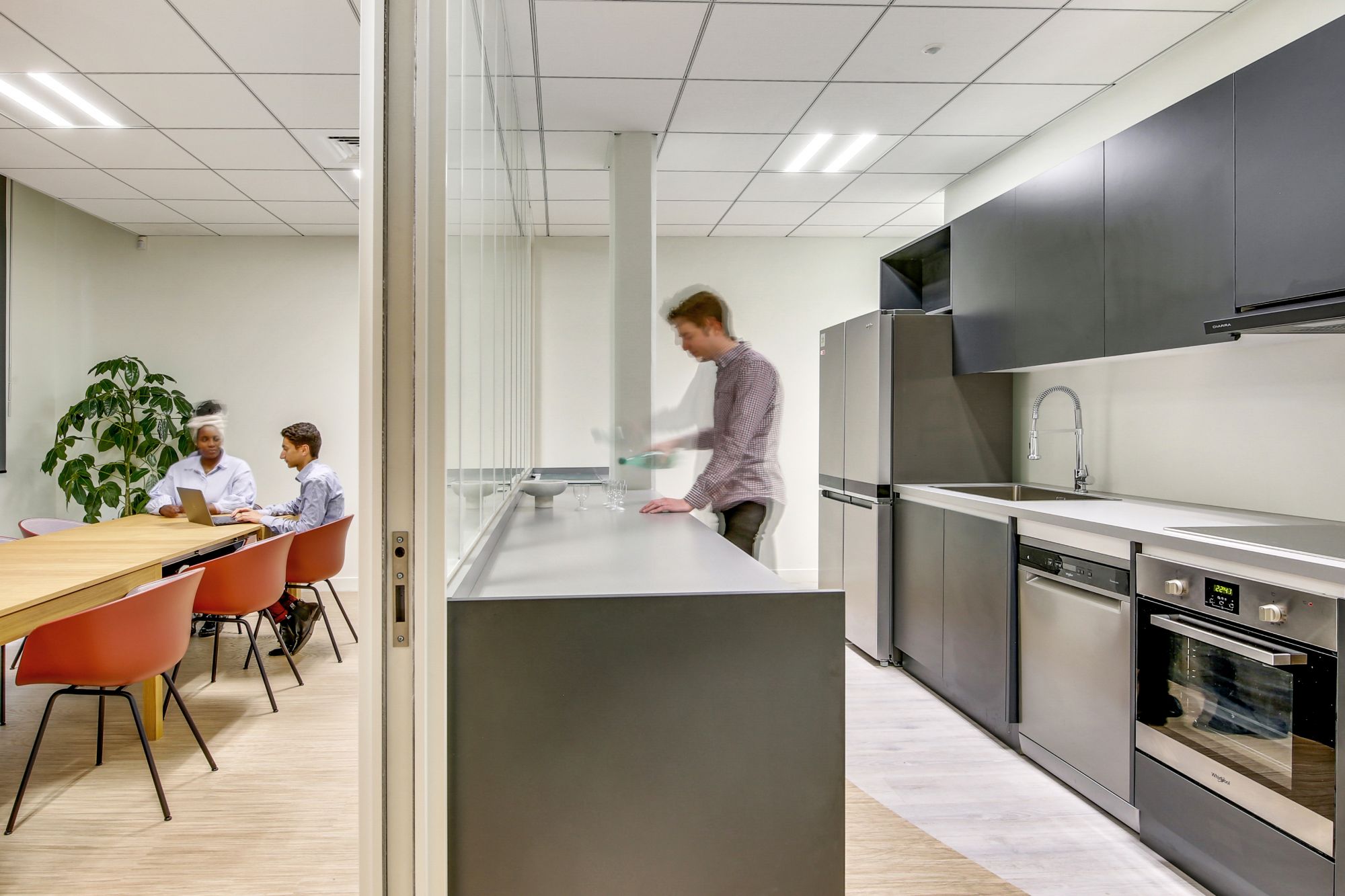 The Milk Factory kitchen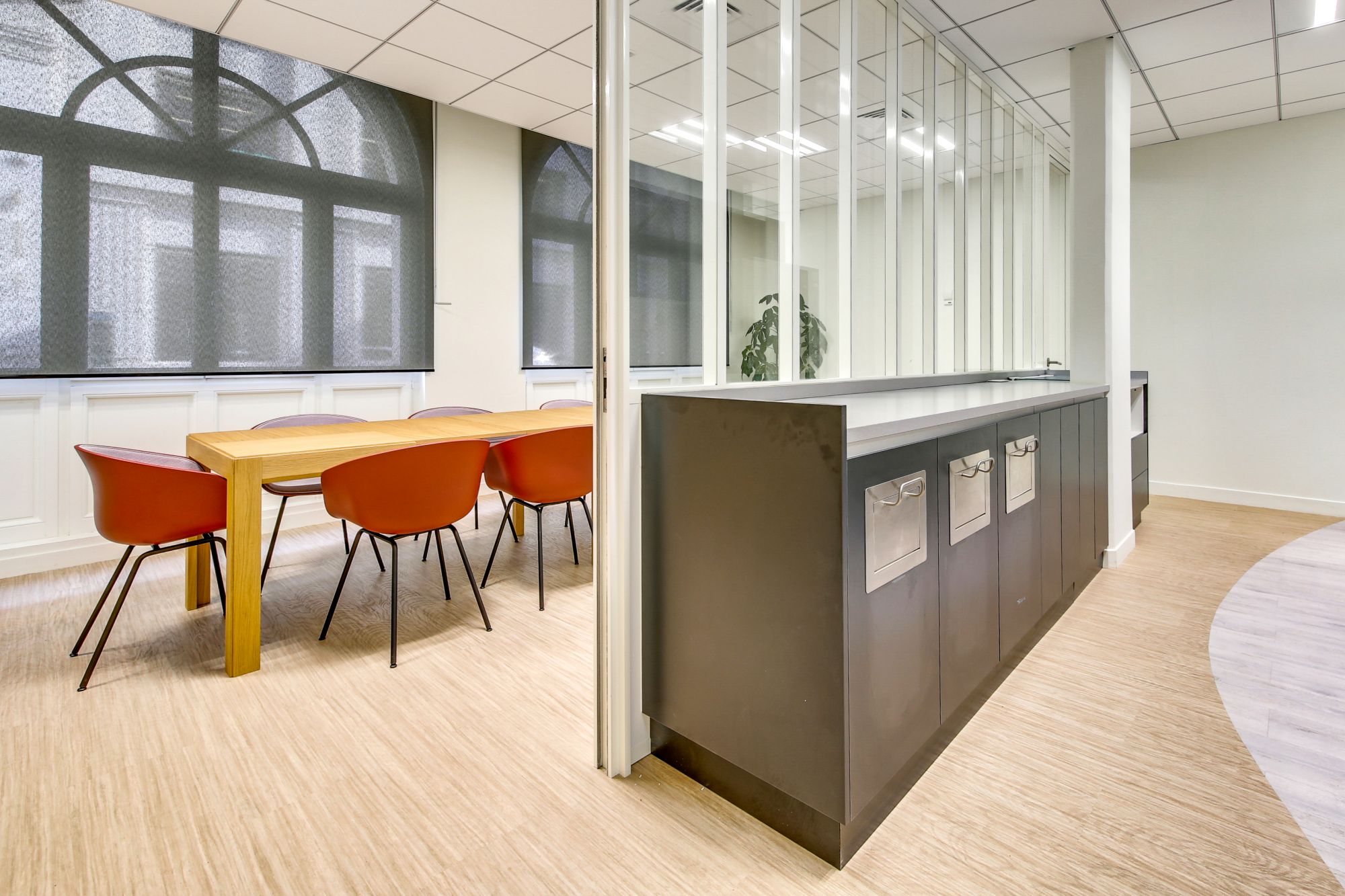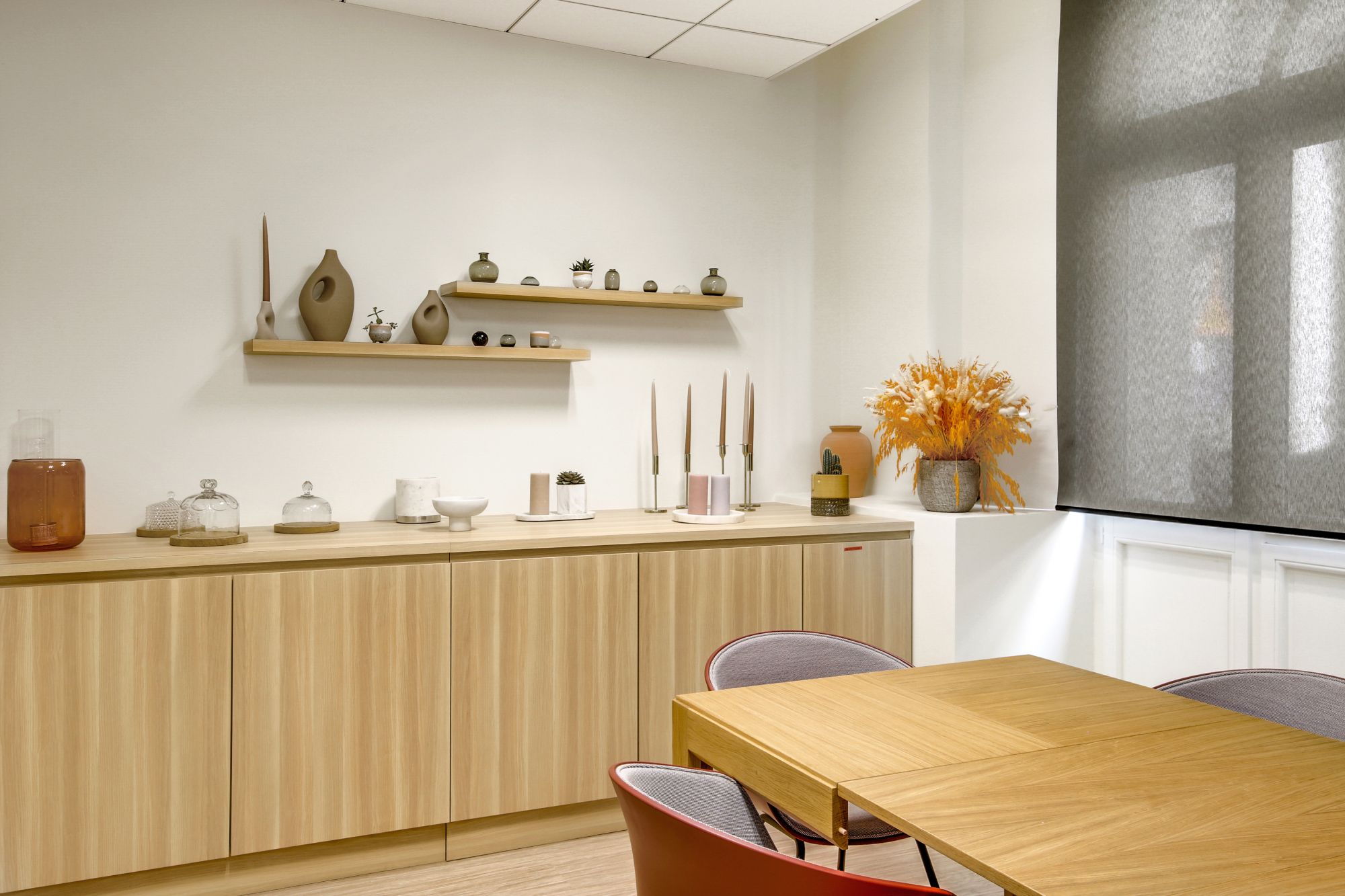 The decoration of the dining room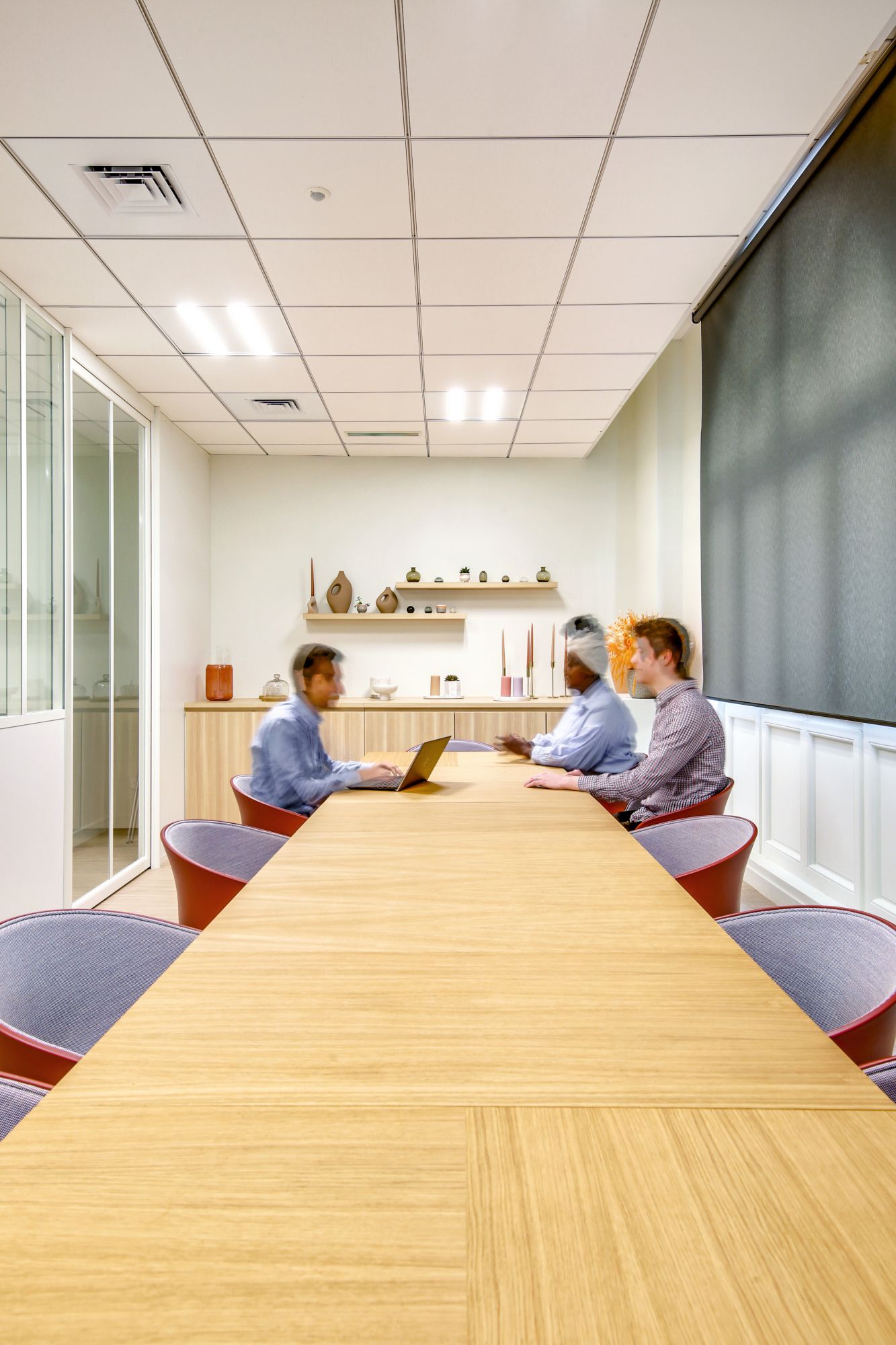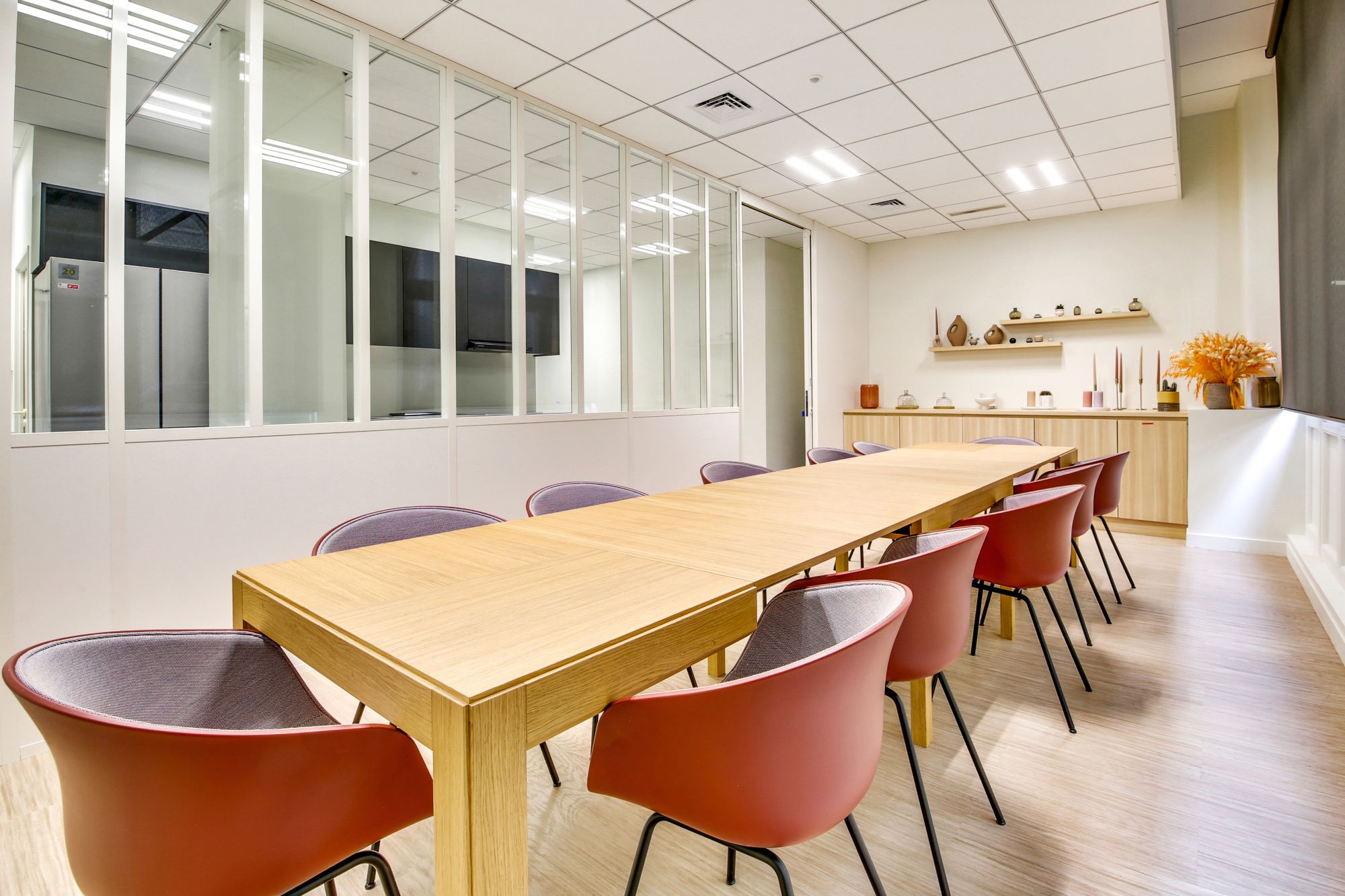 A large extendable table to adapt to the different uses of the place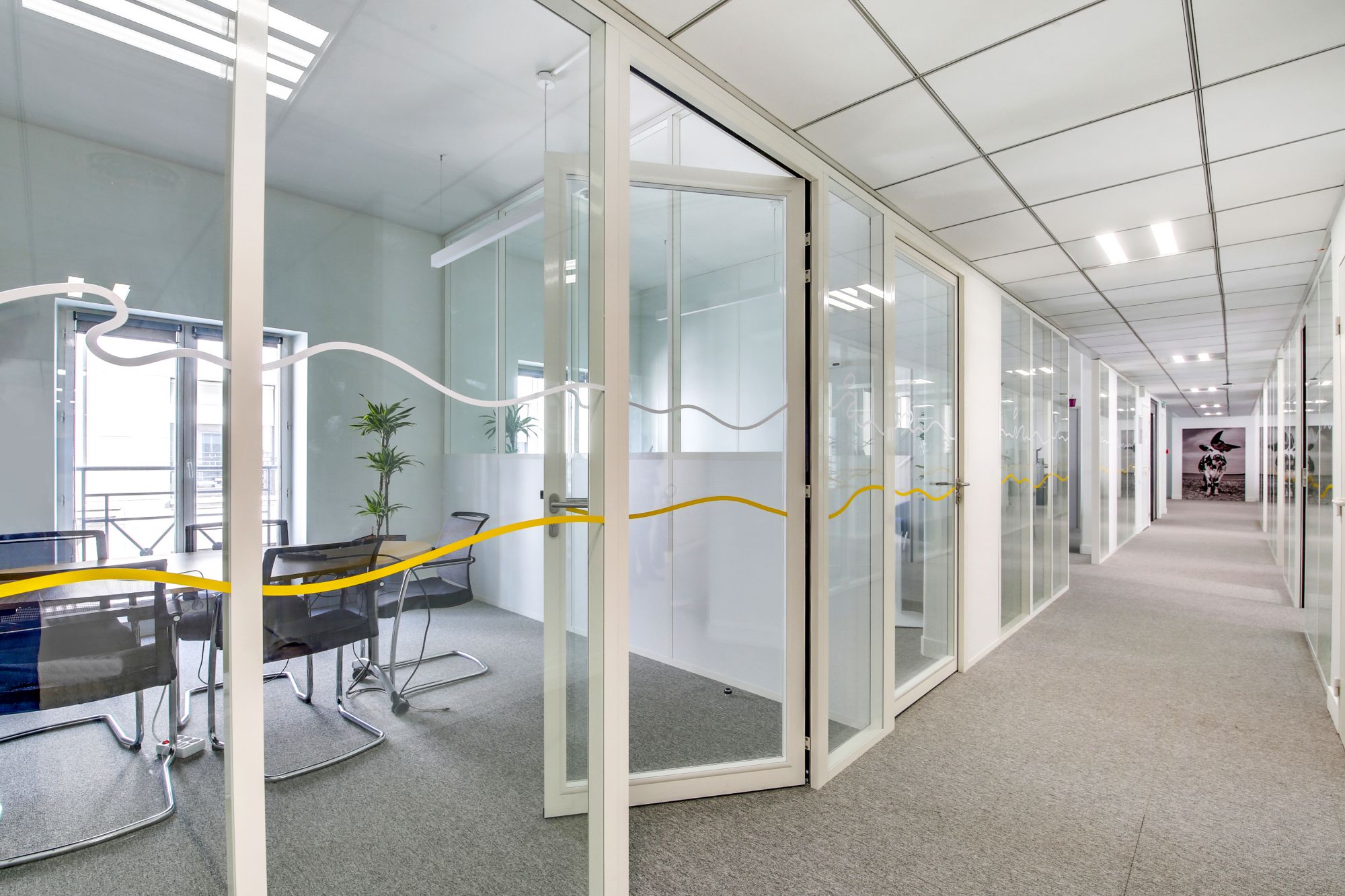 The offices all have glass partitions to transmit a maximum of light into the circulations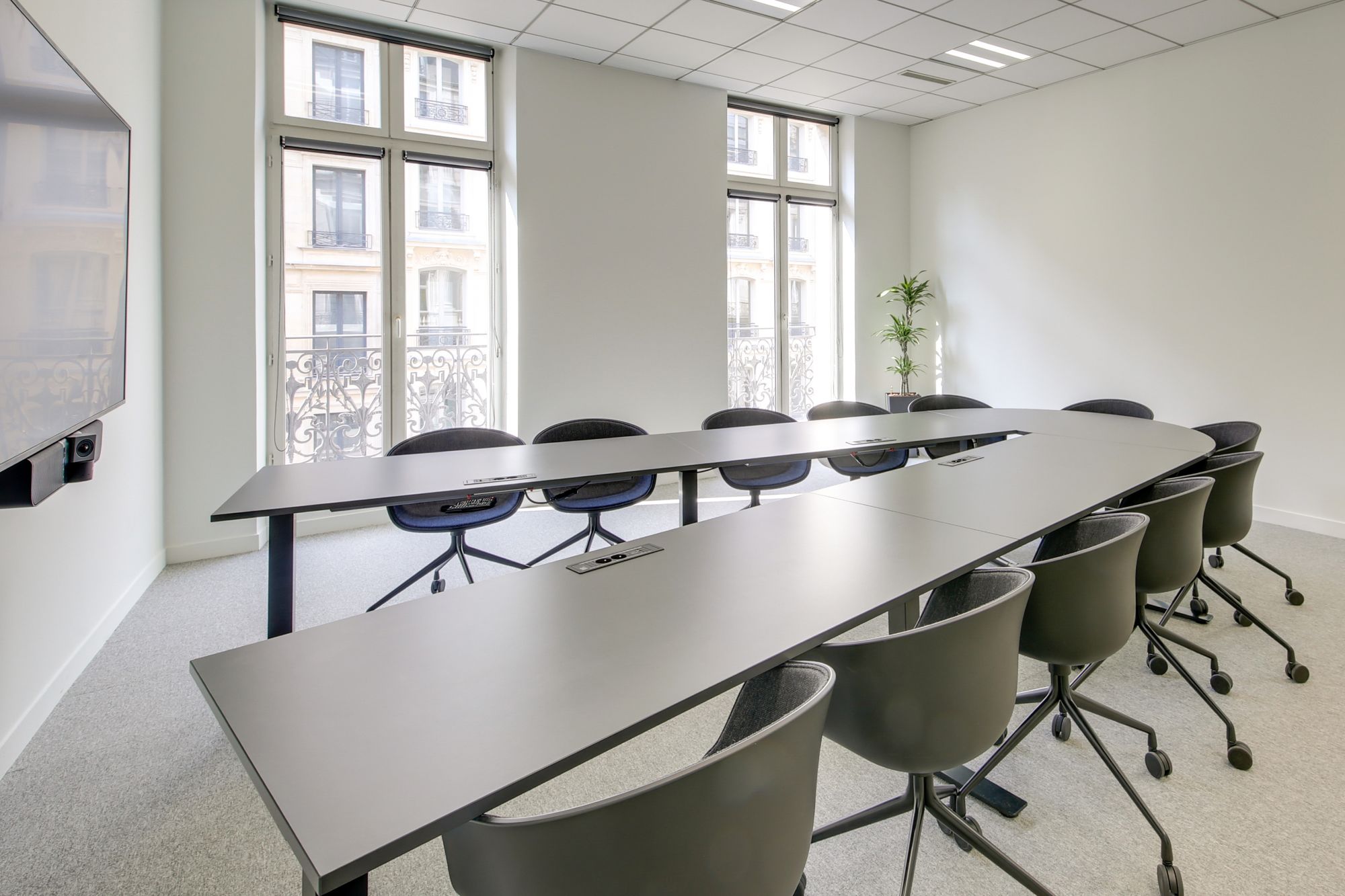 A meeting room, with a V-shaped table to facilitate videoconferences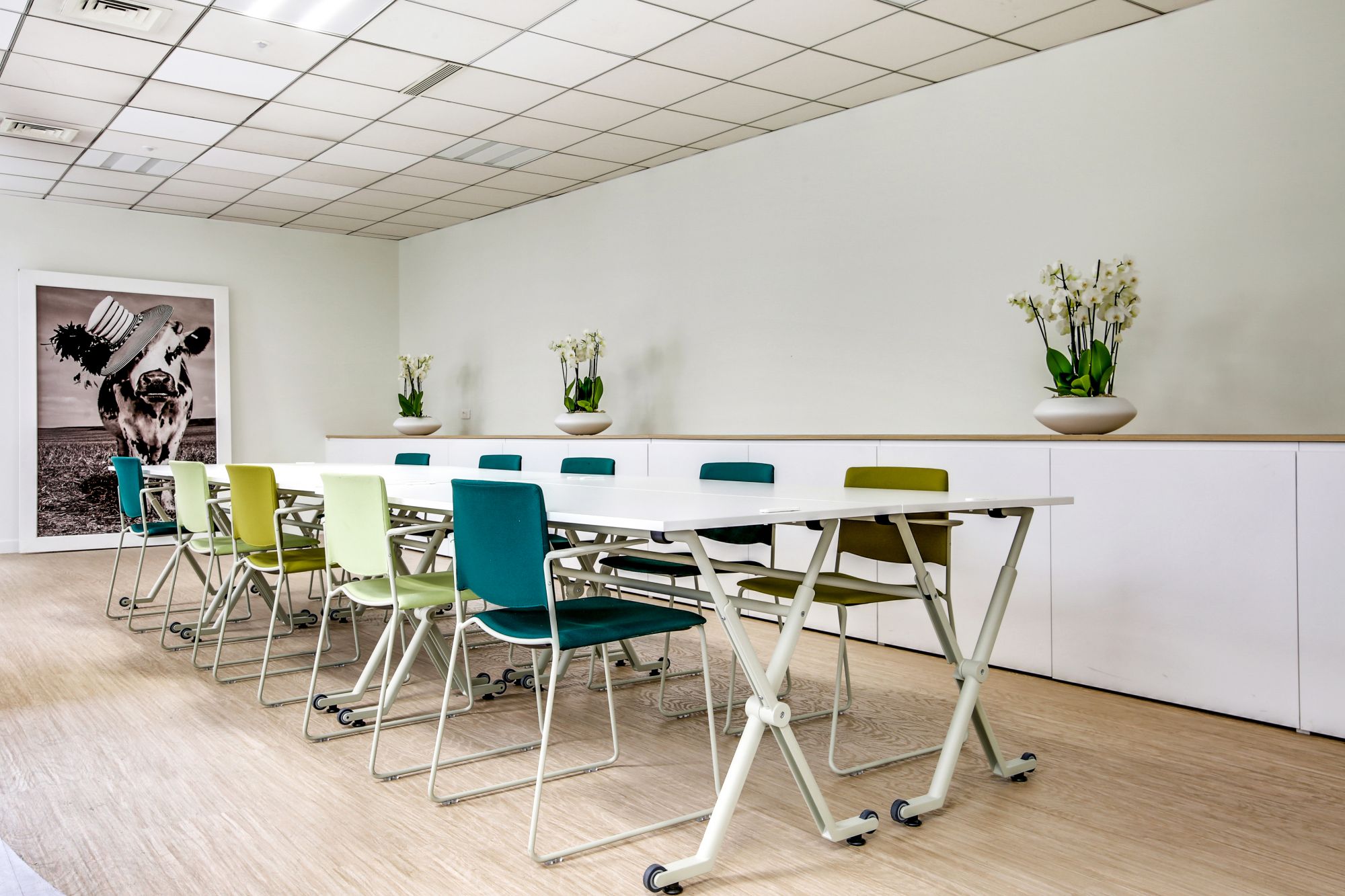 The Milk Factory, event space with its many foldable tables and stackable chairs
Furniture reuse
Some furniture has been recovered, both to reduce costs but also the carbon footprint of the project: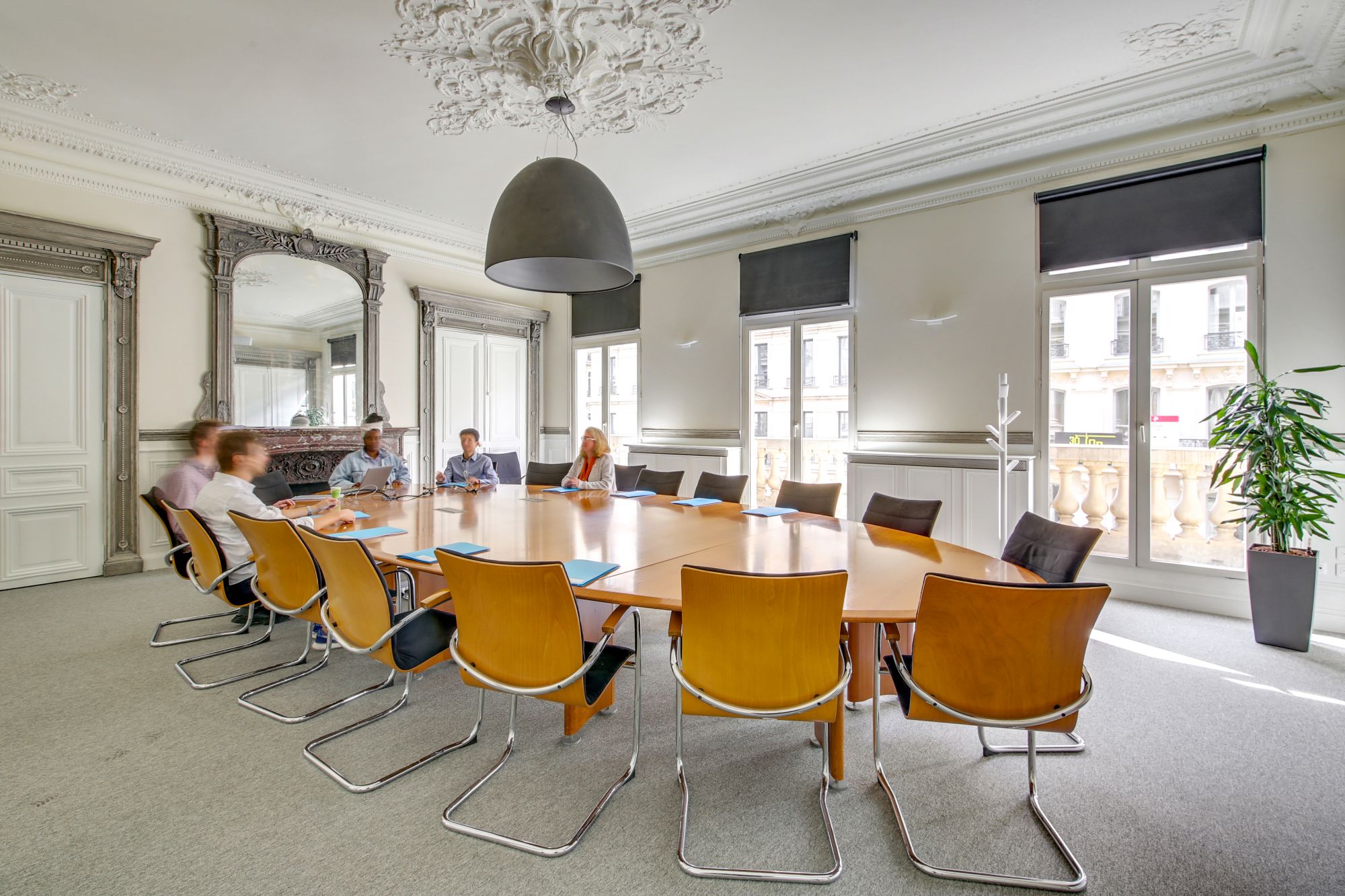 The Board room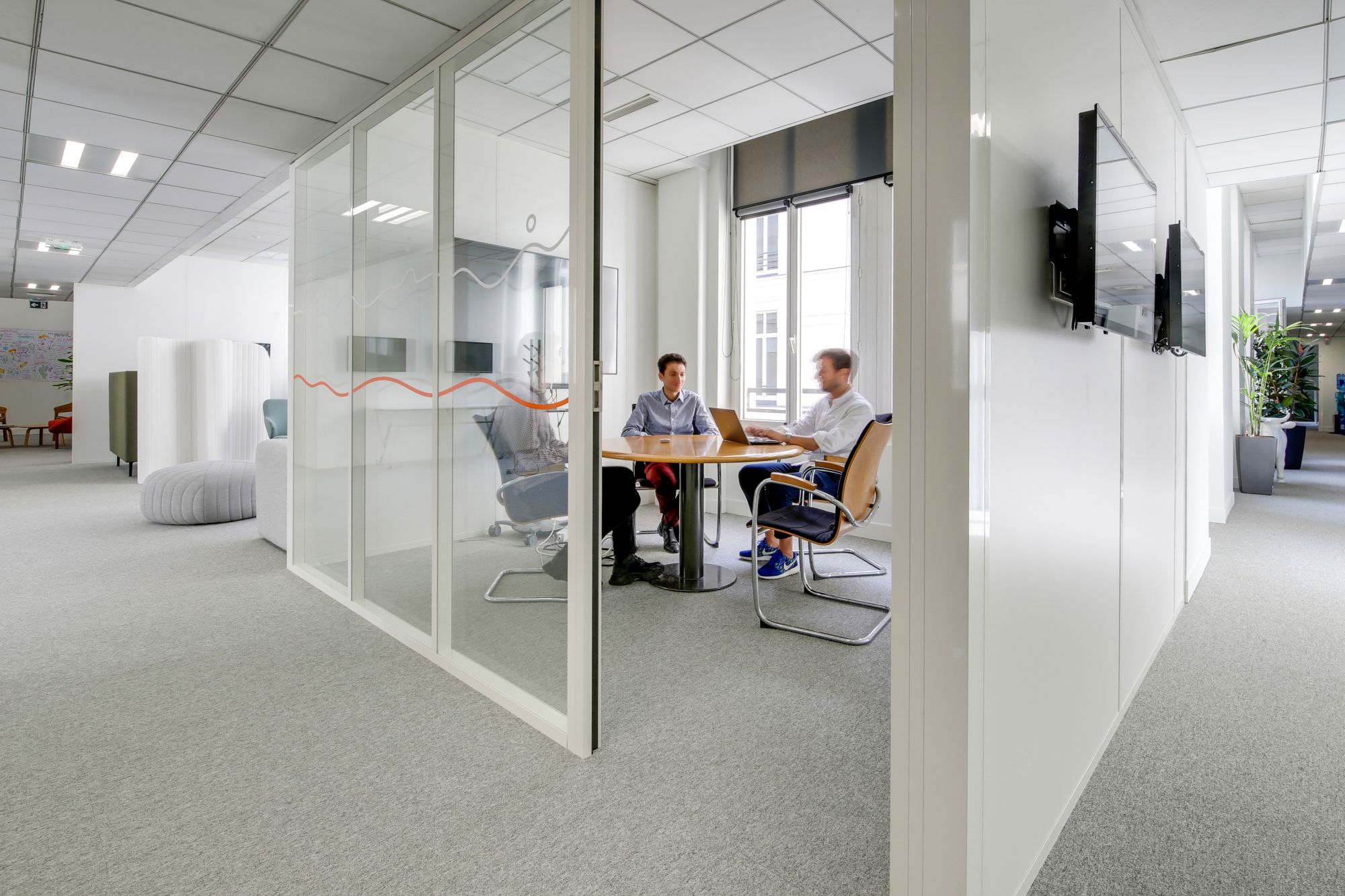 A bubble for 4 people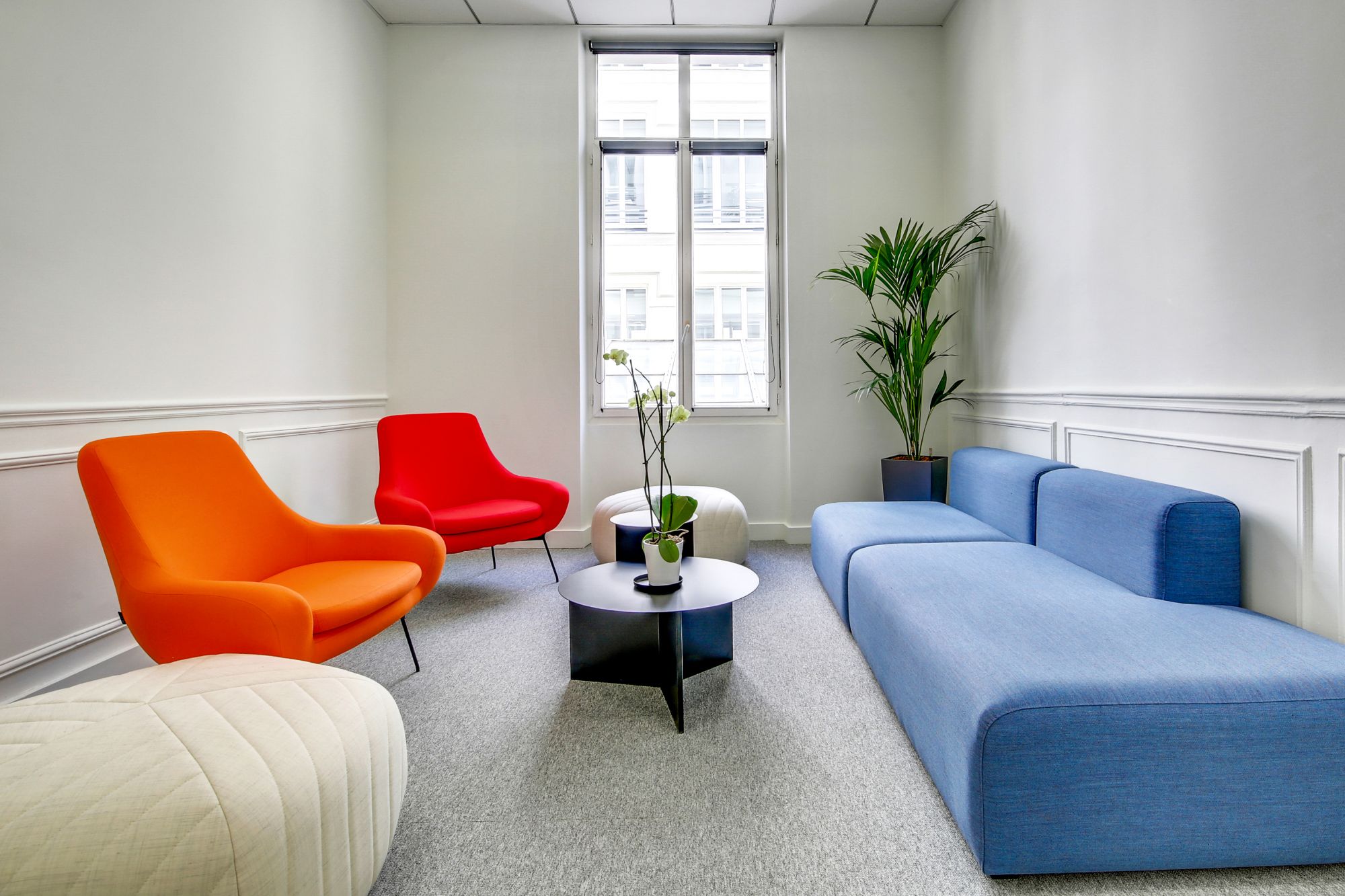 A waiting - or relaxation - room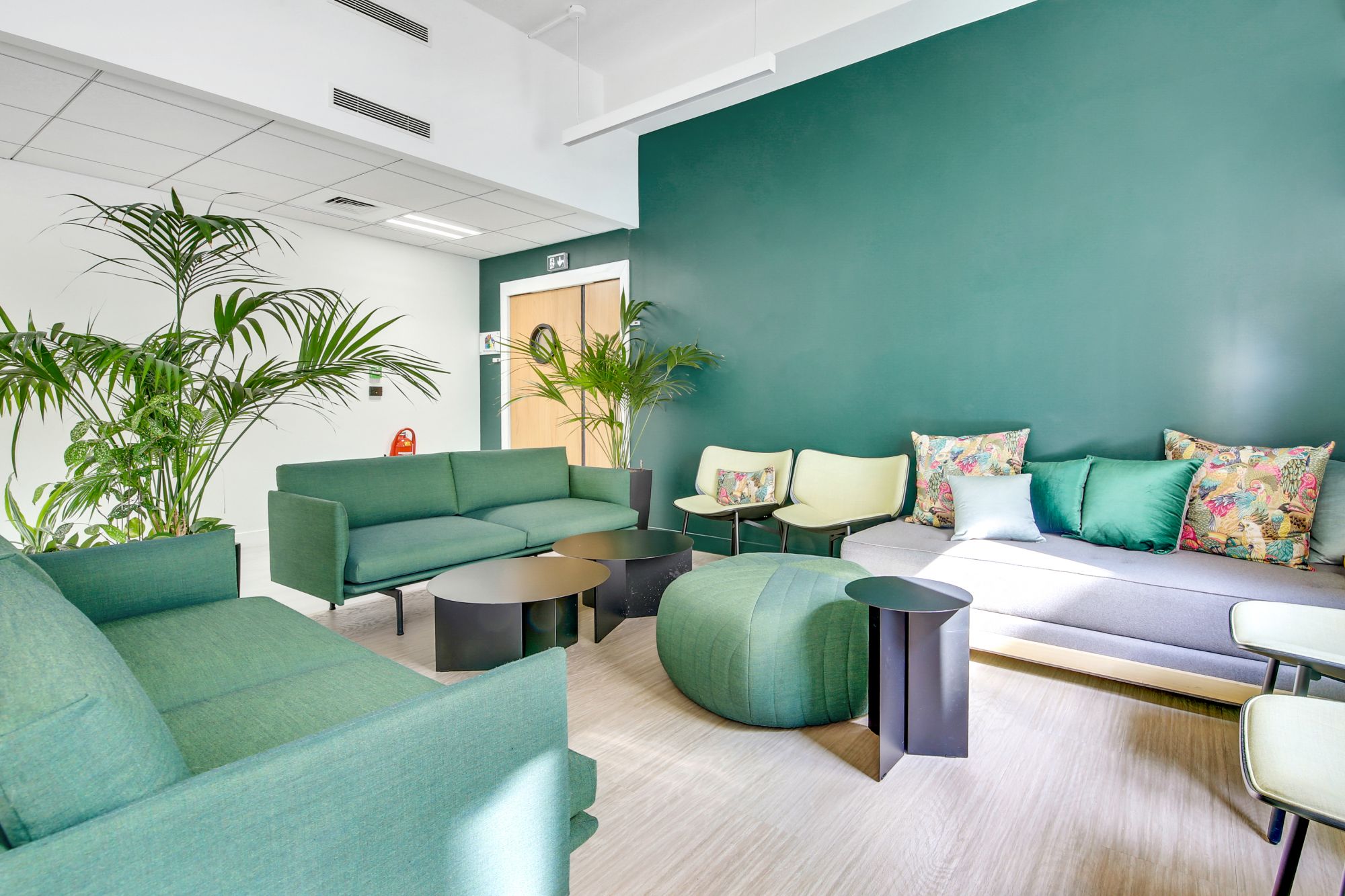 The cafeteria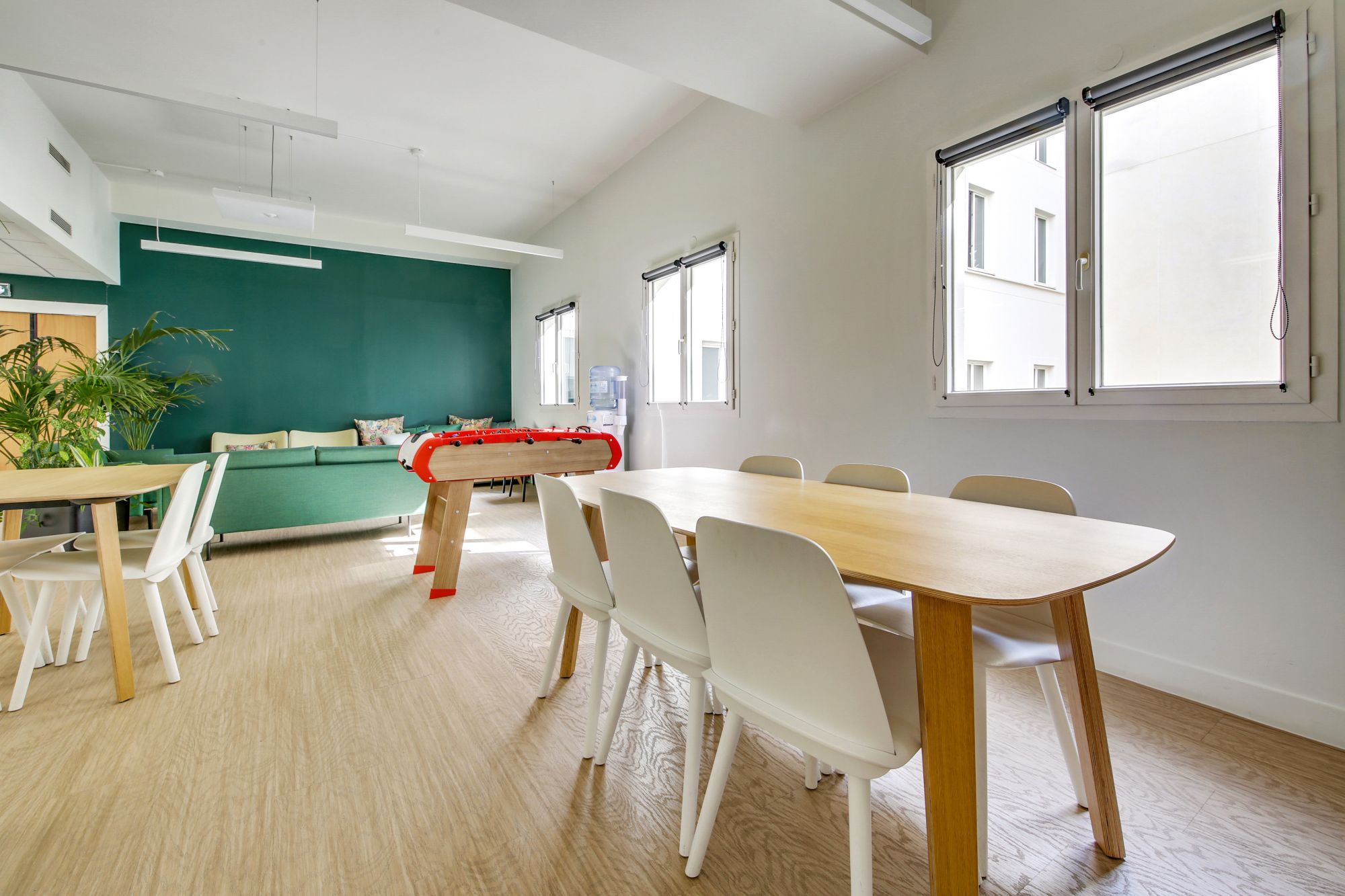 and its foosball ;)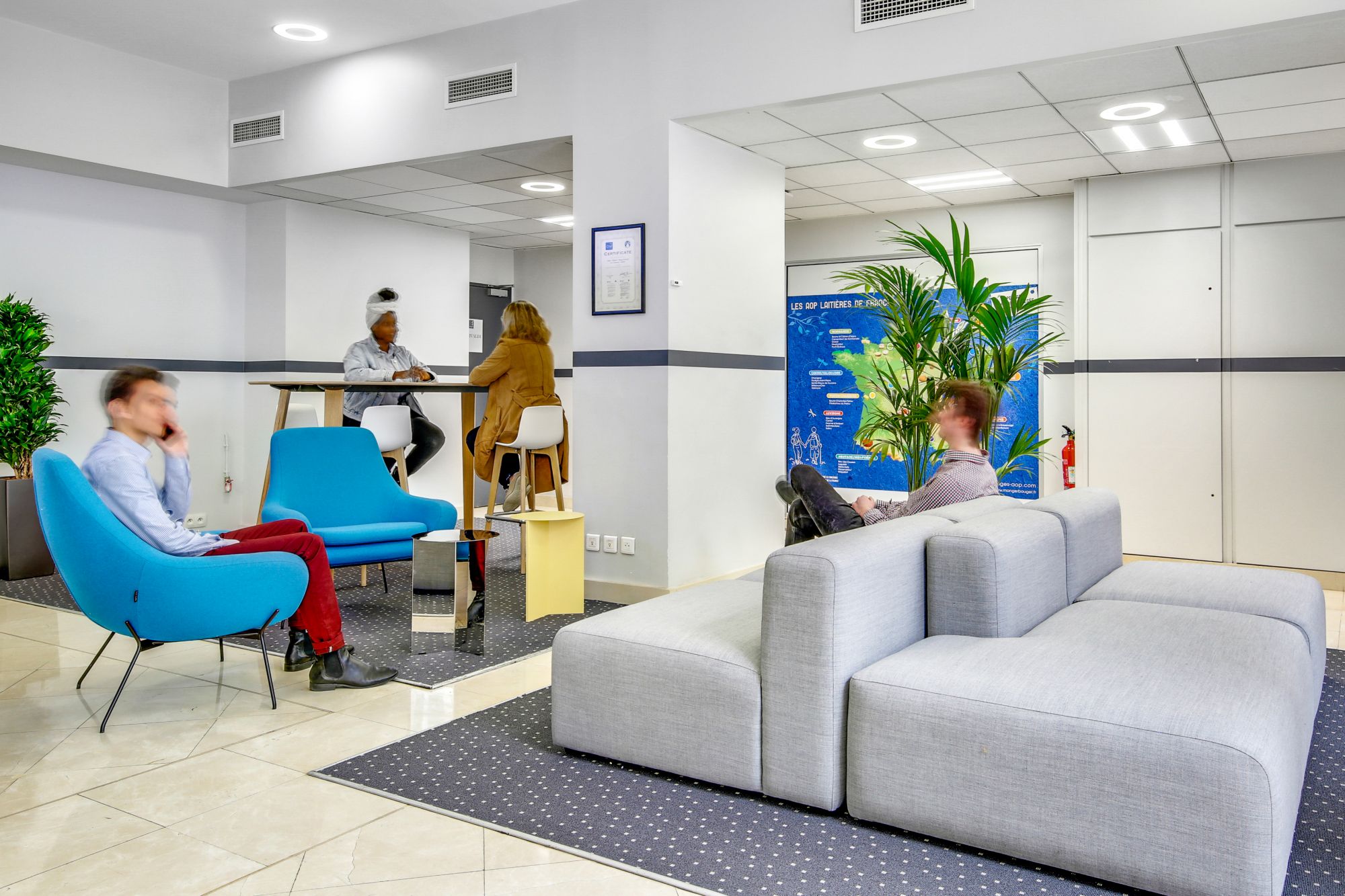 The reception area
Technical informations
Project owner
SCI Maison du Lait
Mission

General Contractor
Layout design
Transfer engineering
Furniture
Digital

Surface
3 000 m²
Desks
176
Year
2022
Photos
Wilfrid Grémillet