References
Orange Headquarters - Issy-les-Moulineaux
Orange Headquarters - Issy-les-Moulineaux
Our Build teams have supported the world leader in telecommunications in the fitting out of its first global headquarters, in an emblematic building designed by Viguier, on the banks of the Seine in Issy-les-Moulineaux.
See technical information
This is the first time in the history of the group that Orange will have its global headquarters in France.
Our historical customer asked us in June 2020 for support on the execution part of the project. The objective of this support was to carry out the Build project, that is to say to support the realization of all the arrangements as a general contractor.
Through this project, the team had to demonstrate its capacity for adaptation, agility and responsiveness, of course facing the pandemic, but also the shortages of materials and the various logistical phenomena that resulted from it.
"The image of this project is really... the bridge: we have been able to create a bridge between the past and the future of the Group."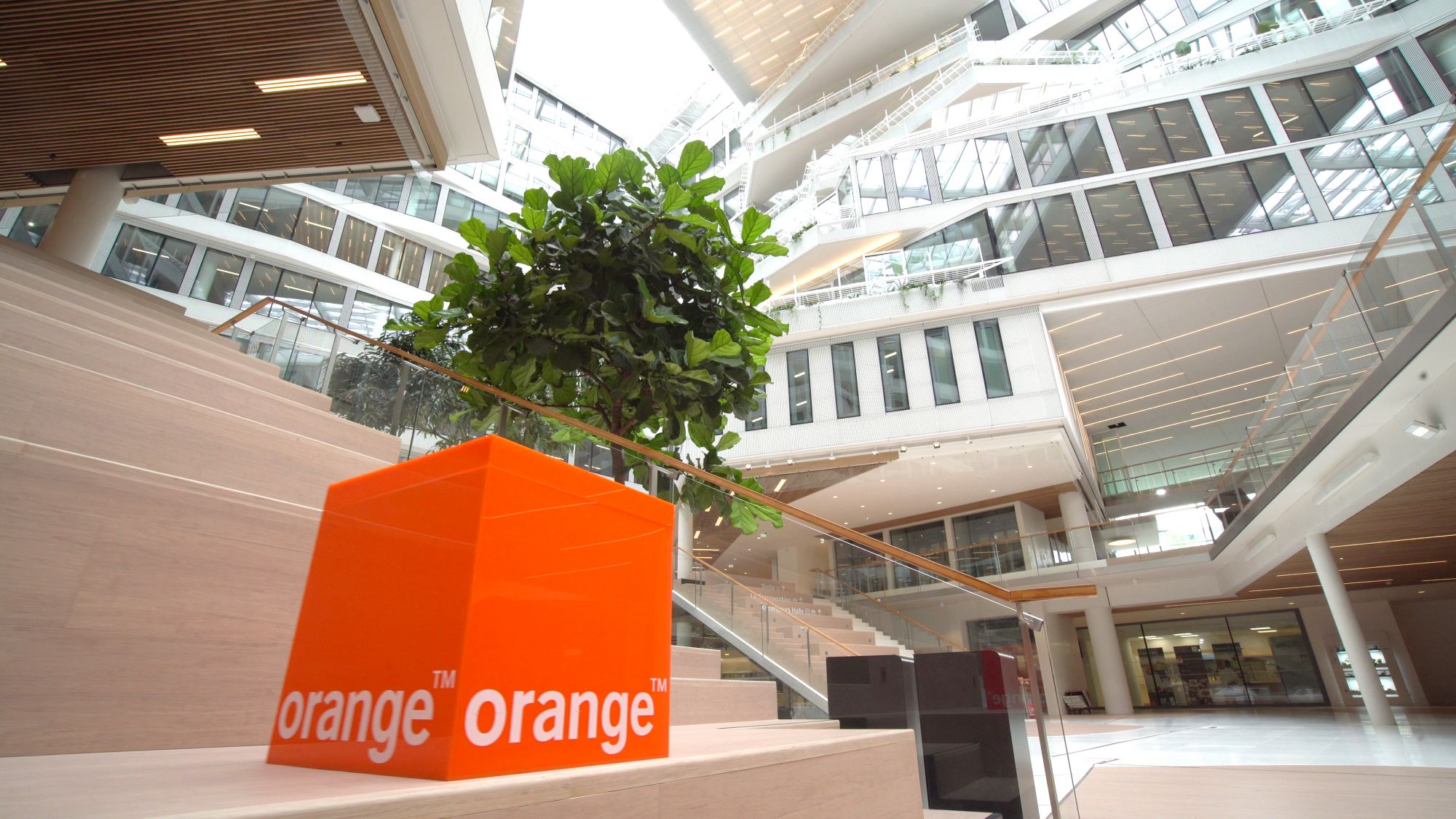 Welcome to the group's first global headquarters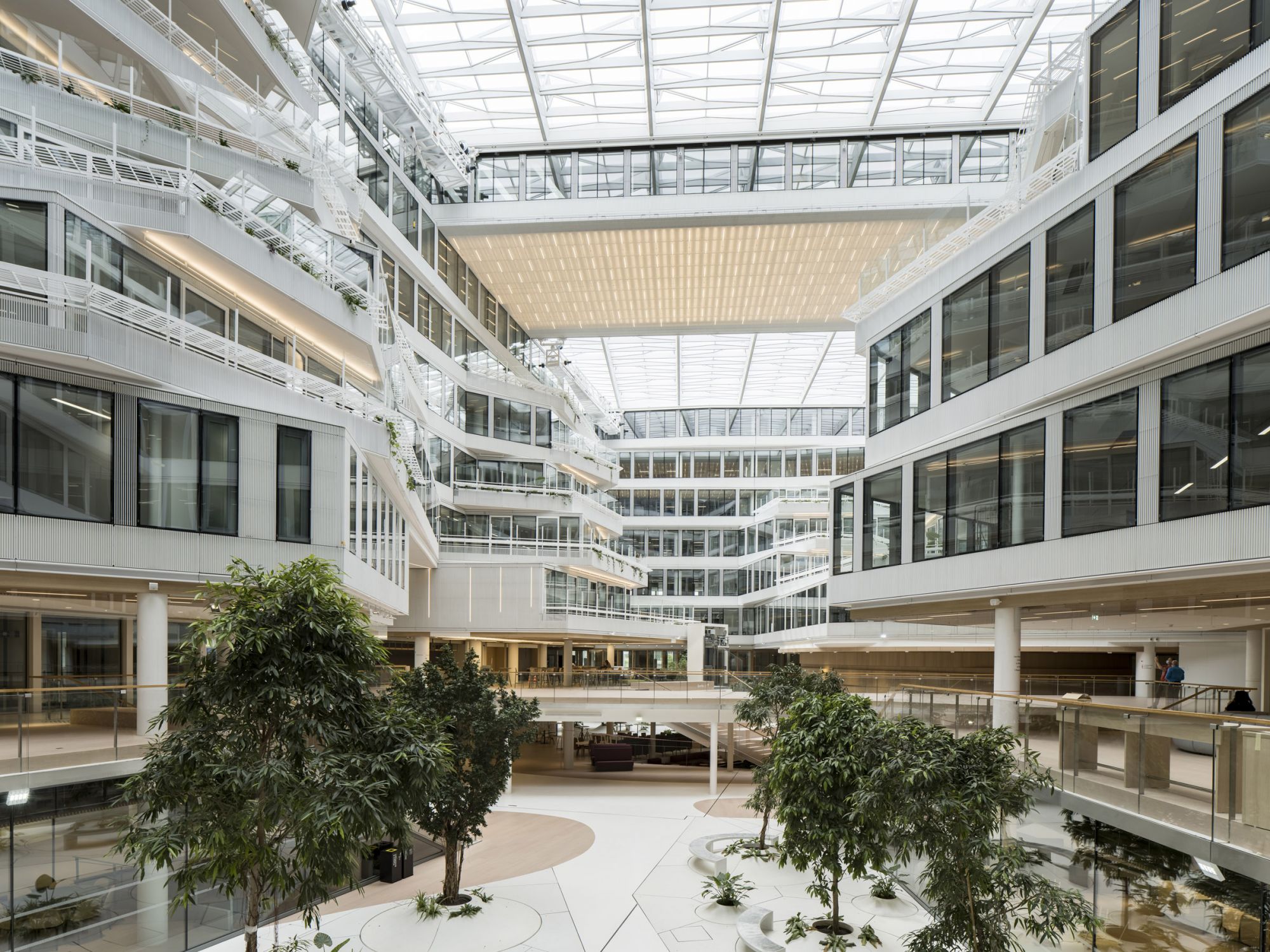 The atrium, the true interior city of this building signed Viguier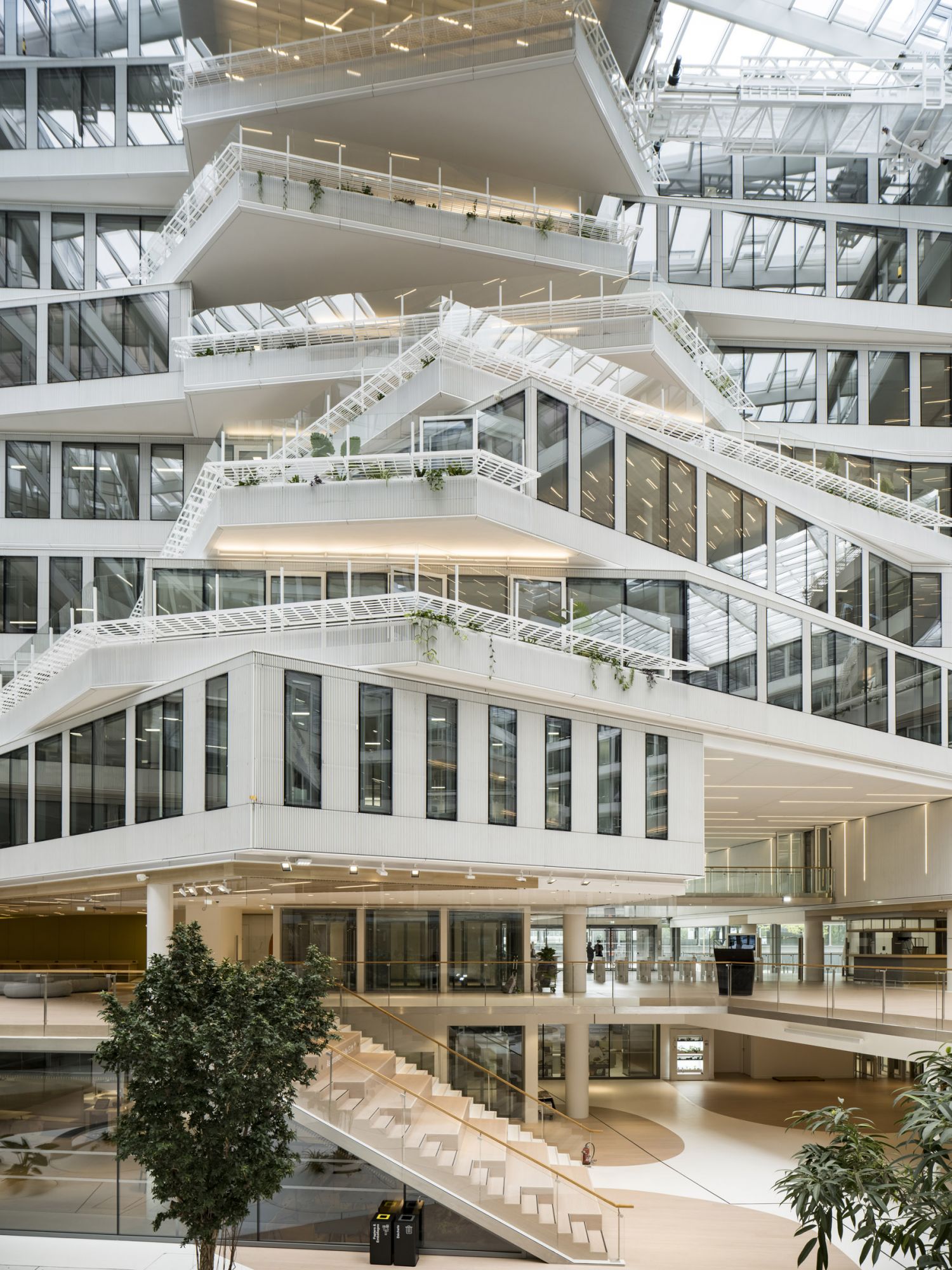 By stacking up, the floors allow the creation of numerous interior terraces, real living spaces for the teams.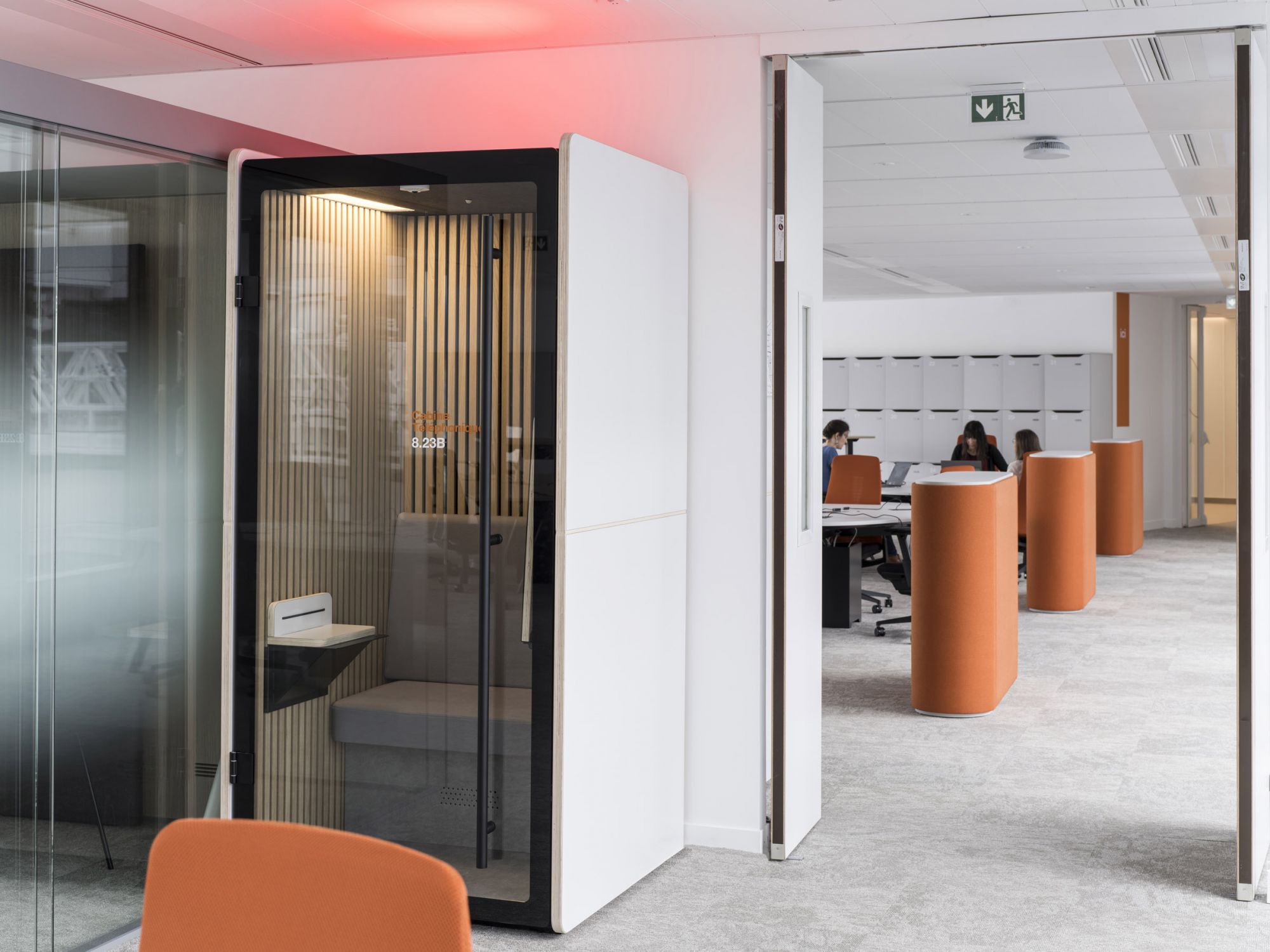 Telephone booths, for easy isolation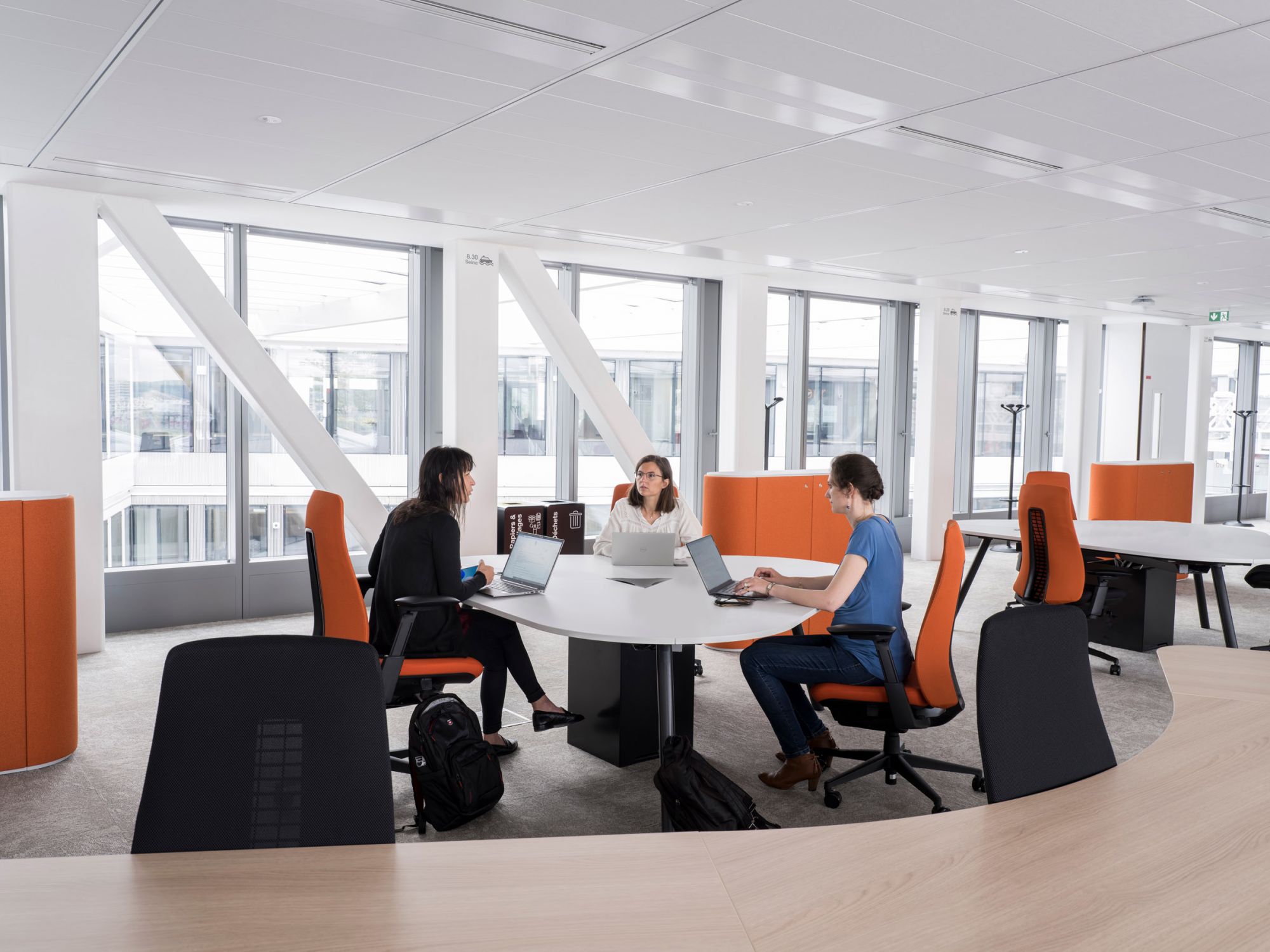 Some work tables promote collaborative work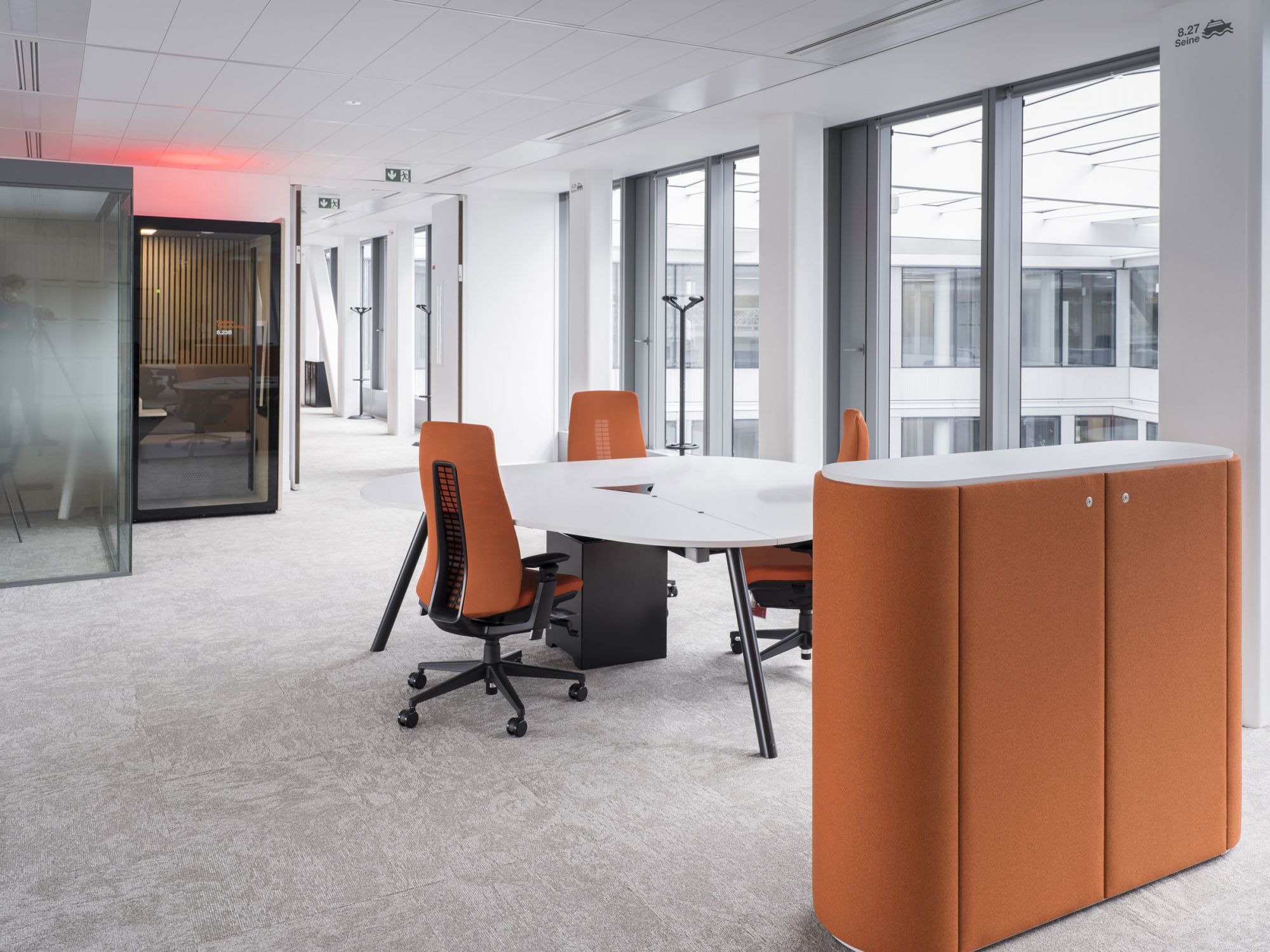 The furniture adapts to the colors of the group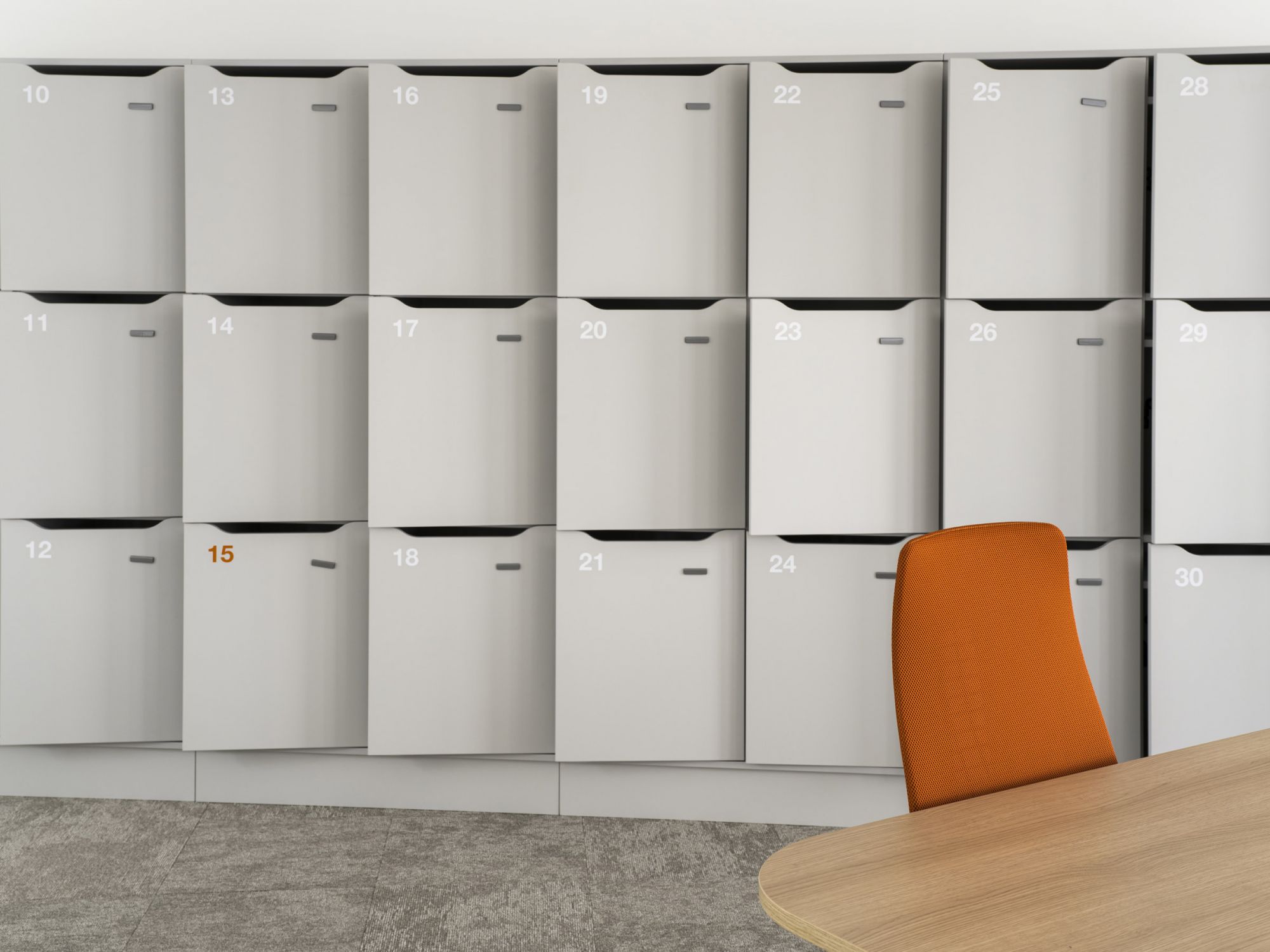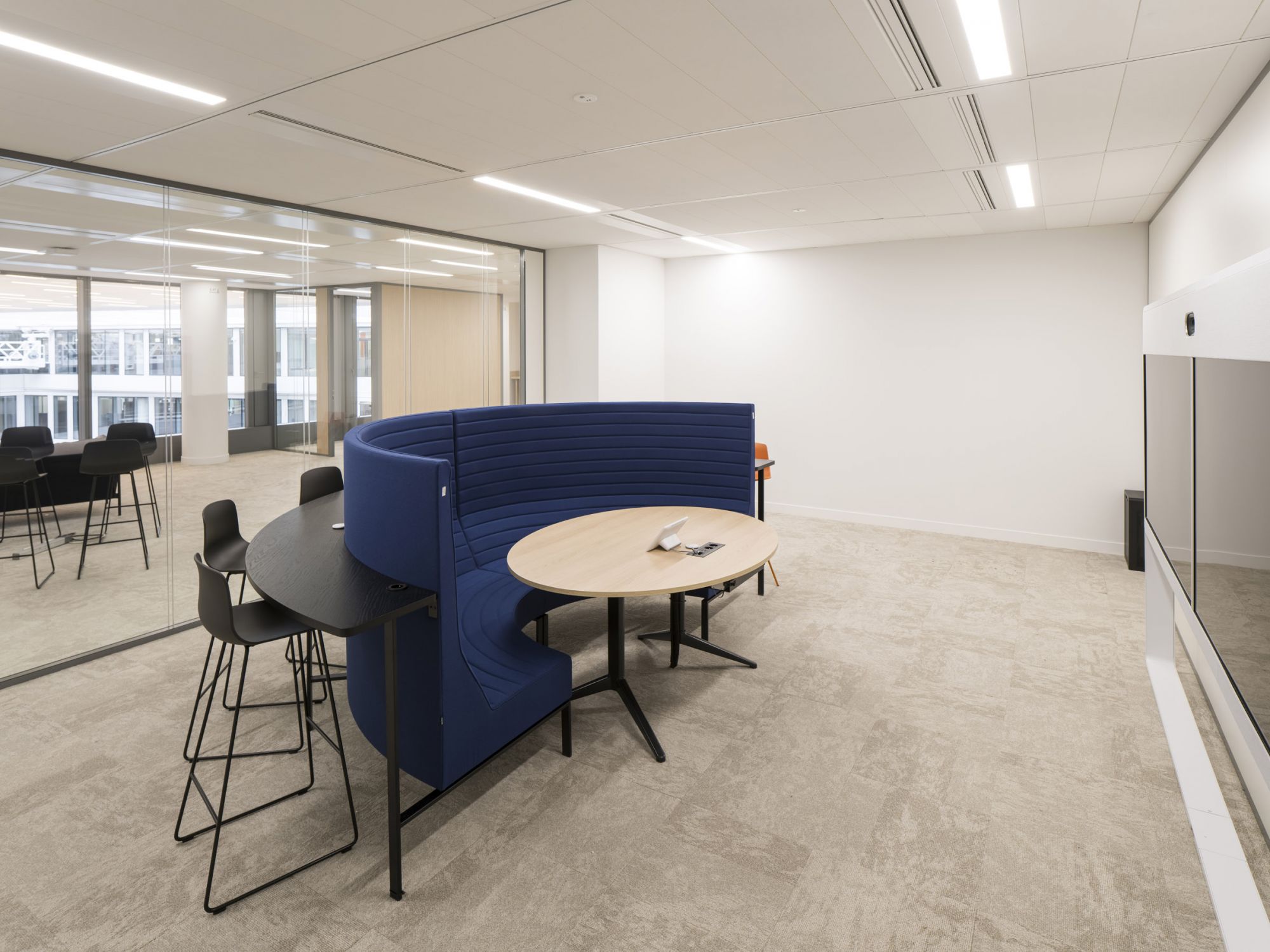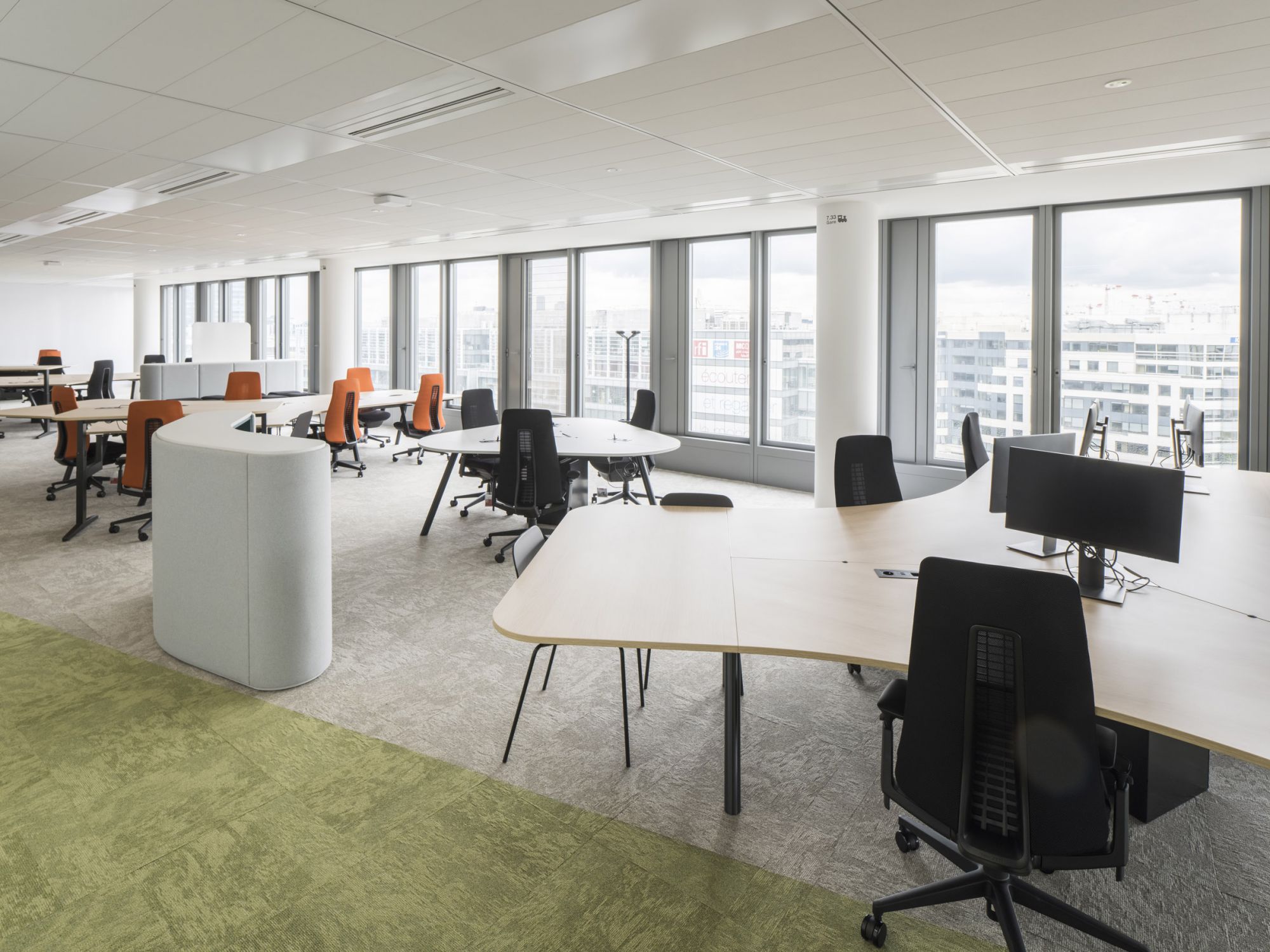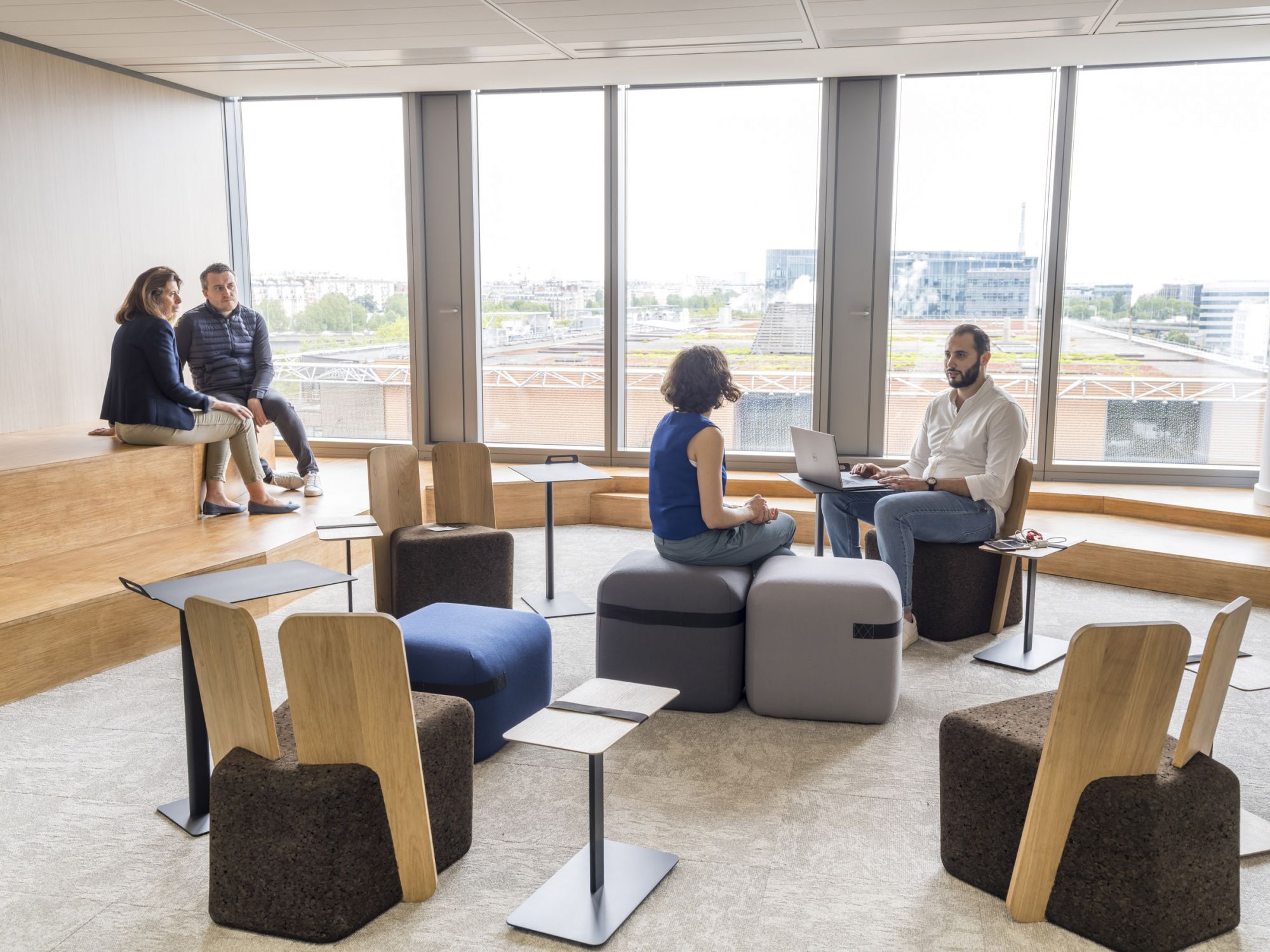 Some furniture models go off the beaten track!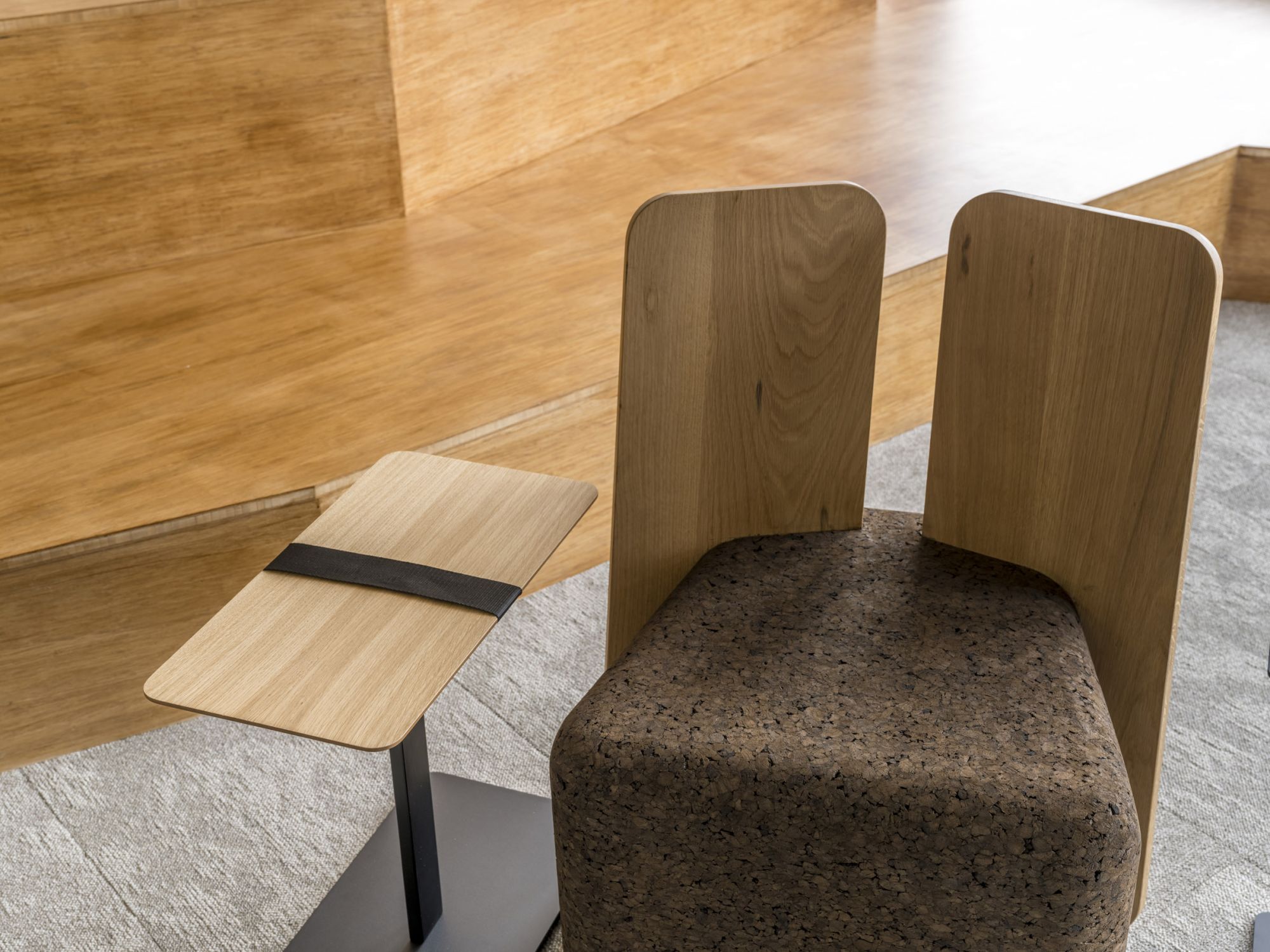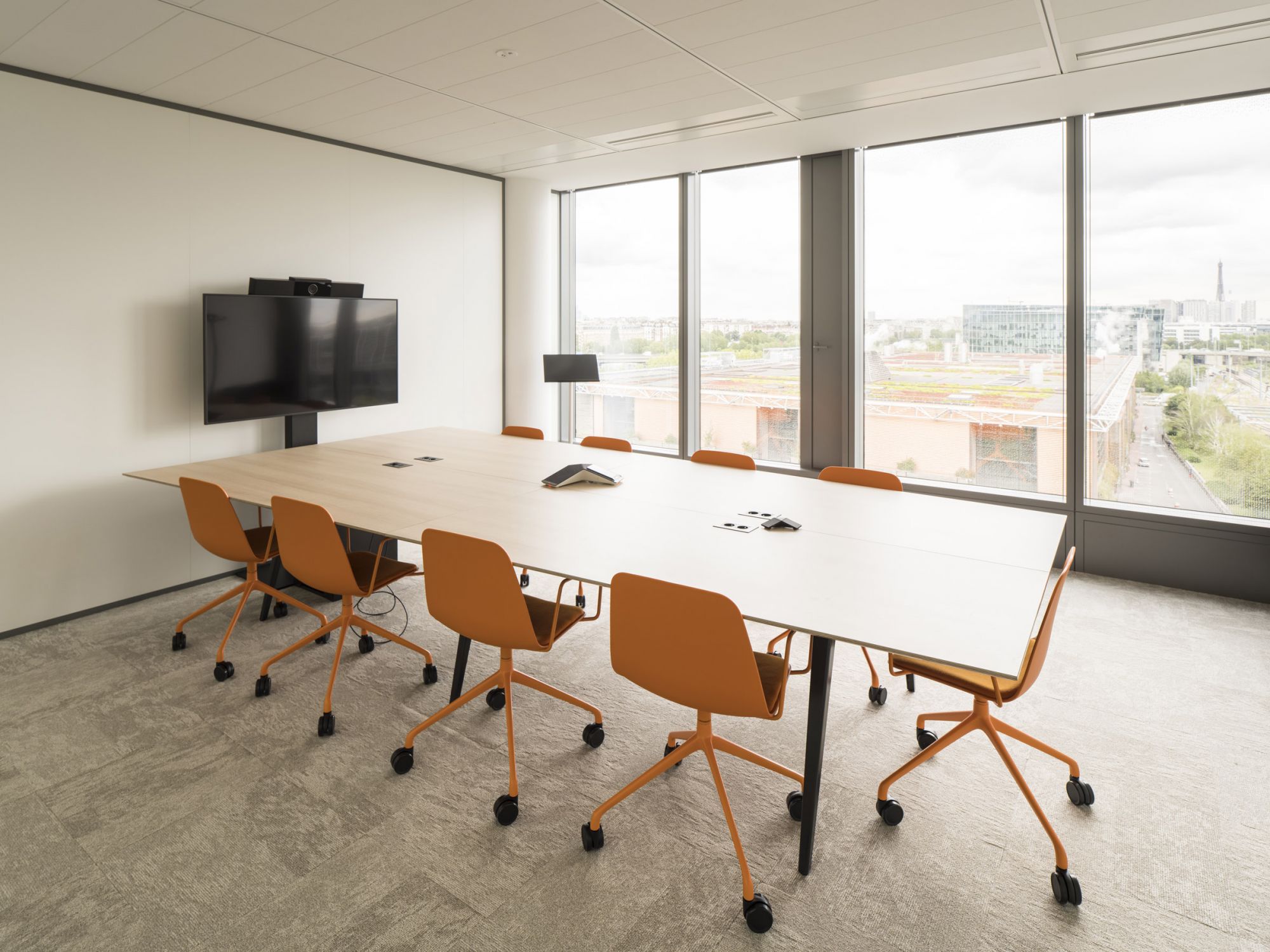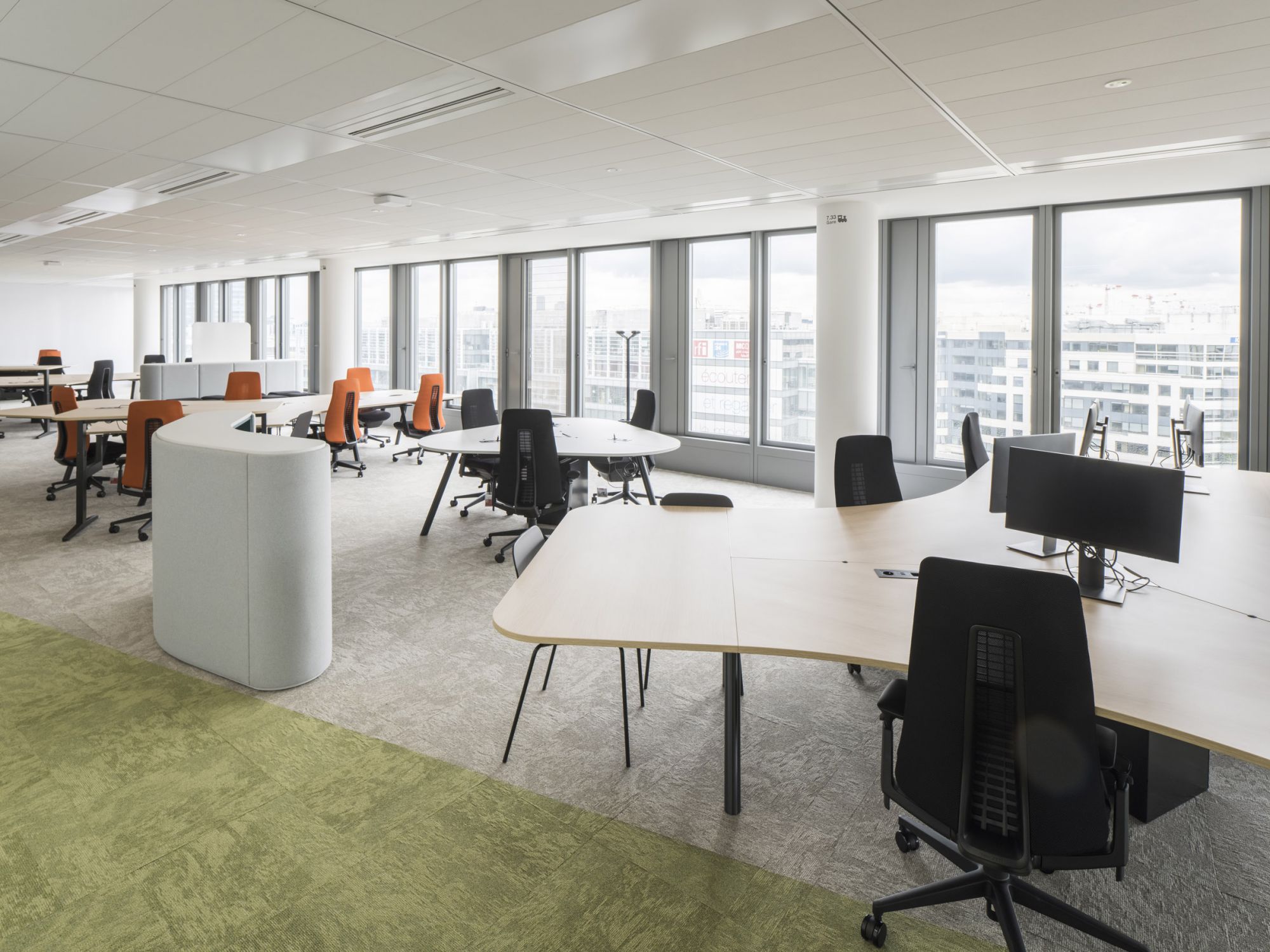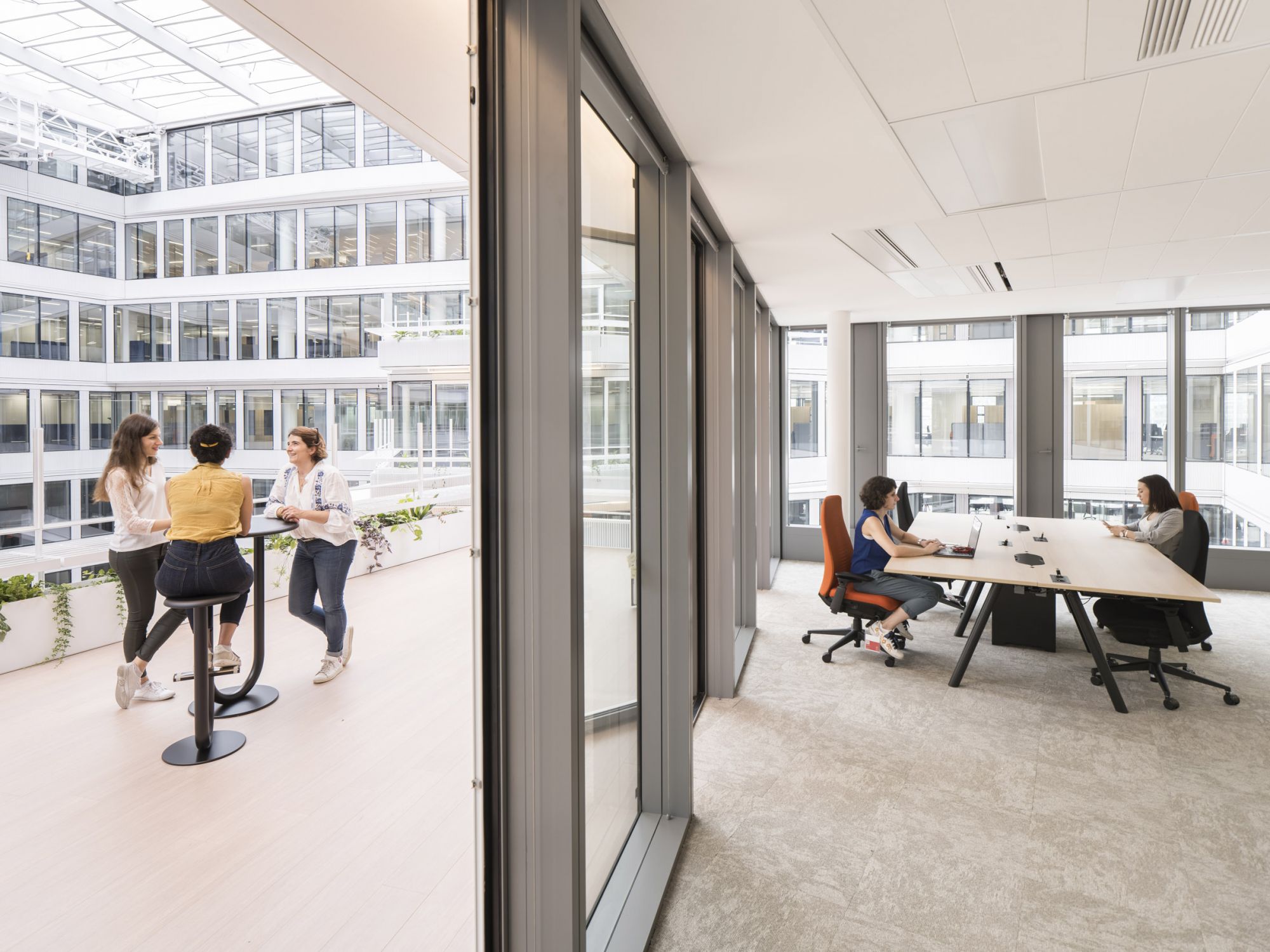 The indoor terraces are extensions of the team territories and allow people to get together to discuss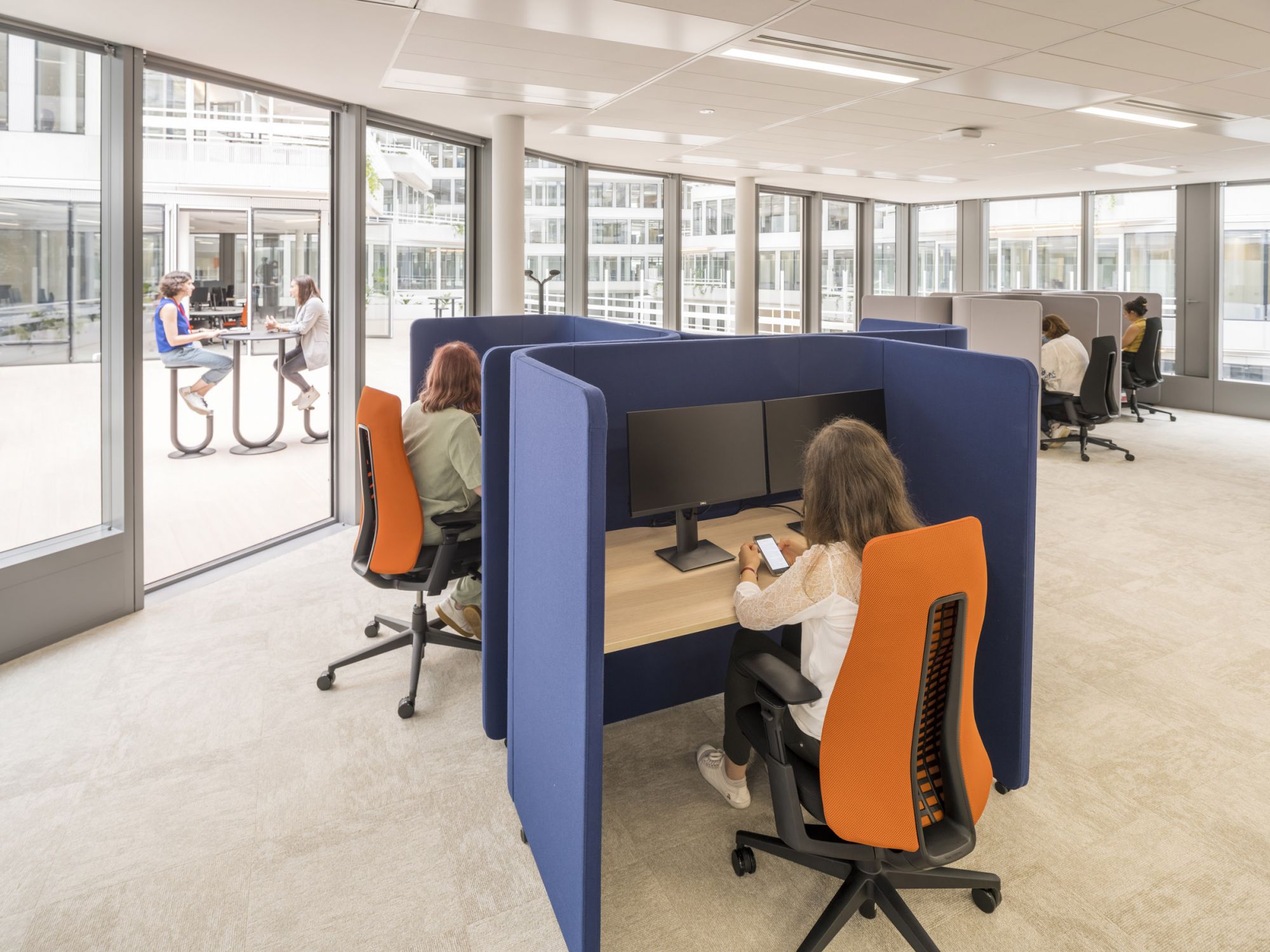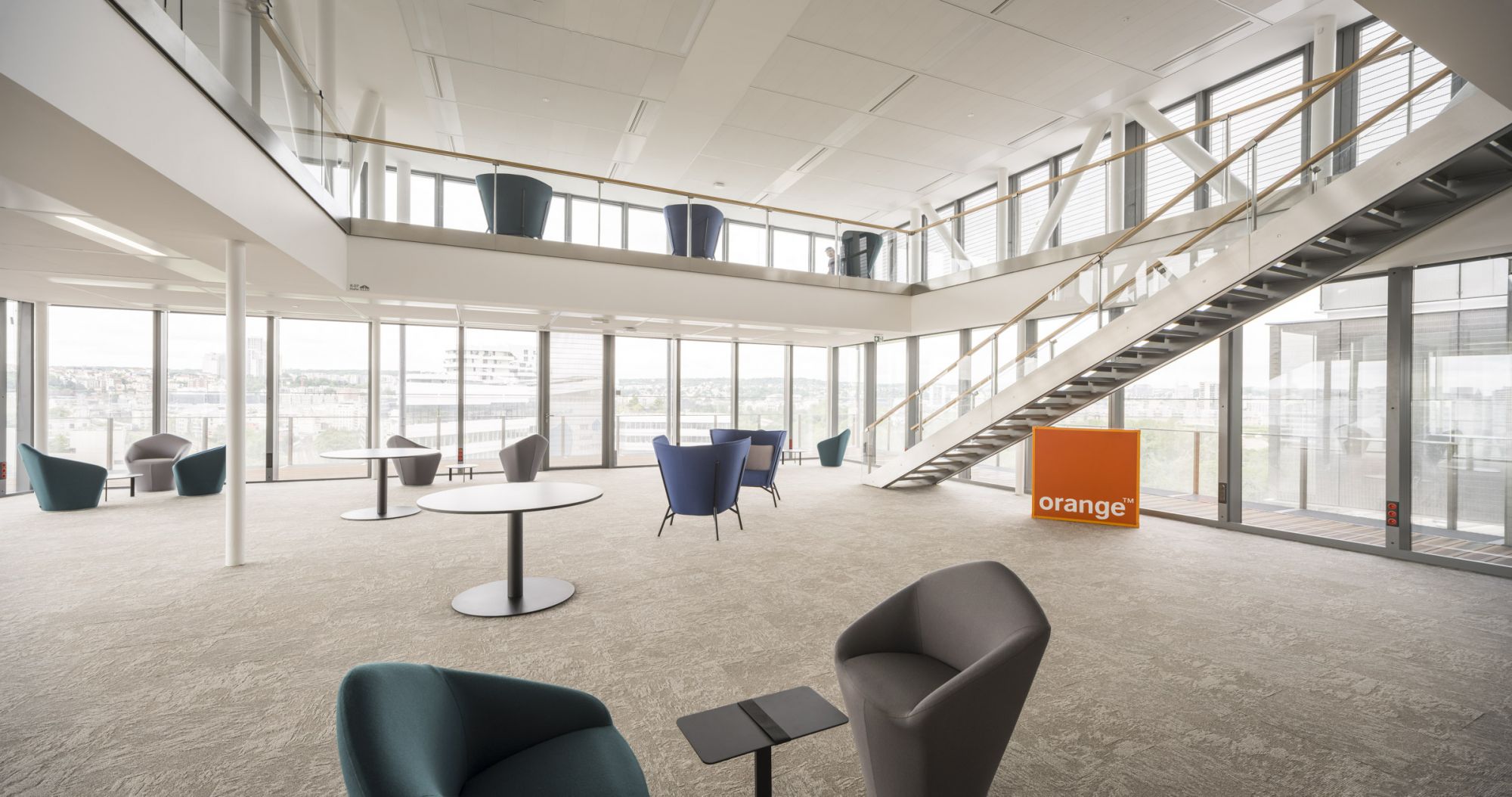 The large agora on the top floor allows and its generous volumes allows different uses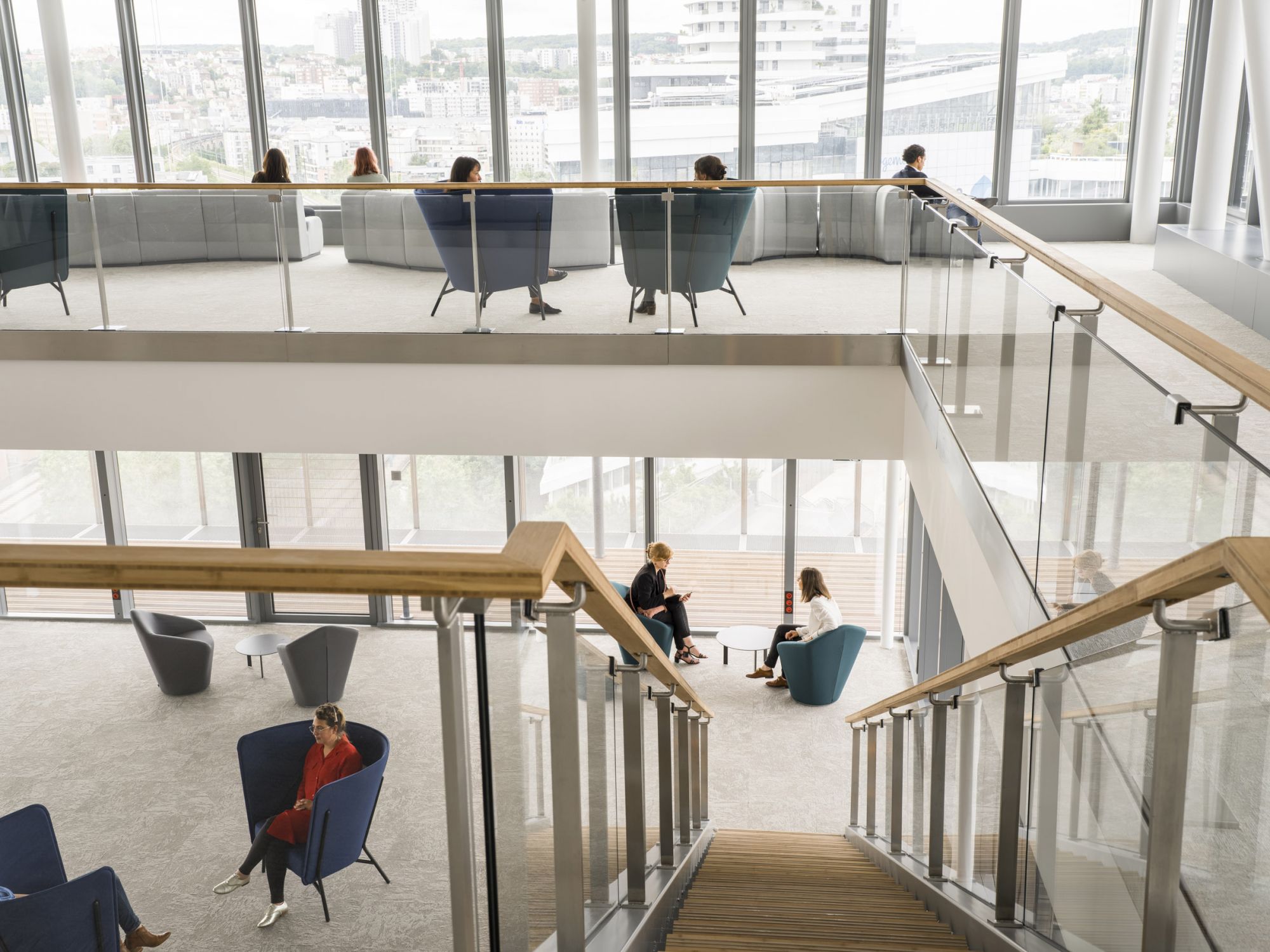 ... on two levels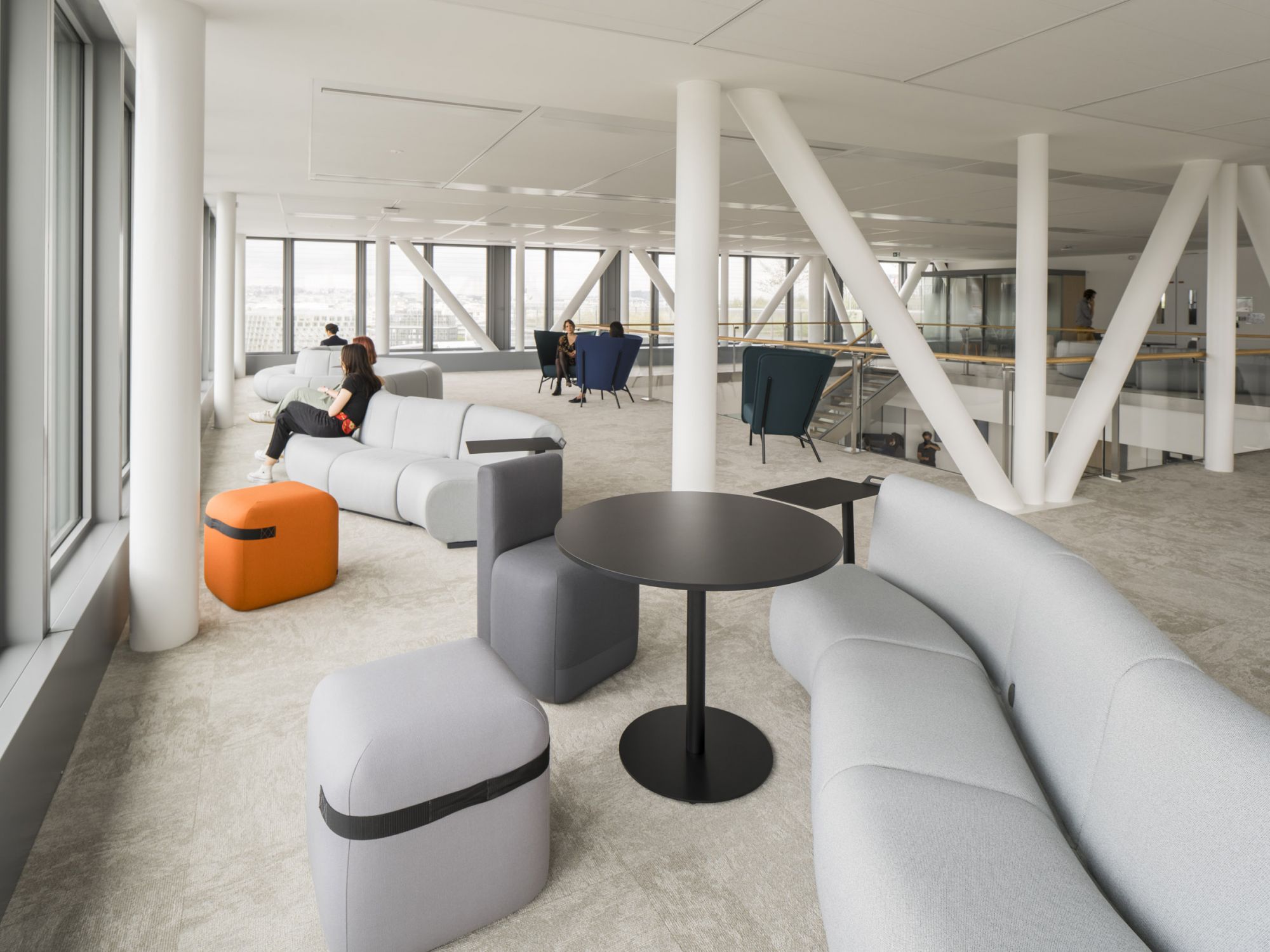 and allows users to find each other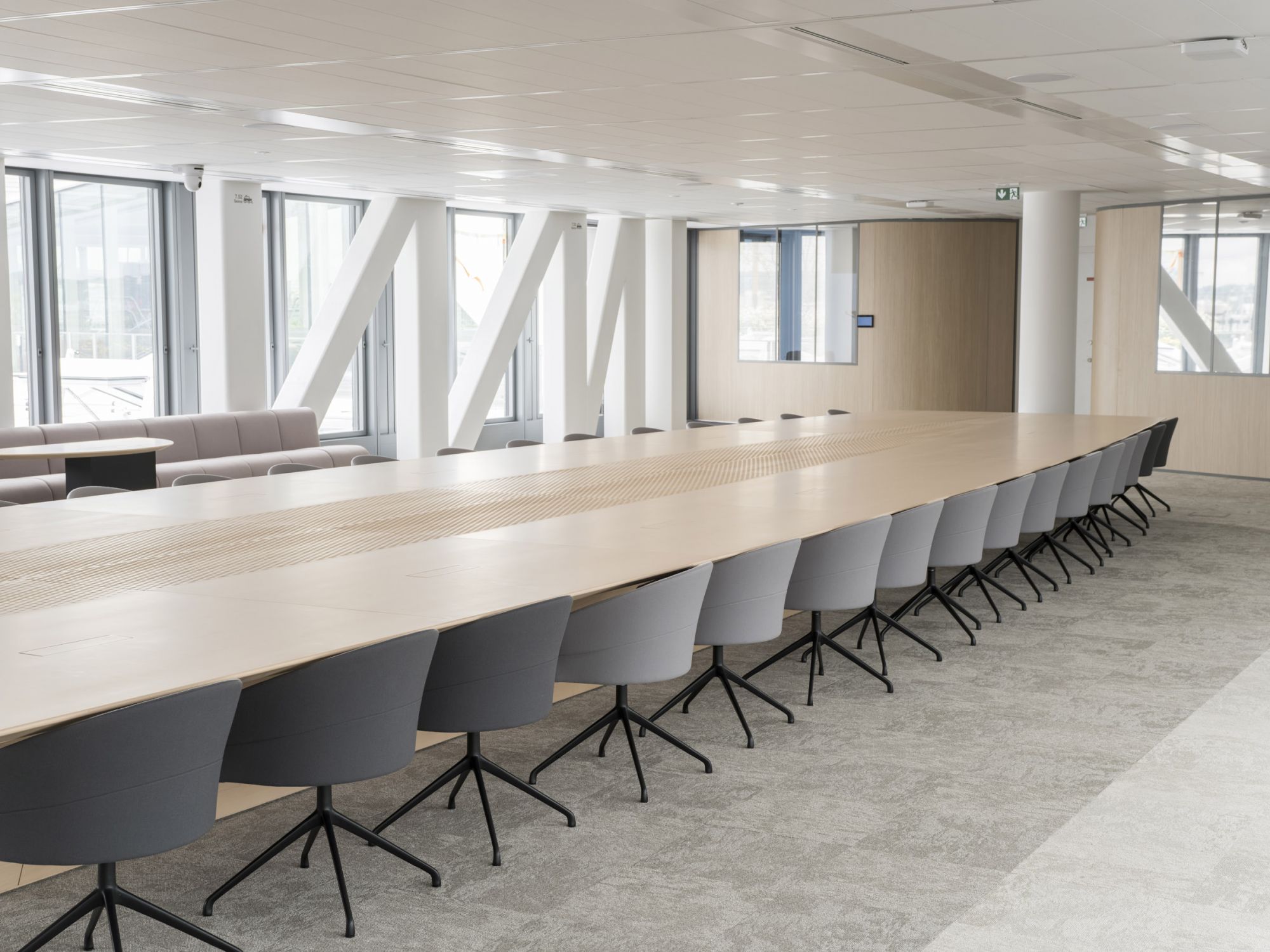 The Boardroom, monumental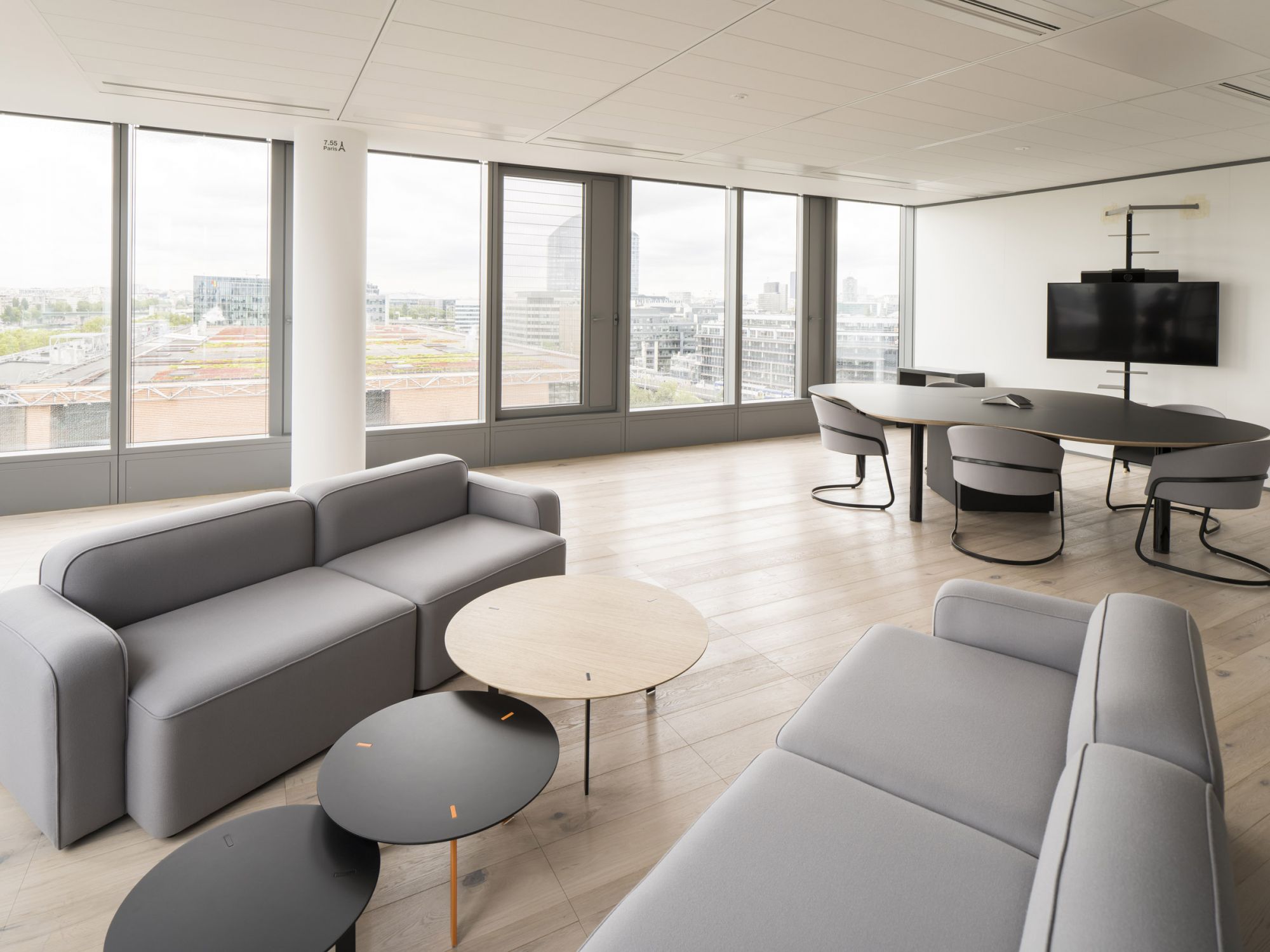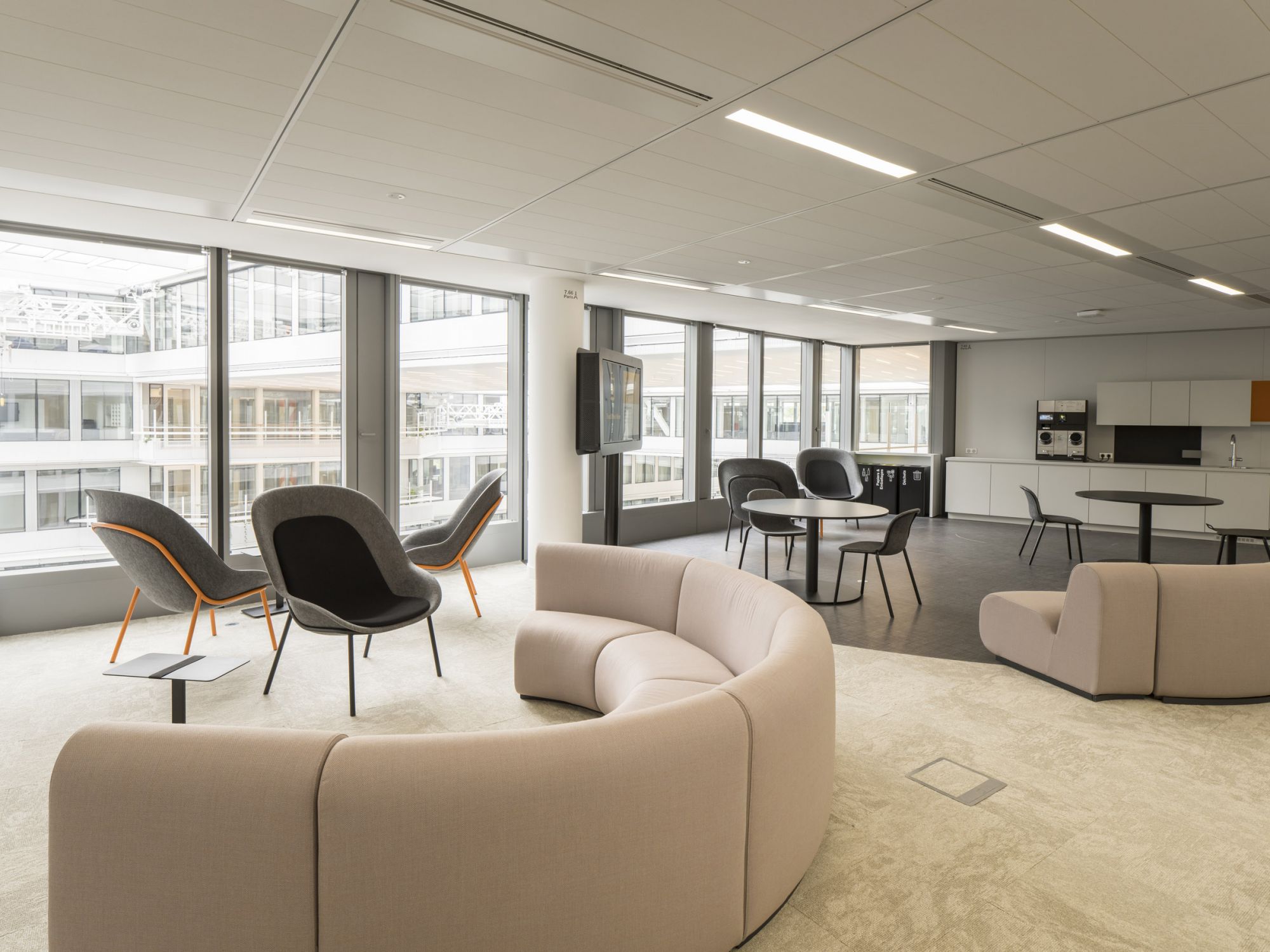 A lounge area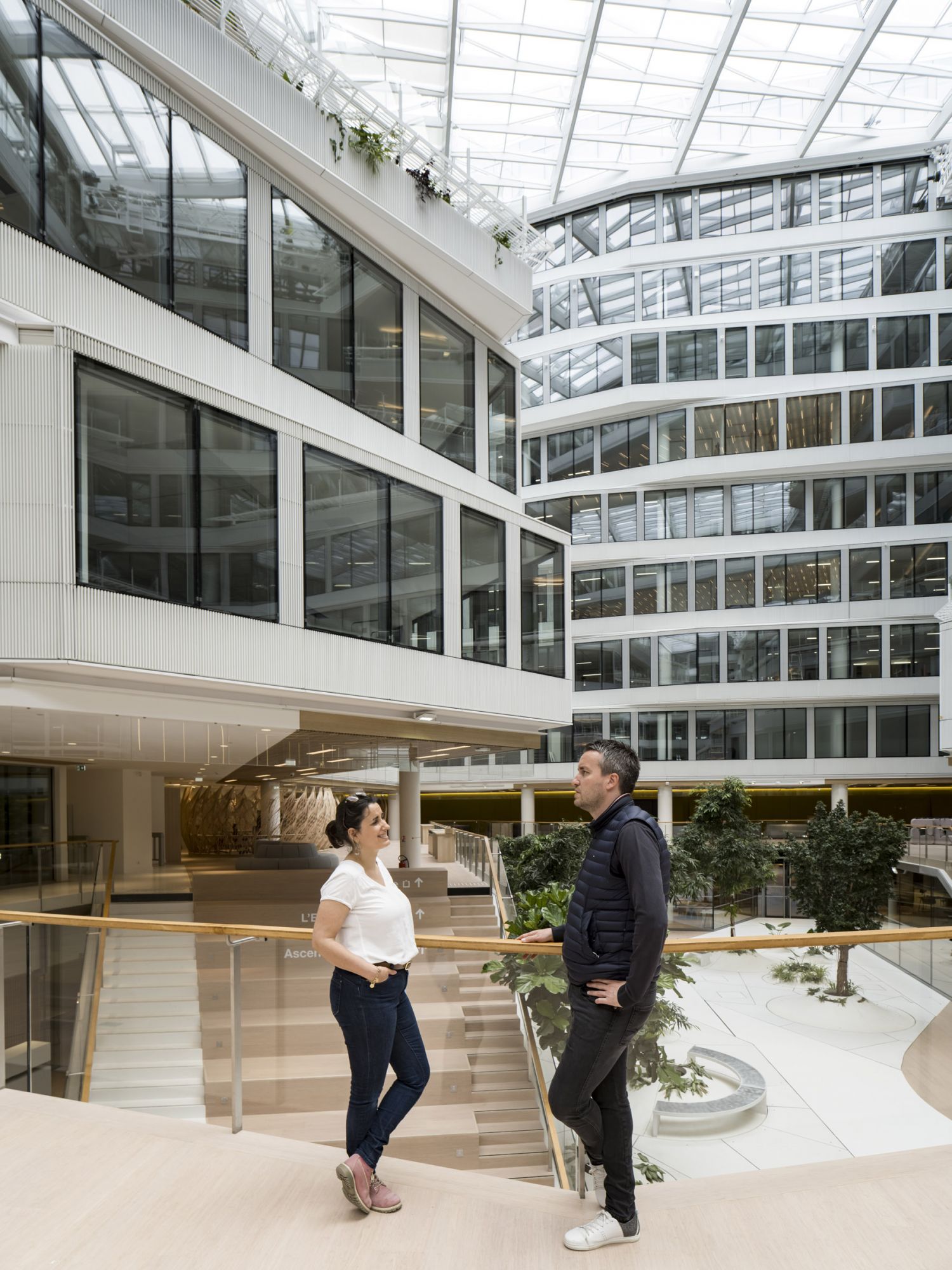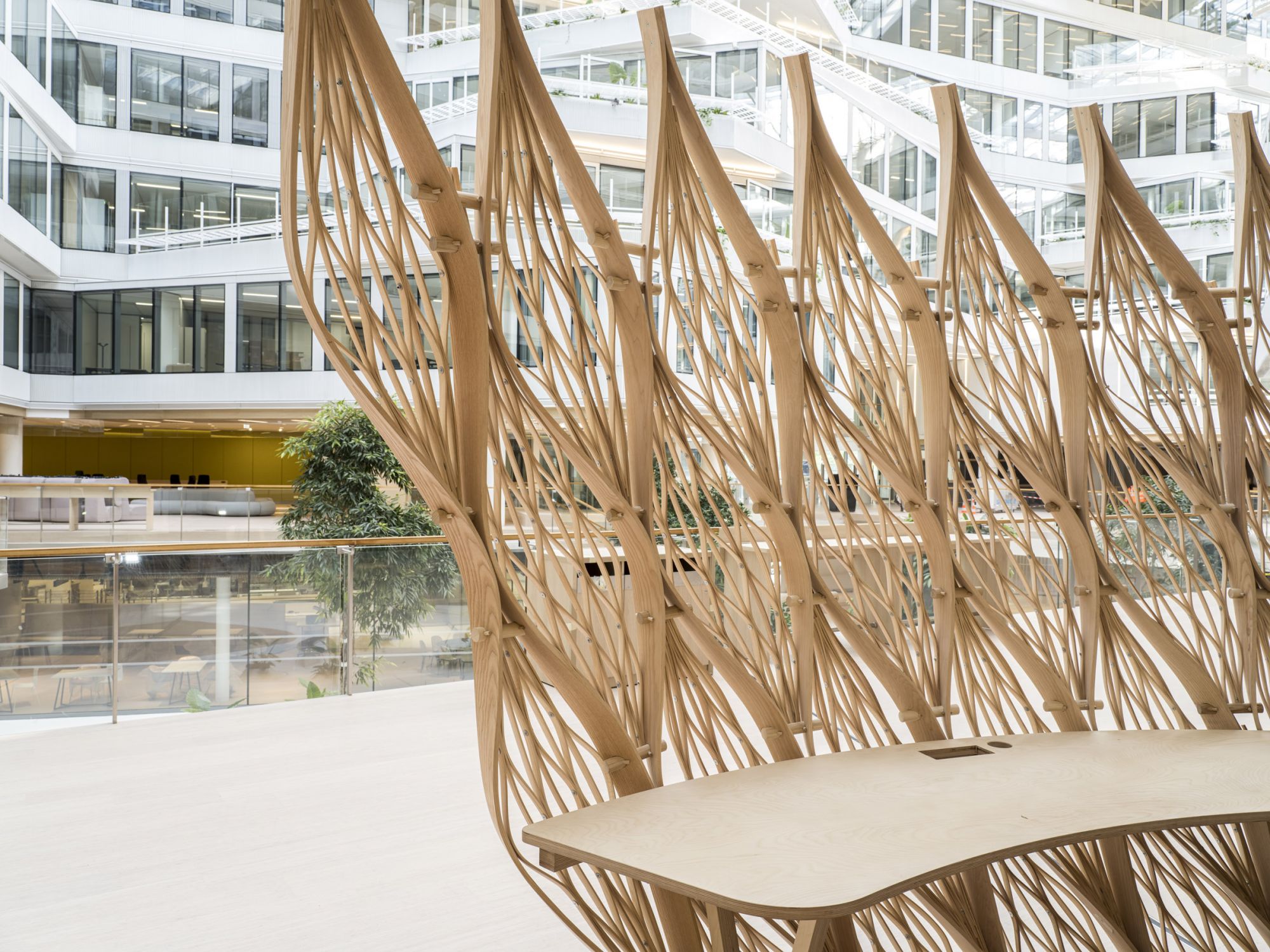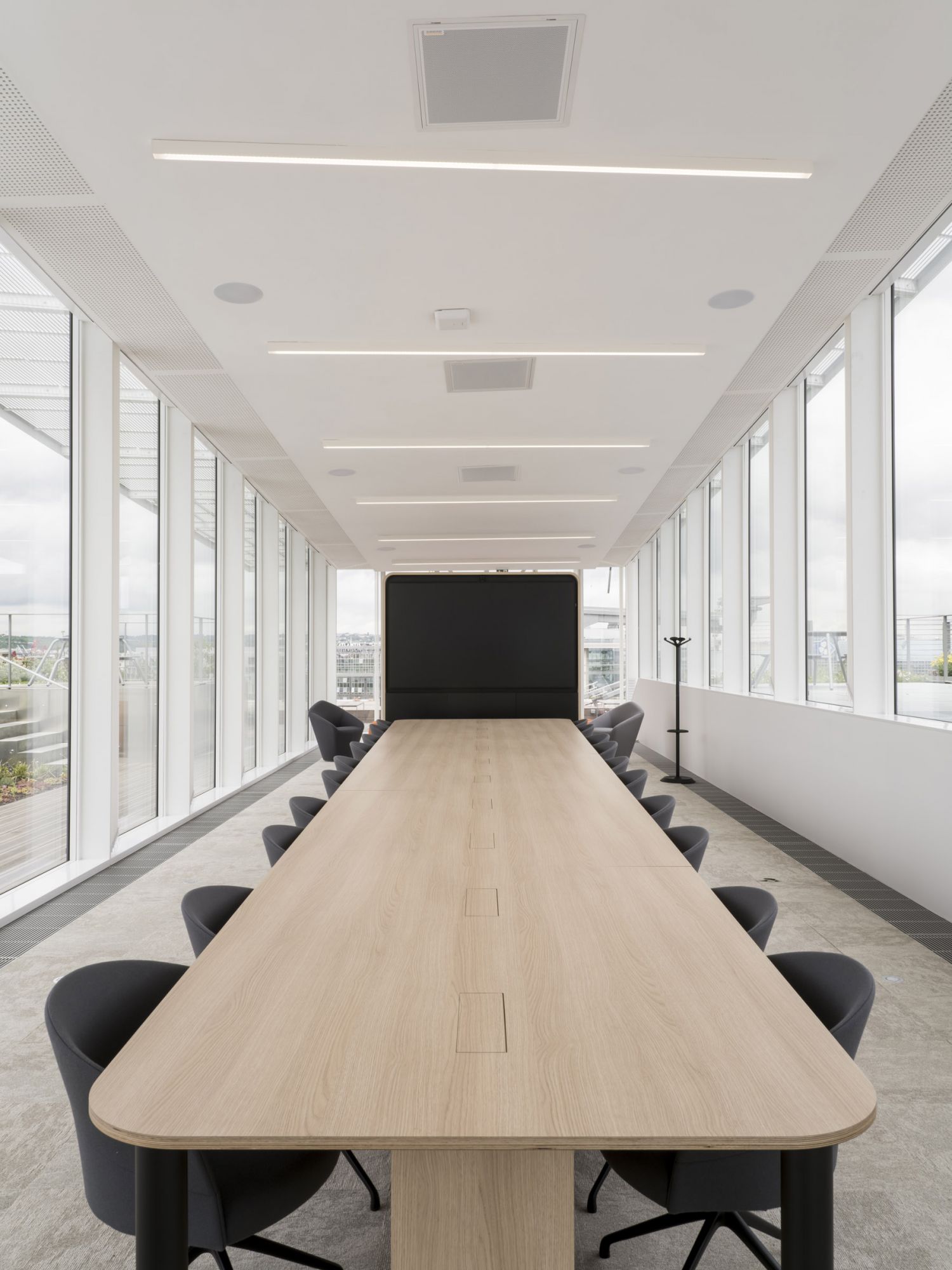 Some meeting rooms radiate out onto the terrace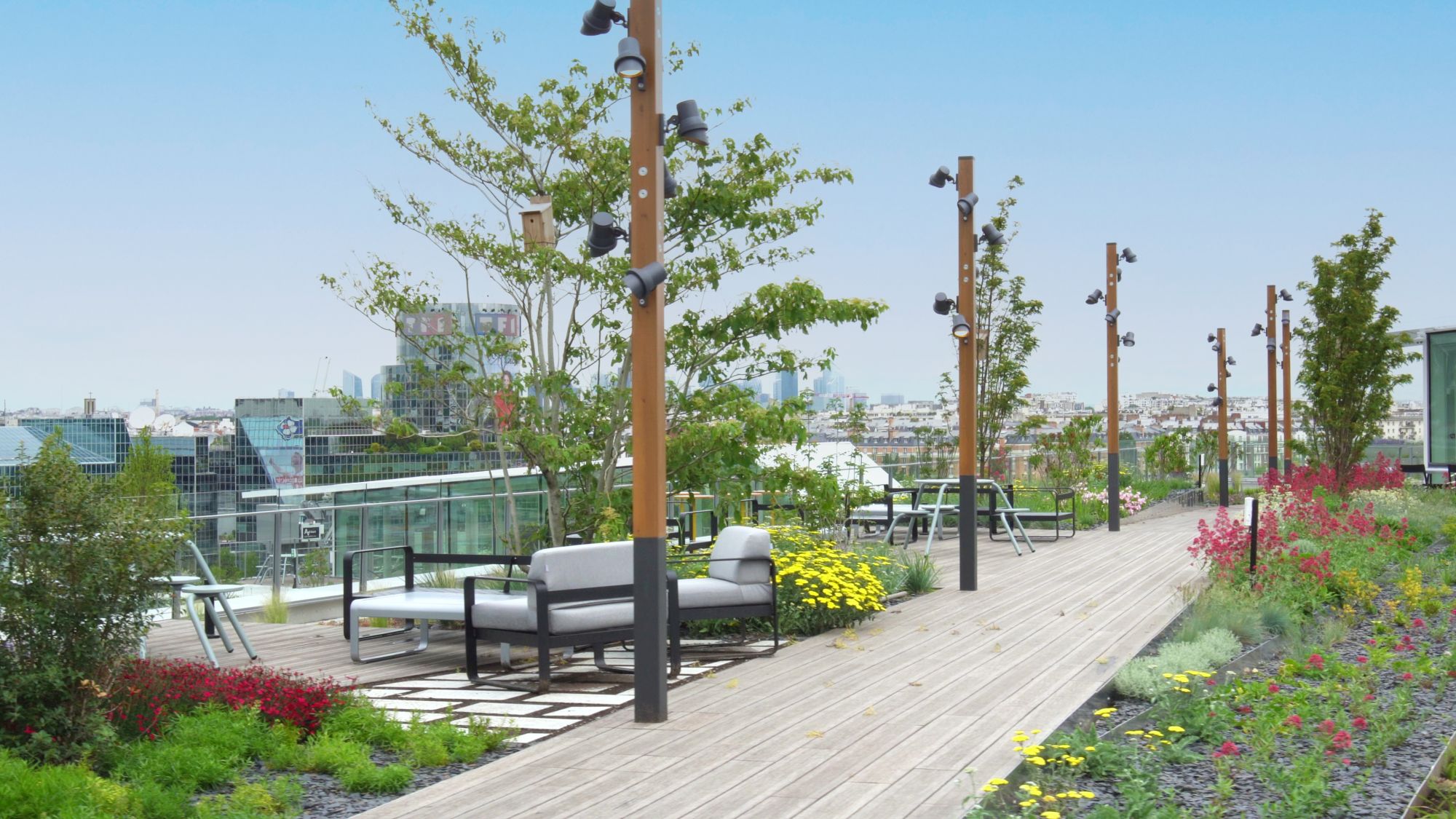 A huge 3,500 m² roof terrace allows employees to rest, walk, or even work in the open air
Technical informations
Project Owner
Orange Group
Architect
Jean-Paul Viguier et Associés
Developper
Altarea Cogedim / Crédit Agricole Assurances (co-investor)
Mission

Complementary design missions
Execution studies
Supervision of works as general contractor
Logistics and furniture installation follow-up
Transfer engineering
Transfer of employees to site

Floor area
54 000 m²
Capacity
2 900 desks
Year
2021