Toulouse Montaudran Aerospace B612
R&D laboratory, Aeronautics & Space
Nestled between the urban beltway and the former Aéropostale runway, in the joint development zone (ZAC) of Montaudran, the project is marked by two façades in dialogue with very different scales: One is facing south, toward the beltway, where speed and kinetics guide the perception of movement, and the other faces north, looking out on the Campus' core and the park, where pedestrians and cyclists set the pace.
See technical information
The concept was to open up the prism (120 x 66 x 30.6 tall) to show off the structure's girth, and to allow transparency and breathing room between the two façades.
Gardens add life to the gaps at various levels.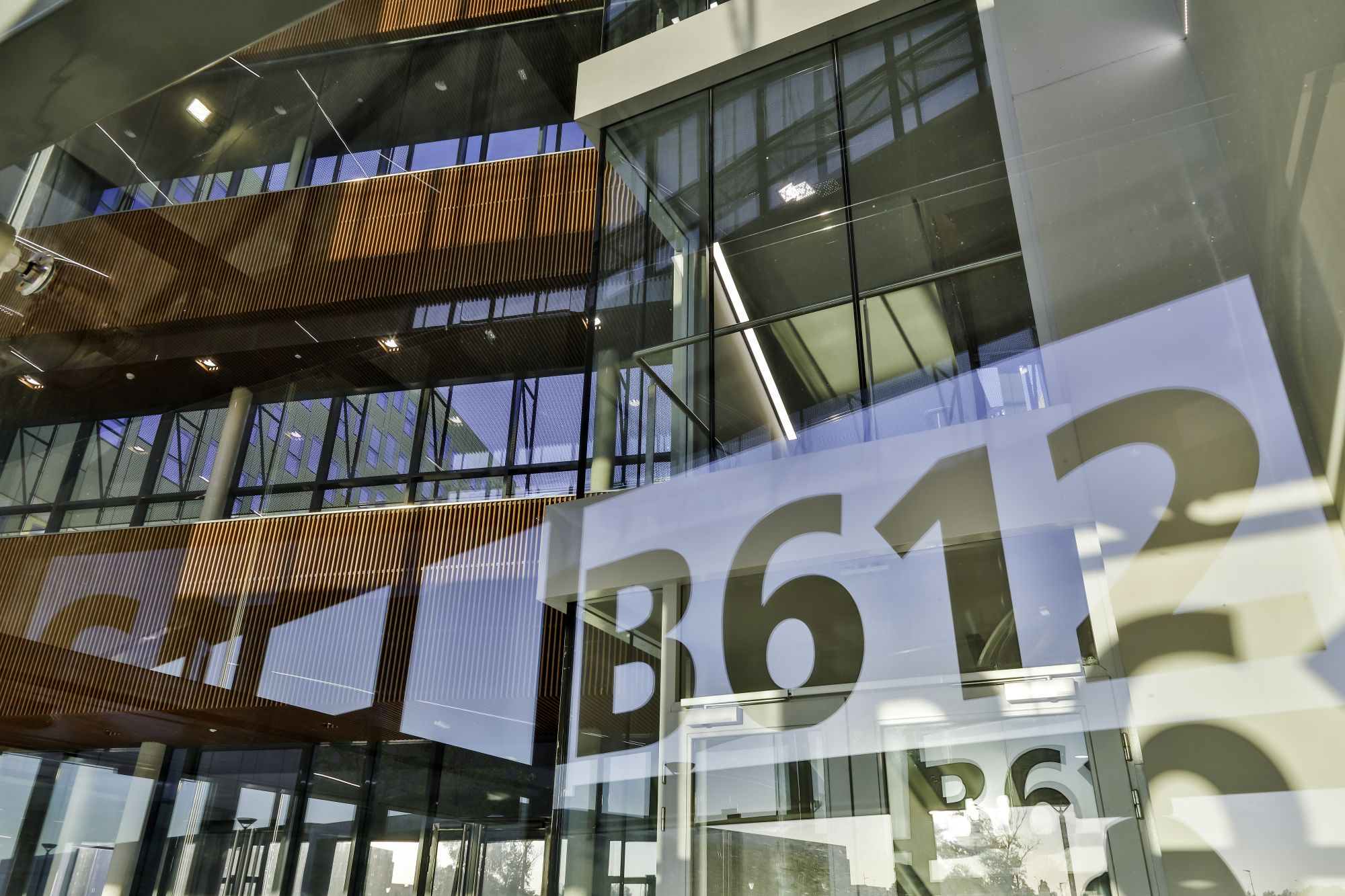 "B612" : a strong identity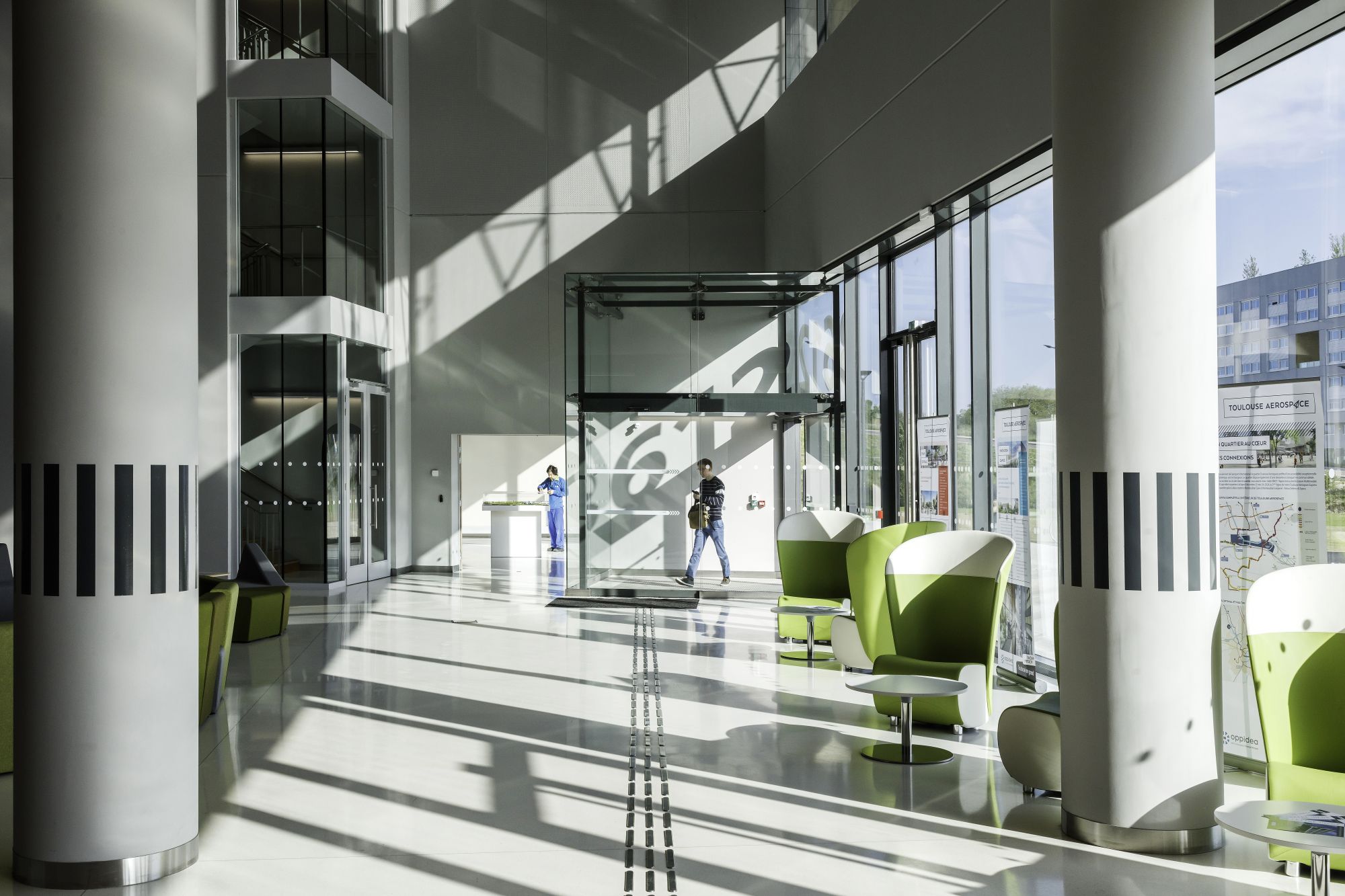 Generous reception areas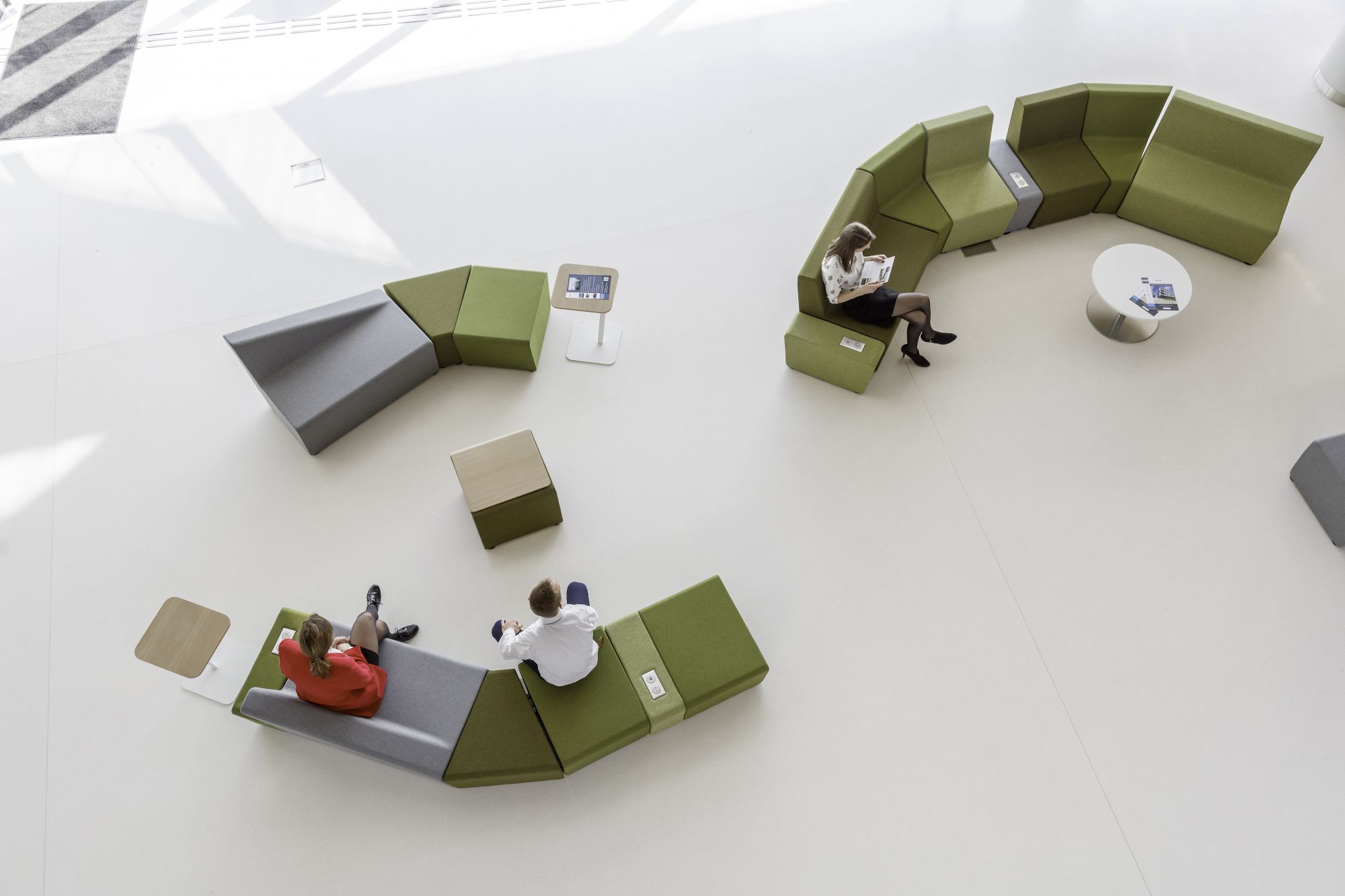 Modular furniture to meet all needs: work, converse, relax...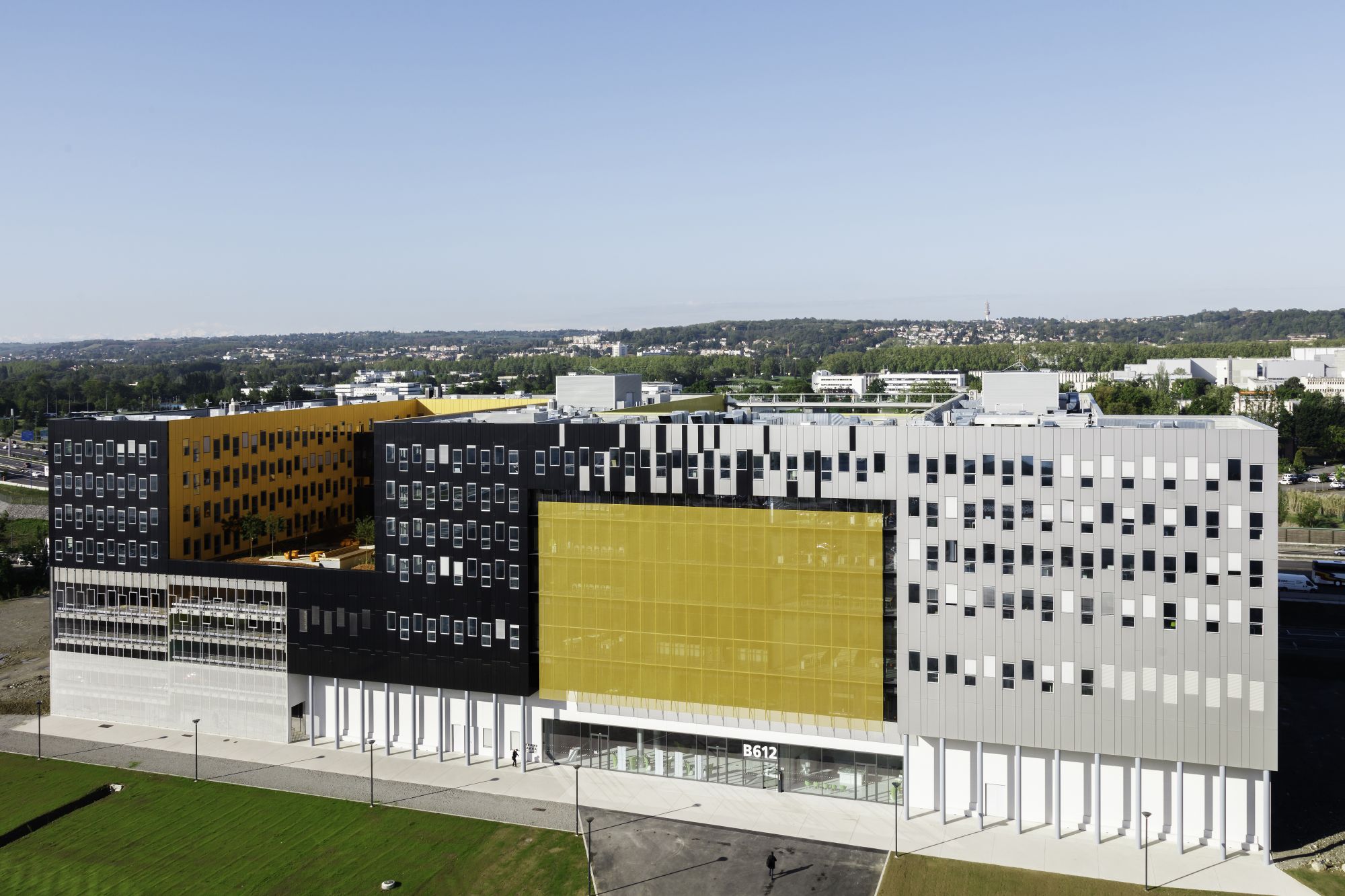 The overall view of the building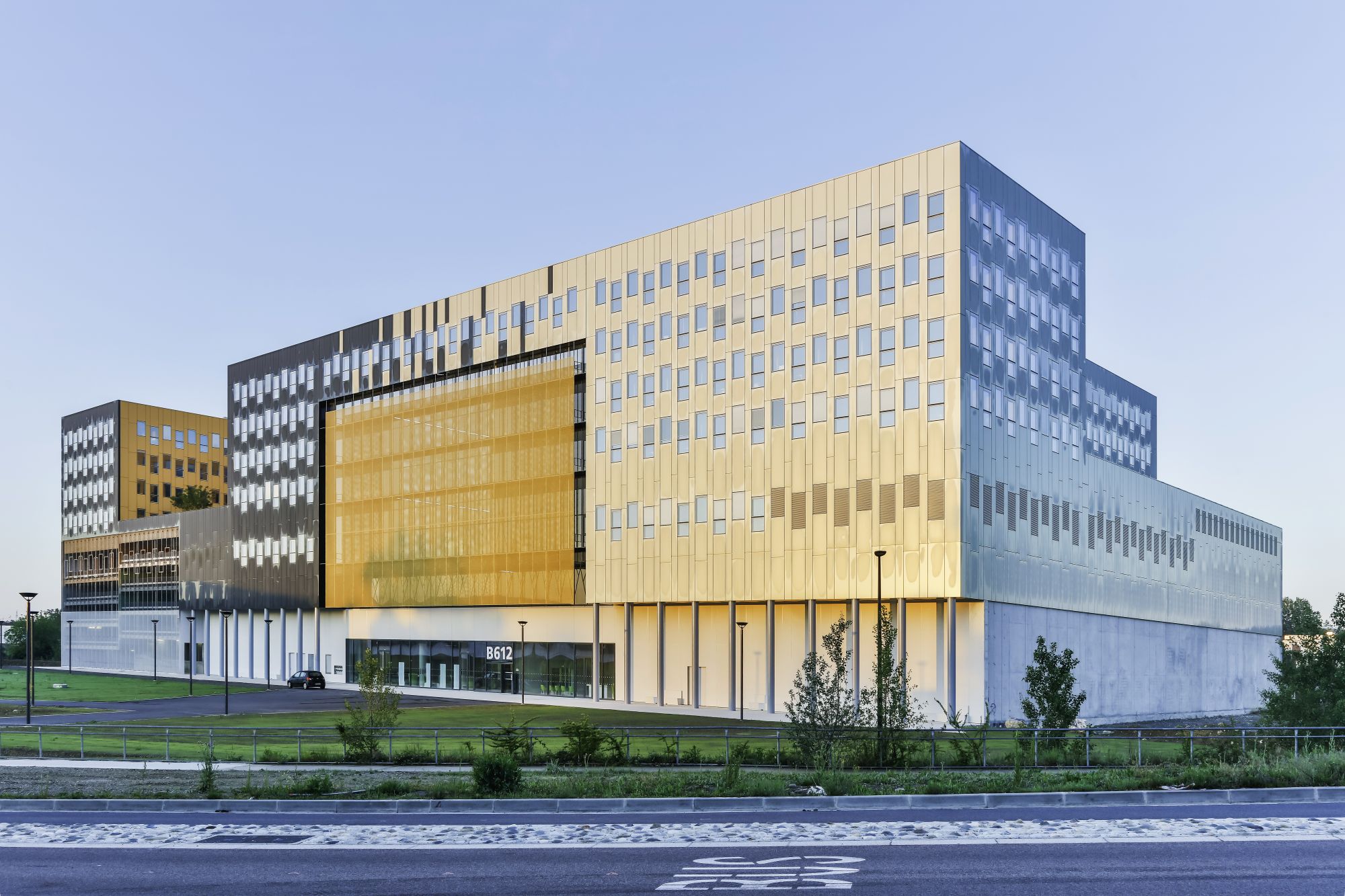 The overall view of the building, from the turnpike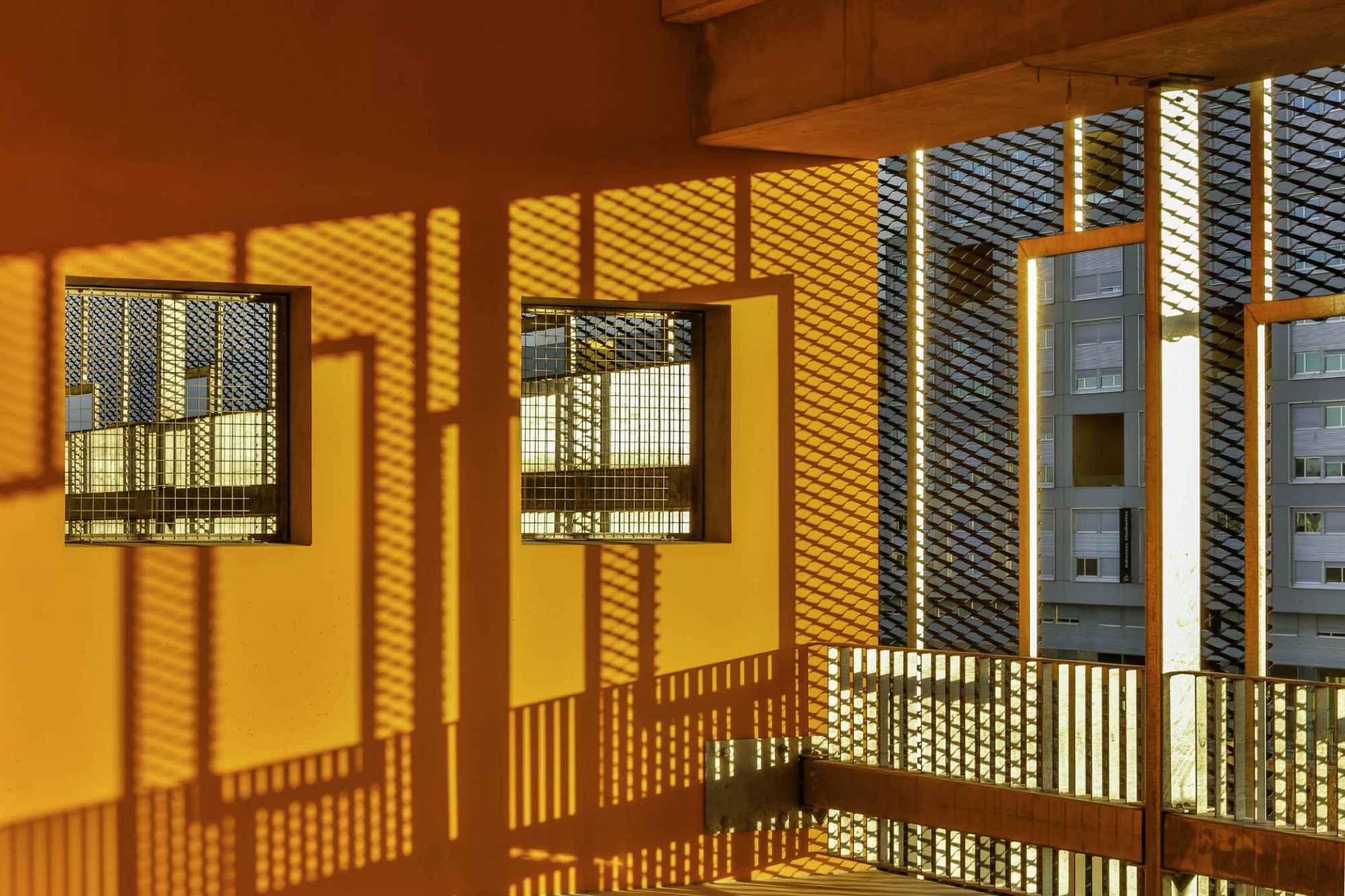 Shade effects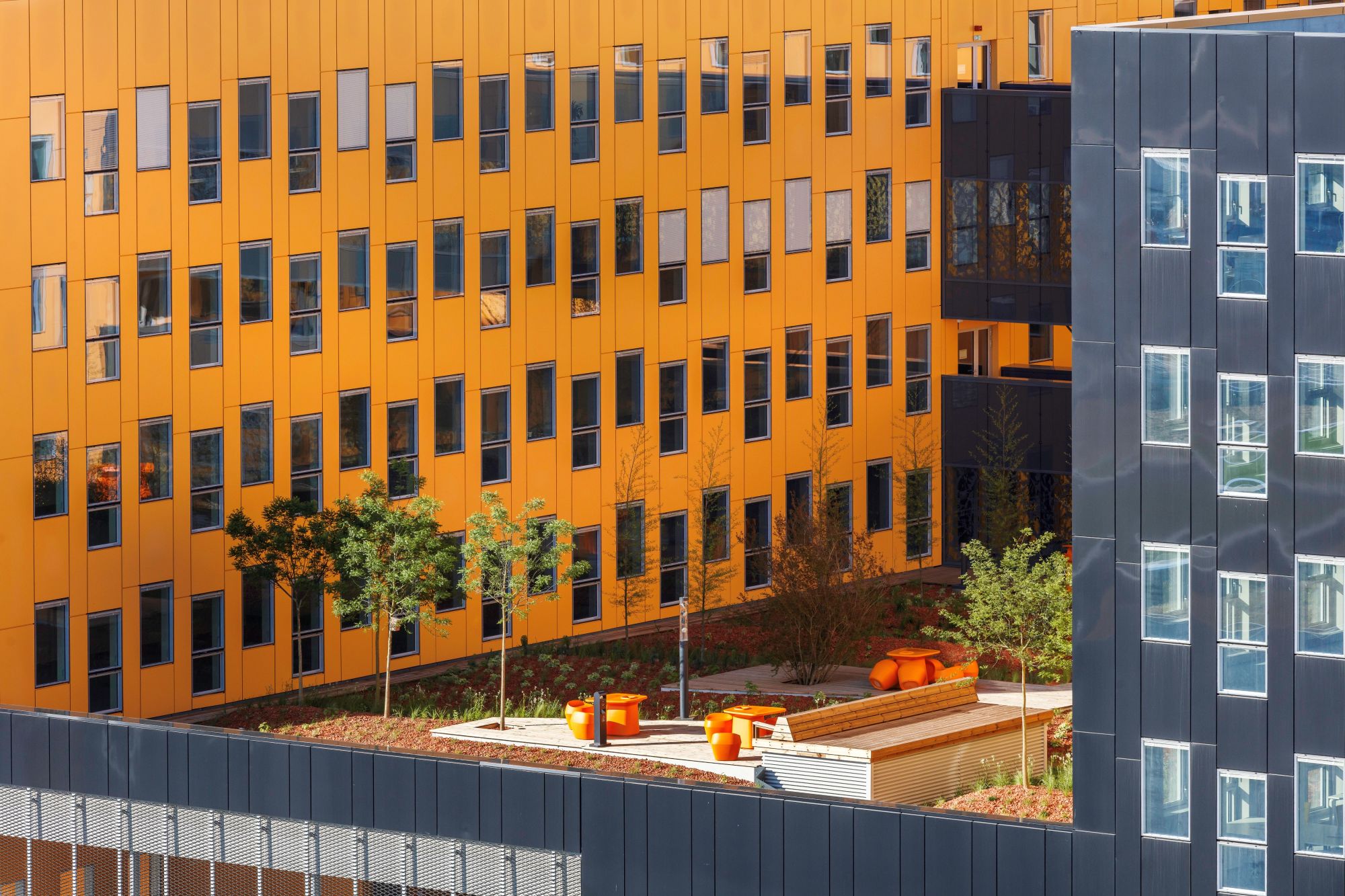 The large tree-lined terrace
Technical informations
| | |
| --- | --- |
| Location | Toulouse (31) |
| Project owner | Oppidea |
| Partners | Ingérop, Cap Ingélec, Inddigo, Acte 2 Paysage, Gamba Acoustique |
| Mission | Complete |
| Surface | 23 700 m² |
| Price | 45 M€ |
| Delivery | 2017 |
| Management methods | BIM |