References
University of Guyana administrative centre
University of Guyana administrative centre
The imprint of a remarkable silhouette
A large canopy dissociated from the built volumes creates a vast shade house in reference to the traditional Guyanese "Carbet". Associated with the forecourt, the whole symbolizes the sky and the ground of Guyana open to all. The built volumes use the structure of the canopy, a series of cathedral posts made of local wood species implanted on a frame. The building's chromatic identity (carried by colorization) expressly refers to the colors of the forest from which it is inspired.
See technical information
Kardham Architecture undertakes a work with local teams to accompany the broad reorganisation and the development of the Trou Biran site, initiated by the University of Guyana hub: the building of the administrative block taking into account a strong growth in numbers.
Challenges are to be found, on the one hand, in adapting to the climate, giving maximum attention to solar protection and natural ventilation, and on the other hand, in defining an image that can also express the representation of an official institution consistent with its overseas culture.
To actively make the building take part in the staging of the campus, to create connections making it possible for the university to be identified as a district of the city, and not as an enclave within the city, is the aim of the design team.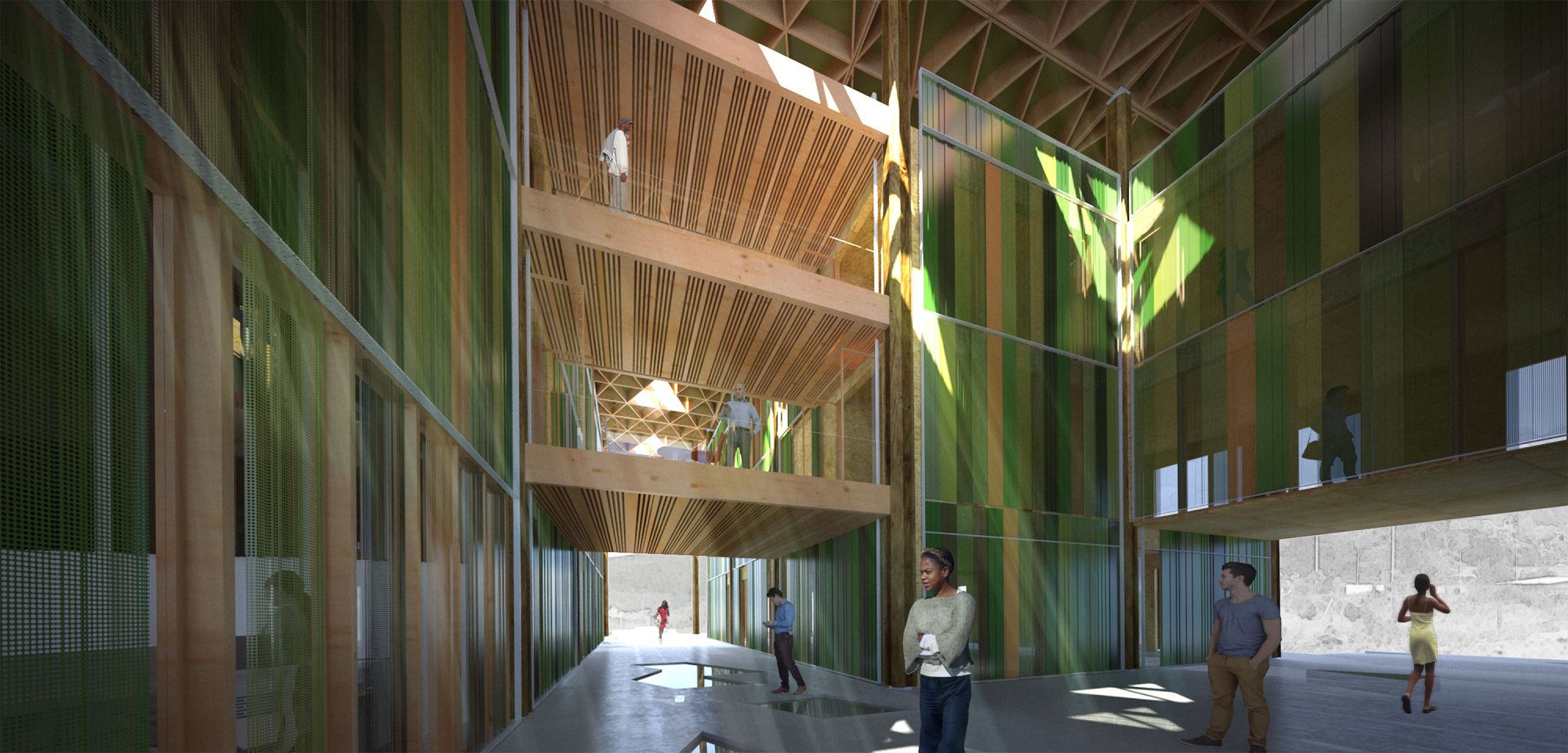 The university patio recalls the omnipresent nature that animates Guyana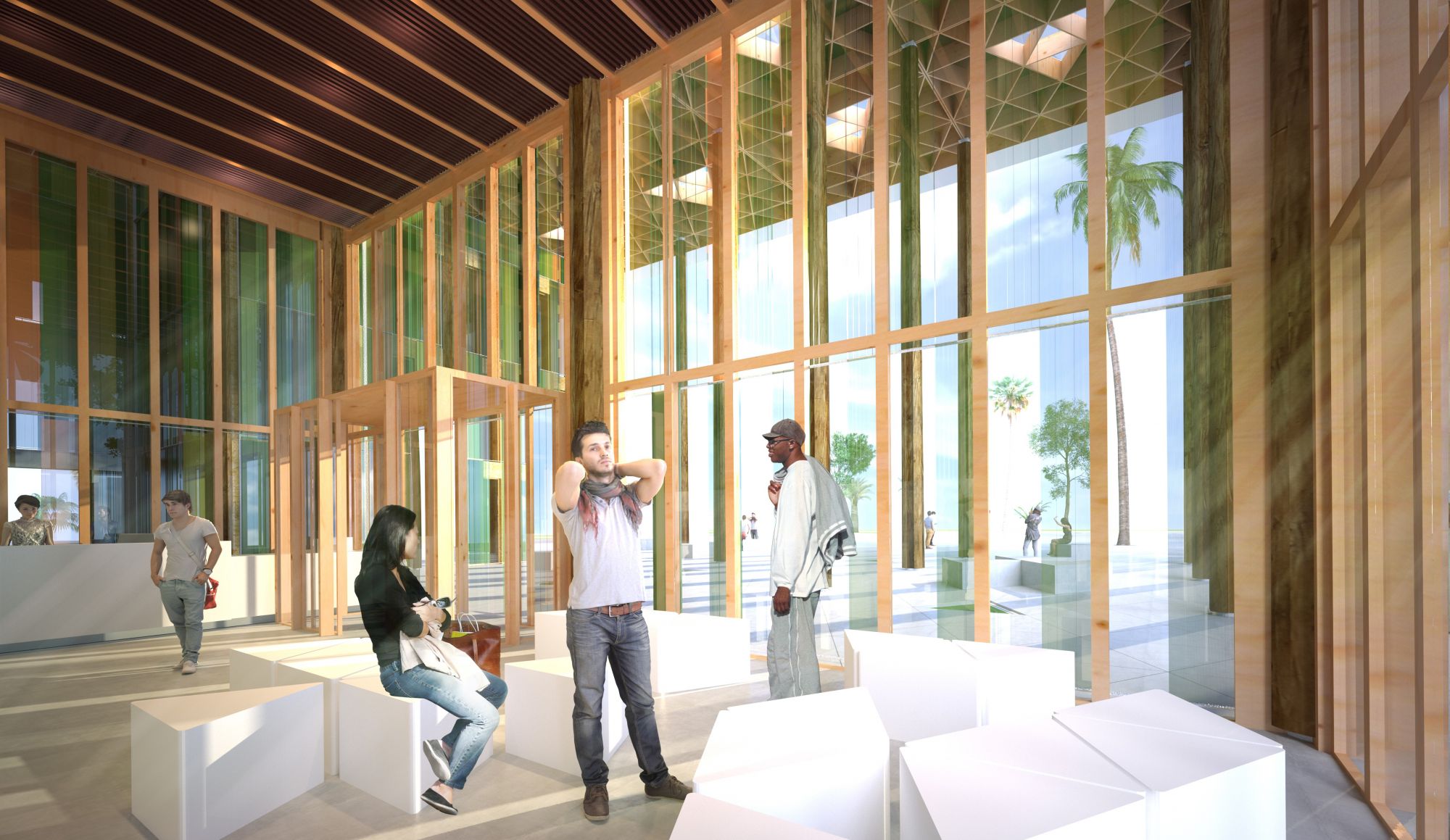 The reception seats are flexible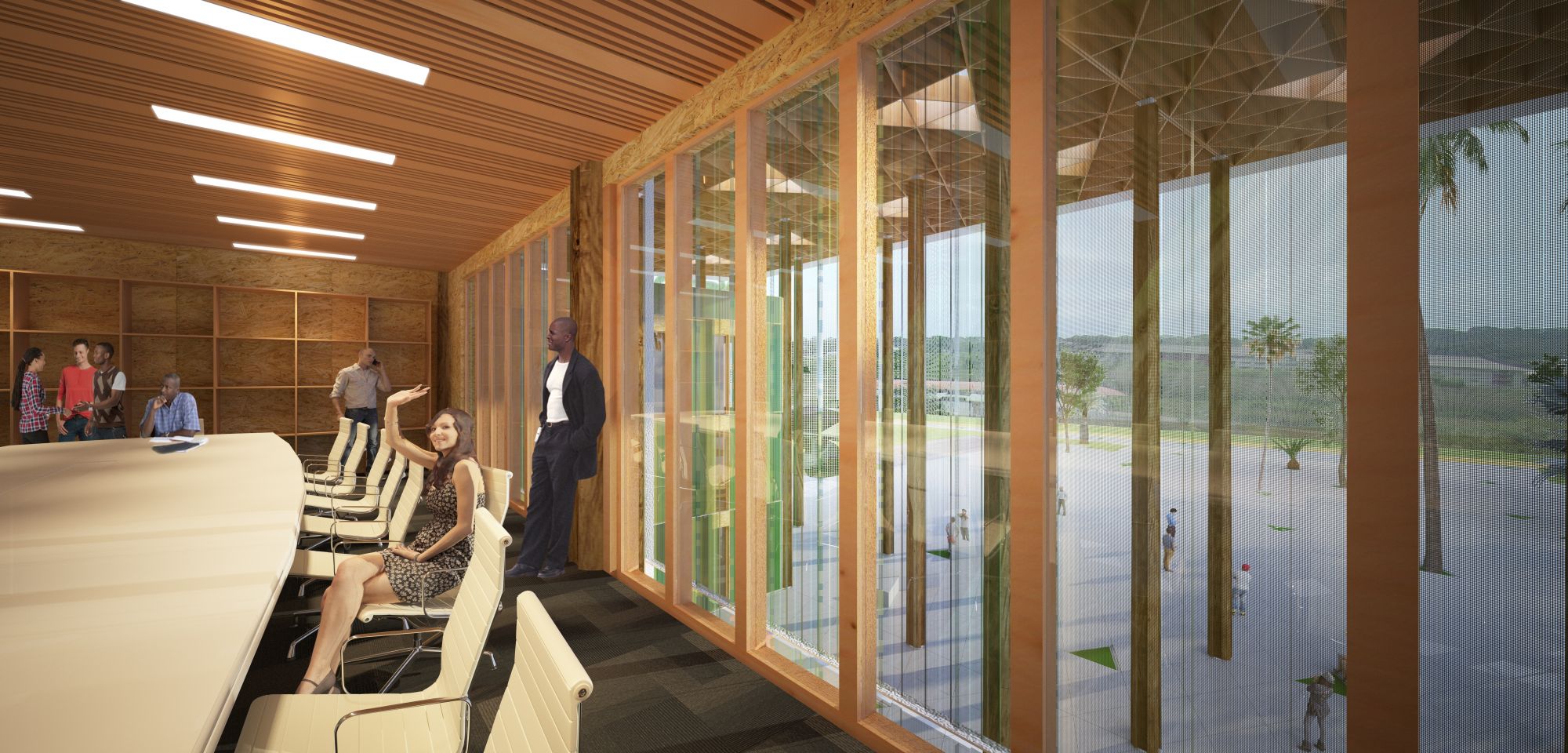 The meeting rooms are immersed in daylight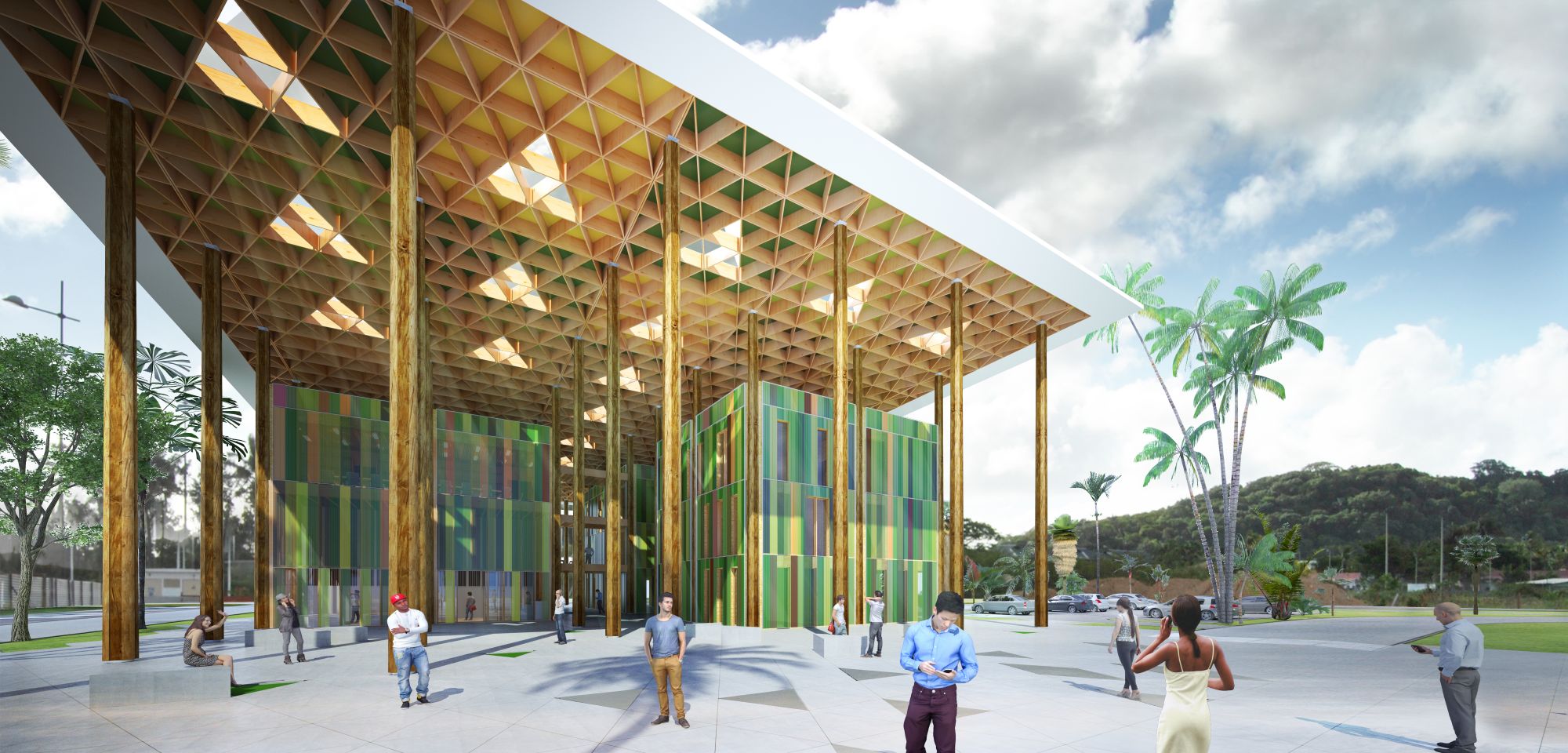 The universe of the forest is found in the design of the university building
Technical informations
| | |
| --- | --- |
| Location | Cayenne (Guyane) |
| Contracting authority | Ministère de l'Education nationale de l'enseignement supérieur et de la recherche |
| Partners | DEAL Guyane, CADG, Cayenne, Betem (Structure/VRD/Fluides), Tyssère & Associés (acoustic) ​ |
| Mission | Full – CSSI – DP – QEB - OPC ​ |
| Surface | 2,000 sqm |
| Environmental quality | Bioclimatic |
| Delivery | 2020 |