Bluebird Real Estate joins Kardham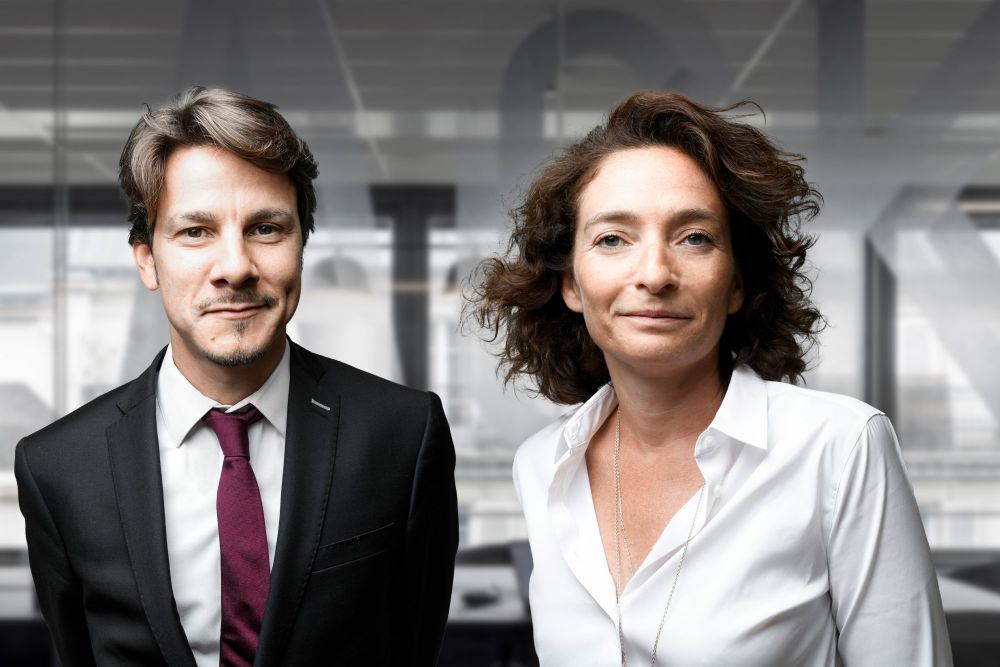 Kardham announces the acquisition of Bluebird Immobilier, a French specialist in corporate real estate consulting dedicated to users. Three years after the creation of Kardham Occupier Solutions, this acquisition allows Kardham to strengthen its real estate consulting division with the ambition of becoming a leader in the French market.
Founded in Paris in 2015 by Raphaële Garrigoux and Sébastien Garnier, later joined by Arthur Gueugnier, Vincent Lefebvre and Chloé Nourry, Bluebird Immobilier is an independent French operator with more than a dozen employees focused on corporate real estate consulting exclusively dedicated to users: definition of real estate strategies and master plans, management of leases and user real estate holdings, search for premises, valuation and disposal of assets, etc.
Thanks to this operation, Bluebird Immobilier will be able to respond to the needs expressed by its clients to complete its range of services in the downstream areas of real estate strategy consulting thanks to the Kardham Group's range of skills and expertise: building consulting, architecture and engineering, design & build, digital, etc.
For Kardham, this acquisition, three years after the creation of Kardham Occupier Solutions and the recruitment of Nicolas Vignau-Loustau, confirms the group's ambition to offer greater added value in real estate consulting to support organisations and make real estate a lever for their corporate strategy, performance and transformation.
The new unit, composed of Kardham Occupier Solutions and Bluebird Immobilier, will be one of the leaders in the French market for real estate strategy consulting applied to users.
"Joining an independent group such as Kardham is a great opportunity to perpetuate and guarantee the very essence of Bluebird Immobilier's DNA, its differentiating factor and its competitive advantage: the exclusive defence of users' interests and the independence of the advice provided to them. Beyond this independence, we also share with Kardham a strong entrepreneurial spirit: joining Kardham offers us the possibility to continue our entrepreneurial adventure started more than 7 years ago alongside the managers-partners of the Kardham group. Finally, it also means a lot to our employees who now have the opportunity to access new and complementary professions to address a complete and successful real estate value chain and thus cover the entire spectrum of a real estate project", comment Raphaële Garrigoux and Sébastien Garnier, Managing Partners of Bluebird Immobilier, who will co-manage this activity within the Kardham group.
"At a time when real estate decisions are increasingly being questioned with regard to issues linked to the continuing evolution of working methods, new uses, the economic context and the decarbonisation of the sector, more than ever, the symbiosis between the consulting and project management professions must be put at the centre of our thoughts to meet them. Welcoming Bluebird's teams means reinforcing this global, integrated and multifactorial vision of the upstream and downstream phases, which is the only way to back up strategy consulting with the implementation of projects, whether they are construction, development or redevelopment projects. Kardham will thus be able to provide tangible answers to these complex and ever-changing operational and organisational challenges", continues Roman Coste, Managing Director of the Kardham Group.
"The acquisition of Bluebird Real Estate is part of a strong strategic commitment we have had for many years to seek out partnerships that create value for the Kardham Group, its shareholders, clients and stakeholders. It is also in line with our ambition to accelerate our national coverage in real estate consulting upstream of the value chain - while continuing to exclude, as has been the case since the Group's beginnings, real estate marketing missions in the strict sense. We are delighted to welcome to the Kardham community a team of experienced entrepreneurs, a team that is well known and recognised in its market and that works with some of the biggest names in the public and private sectors to help make Kardham a leader in real estate consulting for users", concludes Jean-François Couëc, President of the Kardham Group.