Handing over of the keys of the new Nelson Mandela High School in Pibrac on 06.28.2017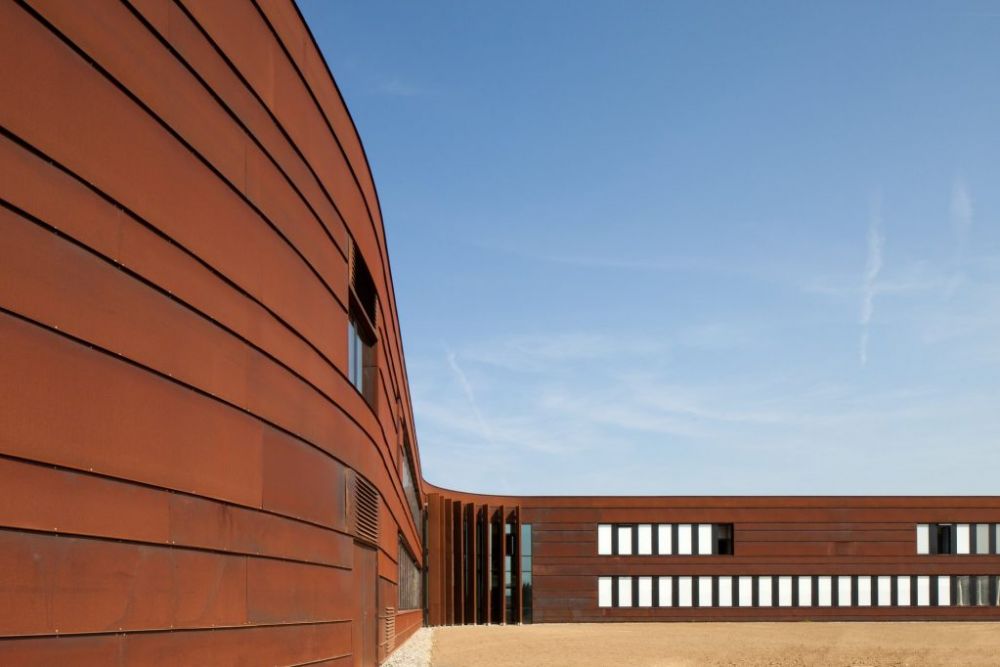 After a year and a half of construction work, this new general and technological high school, with a surface area of more than 10,600 sq. m., will open its doors in September 2017.
It will have a capacity of 1,000 students spread over 29 classes, and will thus be able to respond to demographic pressure. One of the very first geothermal high schools in Occitania / Pyrenees-Mediterranean, it is 100% financed by the Region with a budget of €30.5M.
With a curved, compact geometry that naturally follows the topography of the site, the two main buildings are S-shaped, connected to the centre by a hall that serves all the functions allowing the students and teaching staff to gain in comfort and ease of mobility.