In Toulouse, our architects delivers the second building of its Digital Campus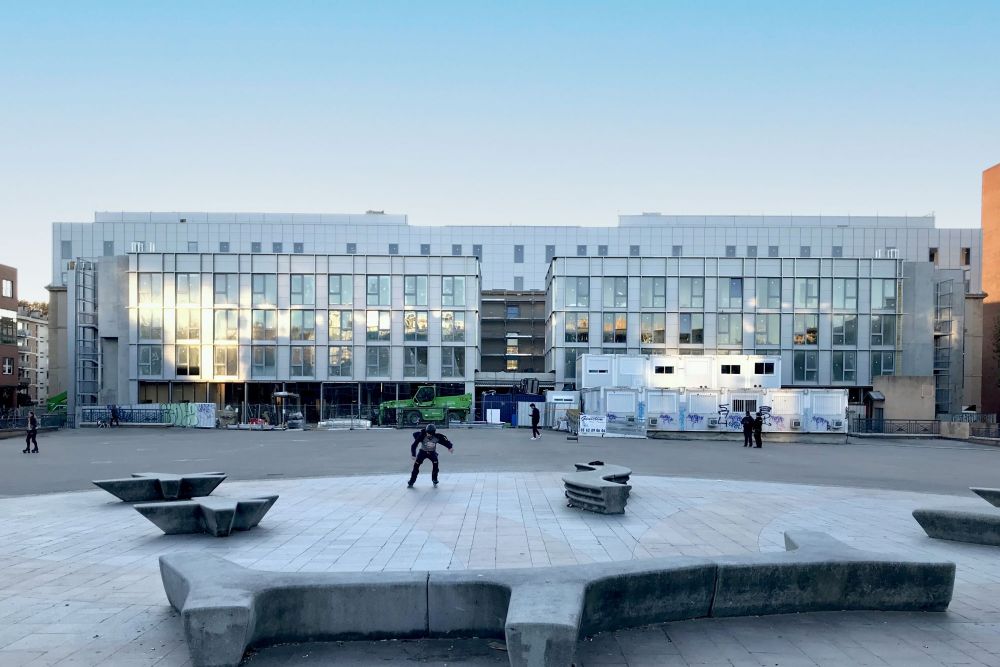 Our architecture division, in association with the FP01 architectural firm, has just completed the construction of an office building in Toulouse, in the heart of the city on Place de l'Europe, "Cowork", the second building in the vast urban digital campus project being carried out for Icade and Ynov.
A campus that brings together different eras and uses
On the 20,000 square meters of the Place de l'Europe, a former parade ground, the digital campus continues to unveil its contours. After a school dedicated to digital professions, Toulouse Campus Ynov, which was delivered at the end of 2021, Kardham's teams have just completed the construction of a 3 716 square meter coworking space building with offices on the ground and upper floors. This is the penultimate part of an ambitious urban densification project which, by promoting mixed uses and synergies between economic players and Toulouse universities, should help make the district more attractive both during the day and at night.

Architectural unity around the Place de l'Europe
The "Cowork" building is an independent twin volume to the school building, with the same size and exterior appearance, except for certain vibrations in the facade and the roof layout. It is contained in clear glazed volumes, releasing a light architecture.
It is open to the public space in order to give it a real activity and the different programs on the first floor strengthen a pedestrian axis from the convention center to the future district of Brouardel-Europe.
The preserved mineral space makes it possible to keep all the existing activities while improving the feeling of space that was too distended and difficult to apprehend previously offered by the square.

Soon, a new hybrid hotel residence
The third and final structure of the campus will be a hotel residence built opposite the first two structures and partly in the former Compans-Caffarelli military barracks. It will be operated by The Student Hotel, a Dutch concept designed to combine professional and student populations in a very friendly environment.
In 2020, the entire project received the Urban Diversity Award at the Occitanie Toulouse Metropole Silver Pyramids of the Federation of Real Estate Developers (FPI).
Technical informations:
Project owners : Icade - Ynov
Partners : FP01-TPFI
Mission : Complète
Contract amount : 28 M€
Delivery : 2021 (Toulouse Campus Ynov), 2022 (Cowork and hotel residence)
BIM Methodology