Kardham Architecture, the 8th French agency in the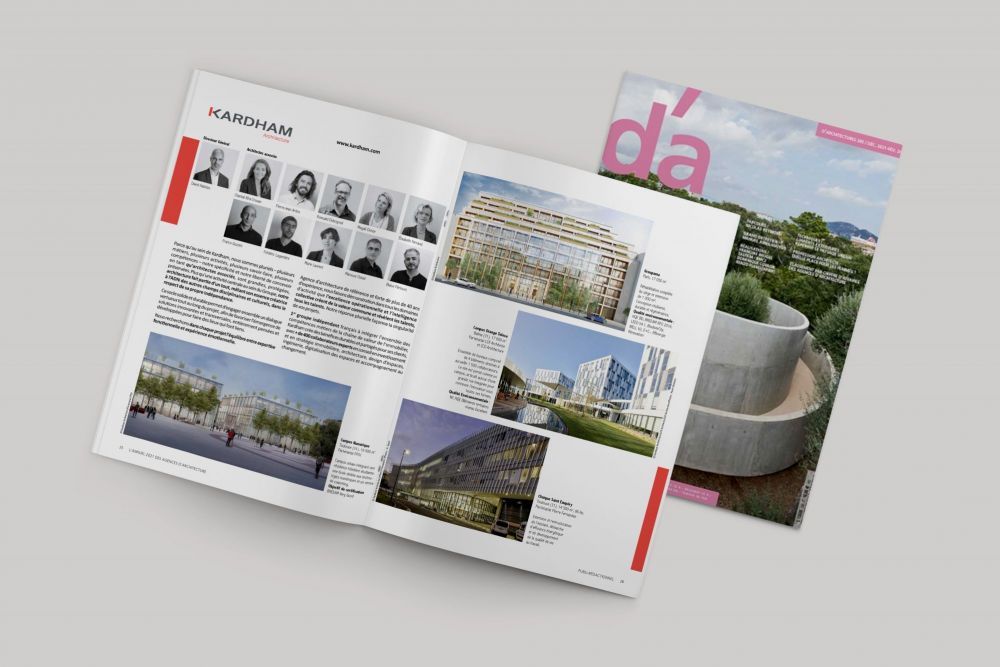 Each year, the magazine d'Architectures publishes a table of architectural firms classified according to their declared turnover (here, 2020). Kardham goes from 9th to 8th place!

Because within Kardham, we are plural - several trades, several activities, several know-how, several skills - our uniqueness and our freedom to design as associate architects are enhanced, protected, preserved. More than a central activity within the Group, our architecture is part of a whole, mixing its creative essence with the DNA of other disciplinary and cultural fields, while respecting its own independence.
This solid and lasting foundation makes it possible to engage in a virtuous dialogue together throughout the project, in order to promote the emergence of innovative and transversal solutions, entirely thought out and developed to create places that make connections.
"We seek in each project the balance between functional expertise and emotional experience."
Reference architectural firm with more than 40 years of experience, we demonstrate in all areas of activity that operational excellence and collective intelligence create common value and reveal talents, all talents . Our plural response shapes the uniqueness of your projects.
1st independent French group to integrate all the business skills of the real estate value chain, Kardham creates sustainable and shared benefits for its clients, with more than 400 employees who are experts in investment advice and real estate strategy, architecture, space design, engineering, digitalization of spaces and support for change.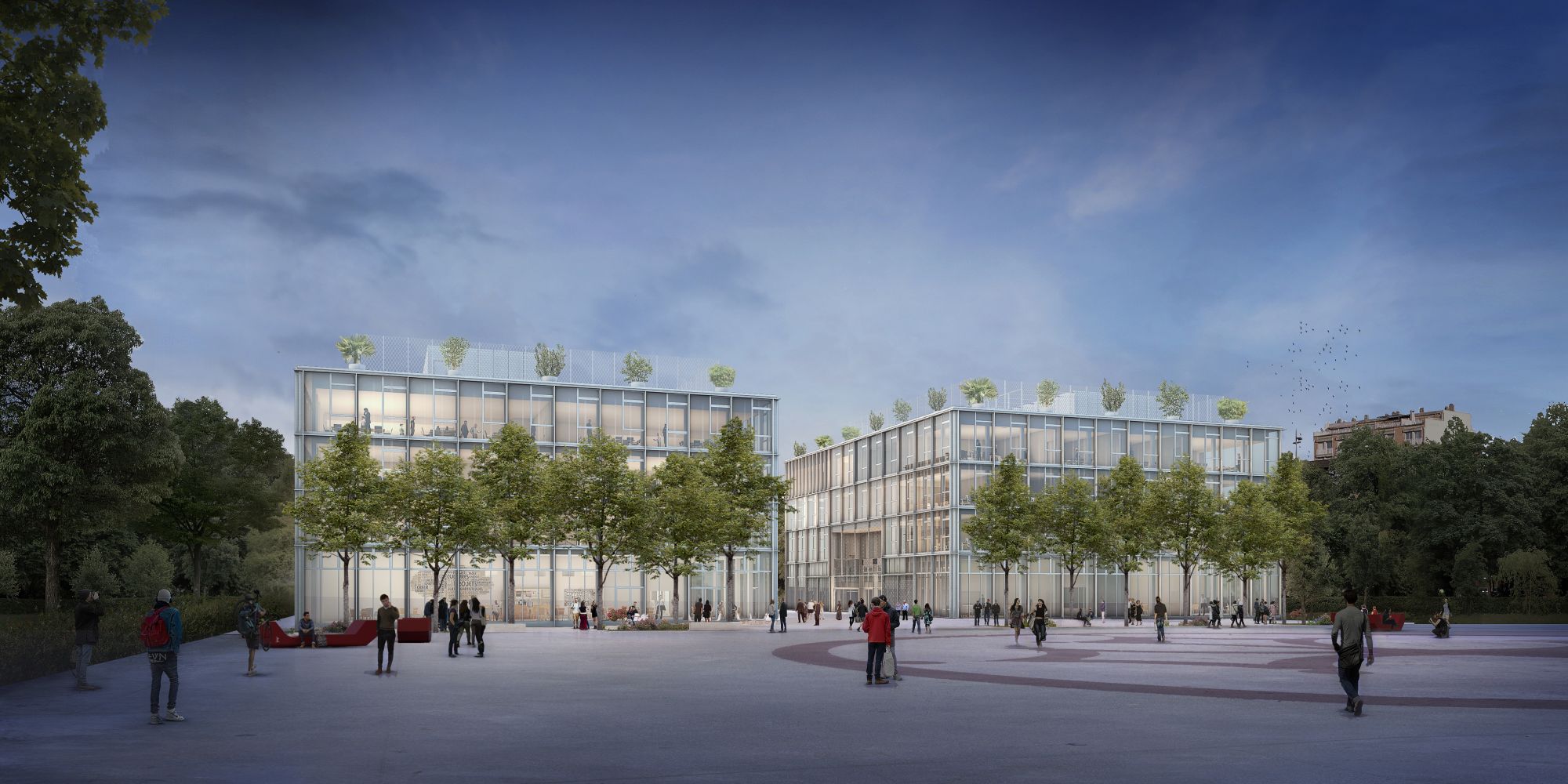 Campus Numérique - Toulouse (31)
19 000 m²
FP01 partnership.
Urban campus integrating a student hotel residence, a school dedicated to digital technologies and a coworking center.
BREEAM Very Good certification objective
.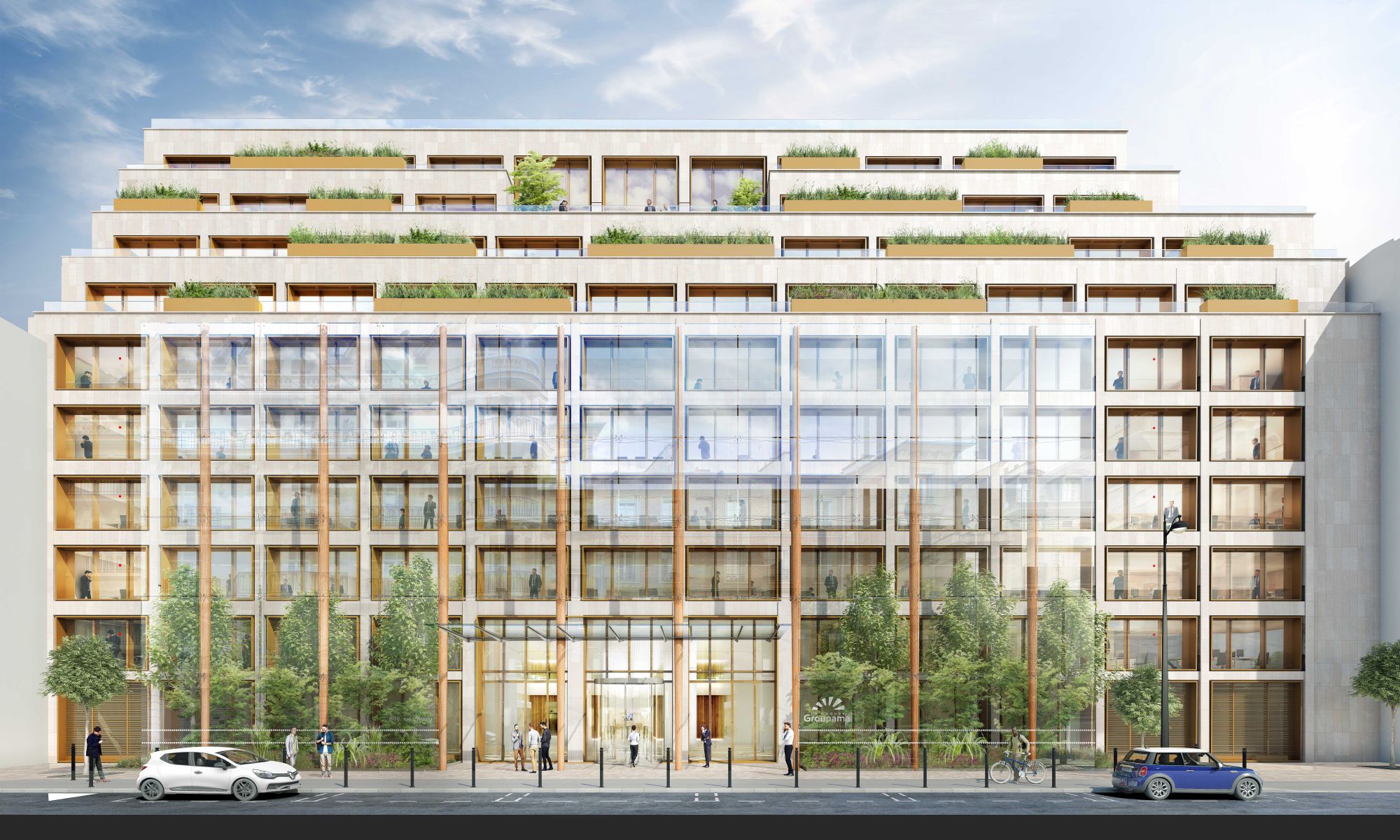 Groupama - Paris (75)
17 050 m²
Complete renovation of the head office and extension of 1,000 m².
Resilient, durable and regenerative design.
Environmental quality: HQE BD, BREEAM RFO 2016, LEED V4.1, BiodiverCity, WELL V2, E + C-, Effinergie Rénovation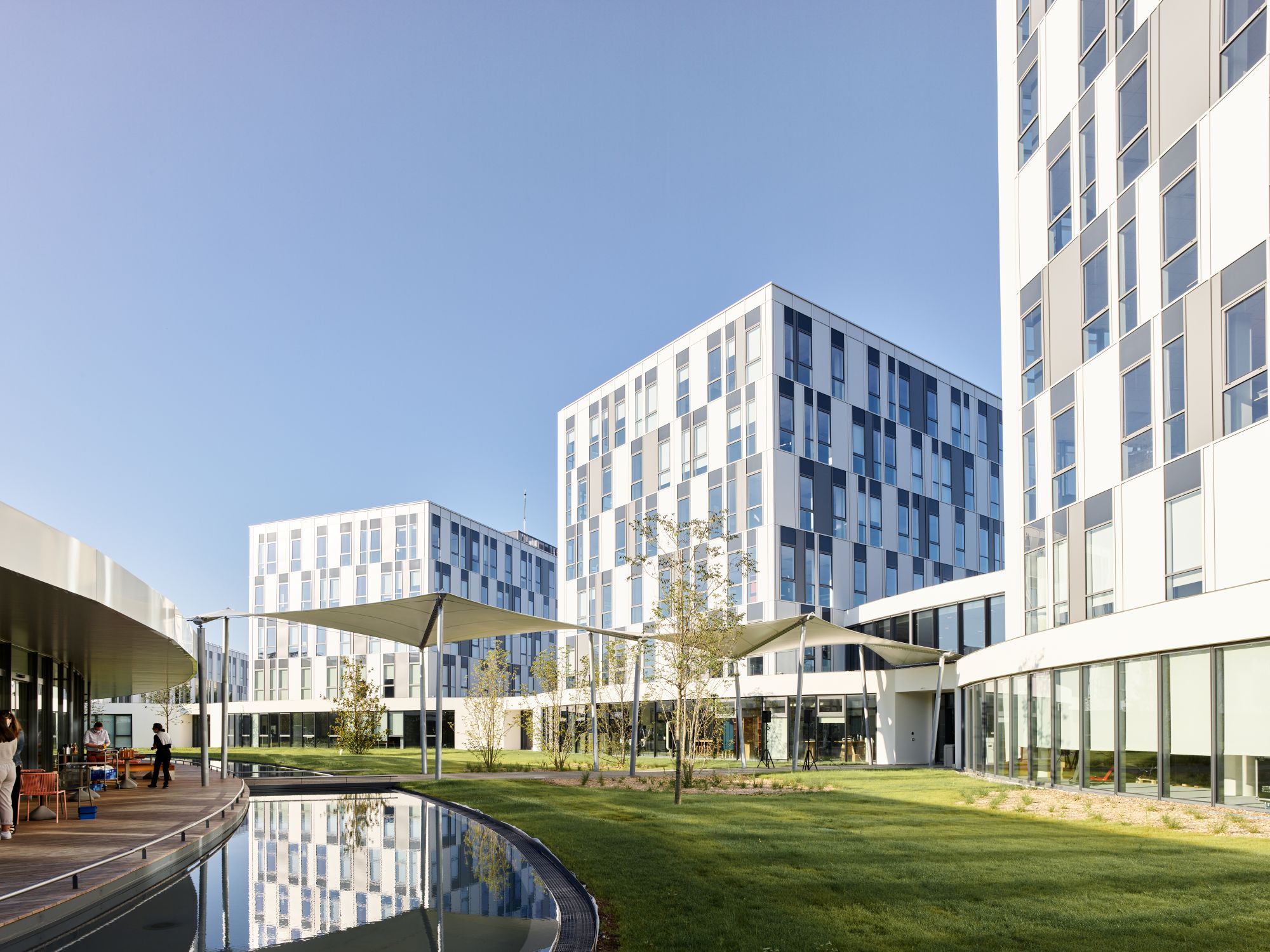 Campus Orange Tolosa - Balma (31)
17 000 m²
LCR Architecte and CCD Architecture partnership.
Office complex made up of 4 buildings intended to accommodate 1,500 employees.
The site is conceived as a campus, articulated around a main street imagined to conceive innovation in all its forms.
Environmental Quality: NF, HQE Tertiary buildings, Excellent level.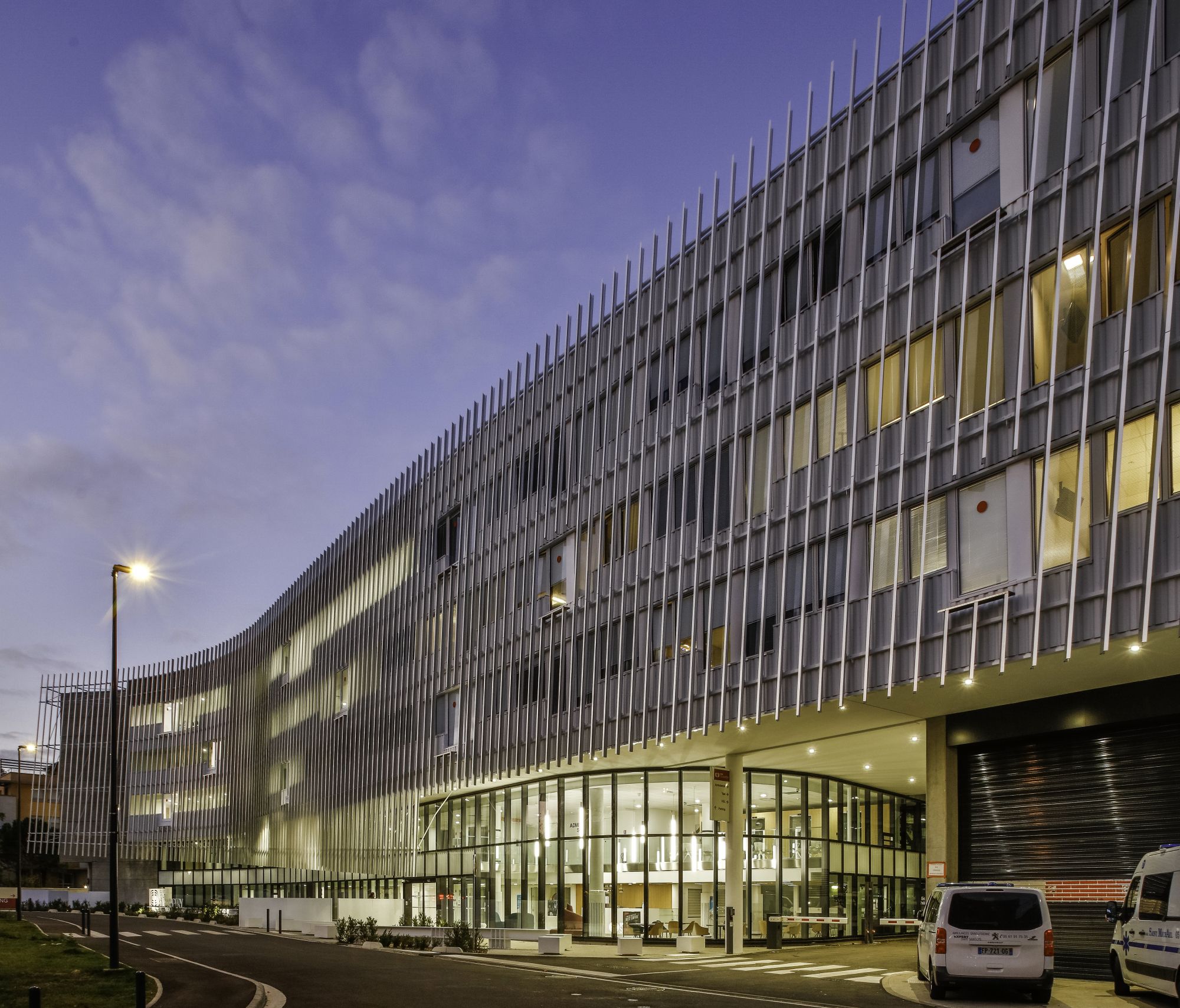 Clinique Saint Exupéry - Toulouse (31)
14 500 m², 86 lits
Pierre Fernandez partnership.
Extension and restructuring of the existing, approach to energy efficiency and development of the quality of life at work.