Winner of the Airbus offices K2 competition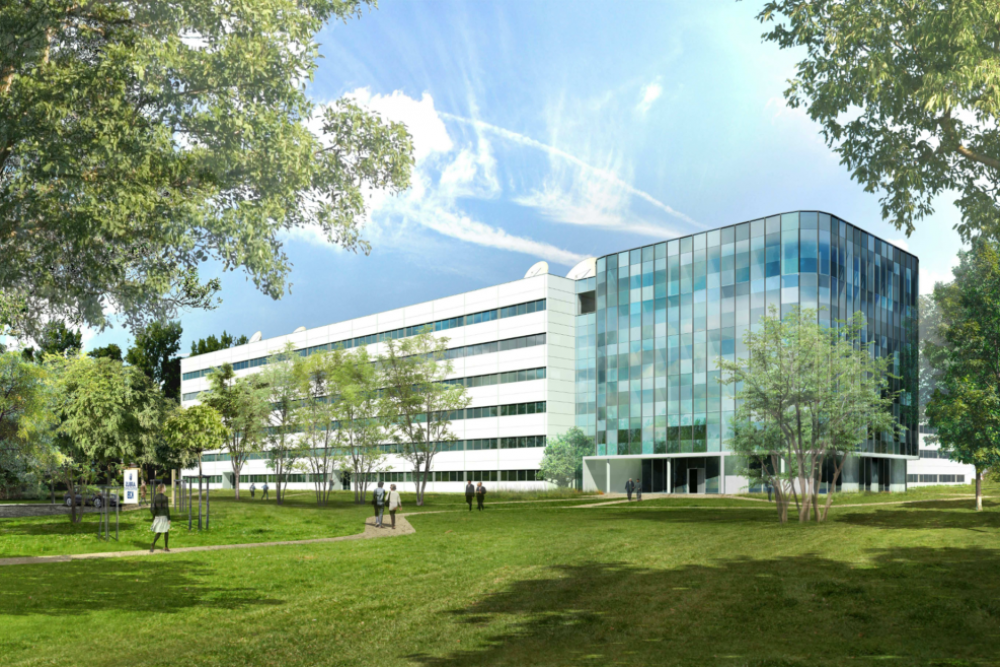 Located on the Toulouse site, currently one of the largest in the group with 3,000 employees, this new building will house both the Management (K2A) and Research and Production offices (K2B). The building is deliberately designed to assert these two entities: K2A with its vertical weft glass skin, K2B with the white horizontal bands.
Its contemporary style is discreet and is consistent with the existing volumes on the site. Short construction lead times (16 months with delivery in August 2019) and controlled costs, without sacrificing quality standards for these 14,500 m² of BREAM-certified modular offices at the Very Good level.
A concept developed by Kardham Cardete Huet Architecture in collaboration with GIE Burothèque.