Paris La Défense
Renovation of the headquarters of the Public institution for the development, management, and leadership of the district La Défense, the first European business district
Leased 3 floors (17, 18, 19) in Tower B of "Cœur Défense" in order to consolidate Defacto and Epadesa employees
Project that ties together indoors and outdoors, through artworks that represent La Défense
Design thinking principle tailored to project mode, encouraging creativity
Voir les informations techniques
General Contractor:
Strategic outline
Space strategy
Technical and functional scheduling
Design
Execution
Furniture
Transfer engineering
The art of La Défense, the narrative of spaces

With its open-air museum, the first European business district is like no other: architectural works rub shoulders with works of art and create a strong cultural identity, so the establishment is proud. It is quite natural that this cultural and architectural heritage served as a decorative red thread for the premises that the client wanted to be unique.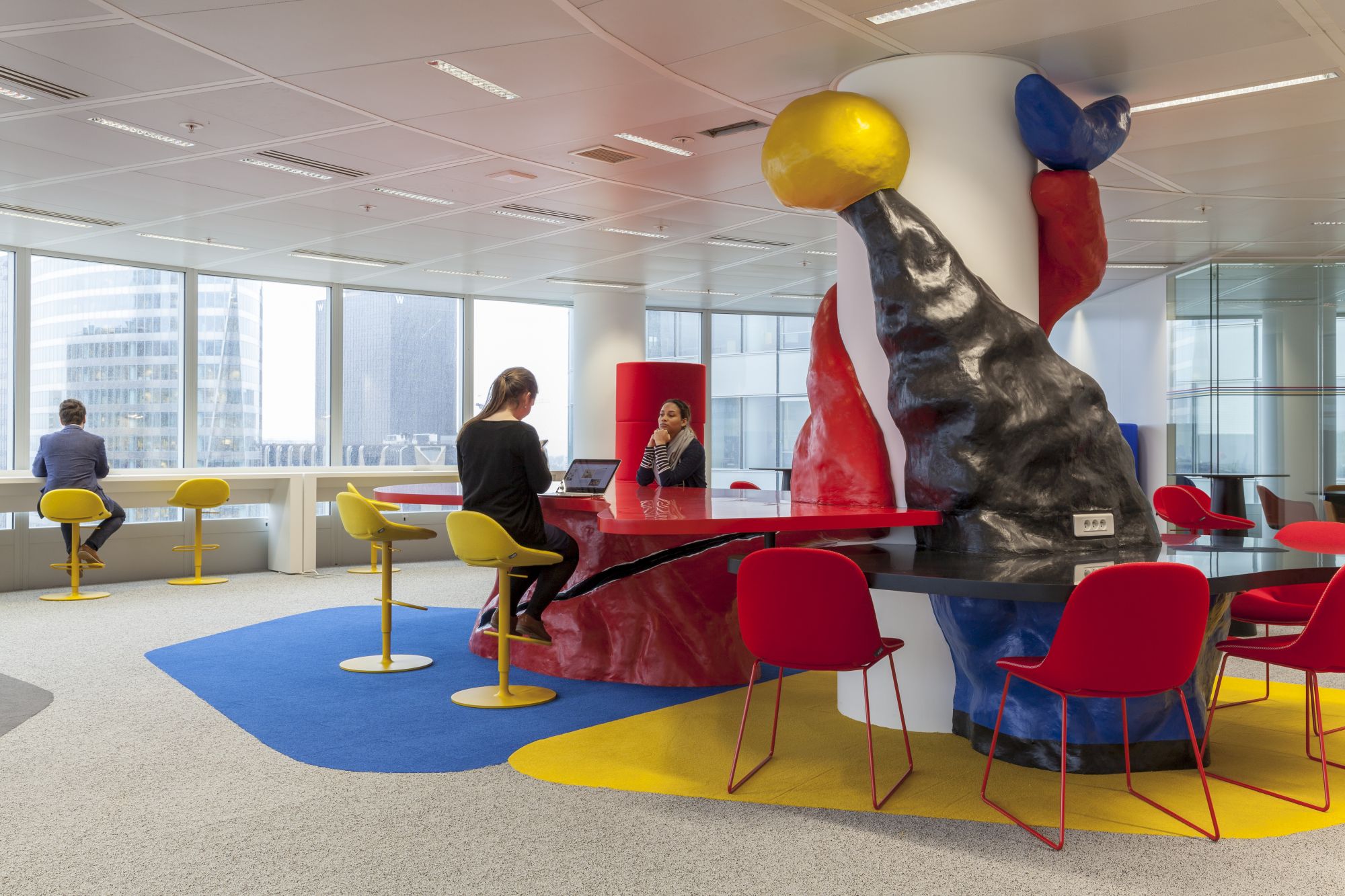 Inspiration from Joan Miró's "fantastic characters"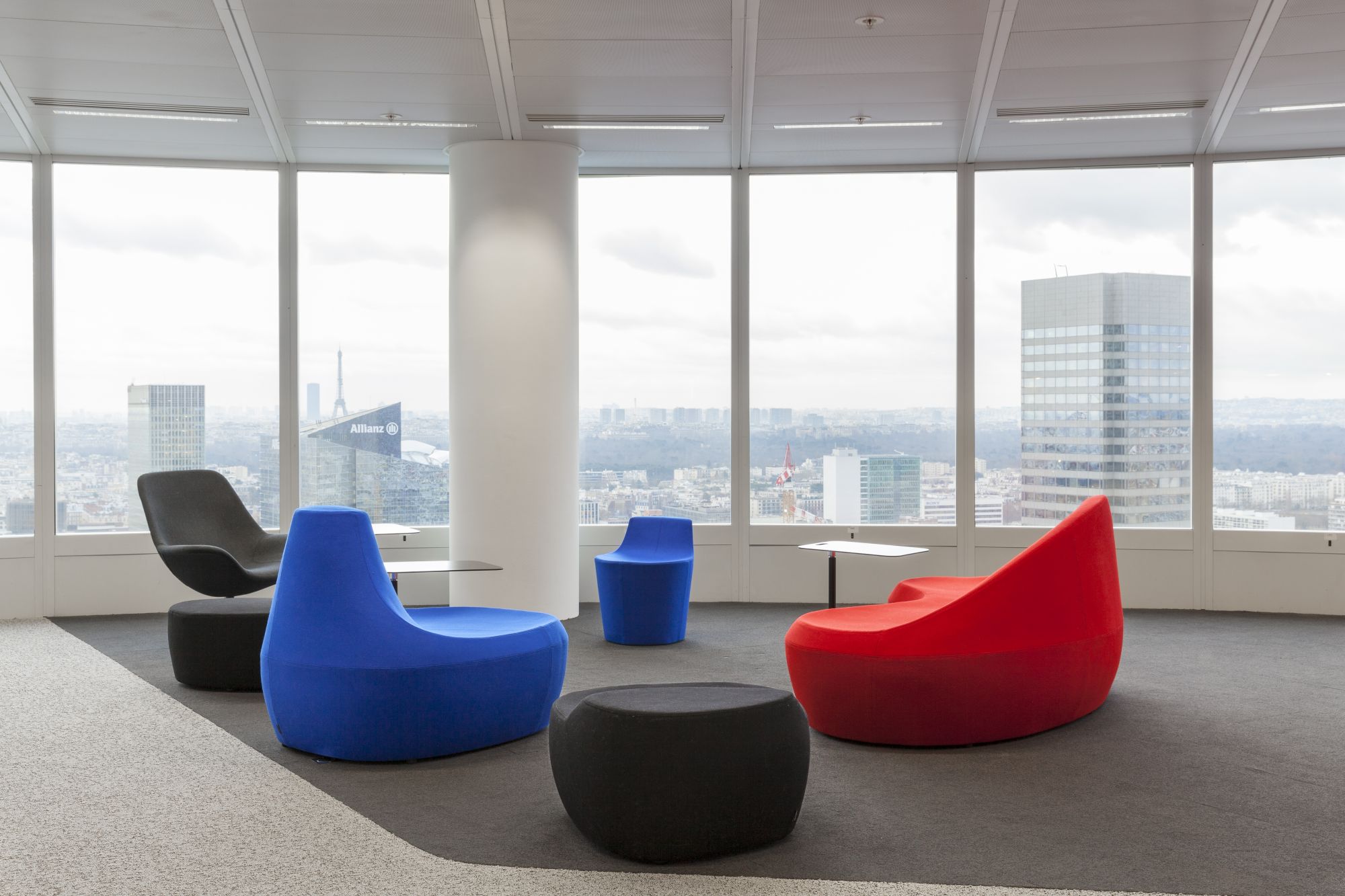 The colors of the furniture have been harmonized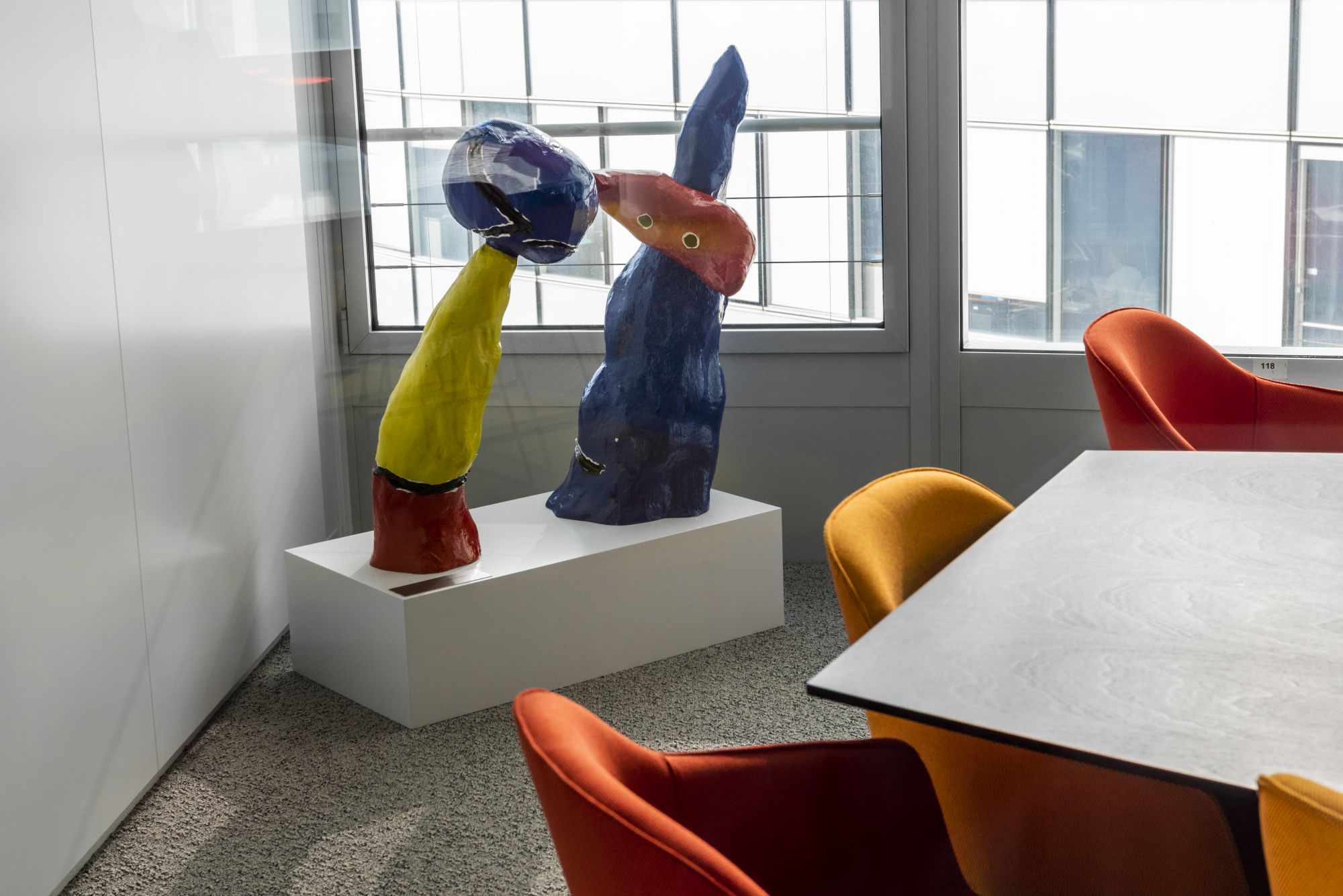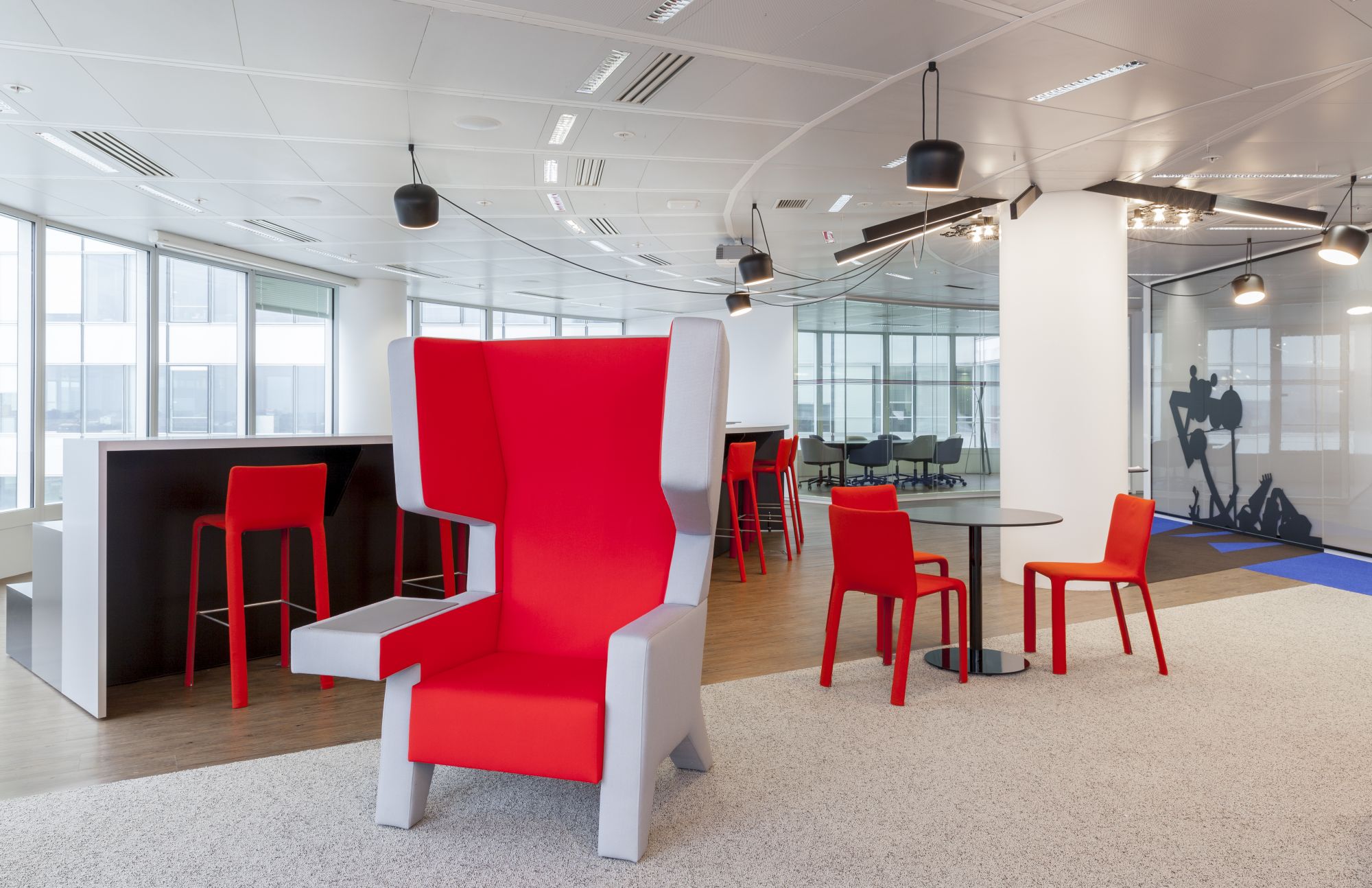 Inspirations from the works of Moretti's "Monster"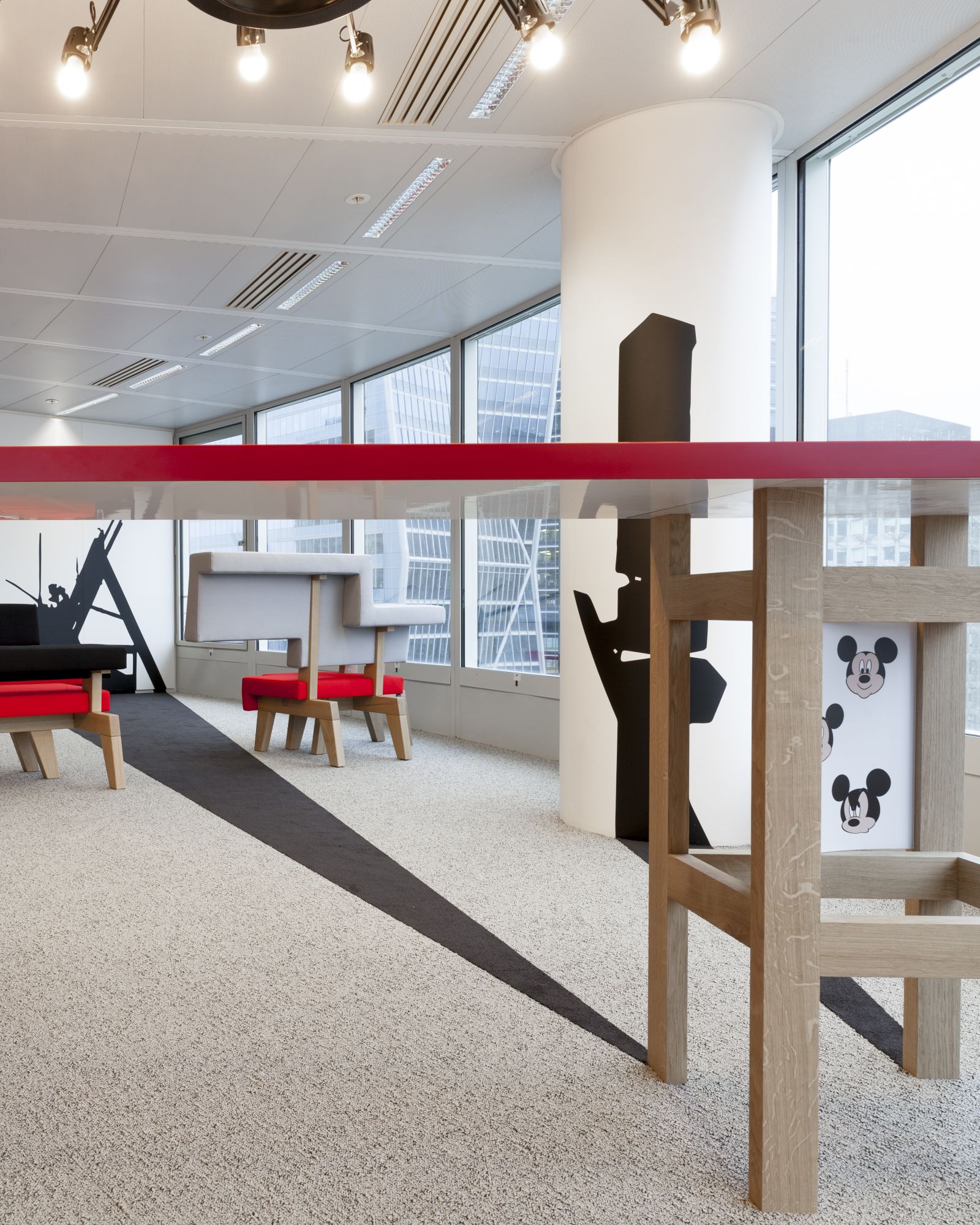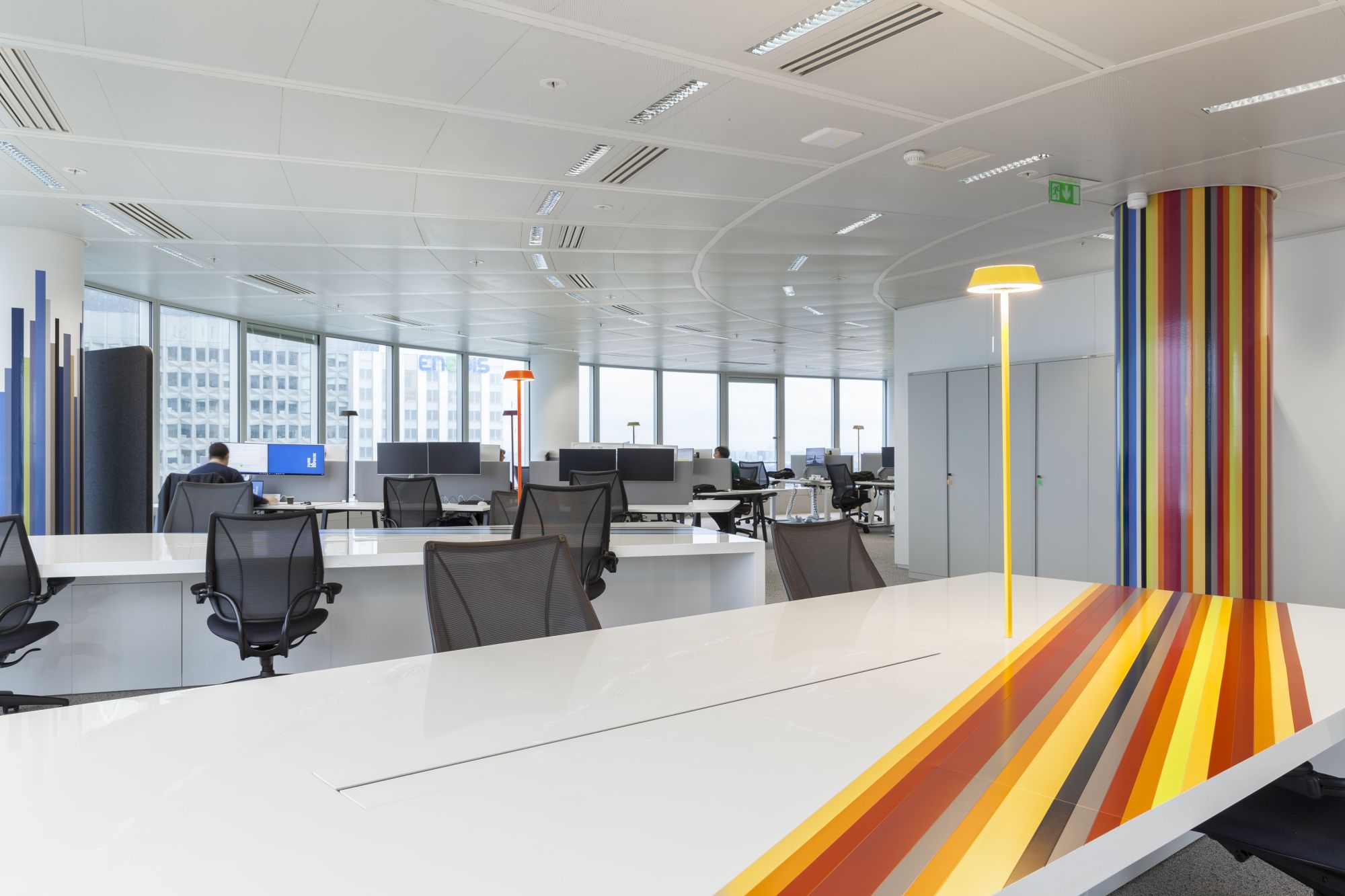 Inspiration from Raymond Moretti's "Cheminée"
Inspiration from the André Malraux Park in Nanterre, and the "cheminées végétales" from Edouard François: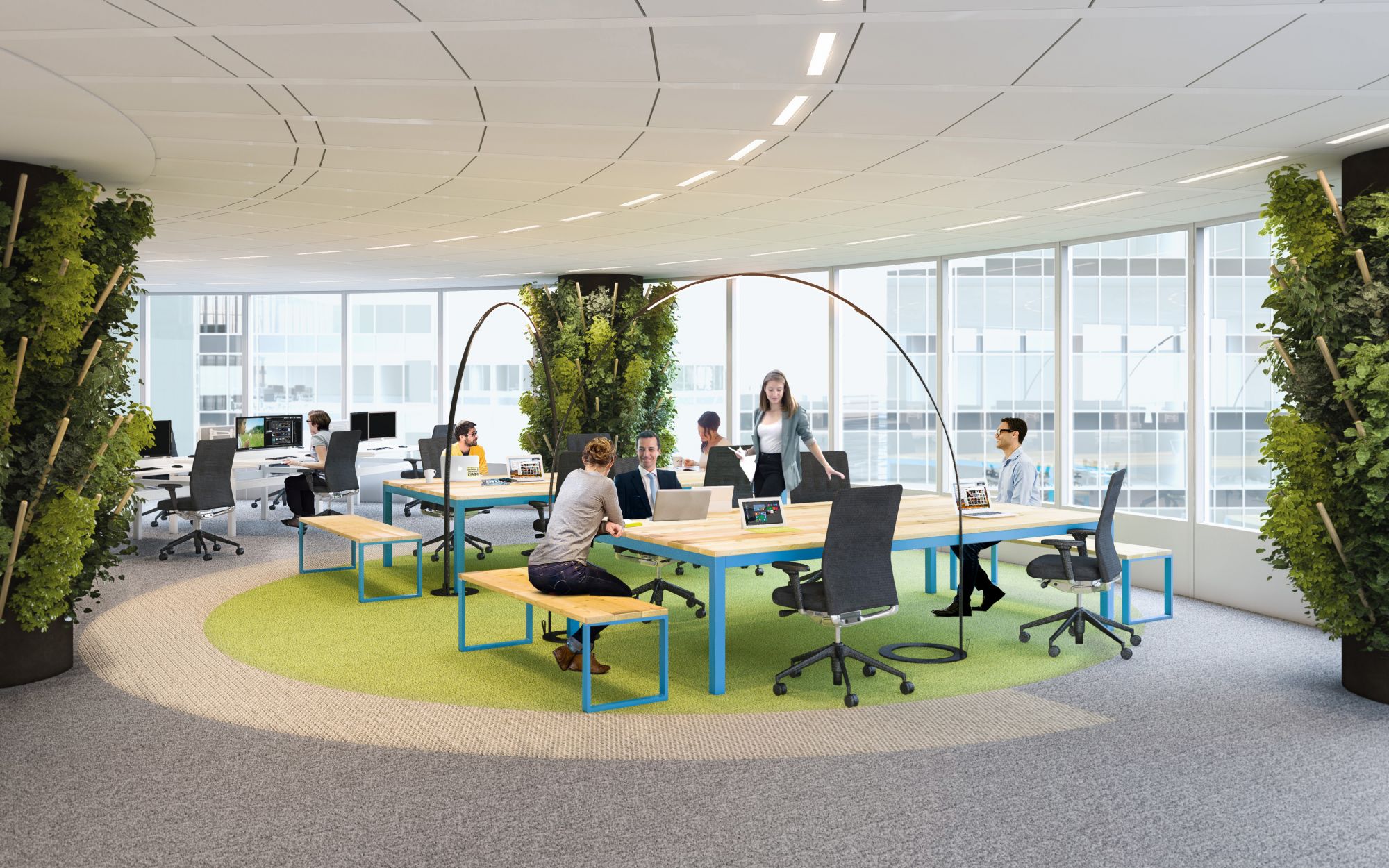 From 3D...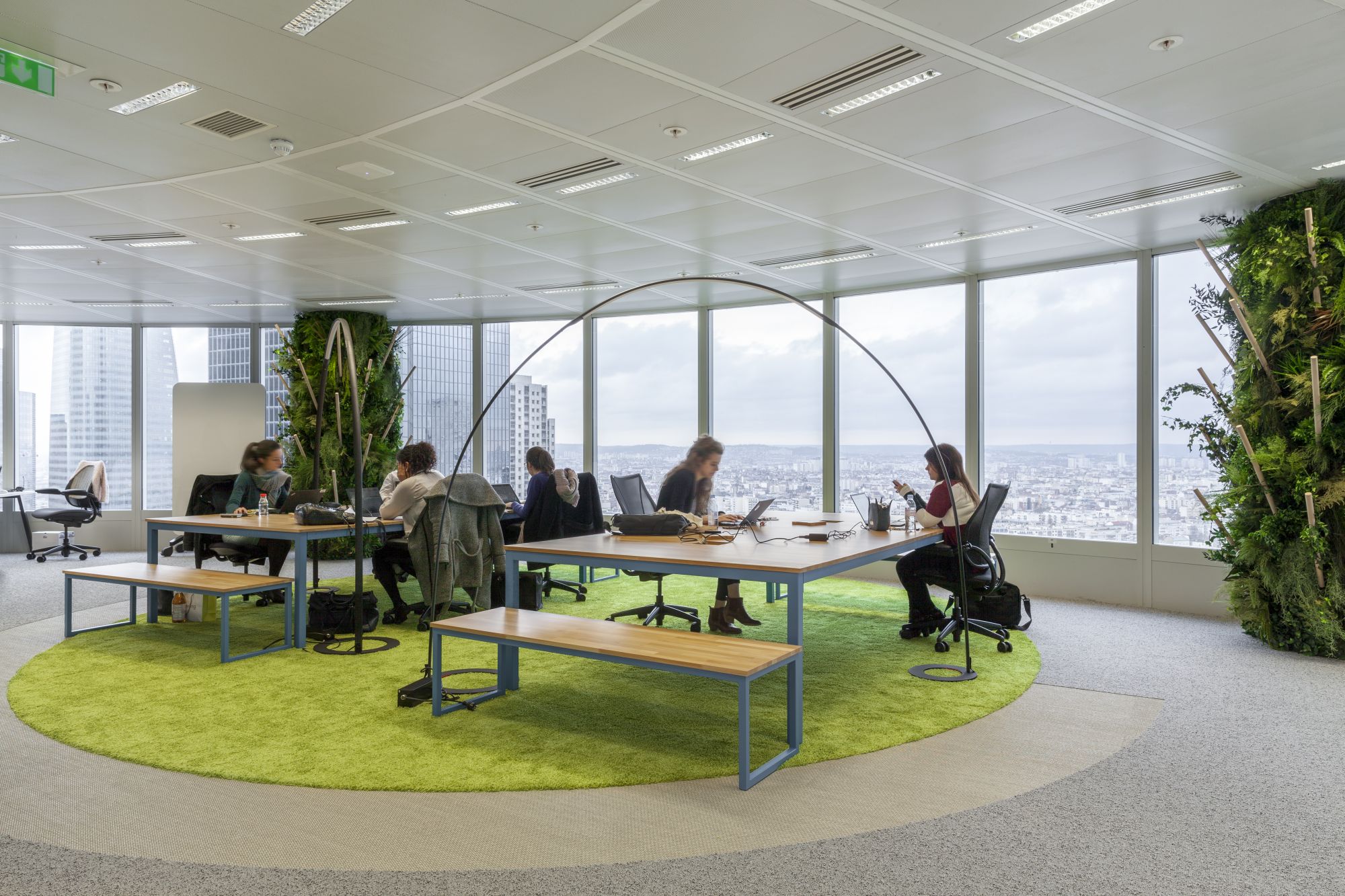 ...to reality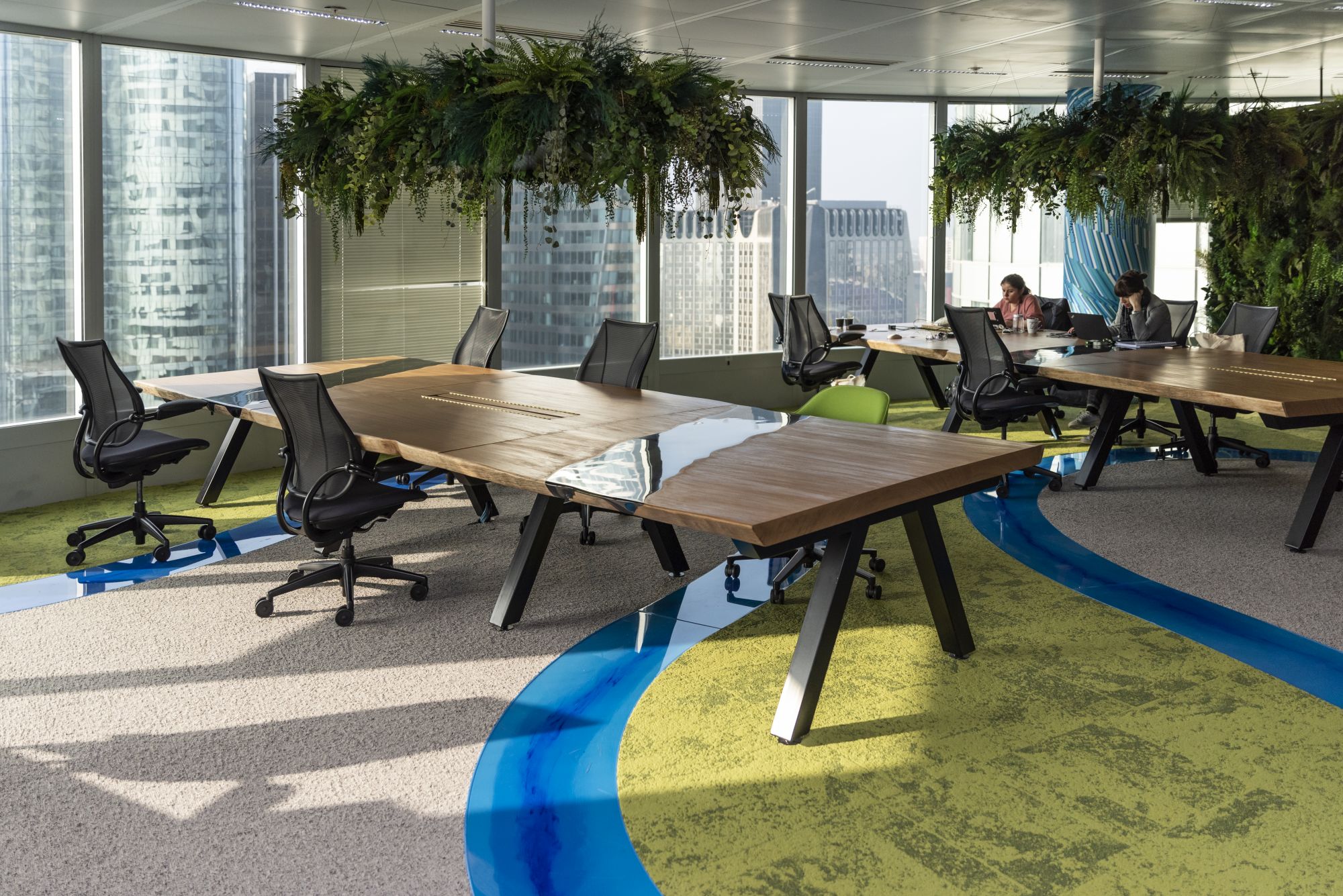 The loops of the Seine, symbolized by a resin encrusted in the ground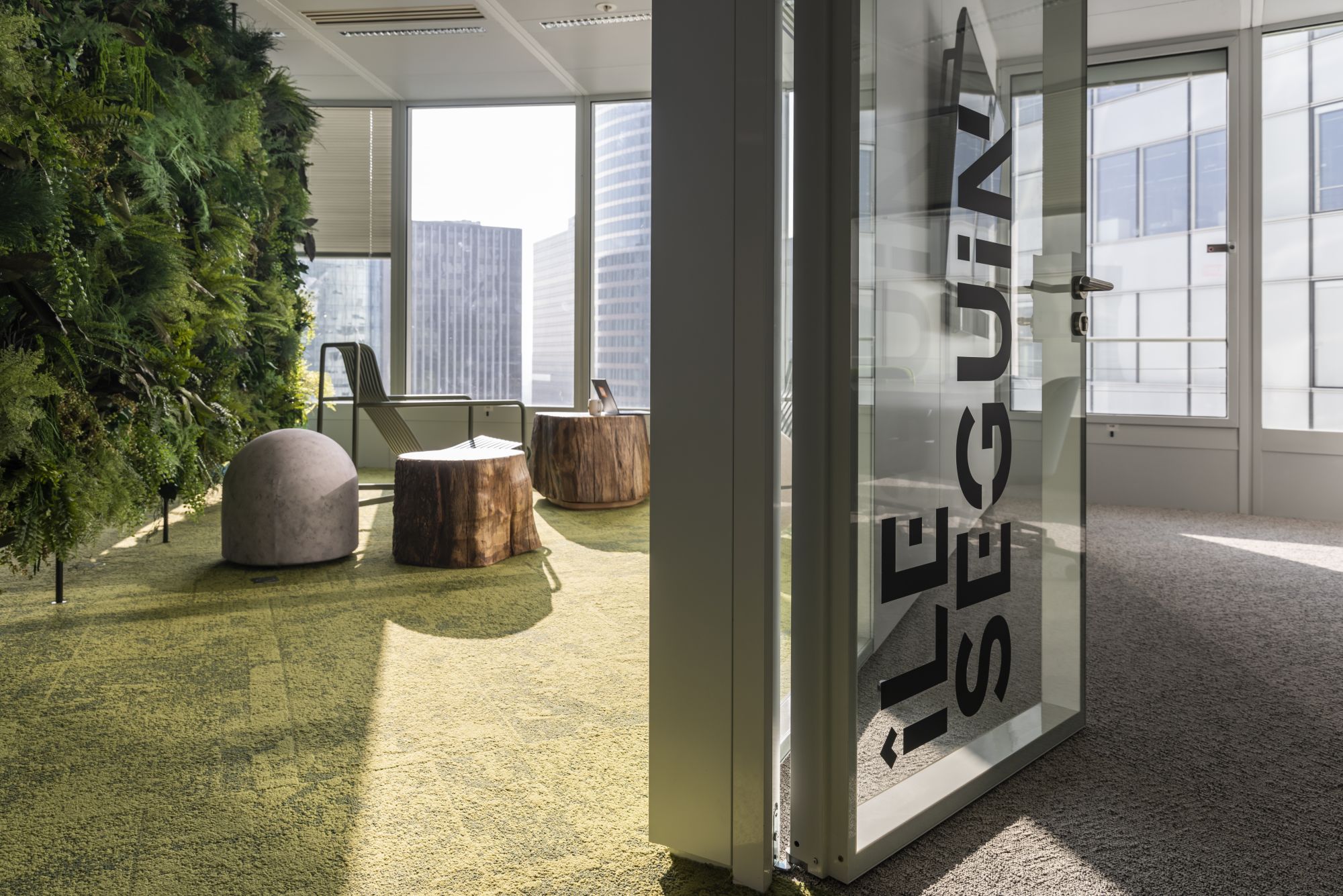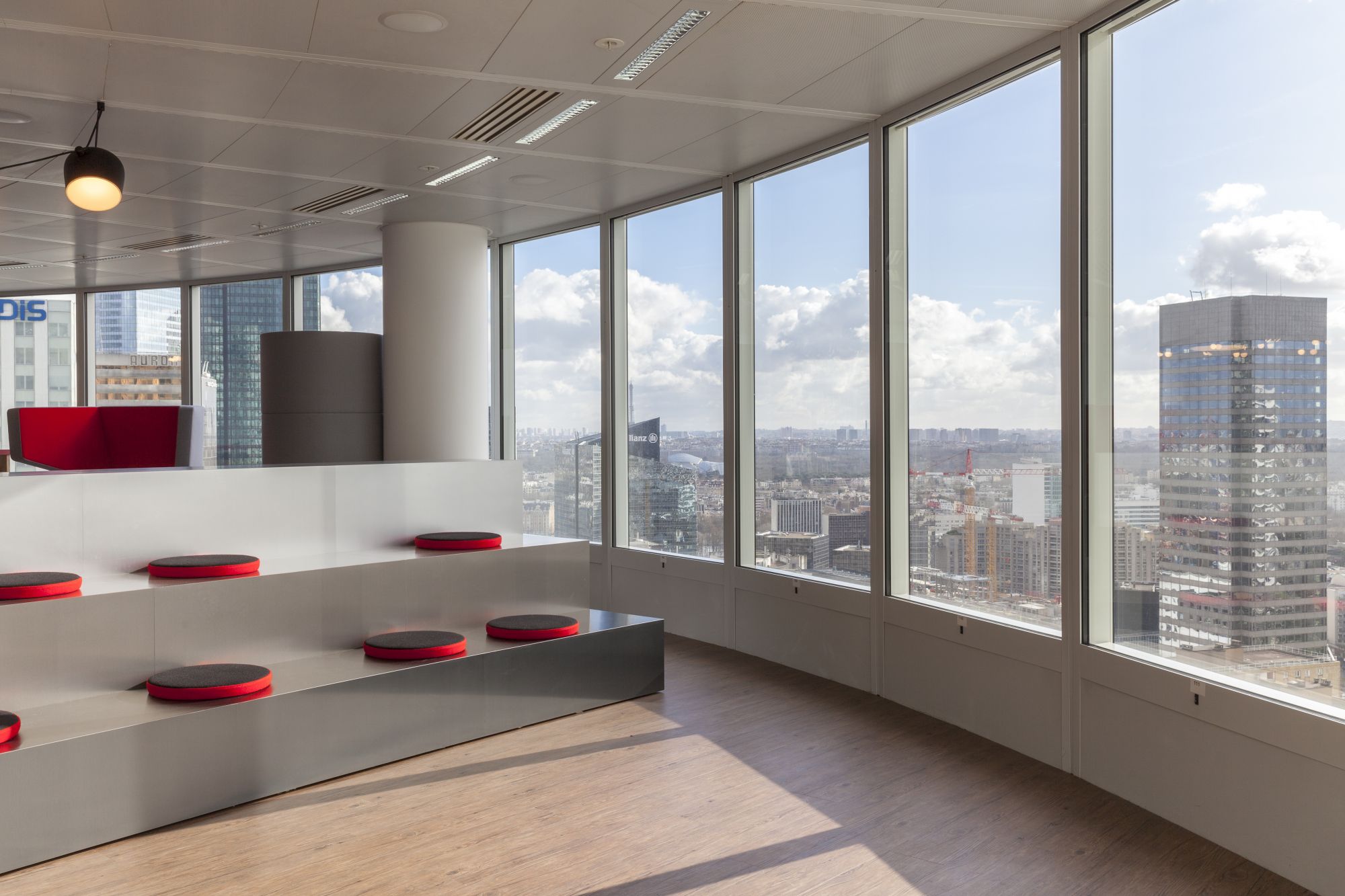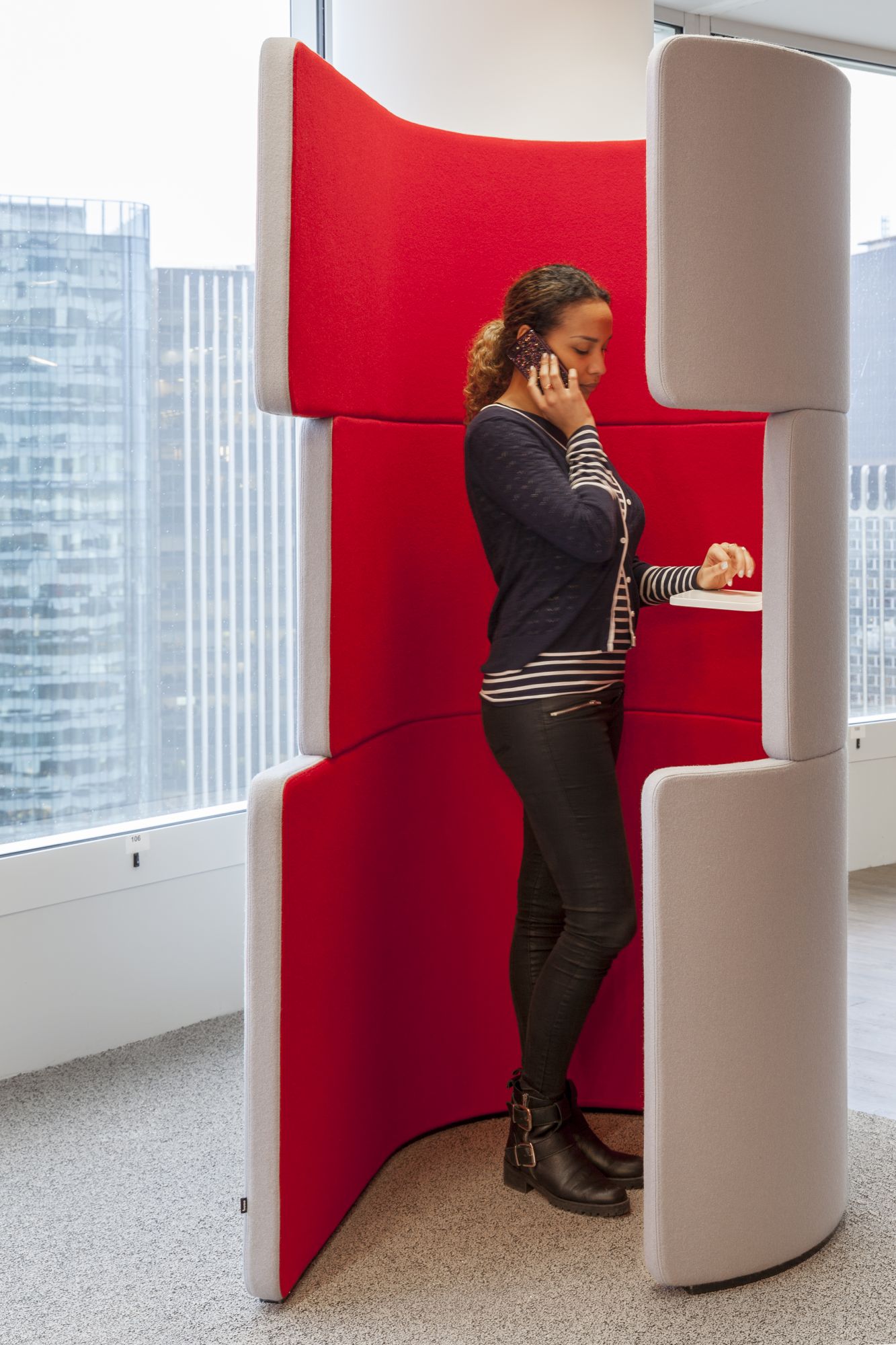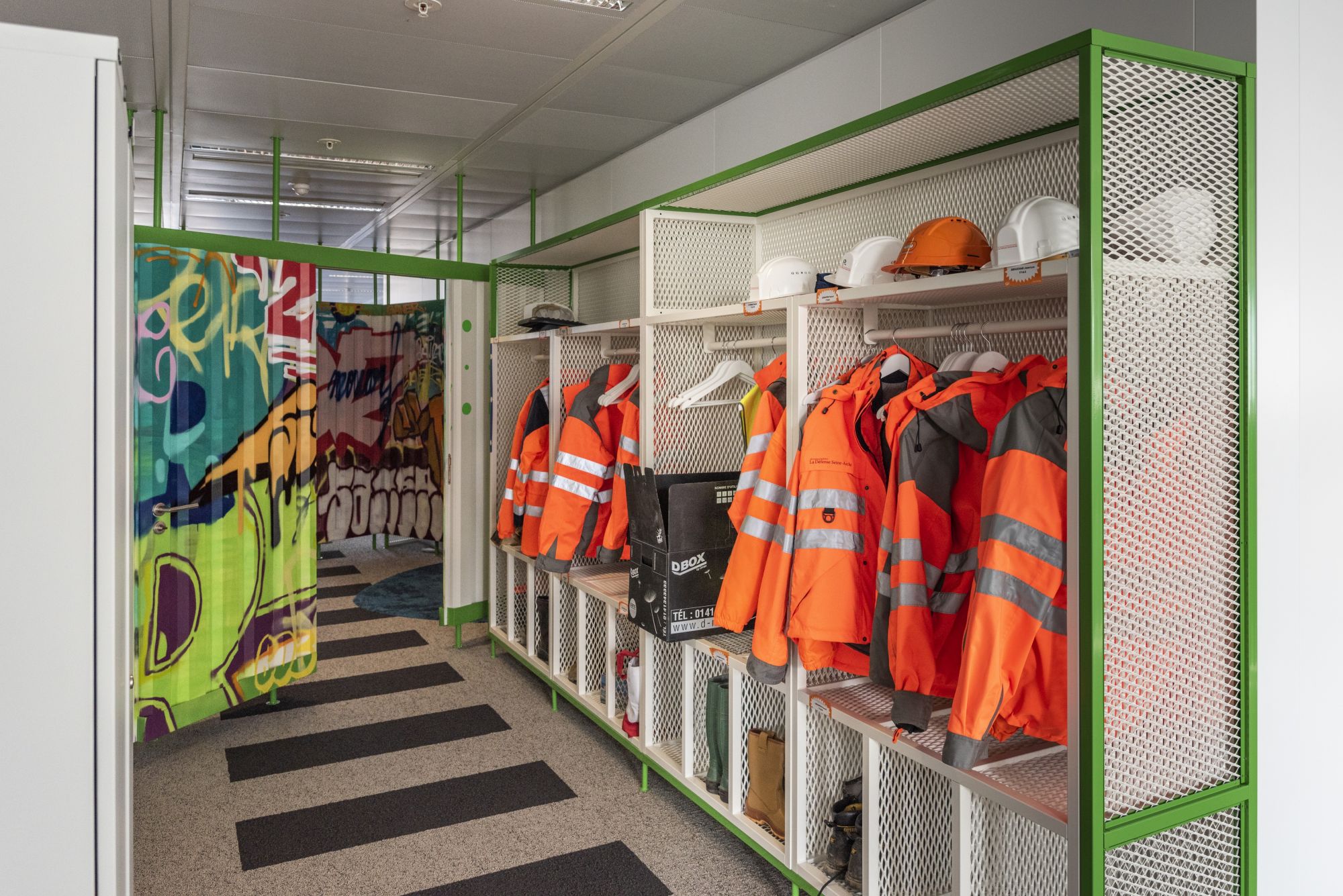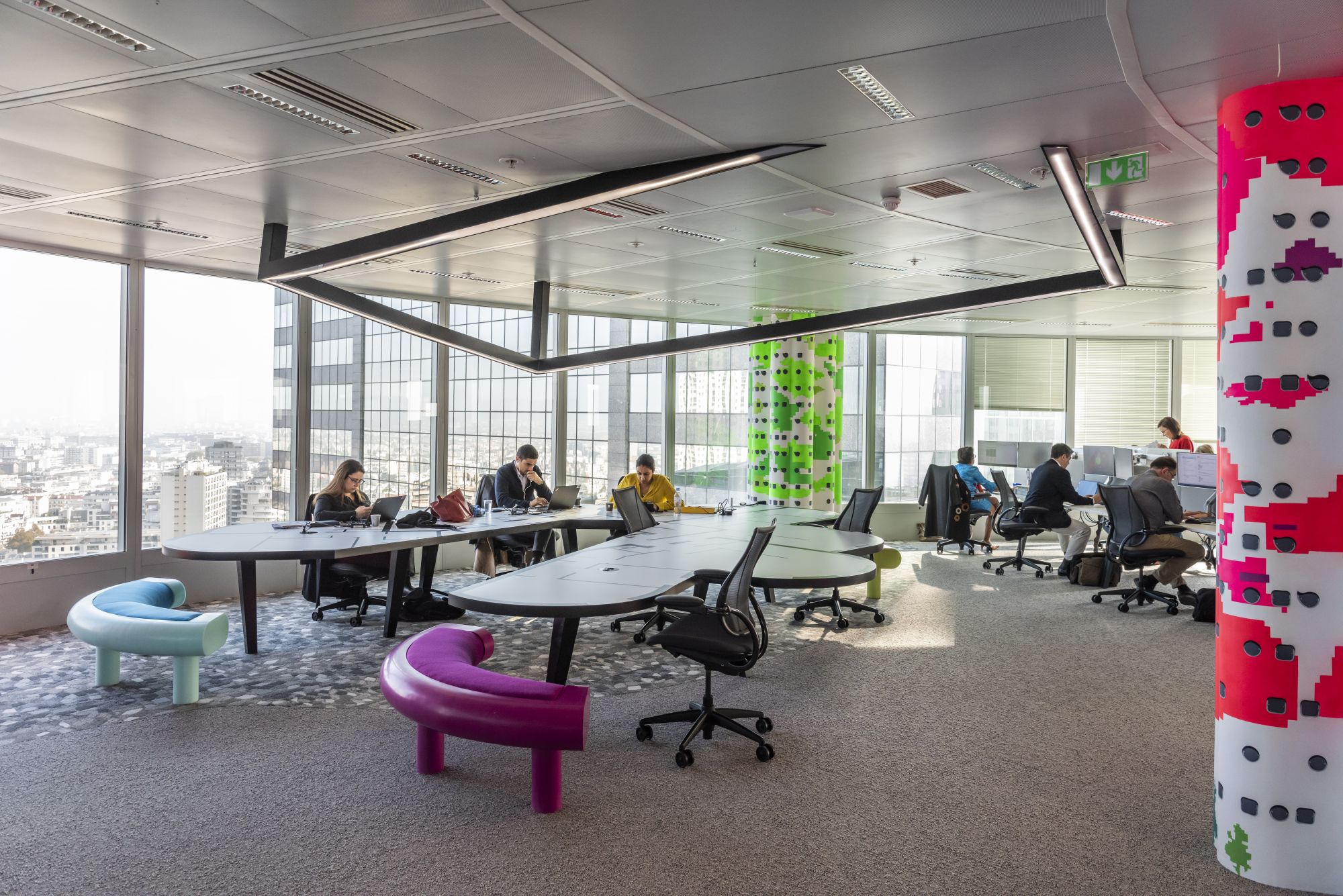 Inspiration from the Nuages ​​district of Nanterre
Technical informations
| | |
| --- | --- |
| Ville | Courbevoie (92) |
| Maitre d'ouvrage | Paris La Défense |
| Mission | Contractant Général |
| Surface | 4 800 m², 200 postes |
| Montant | 18.5 M€ HT |
| Livraison | 2018 |