References
Remand center - Basse-Terre, Guadeloupe
Remand center - Basse-Terre, Guadeloupe
Renovation and revegetation
Located in the city center, this building will be linked to the Palais de Justice and will benefit from local and bioclimatic architecture.
See technical information
The Basse-Terre remand center located in the city center, contiguous to the appeal court, is in an advanced state of dilapidation and significant overcrowding. The operation is planned in two construction phases: a first part of the remand center on the plot acquired after demolition of the buildings on rue Dugommier then, secondly, the deconstruction of the existing remand center and a second second phase of work. The whole will provide a completely new remand center.
The proposal for the new Basse-Terre remand center led by the APIJ (Public Agency for Real Estate of Justice) testifies to a functional and humanist architectural project very well integrated into the immediate environment of the neighborhoods marked by ages. The detention areas open on the interior side into green courtyards which have been the subject of maximum attention. All cells benefit from the sight to contribute to a certain appeasement. This competition was the subject of a competitive dialogue.
The site opened in February 2020 with the first demolitions.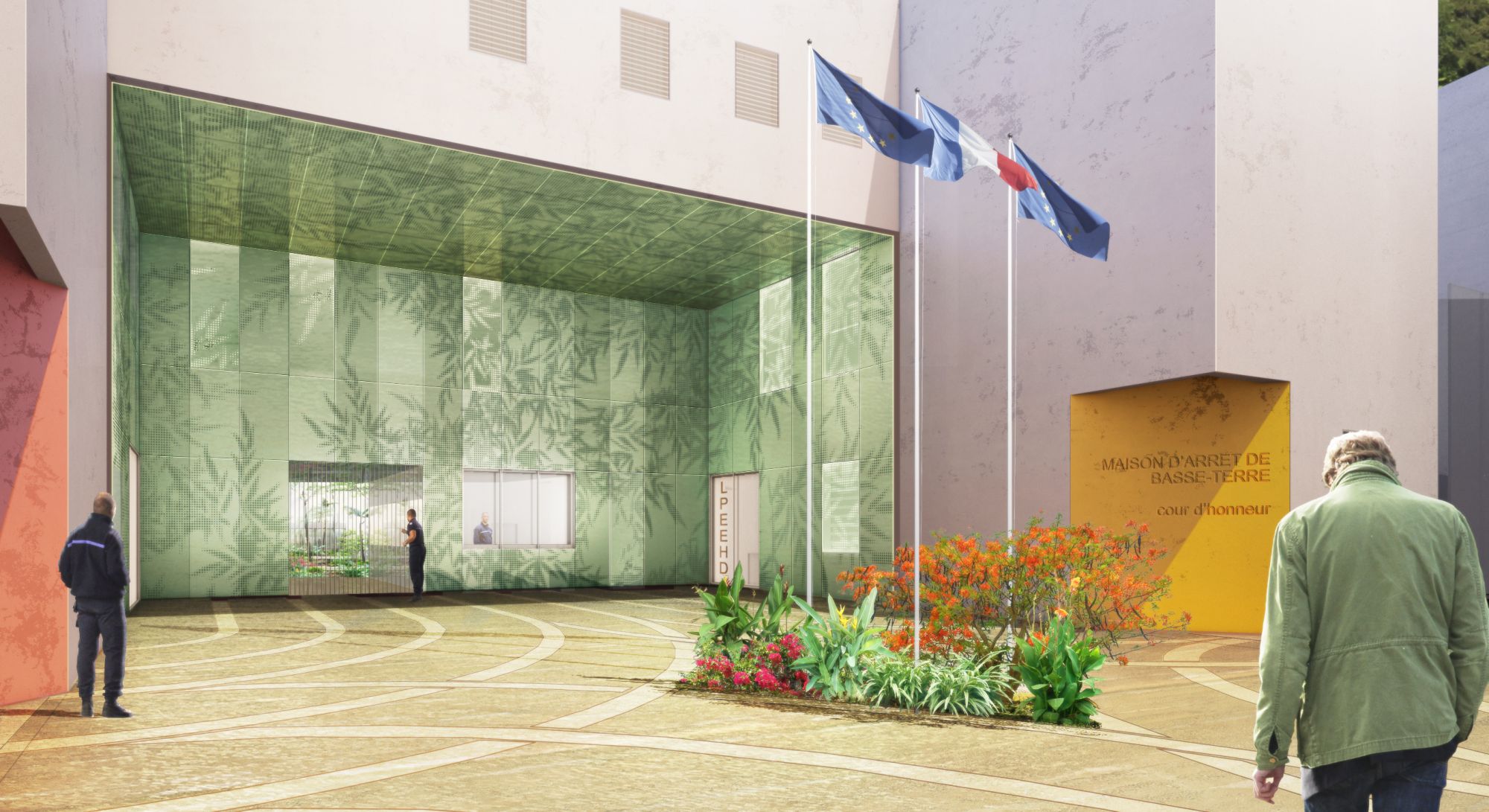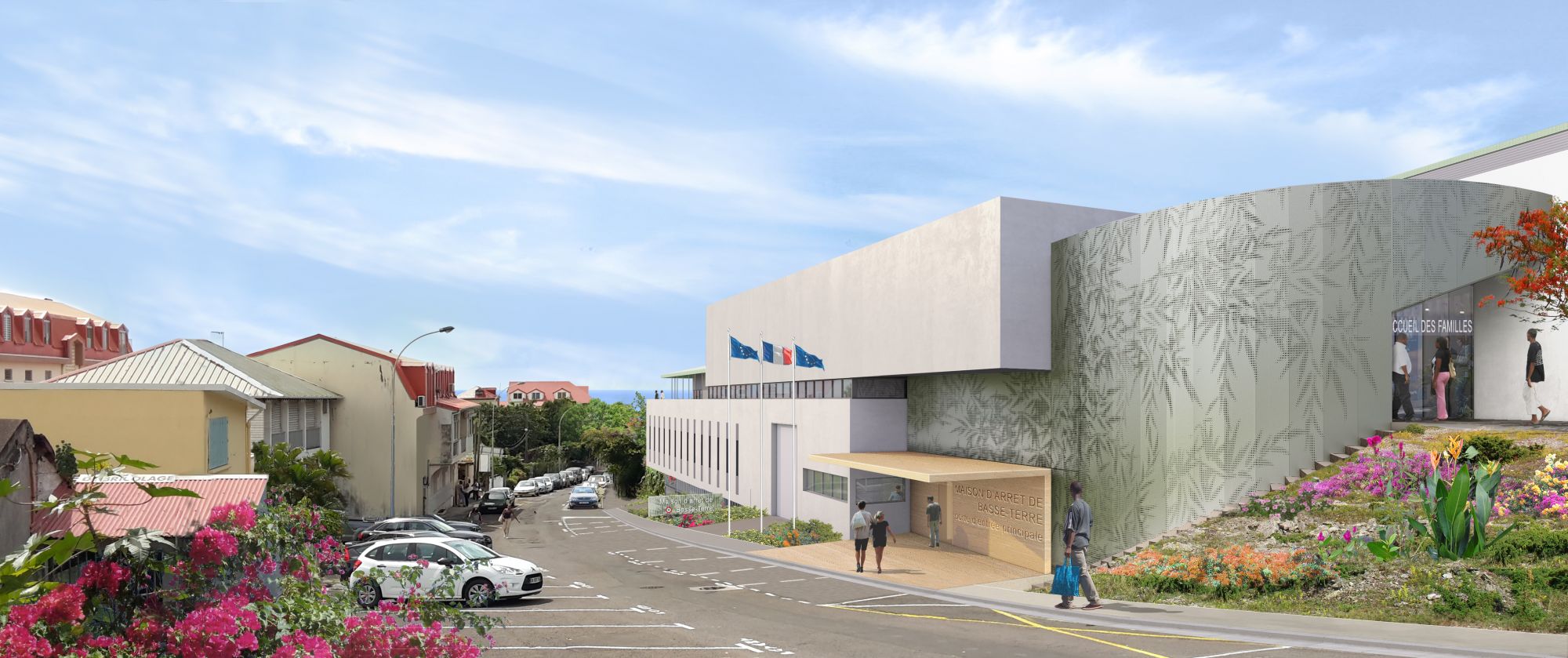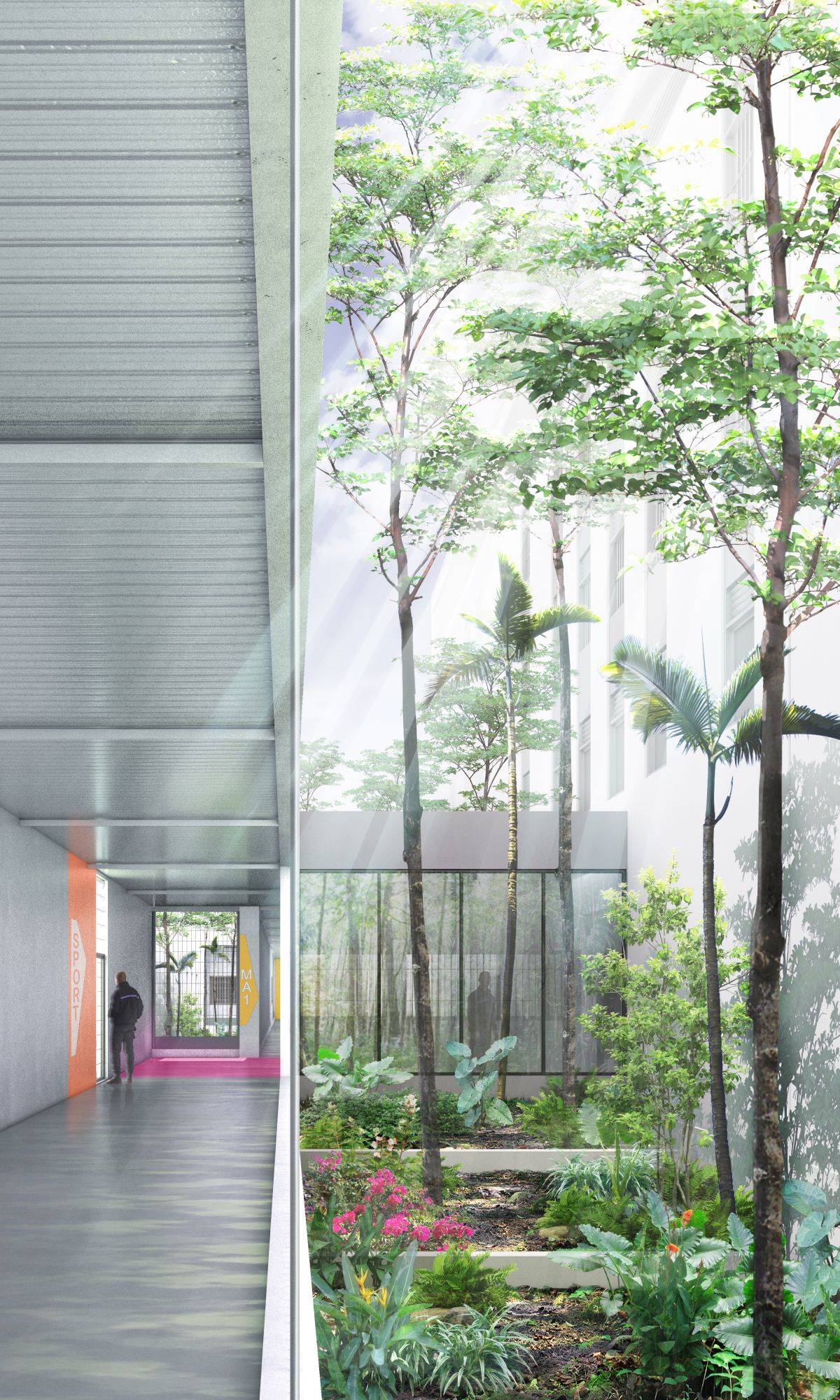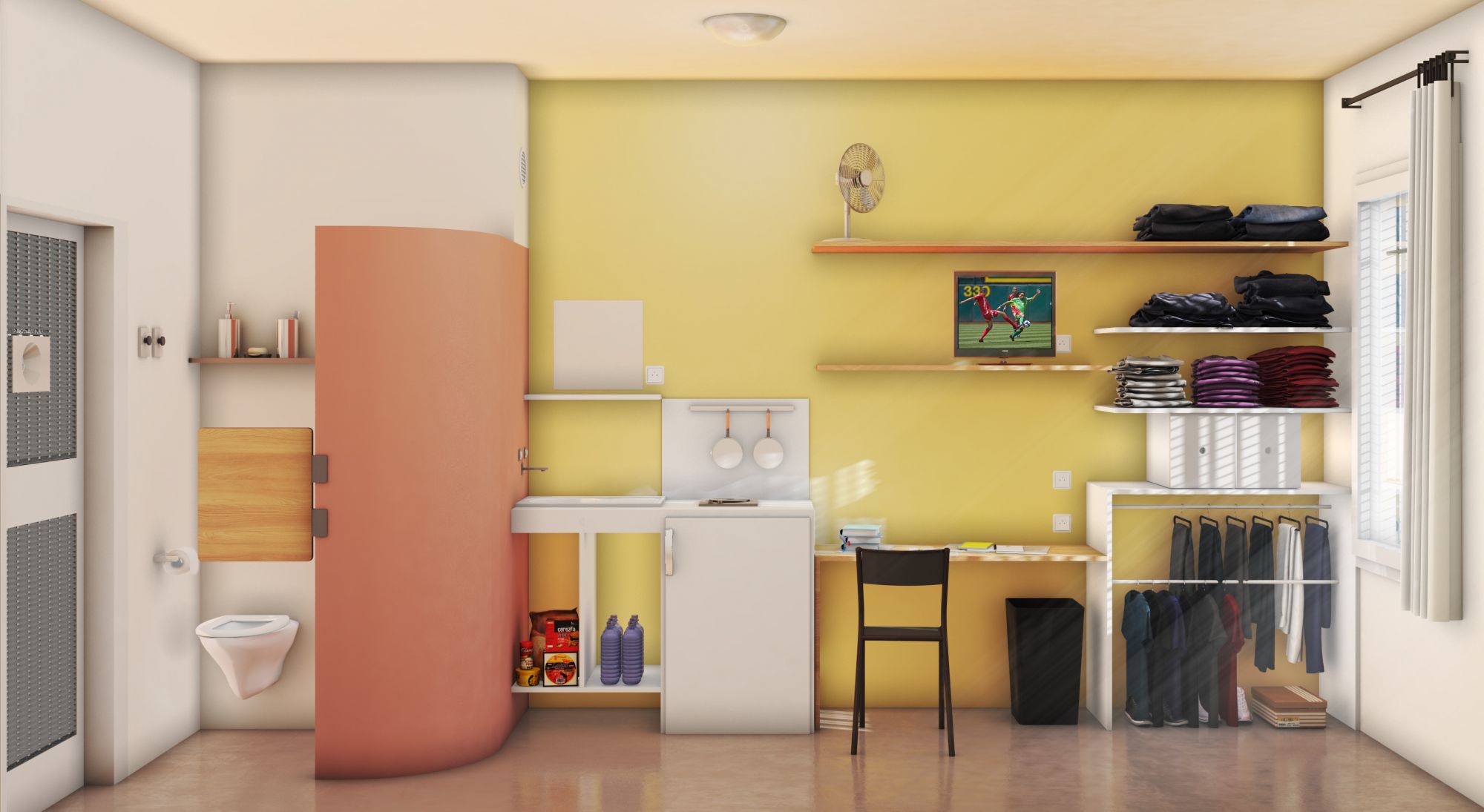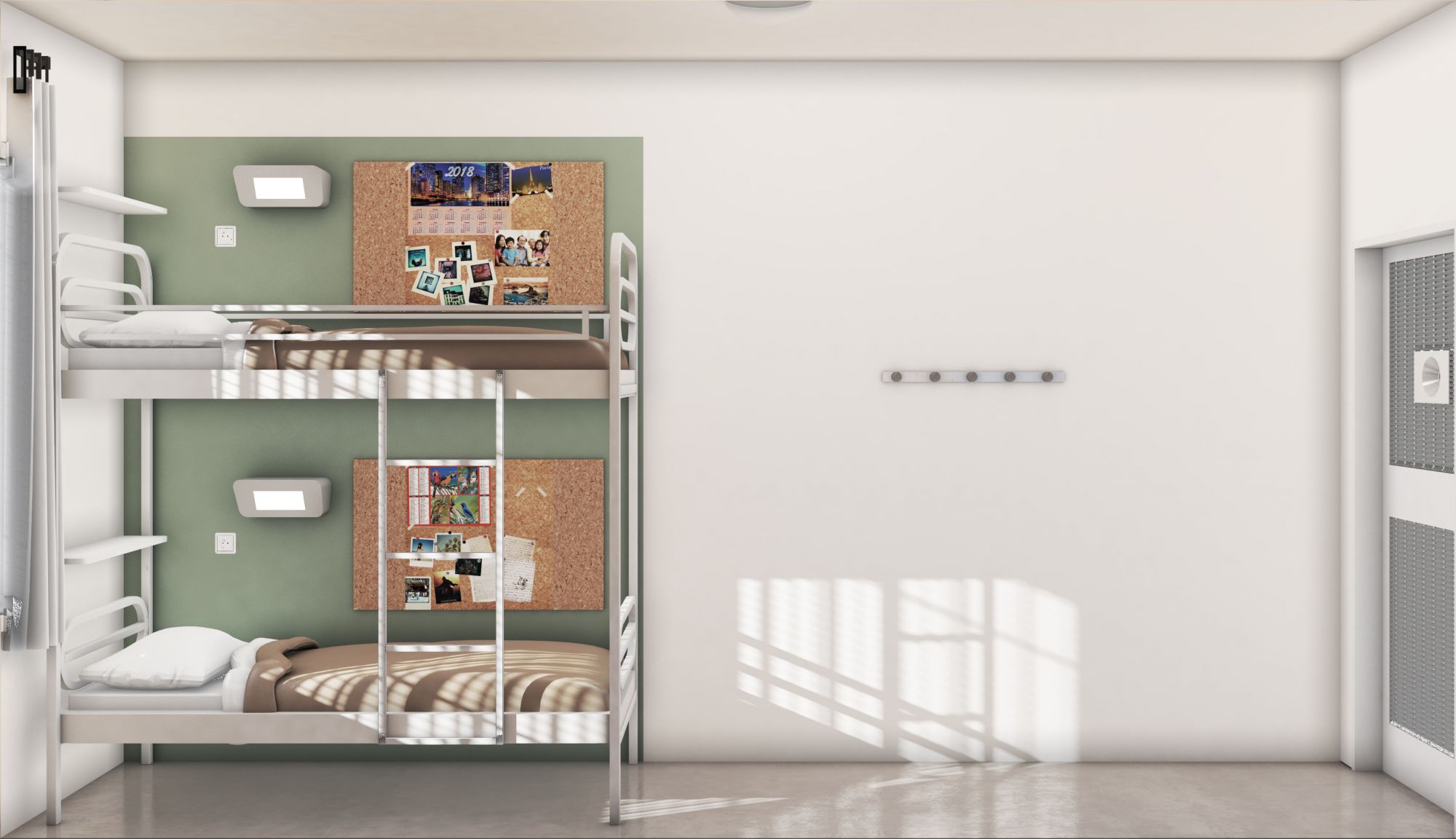 Technical informations
Project owner
APIJ (Agence publique pour l'immobilier de la justice). Representative : Bouygues Bâtiment
Partners

Luc Martz & Associés Architectes, Egis Bâtiment Antilles & Guyane, Delta ingénierie SAS

Capacity
200 inmates
Mission

Architectural design, monitoring of architectural compliance during the construction phase, OPR and BIM management during the Studies phase

Area
14 120 m²
Price
44.5 M€ HT
Year

S1 2020 to S2 2021: Construction of the extension and transfer of detainees to the new extension
S1 2023 to S2 2024: Construction of the new detention center and commissioning