Shopping Centre Leclerc Blagnac
European Shopping Centre Awards, Commendation refurbishments / expansions large
An extension with no less than 20,000 sqm for this vast commercial equipment and 1,500 new air parking spaces, essential for the proper functioning of this place on the outskirts of the city.
See technical information
The first image offered to the visitors is that of the skin of the 3 higher levels of the carpark.
The vertical vents comprise a range of colours, from green to blue, seeming to appear randomly. The layout in strips, of various heights, is enough to make this large drapery vibrate. When associated with the movement of a vehicle, the drapery creates a kinetic vision of the place.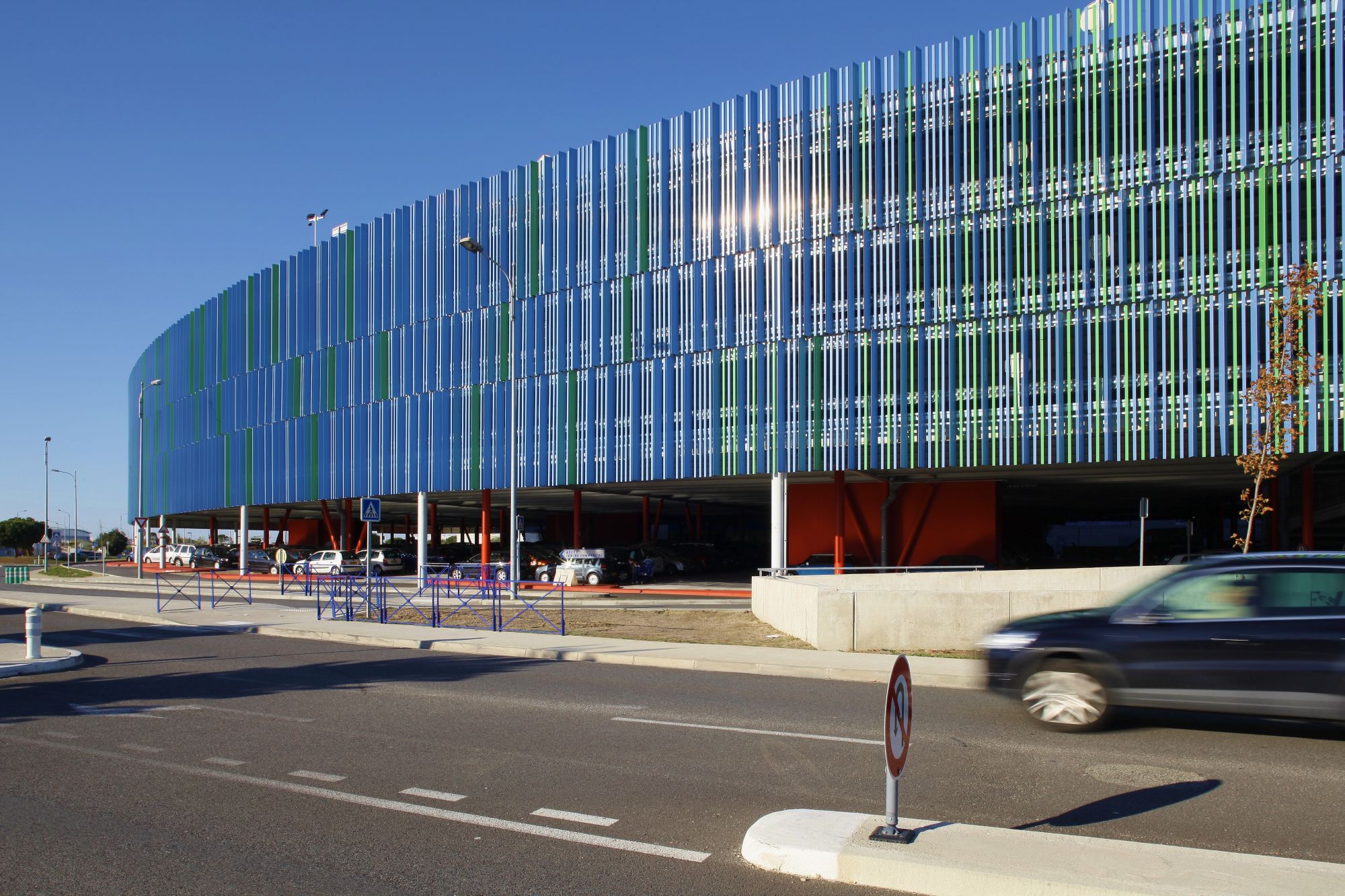 Colors, from green to blue, accompany the kinetics of movement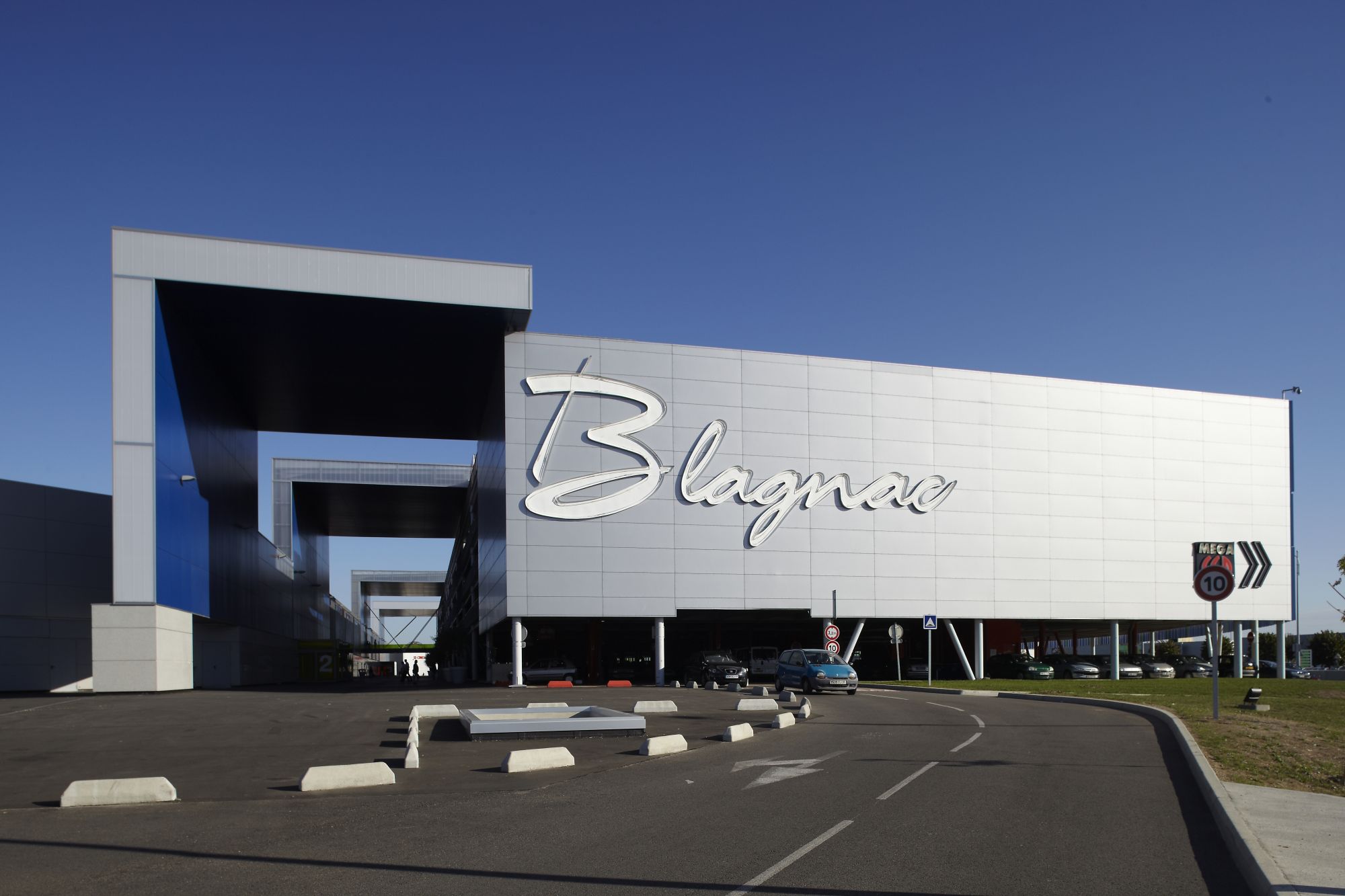 The air car park is rooted in the continuity of the shopping center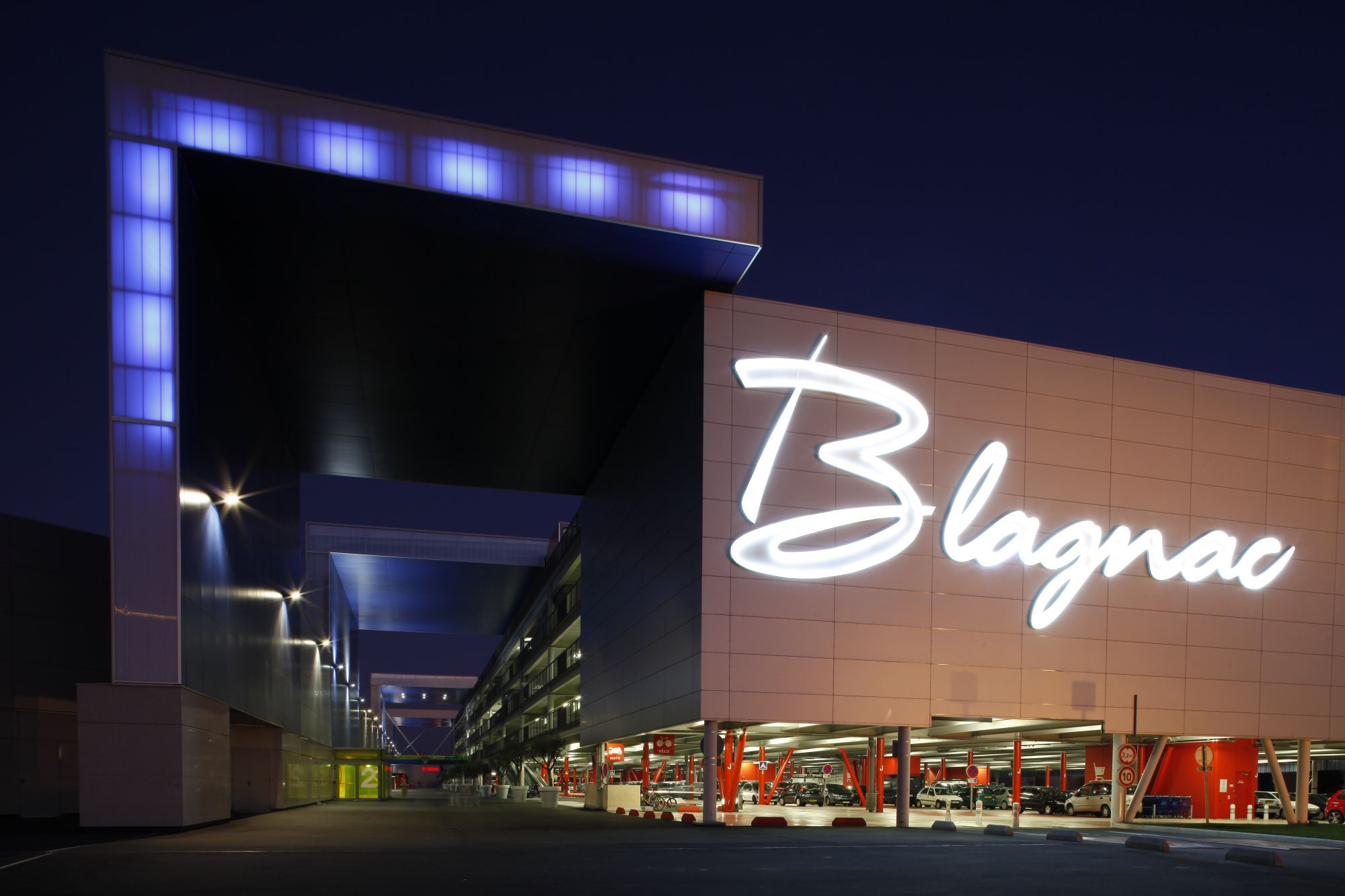 The car park remains anchored in the landscape at night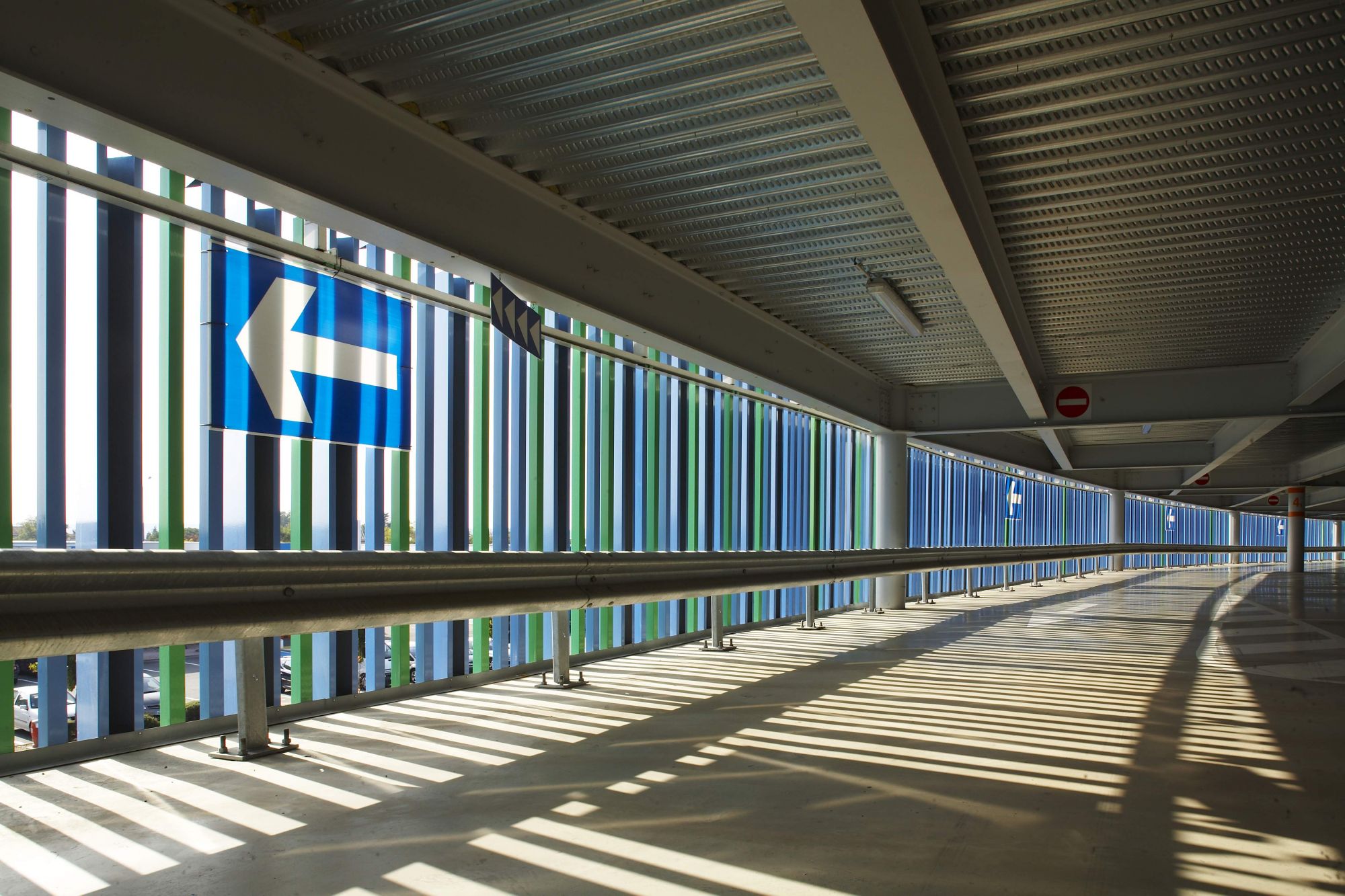 Traffic runs along the edges of the building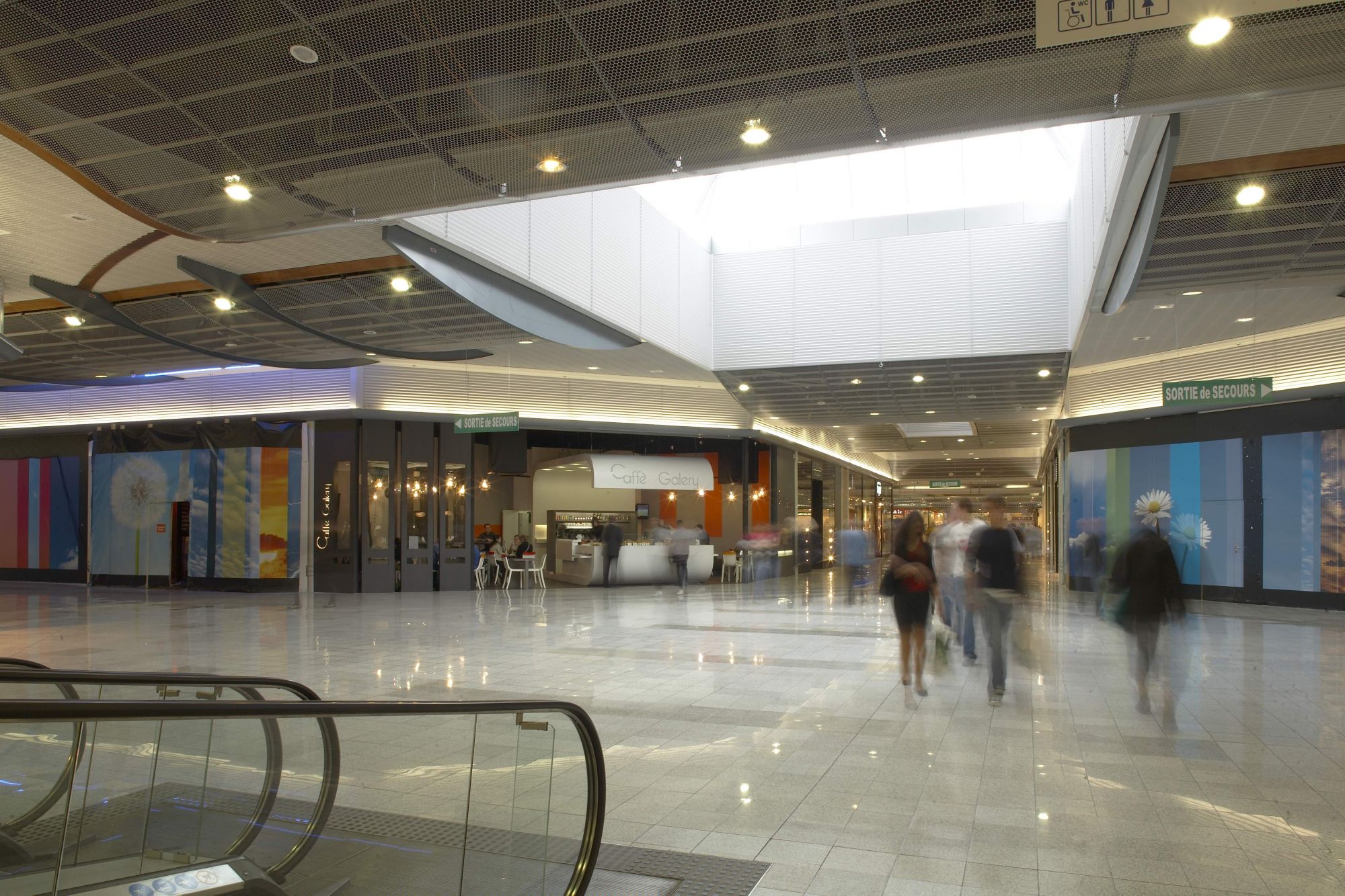 The skylight brings the maximum of the naturalness inside the center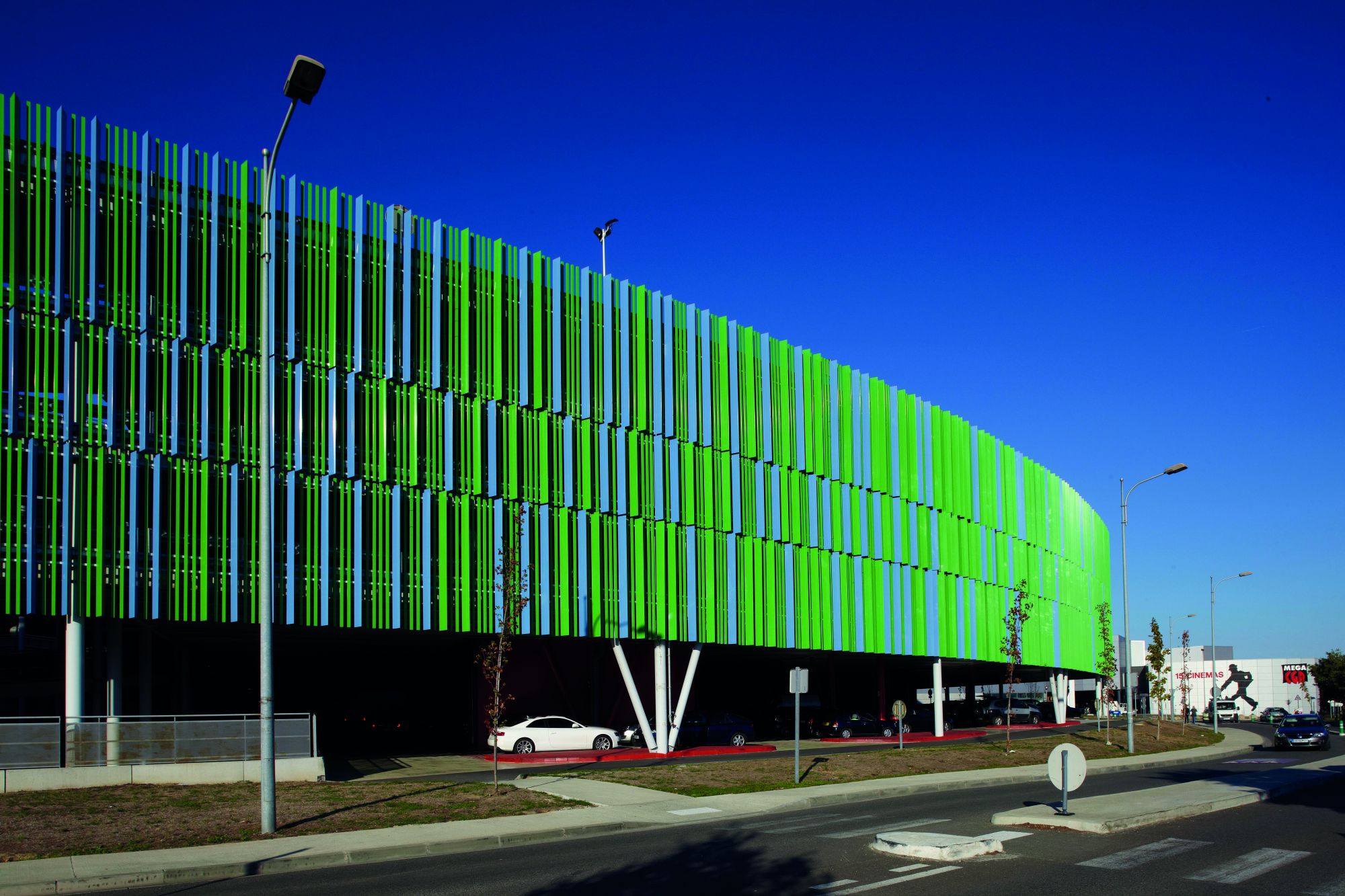 Technical informations
| | |
| --- | --- |
| Location | Blagnac (31) |
| Contracting authority | SAS Pierrenoble |
| Partners | Technique et Coordination, Barbanel, Oteis, Veritas, Norisko, Preventist |
| Mission | Full |
| Surface | 16,500 sqm |
| Parking | 55 000 sqm SHOB whether 1,750 places |
| Amount | 40 M€ HT |
| Delivery | 2006 |