The Garroussal Terraces
To stay better
The 40 dwellings, intended for both rentals and owner-occupiers, are laid out in three low rise units.
See technical information
The compact appearance of the volumes, all coated in white, is broken by a work on the full and the empty and on the color: numerous and generous terraces punctuate the facades and this effect is accentuated by the use of flat hot and radiant colors in the background of loggias. To protect them, white sliding breezes can fence outside spaces while allowing light to penetrate.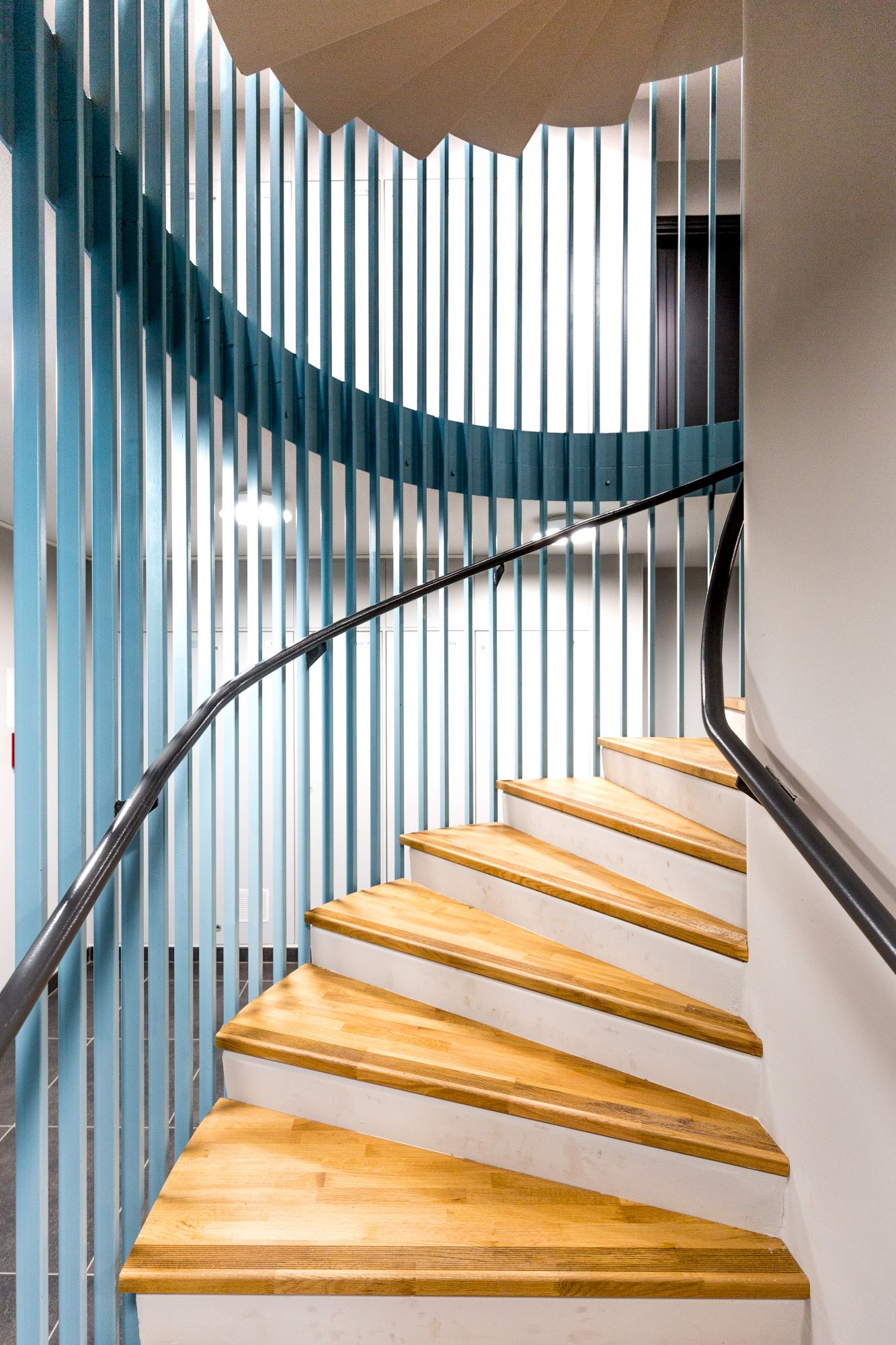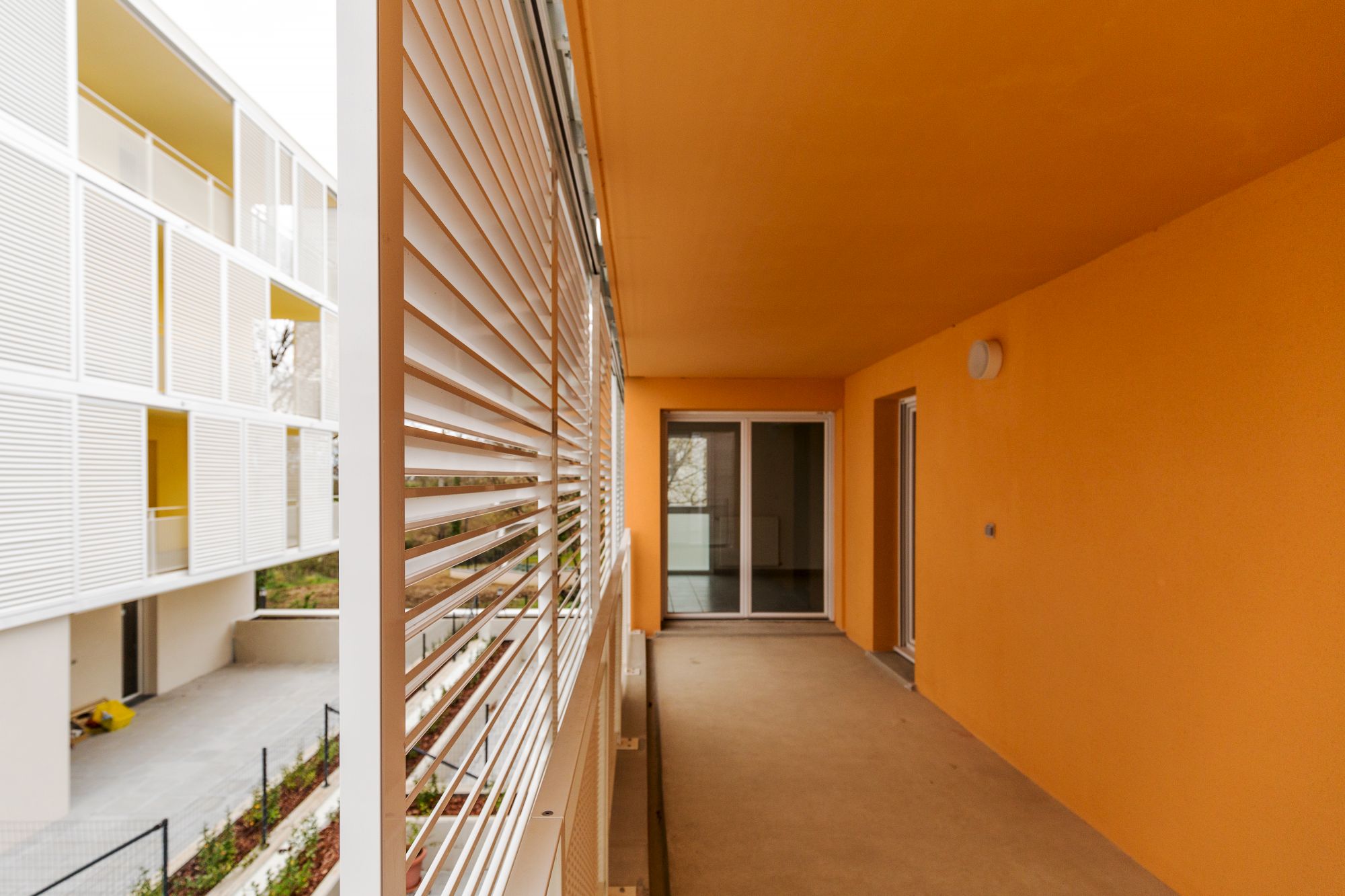 The coloured wall brings warmth and enthusiasm to the residents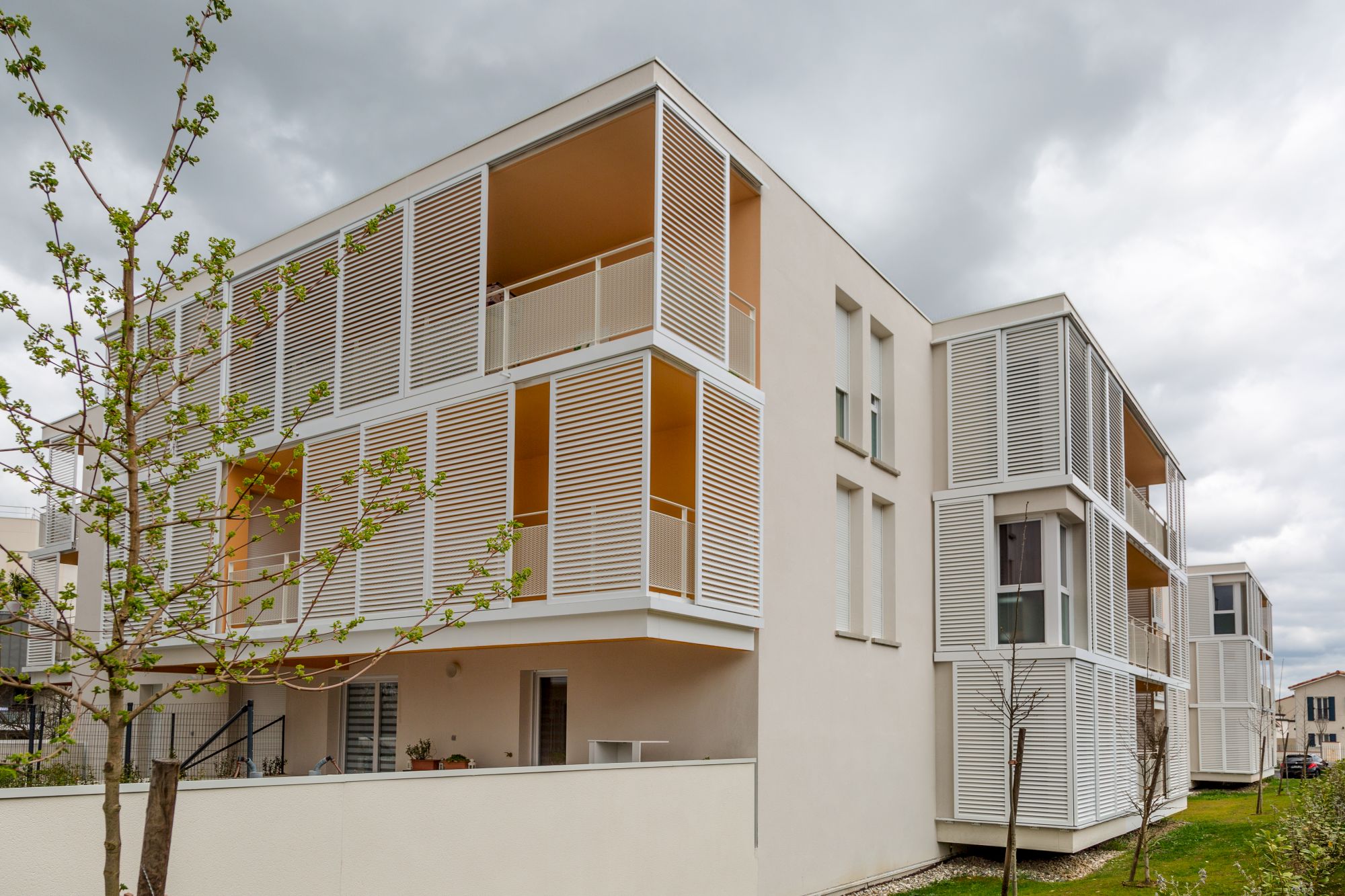 The white louvers filter the light from the two buildings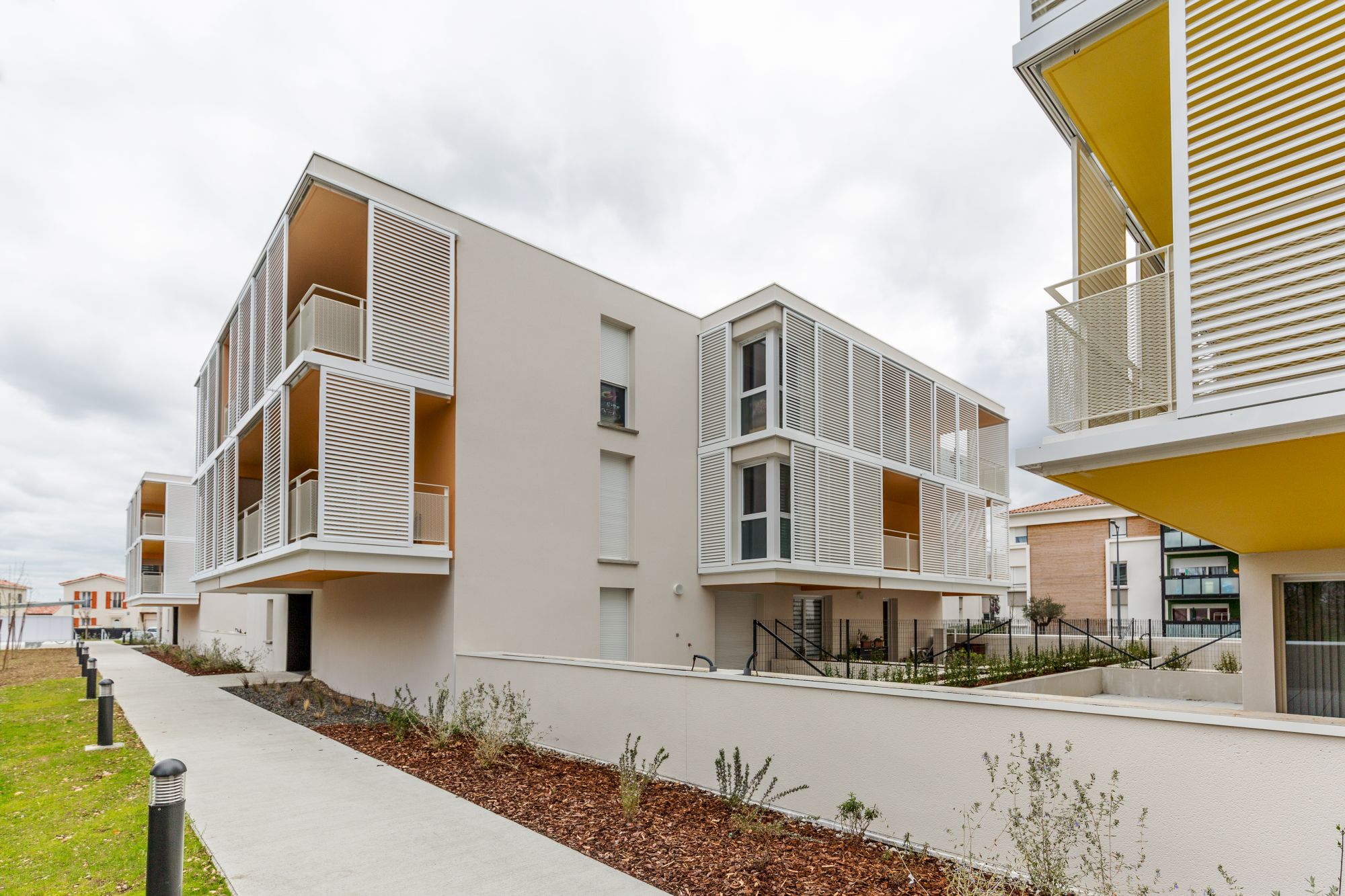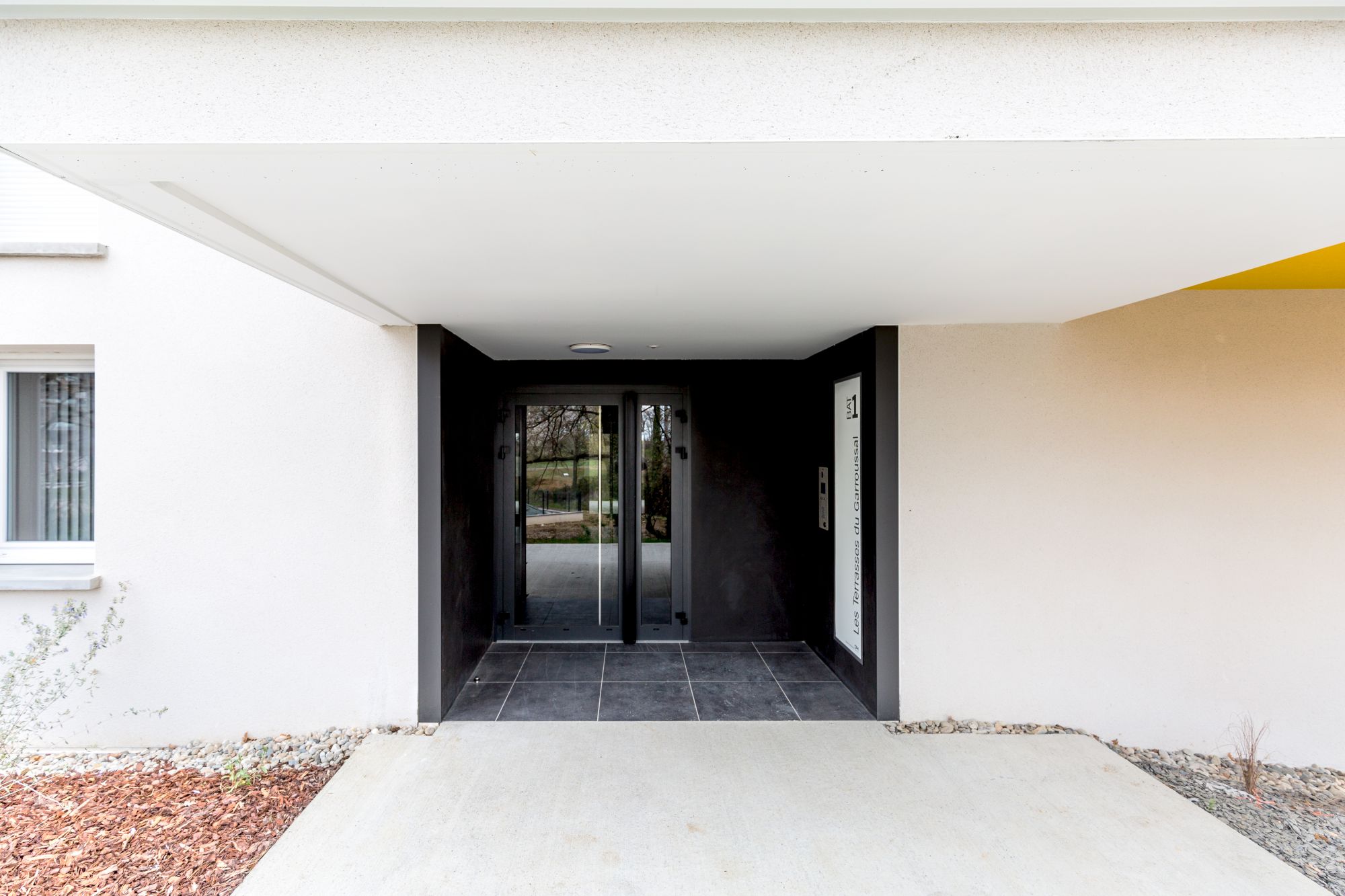 The entrance, sober, does not break the charm of the building and its tricolor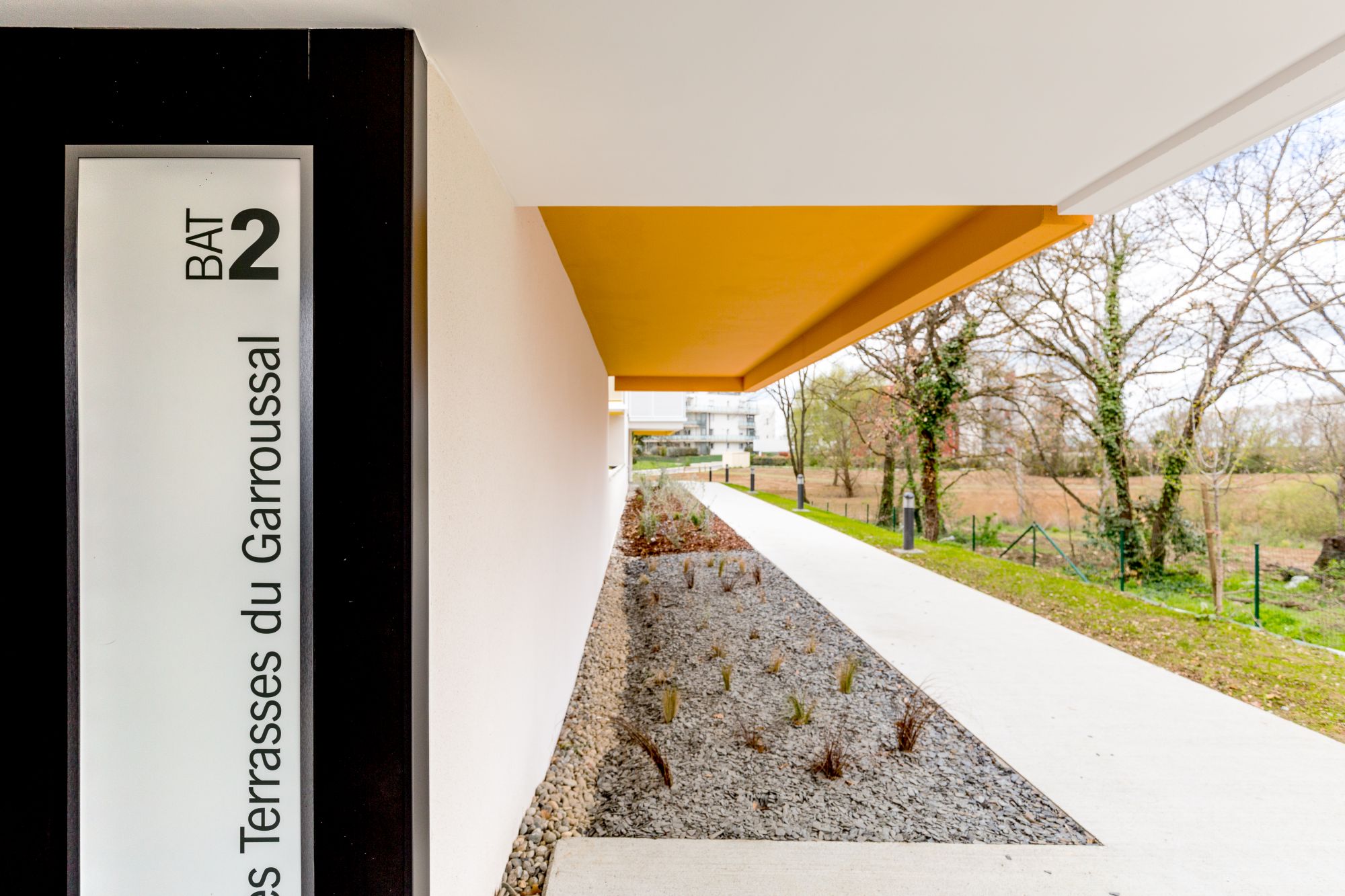 The aisles are now flowered to accompany the residents' journey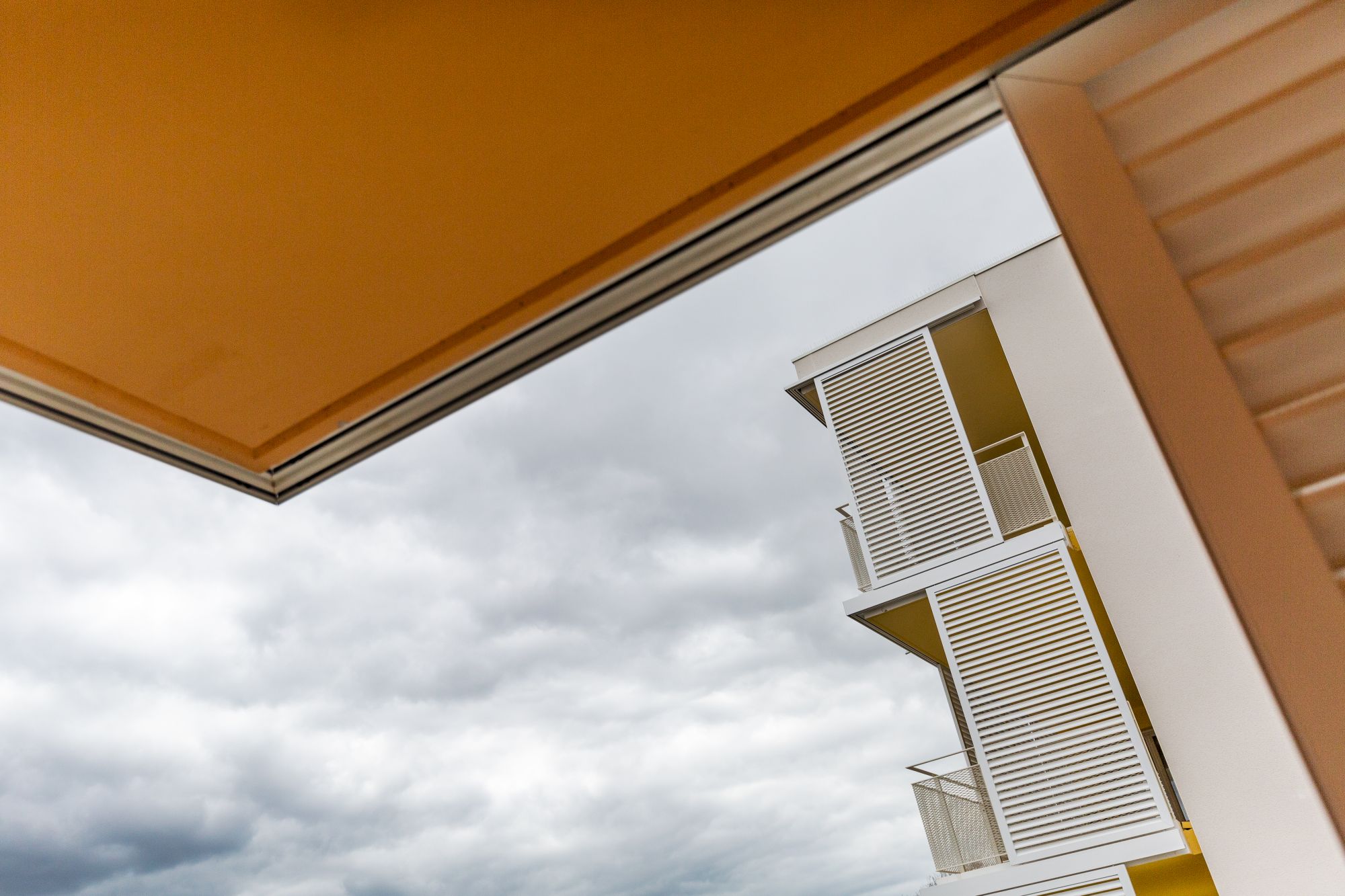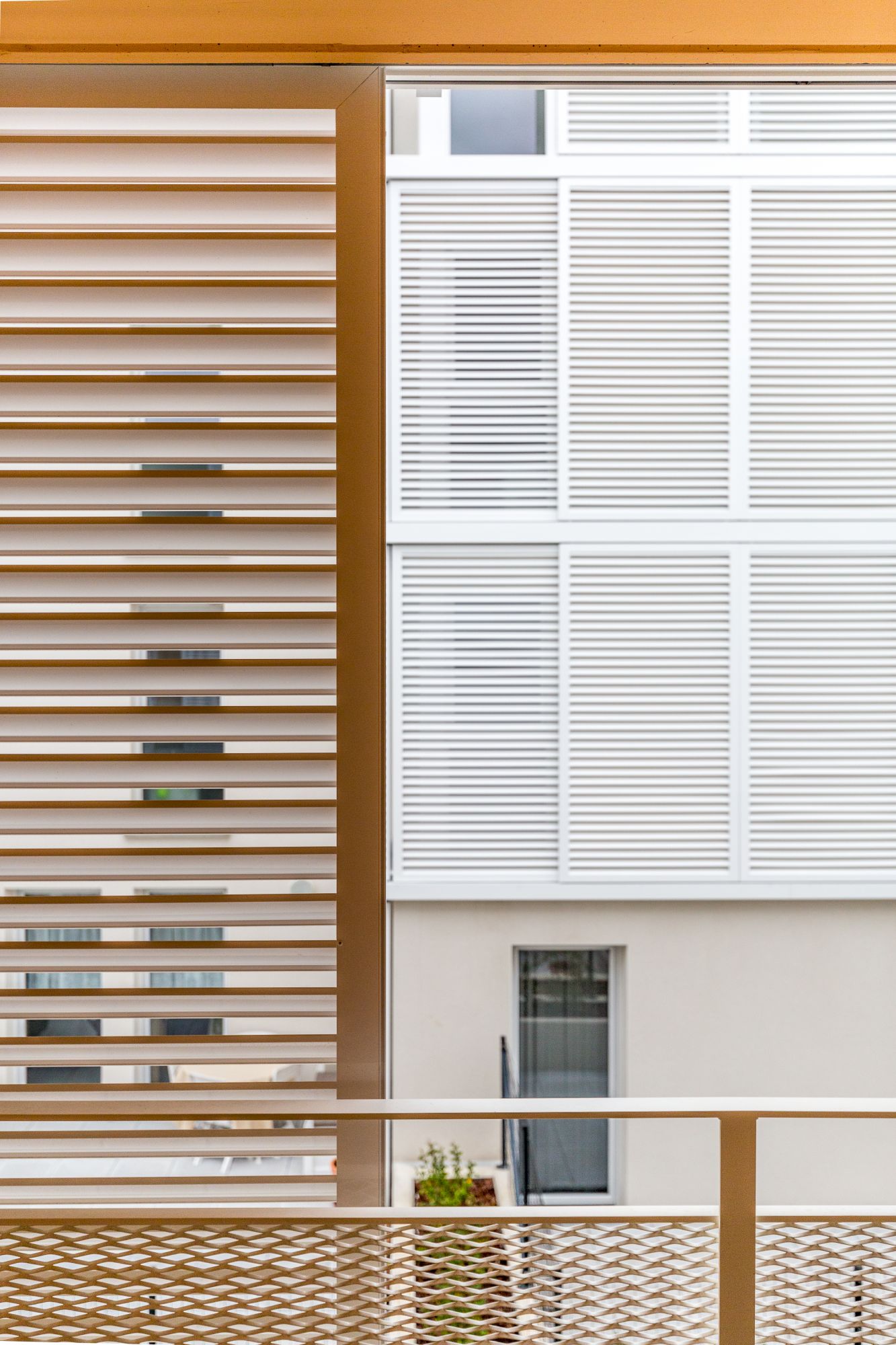 The privacy of the common areas is preserved by the discretion provided by the louvers
Technical informations
| | |
| --- | --- |
| Location | ZAC of Colomiers (31) |
| Contracting authority | Colomiers Habitat |
| Design bureau | Technisphere |
| Mission | Full |
| Surface | 2,734 sqm |
| Amount | 3,3 M€ HT |
| Delivery | 2015 |