Survey "The health crisis impact on the work environment"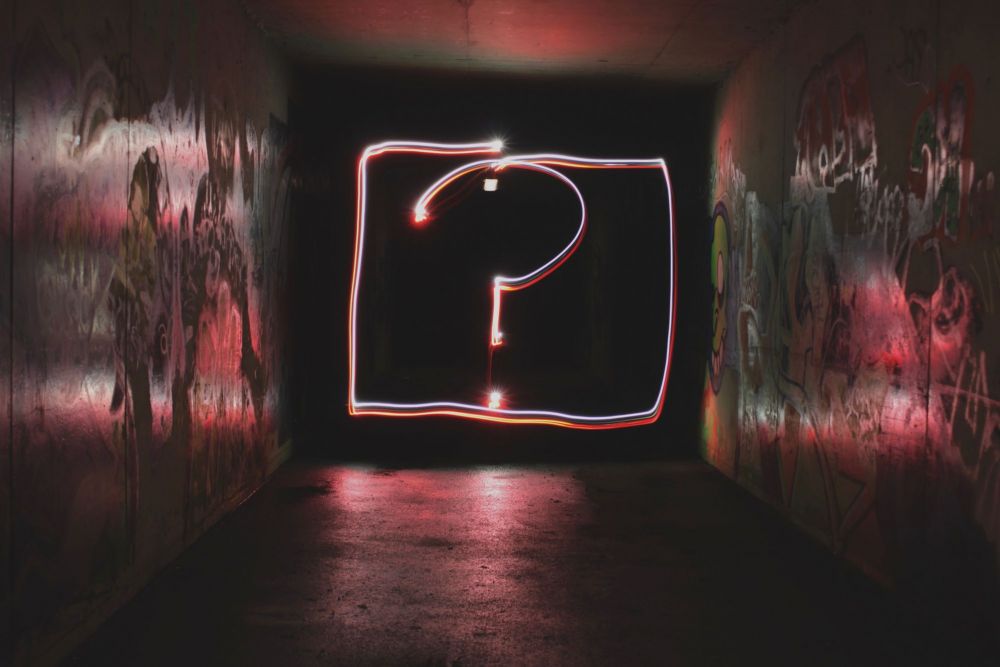 When employees share their remote work experience to reconsider tomorrow's office.
We release today the first results of its vast survey " the health crisis impact on the working environment ". Carried out during and after confinement, it analyses the relationship of employees to their workplace in a context of working exclusively and then mainly remotely.
What value should be given to in-office presence? What future for workplaces? What are employees' expectations? The initial results are based on a sample of 1,700 employees from 7 companies based in France as of June 28, 2020. Kardham will publish all the updated and complete results in October 2020.
Investigate the confinement experience to better understand how the absence of a workplace will lead to reconsidering it tomorrow. This is the idea of the survey carried out by Kardham, who wanted to take advantage of the unprecedented socio-economic context of confinement and the equally exceptional experience of remote work to question "the office". A unique survey by the combination of its HR and real estate dimensions and by its scope, since it runs from March to October 2020.
Highlights of the survey to date
We discover the benefits of remote work
On the basis of 3 items analysed (perception of remote work, performance continuity and motivation), the survey reveals a very good adaptation of employees to remote work, with an indicator of 7.26/10, despite a rather weak practice before confinement, and therefore a very satisfying perceived performance, both individually and collectively.


Remote working will live on in the "next world"
This is one of the main professional expectations of employees: almost 80% of them want to continue to work from home.


A team collaboration obstacle
Paradoxically, nearly 95% of employees are eager to get back to their colleagues, which says a lot about the office's social and collective purpose. But beware, these social ties are often limited to the immediate team, with 66% of contributors indicating a decline in cross-team relations.


Managers that meet the challenge
Over 80% of participants felt strong management support during lockdown. Although the managers came out of this period exhausted, they were still "on the ball": during the lockdown, managerial relations did not deteriorate, from both managers and employees point of view.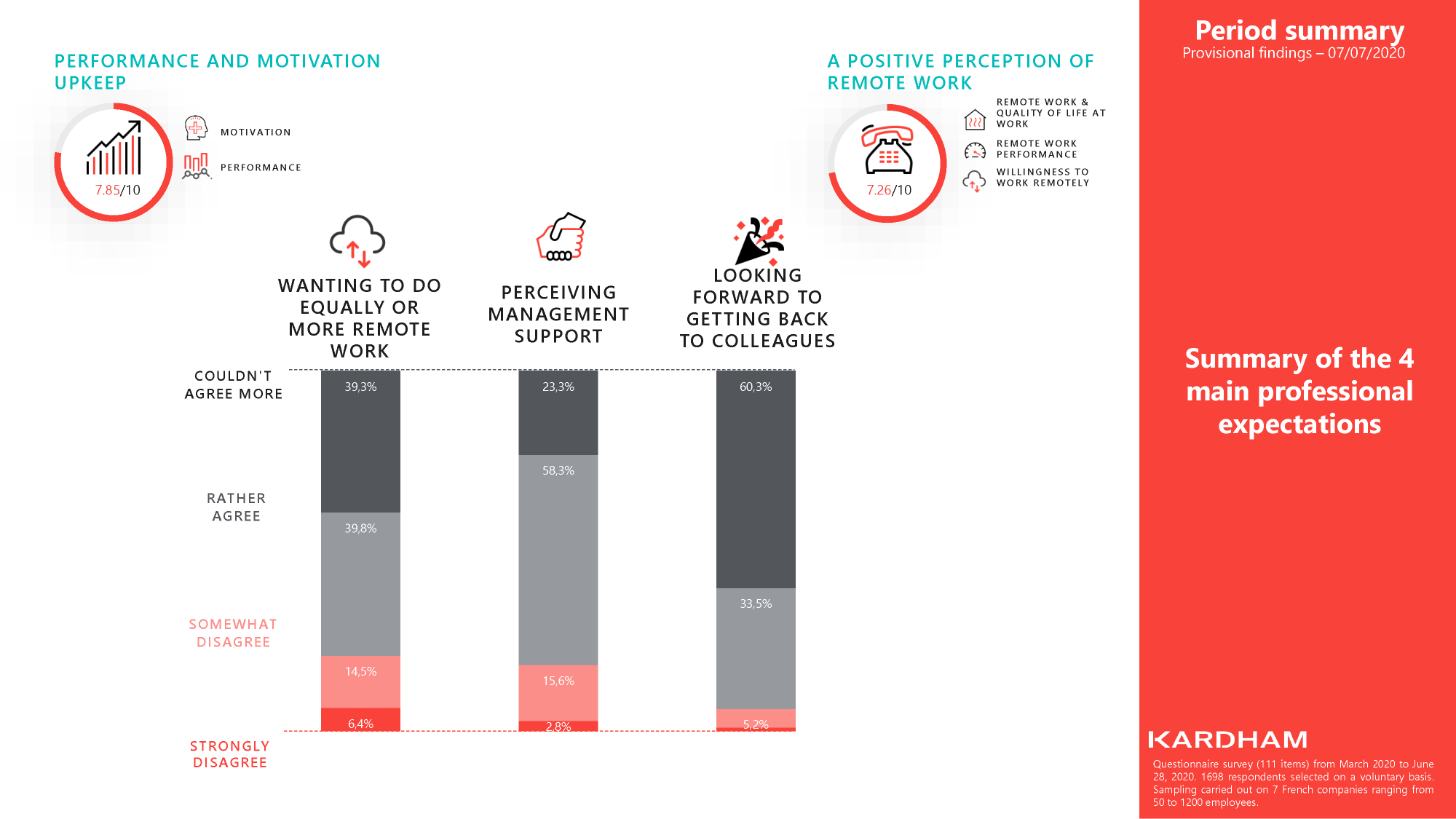 "These initial results show that there will be a before/after spring 2020 for workplaces. Remote work will develop and will therefore have an impact on workplaces, which will be differently used. Our study highlights major trends that need to be questioned on an individual basis, simply because each organisation has its own specificities and above all because hindsight is not sufficient. It will also be interesting to see, in October 2020, four months after the end of the confinement, how these trends are confirmed or invalidated", Nicolas Cochard, Head of Research & Development at the Kardham Group.
Show more
Approach and methodology of the survey
- Questionnaire survey (111 items) from March 2020 to June 28, 2020.
- Carried out (to date) with 1700 anonymous respondents selected on a voluntary basis from 7 French companies ranging from 50 to 1200 employees.
- Two response phases: during lockdown and from deconfinement.
- Scientific method with a first descriptive phase (percentages) then an inferential statistical analysis of the parameters.