Seyne-sur-Mer shopping center
Contemporary modernization
As part of an urban revival project launched by the municipality, and thus to rediscover a real image of its status, the shopping centre architectural project is not limited to a mere mall enlarging and reorganisation project, but is a metamorphosis to regain modernity.
See technical information
The equipment takes the shape of a large wave. This image is in no way frozen: water, indeed, is transformed into blue-coloured glazed kinetics strips, thanks to the implementation of two glass slides of different heights.
At the bottom of this wave made of vibrating colours are two small squares, designed as wooden piers, which accommodate the restaurants' terraces while the frontages are covered with thin blond wooden slats.
The shopping centre places itself clearly as a remarkable anchor point at the gateway to the city, of which it is now able to represent the image.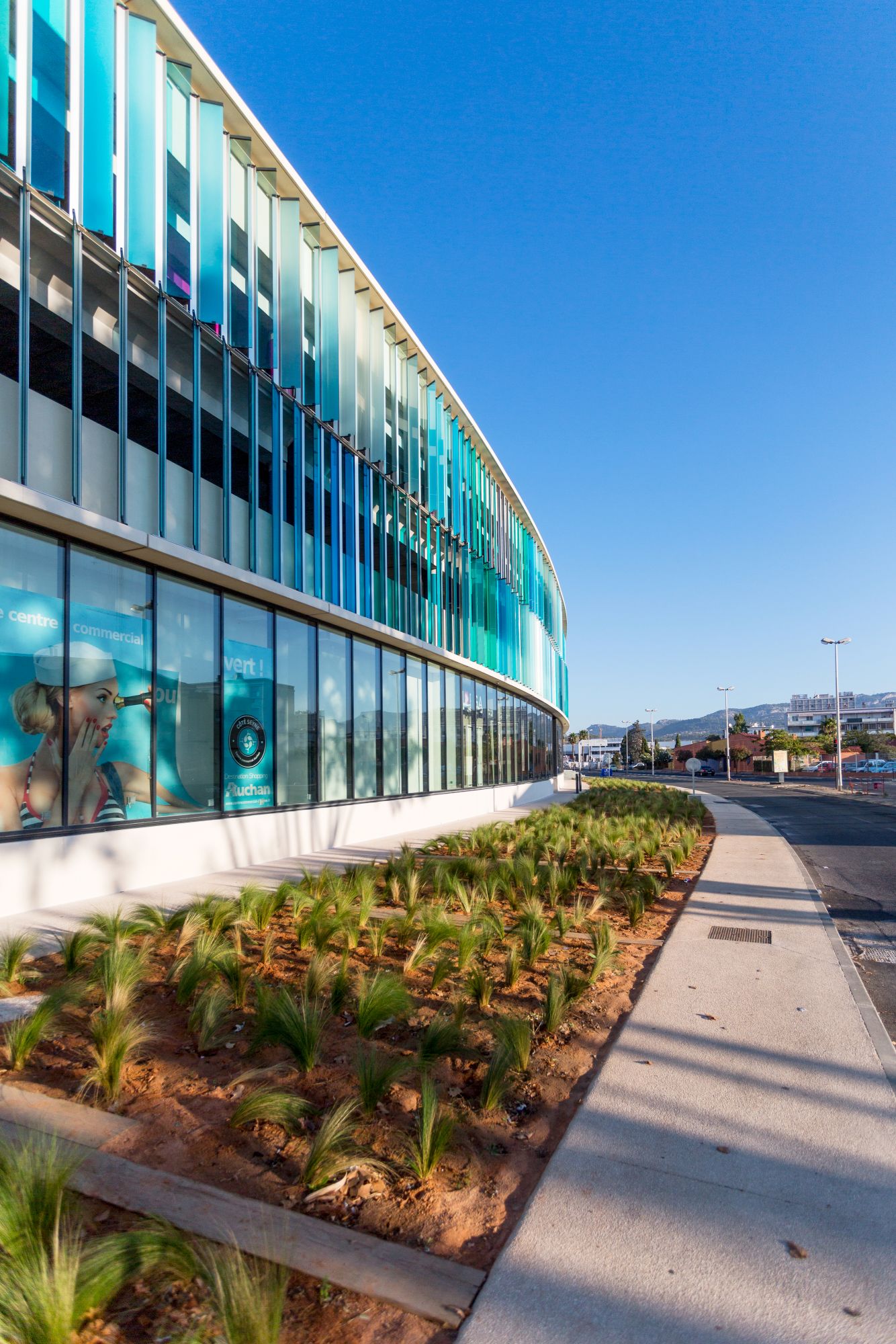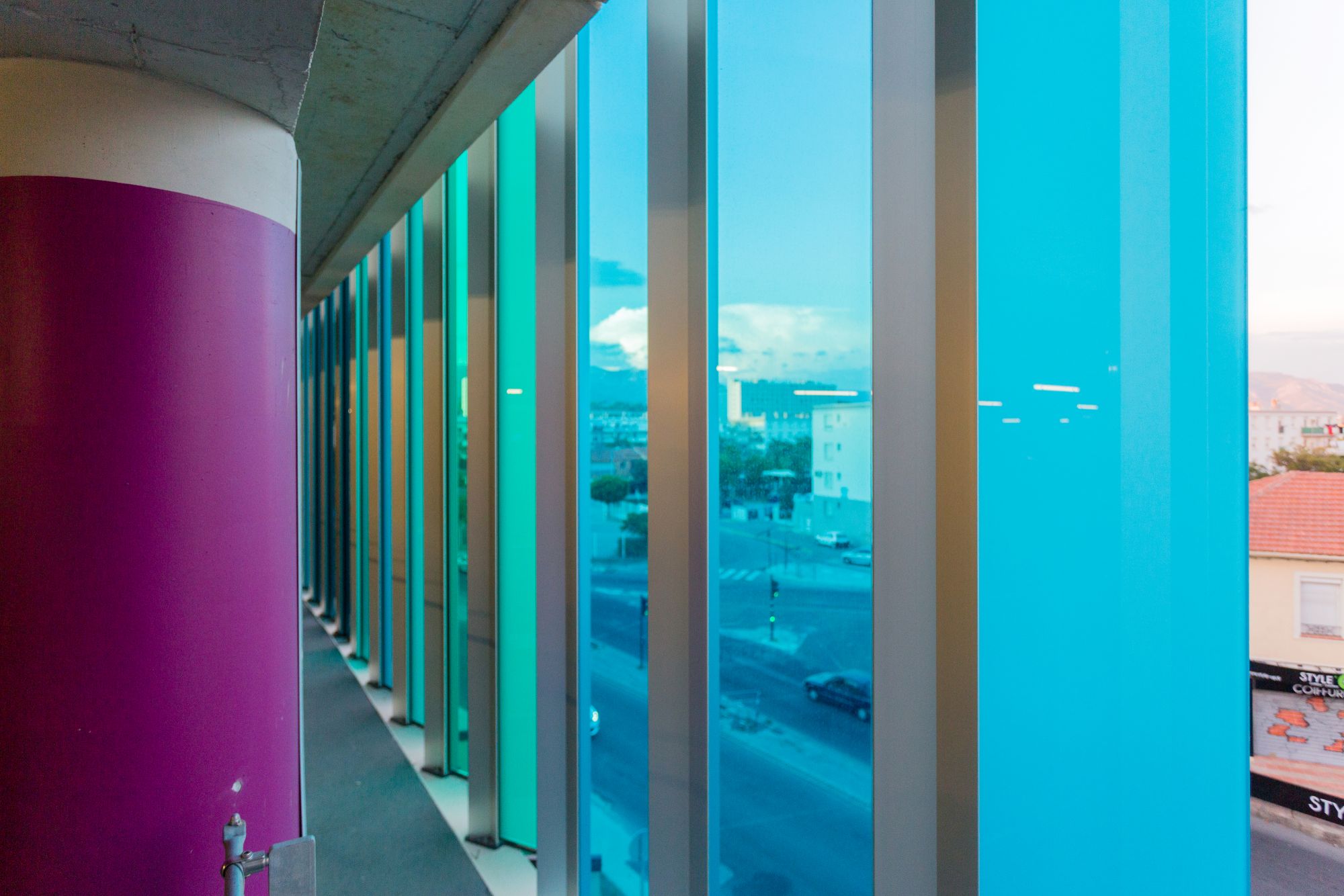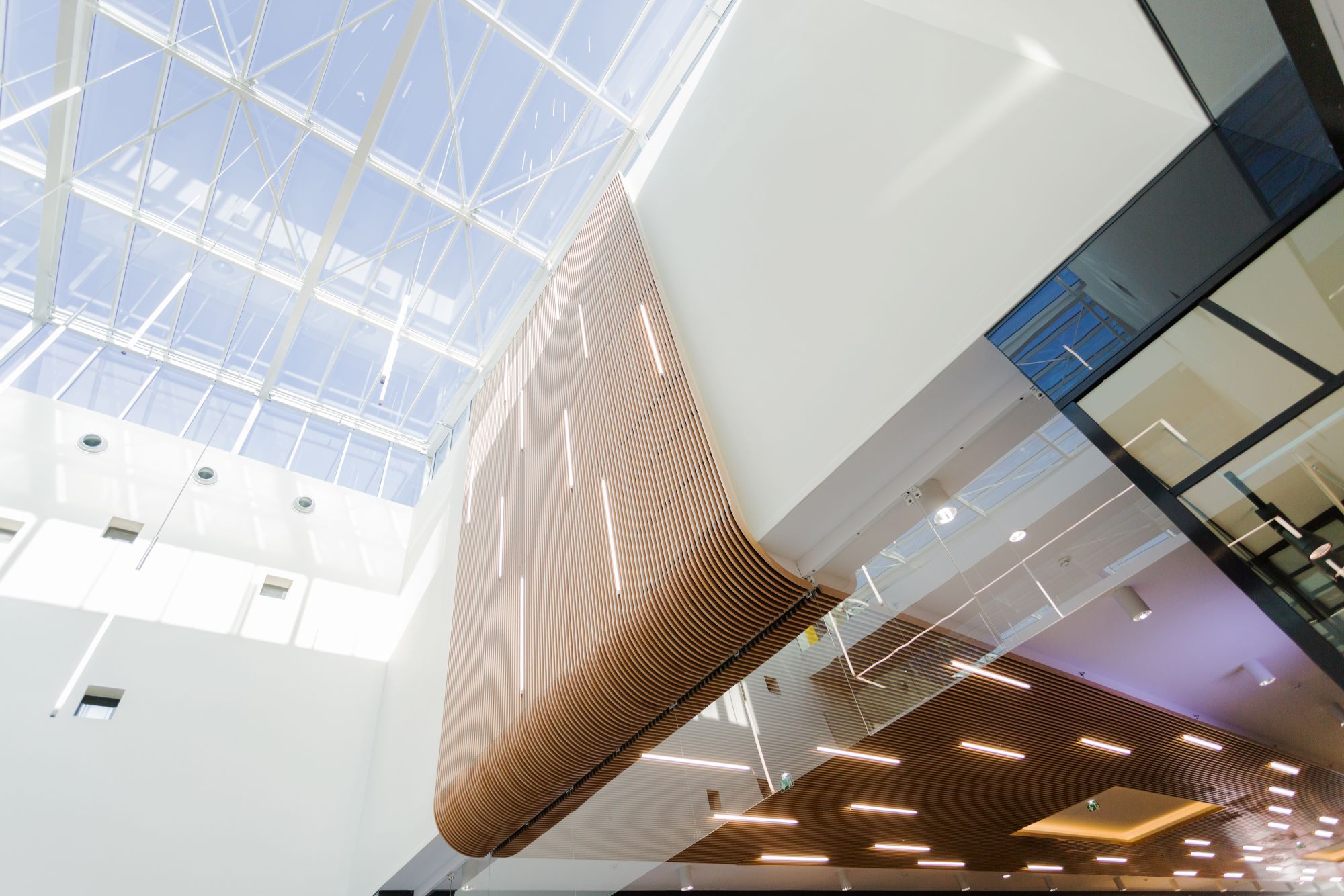 The opening draws natural light that sparkles in the aisles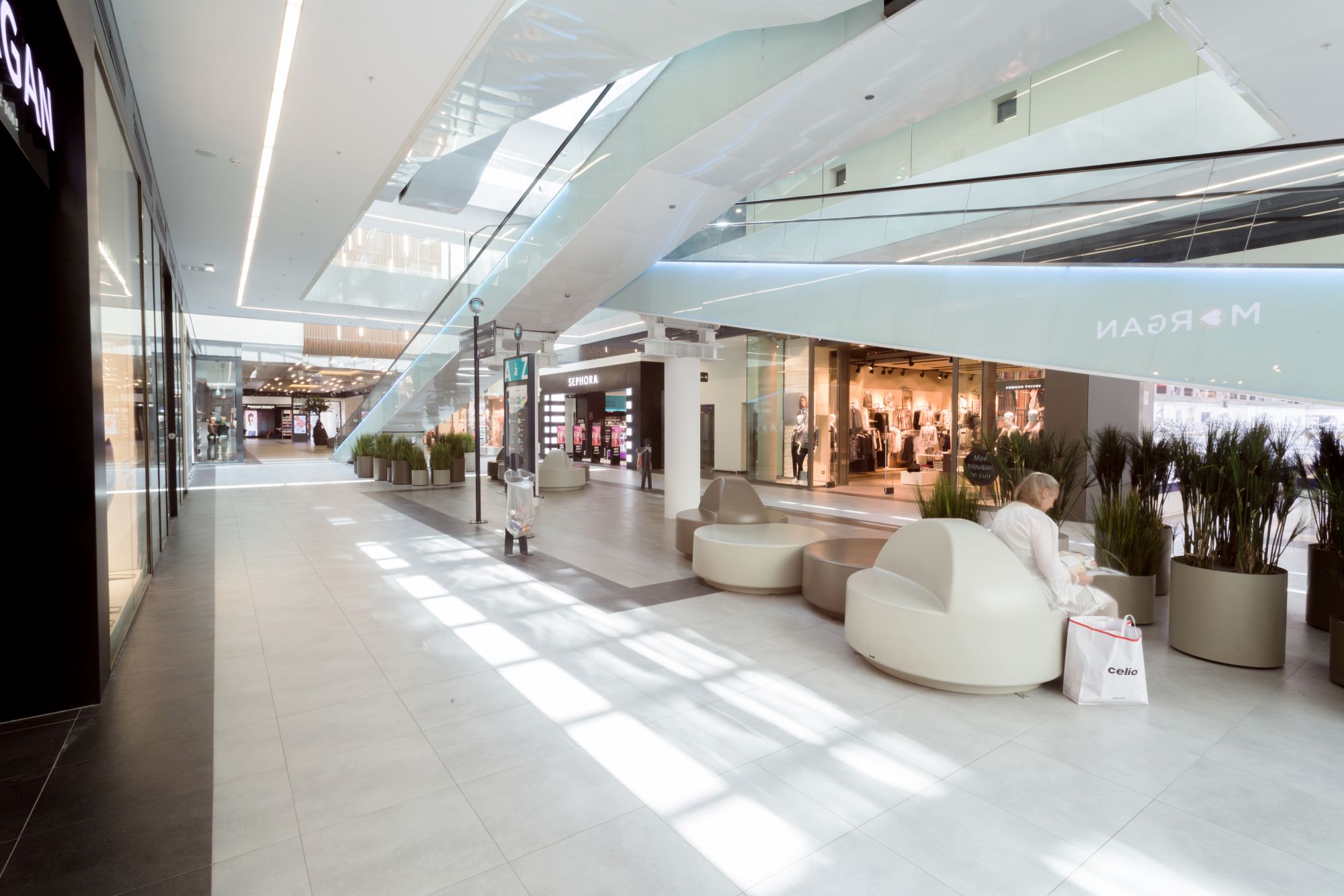 Access to the floors is thought of as crossing the center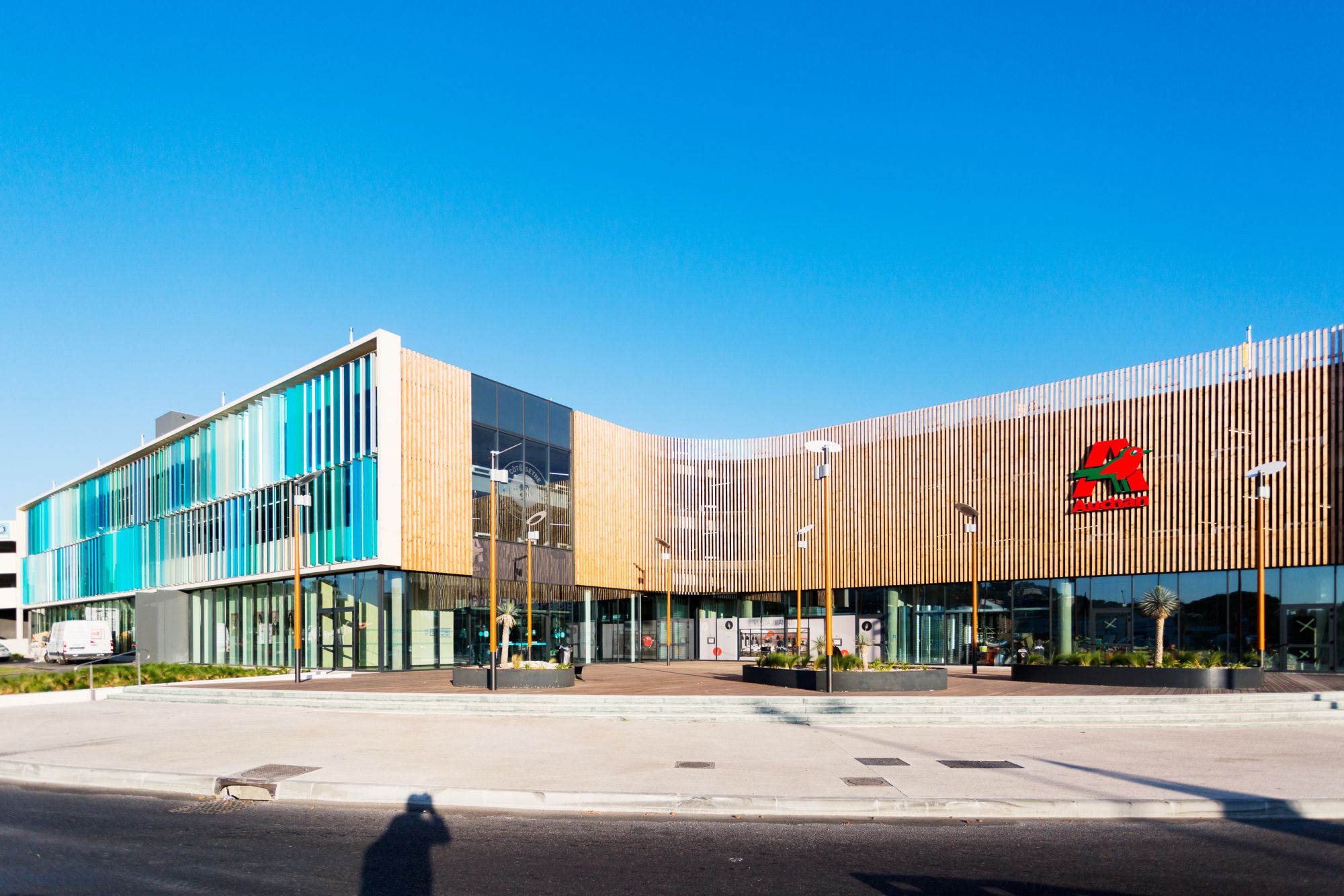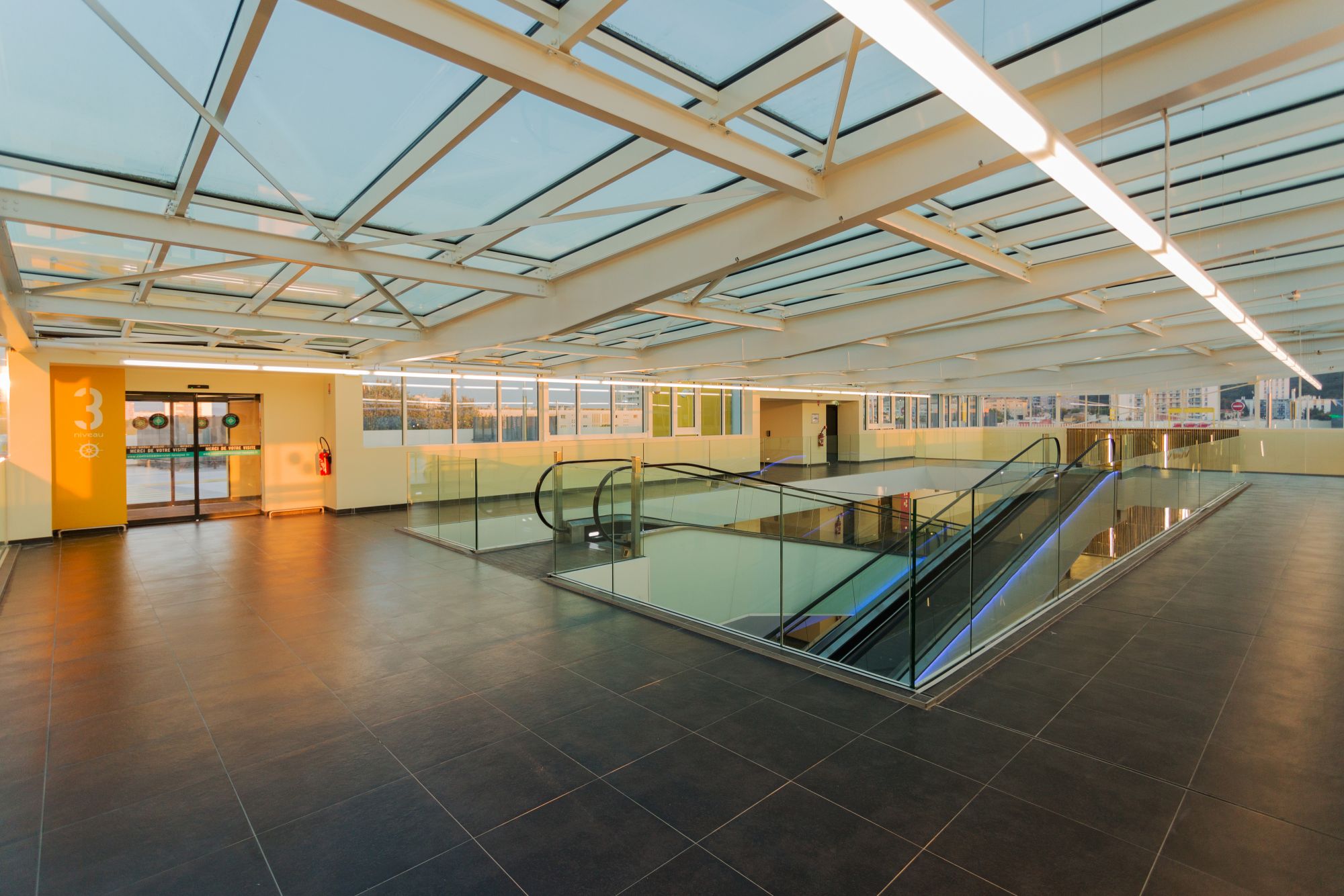 Each parking level has its own color...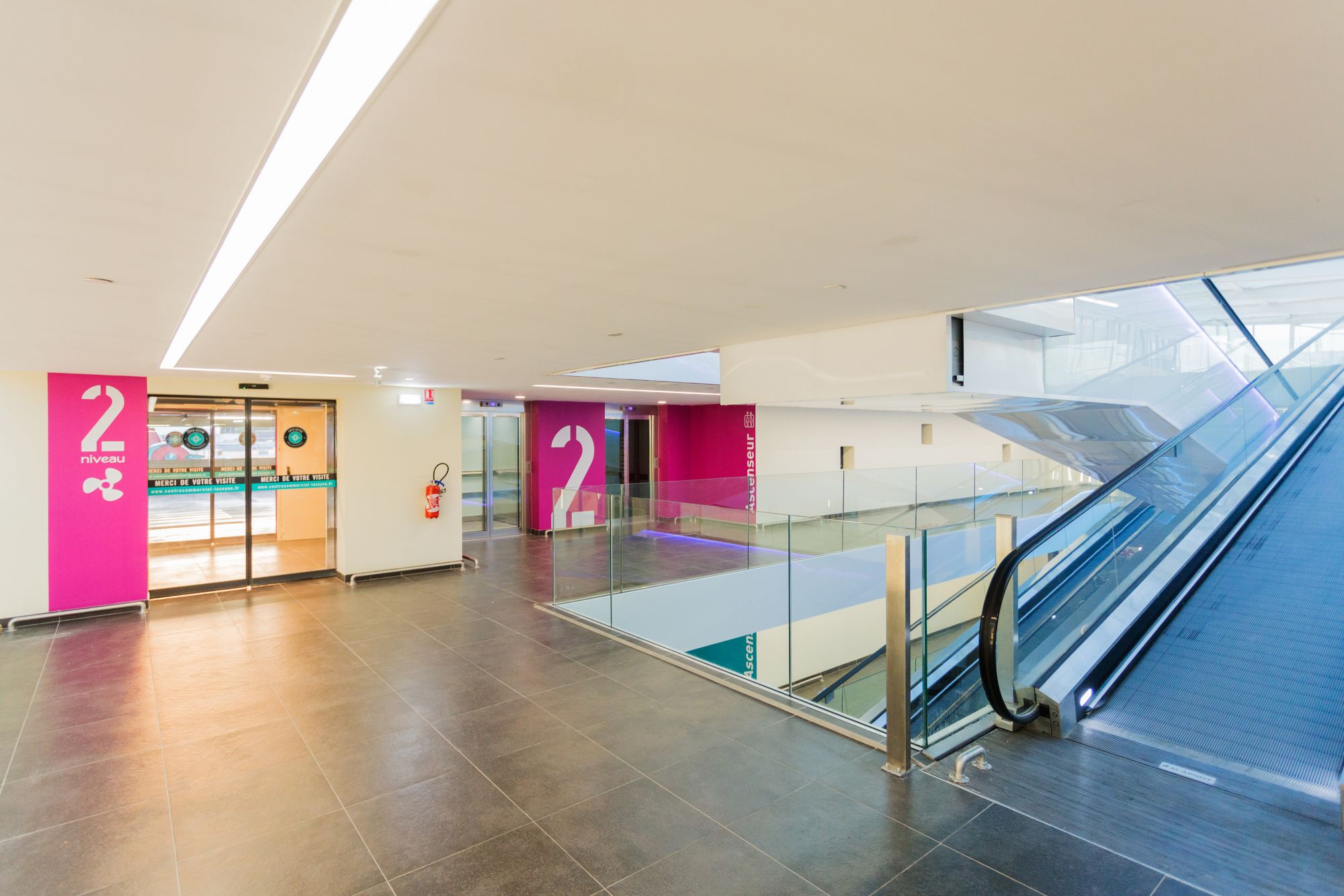 ... and its symbol
Technical informations
Location

La Seyne-sur-Mer (83)

Contracting authority

Auchan - Immochan

Partners

SNC Lavalin,

Katene



Mission

Full

+ OPC

Surface

10,000 sqm



Parking

21,000 sqm, 1,700 places

whose 670 in silo

Amount

19 M€ HT

Delivery
2014