A global partner for your real estate project
Kardham is the first independent French group to bring together all the business skills of the commercial property value chain: consulting, architecture, space design, engineering and digital. Founded in 1992, the Group assists users and leading professionals in France, Europe and Africa in all their property projects, from the strategic conception of projects to their complete delivery.
Kardham has 470 employees with diverse profiles (consultants, architects, engineers, designers, sociologists, etc.) who are experts in project management and interdisciplinary support, with a know-how that guarantees smooth and competent project management, together with flexible and accurate solutions.

Committed to a quality approach, the Group's Paris head office has been awarded the Osmoz label - the quality label for working environments - by Certivéa. Kardham Architecture is ISO 9001 certified, the reference standard for quality management.

Our Research & Development team encourages interdisciplinary dialogue that enriches the understanding, analysis and management of complex projects, for the benefit of users and performance.

Kardham distinguishes itself from other market players by its shareholder structure. In order to pursue its ambitious growth strategy, both nationally and internationally, the Group has opened up its capital to BPIfrance, GENEO Capital Entrepreneur and its managers.
Aiming to increase its international presence, the Group has partnered with Drees & Sommer, whose objective is to support and advise companies in their design, construction and operation projects.

Kardham is a member of the BPIfrance Excellence community.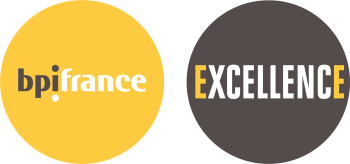 Our vision
1
We have chosen to onboard free-spirited, reasonably daring and steadfastly ambitious employees to create with you a property with shared benefits. At Kardham, independence is a state of mind that makes the Group and each employee unique.
2
We have chosen to consolidate our business lines in order to better control our processes and make our employees more available for dialogue in order to innovate, inspire each other and accelerate value creation for companies.
3
We have chosen to be the first to offer commercial real estate professionals a comprehensive range of services that brings lasting benefits.
4
We have chosen to serve all businesses and organisations, whatever their size, which, like us, want to create shared value and unlock talent.
Our values
For us, being committed means first of all contributing to the detection of new trends, improving the working environment, the urban environment, and being exemplary in terms of eco-responsible actions. It means being a citizen by taking part in charitable and awareness-raising events, and by being a partner-sponsor of foundations that serve the public interest, such as the Palladio Foundation and the Cité de l'Architecture et du Patrimoine, which are taking action to build the city of tomorrow. Being committed means bringing environmental awareness to our projects and, from a societal point of view, it also means navigating age and cultural diversity at Group level and promoting quality of life at work.
We are value creators out of conviction. First of all, there should be no discontinuity between the inside and outside of the building. We also formulate an approach based on an understanding of uses, a willingness to meet our clients' challenges and adaptation to market developments. Being value creators means believing in sustainability through an environmental approach, the loyalty of our clients and an offer of support with certification processes. It also means remaining focused on the operational relevance of solutions thanks to a multi-skill offer combined with external expertise if necessary, a sense of service, a tailor-made process and a results-driven culture. Finally, it means cultivating an entrepreneurial spirit with empowerment and promotion of initiative, employee autonomy and practise of all the new ways of working.
Playing as a team means first of all thinking about transmission through in-house training, cross-functionality of business lines and skills on projects. It also means showing solidarity and working as a team. It means nurturing camaraderie through a strong community life and the liveliness of our spaces. Finally, it is also about stimulating enthusiasm with a pleasant working atmosphere, accessible and attentive management, not to mention a corporate culture that encourages employees to take the initiative.
Being explorers means first of all cultivating difference with the multiplicity and consolidation of business lines, and capital independence. It means daring to take internal and external growth initiatives, and establishing ourselves in new business sectors, such as digital. It also means showing curiosity with the development of international markets, and cultural, generational and academic diversity. Finally, it means conducting research projects within our R&D Unit to acquire fundamental knowledge, develop scientifically validated methods and hone the skills of our employees in order to better meet the challenges of our clients. Being an explorer means being passionately open to the cultural and technical exuberance of the contemporary world.